There is a common phrase in the craft distilling world: "From grain to glass." It's a sort of riff on "farm-to-table" and other such phrases that imply minimal processing and an ethos of sticking small and local. When it comes to Brandywine Branch Distillers' award-winning gin (a favorite of bartenders and savvy drinkers), bourbon and rye whiskeys, all made in small batches on site at its destination distillery in bucolic Elverson, Pa., this phrase definitely holds true. Whenever possible, the grains and botanicals for its spirits are sourced locally (same goes for the menu in the Bistro), and the utmost care is taken so that the qualities of these exceptional products shine through in the final products. Each hand-bottled gin expression and whiskey speaks to the time and place from which it was made.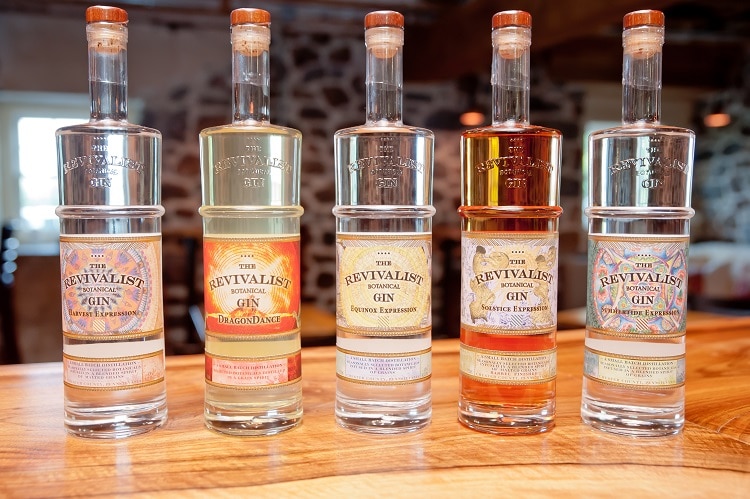 But Brandywine Branch doesn't stop there: Always considering how to make processes as sustainable as possible, its distilling team has connected with a local dairy farmer, Danny Messner of Bethany Farm, just five miles away in Glenmoore, Pa. About once a week, Messner will come to the Brandywine Branch distillery and haul away between 500 and 600 gallons of spent grain (grain which was used to make spirits), which he brings back to his farm to feed to his cattle.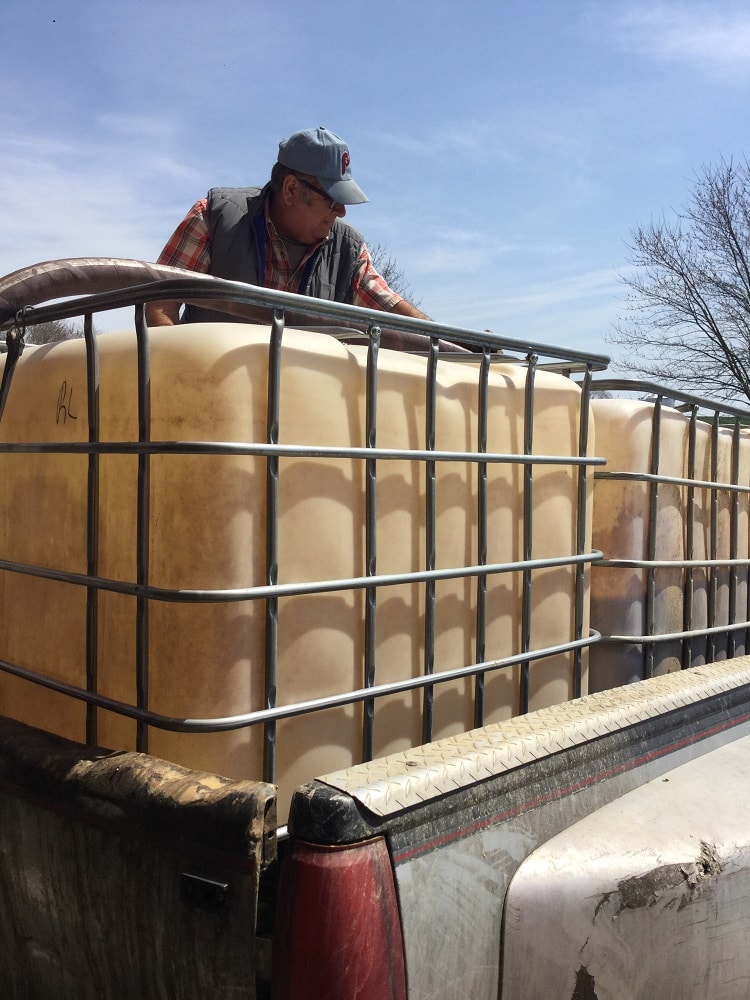 Messner, who's been doing various kinds of farming nearly all his life, is a big proponent of raw, grass-fed milk.
"I think our milk is a righteous product, a live product, full of enzymes and CLA (a natural fat burner that energizes people)," he says. "I think [other mainstream America's dairy farmers'] whole philosophy of feeding corn and soybeans to cows is detrimental to our food chain. The homogenization process is basically criminal, because the enzymes are 90% destroyed, but the XO enzymes are not destroyed, and they rip up your insides."
Ever since switching to feeding his cows grasses and cereal grains about 15 years ago, Messner appreciates that most of these crops aren't usually genetically modified. He has seen not only his product improve, but also notes how much the cows love their feed.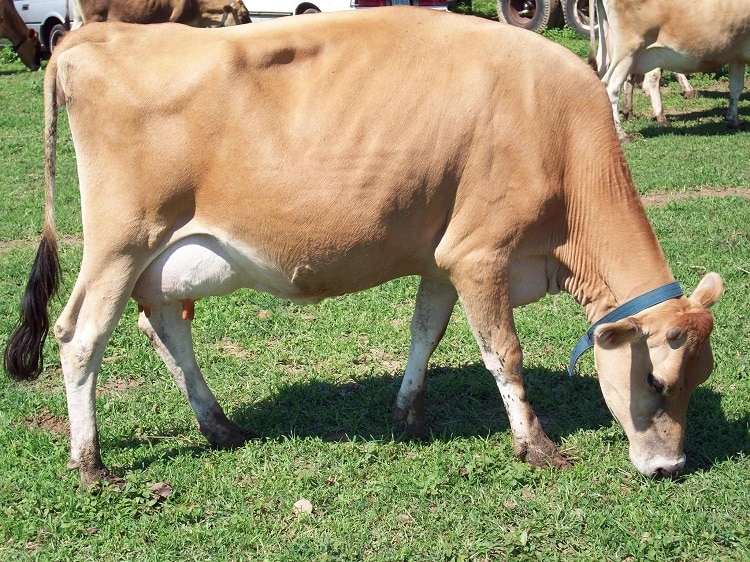 "I just think that the cereal grains with grass is the way to go… the cow is not set up for a high-starch diet like corn and beans, but the Federal government sets up all these programs subsidizing those crops," Messner says.
As most grains used in the distilling process, like rye and wheat, are actually types of protein-rich grasses, it's enormously helpful to Messner to have so much product to feed his cows. He used to pick up spent brewing grains from Iron Hill Brewery, but the cost of gas and the time it took him to drive there became prohibitive.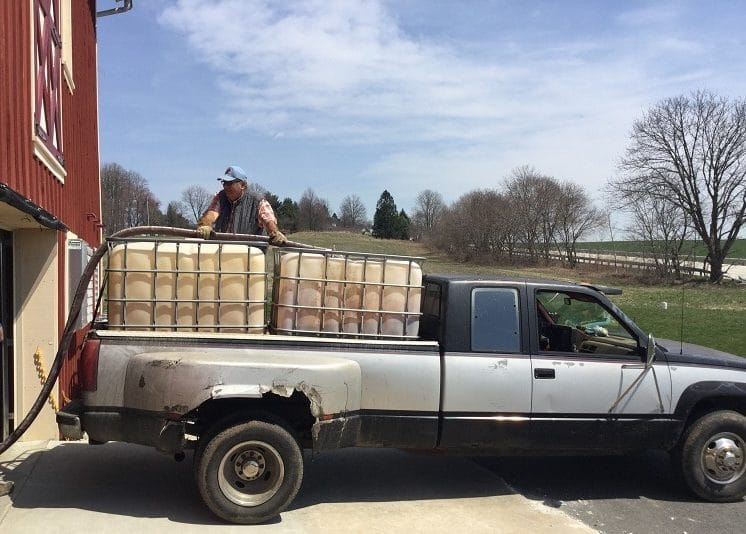 "Then Brandywine Distillers put this location up here on Route 23 and I had spoken to them before they even started because they'd put an ad in the paper requesting farmers," Messner remembers. "So, I called them and by that time they were in the process of distilling, so I started picking it up and my cows seem to really enjoy it … they probably get a little bit of a buzz," he says, laughing.
He notes that the whole process is a win-win for Brandywine Branch and his own operation — a perfect example of how small, independent businesses can help each other and create a strong support system in the local economy.  "To me, it's a shame to waste all of that mash by sending it to the landfill. They just give it to me, it's a benefit to them," he says. "Otherwise, they're gonna have to pay to get rid of it. I don't charge them, but we trade off once in awhile with product."
Taking the cycle of sustainability even further, Brandywine Branch Bistro's Chef Natasha Yruel sometimes sources dairy and fresh produce from Bethany Farm to add to dishes on the menu. If you'd like to support Messer and his grass fed milk mission, stop by his small farm stand located right outside of the barn on the farm's property. Staffed mostly by his adult children, Bethany Farm offers produce, organic yogurt, free-range eggs and, during the colder season, apple cider and fresh-cut Christmas trees.


And, next time you're sipping on a gin and tonic or a whiskey on the rocks from Brandywine Branch Distillers, remember that the spent grain from making it is helping to feed happy cows just down the road!
Find Bethany Farm at 71 Fairview Rd. in Glenmoore; phone: (610) 942-3996.
Brandywine Branch Distillers is located at 50 Warwick Rd. in Elverson; phone: (610) 901-3668.
Gin photo:

Deana Clement Photography

Danny Messner photos:

Brandywine Branch Distillers

Cow and farm stand photos:

Bethany Farm