It's an exciting weekend coming up in Greater Philadelphia: We finally get to cheer the Eagles on in the big game! We love the camaraderie and hometown pride that we're seeing everywhere — this city really does bleed green.
While going out to a bar can be a fun way to grab a normal football game, for super-important games, many fans prefer to hang out at home at watching parties with friends. You can control the TV volume, run to the fridge for a beer (instead of fighting through a crowded bar), enjoy a comfy seat and really focus on the big moments during the game. Plus, the bathroom lines are much shorter!
But, really, the best part of staying home to watch is deciding on your own food. Forget soggy nachos and overpriced burgers — a game this big is worthy of extra delicious food with local flair! And when it comes to rocking the finest in party snacks, Carlino's is the place to go. Its regular market catering menu is always on point for gatherings, large and small. But of course Carlino's is stepping it up for the big game! Check out its special game day catering menu, valid for pick-up only on February 3 and 4. Please note: The last day to place orders is Thursday, February 1. Here are just a few menu highlights:  
Appetizers (Kick Off)
Game day is all about grazing on a spread of craveable, snack-y foods. Carlino's suggests kicking the game off with its signature hot dips, presented in heat-and-serve containers and with a side of fresh baked crostini — the perfect accompaniment. New this year is the Italian sausage and spinach dip, featuring housemade Italian sweet sausage, sautéed spinach, roasted red peppers, garlic, cream cheese, ricotta, mozzarella, Parmigiano Reggiano and seasonings. It's like a little taste of South Philly!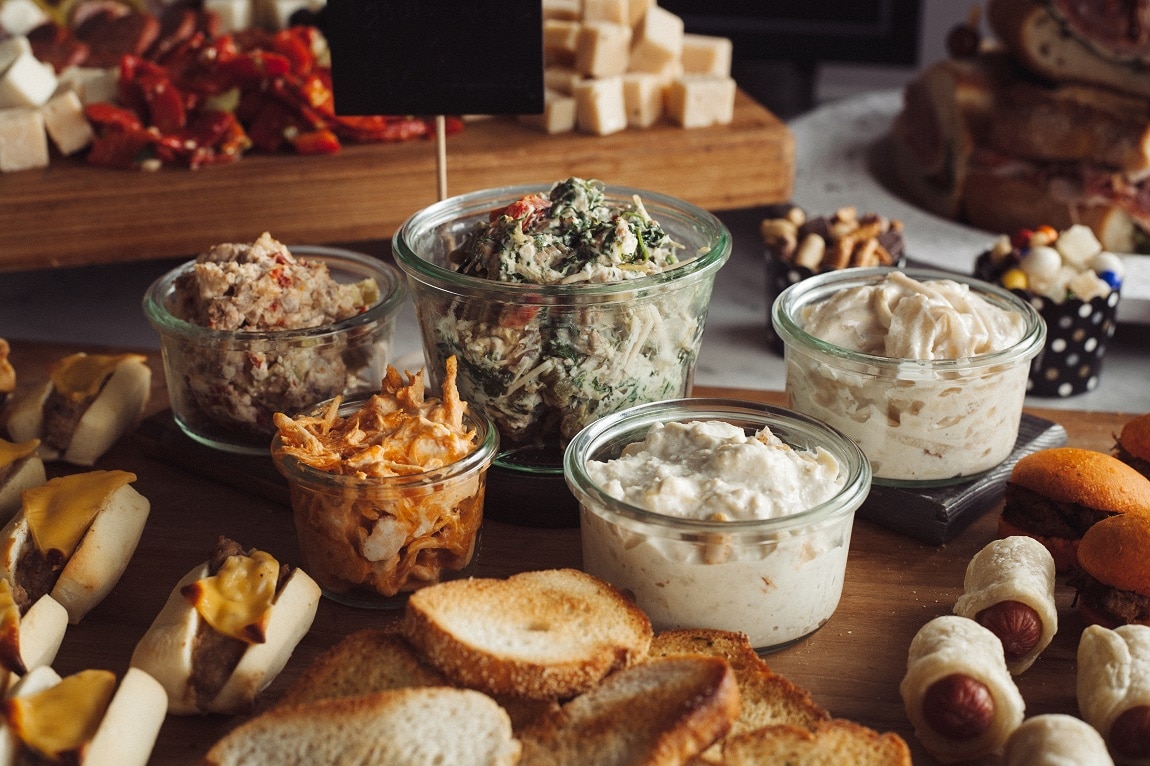 Carlino's classic dips are also on offer, including Buffalo chicken, cheesy crab artichoke and caramelized onion and Gruyere and smoky bacon dip. We'll take one of each, thanks!
The meat and cheese selection at Carlino's is second-to-none, so round out your apps with a fancy deli tray with a variety of top-notch selections sure to satisfy any fan!
Pep Rally Mini Bites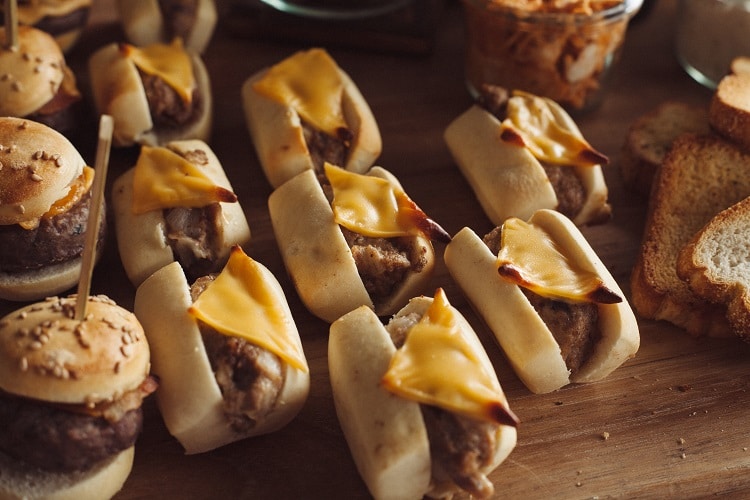 Keep the snack train going, with Carlino's gourmet take on tantalizing tailgate snacks. Try Coney Island Franks, mini franks in a blanket and mini Philly cheesesteaks (how can you resist, given the occasion?), which are all available frozen by the dozen for easy reheating and serving.
Personal Fowl
Because Carlino's is best known as a specialty market and deli, you might not know that it also makes amazing roasted chicken wings! One taste and you'll be sold that they're the best in the area. And they're a great value at $10.99 per pound, and come in three fantastic flavors: classic herb roasted, sweet and spicy BBQ, and spicy.
Go Long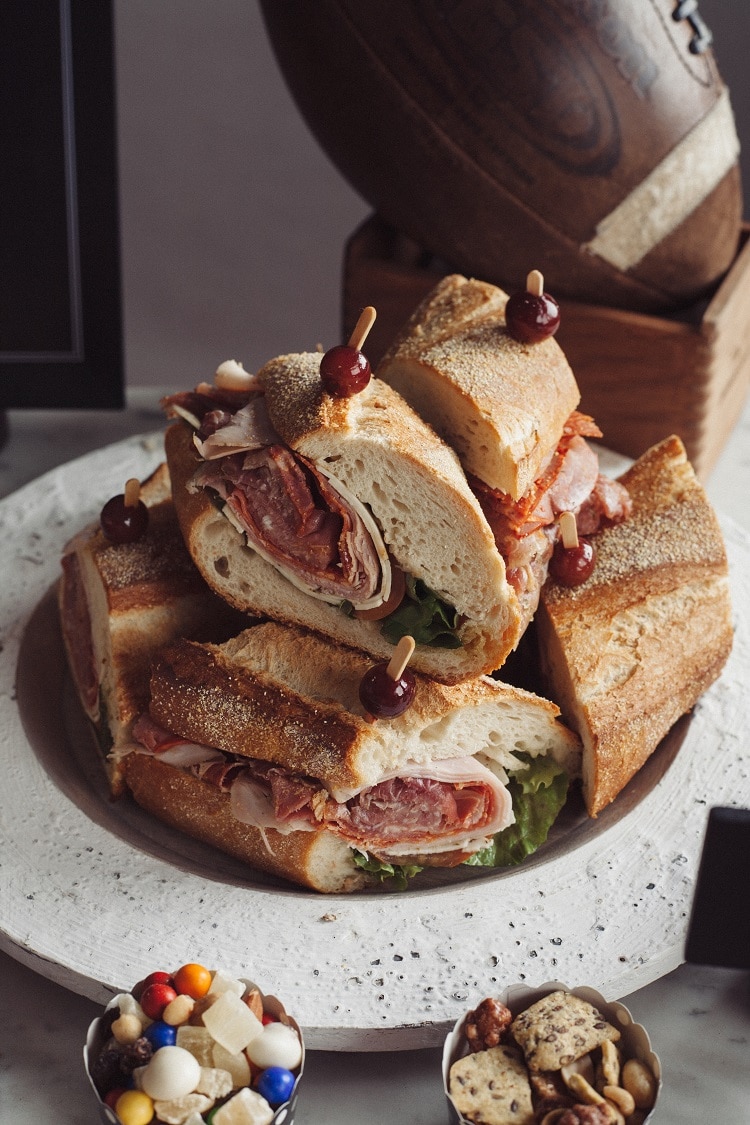 What's better than Carlino's Ultimate Italian hoagie? A three-foot-long Ultimate Italian hoagie! This crowd-pleasing creation layers mortadella, Calabrese hot salami, hot capicola, rosemary ham and aged sharp provolone to feed up to 15 hungry fans.
If you prefer a selection of hoagies, check out the trays of Carlino's hometown favorite hoagie bites: house roast pork with broccoli rabe, roasted red peppers and extra-sharp provolone; the chicken cutlet with sautéed spinach, roasted garlic and sharp provolone; and house roast beef with Cooper sharp cheese, horseradish cream and long hot fried peppers on the side. All of these classics come on seeded semolina hoagie rolls.
Sweet Victory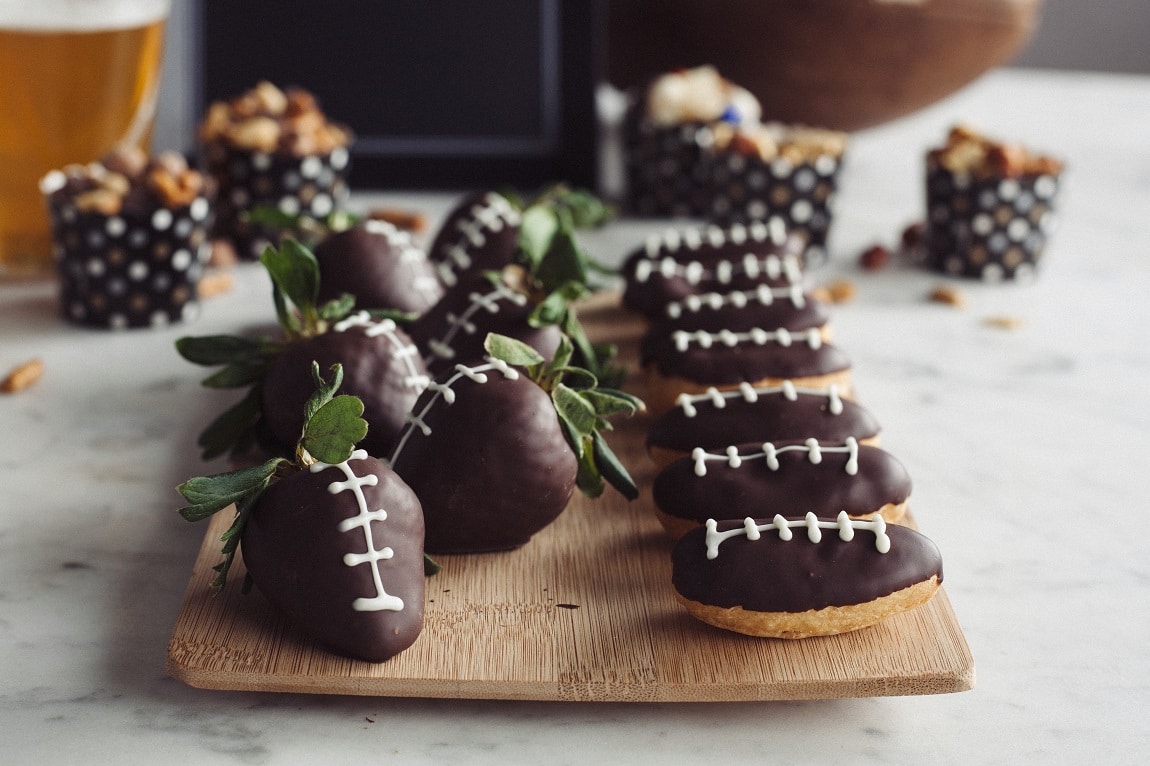 Don't forget dessert! Every party needs some sweet nibbles, and Carlino's has an amazing array of homemade football-inspired treats to choose from.
You've got to try the mini chocolate-dipped football eclairs with Bavarian cream filling and dark and white chocolate décor, and the super-cute chocolate-dipped football strawberries!
Other sweets include The Touchdown Tray includes game-day decorated cake bites, itsy-bitsy cupcakes and mini cannoli, The Field Goal Tray with its classic assortment of signature chocolate chip cookies, brownies and Belgian chocolate-covered pretzels, and The Safety, an assorted cupcake tray with vanilla, chocolate, red velvet and chocolate chip cupcake varieties, decorated in game-day theme.
All of this deliciousness and more awaits on Carlino's special game day catering menu! No need to stress out about cooking and cleaning in anticipation of the big game — save your energy for cheering on the Eagles and let Carlino's handle your epic food spread!
Carlino's Market has two locations: 2616 E. County Line Rd. in Ardmore; phone: (610) 649-4046; and 128 W. Market St. in West Chester; phone: (610) 696-3788.