In this era of craft beer ubiquity, a lot of breweries attempt to stand out by making the craziest beers possible. Nothing, it seems, is off limits, from wild adjunct flavors (including flowers, vegetables, spices and nearly anything else you can imagine), wacky and irreverent names, and nonsensical can art. It can be exciting to try the results of such freewheeling experimentation, but it also can make it feel like almost a novelty to find a craft beer that's just beer, sans bells and whistles and flashes and bangs.
Clarion River Brewing Co., from Clarion, PA (in the Northwest region of the state), caught our eye because of its refreshingly simple, straightforward beer styles that call on tradition and pay homage to history. Its core pale ale, Iron Furnace, is an old-fashioned American Pale Ale that's a tribute to Clarion County's mineral riches that gave the area the nickname "Iron County." In fact, did you know that between 1845 and 1854, half of the iron in Pennsylvania was manufactured in Clarion County? This is the kind of historical tidbit that comes on the side of the brews at Clarion River Brewing Co.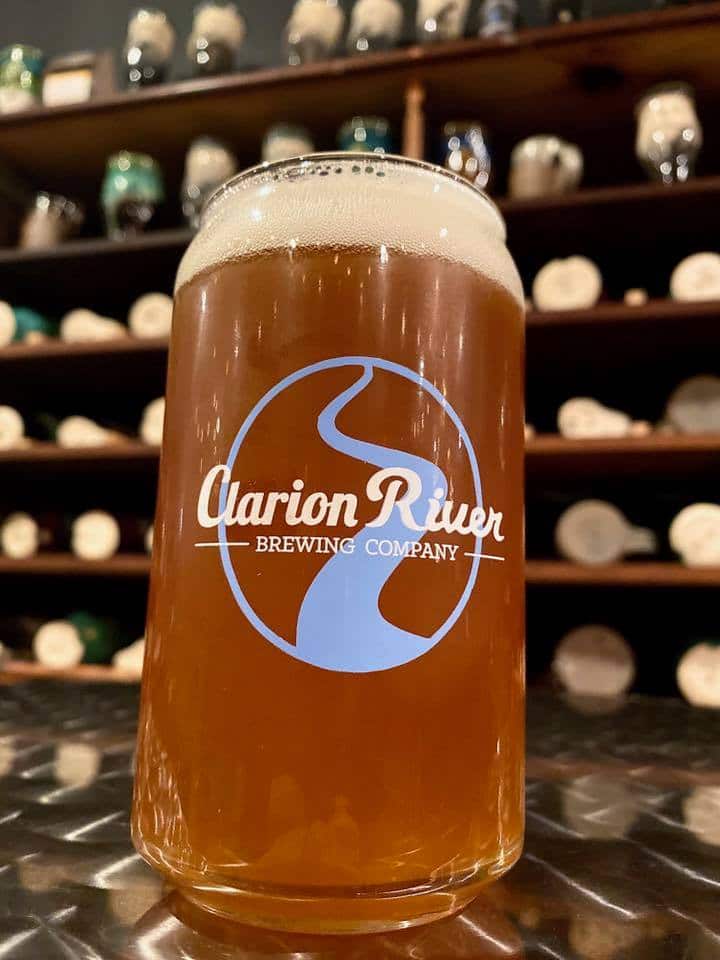 But that doesn't meant there aren't creative and fun beers at Clarion River's cozy taproom. We especially love its single malt, single hop IPA, Super SMaSH Bros., a PA Preferred beer, made exclusively with Pennsylvania ingredients. The base malt comes from Milledgeville Malt Works in Carlton, PA, and Cascade hops come from Hop Stop Farm in Sandy Lake, PA. Local beer always tastes best when made with fresh, local ingredients!
There are plenty more beers to explore (12 draft lines, actually) at Clarion River's bar, which is open seven days a week, with a well-rounded food menu to match the beverage selection. Many brewhouses or taprooms stick with snack-y foods, or easy bites, like hot dogs and pizza. But at Clarion River, there is a full-on menu, with everything from beer-friendly appetizers, like fried cheese curds and Pittsburgh pierogis, to smash burgers and sandwiches, to pasta dishes like chicken parm and linguine and meatballs, to entrees like steaks, crab cakes and fish fillets.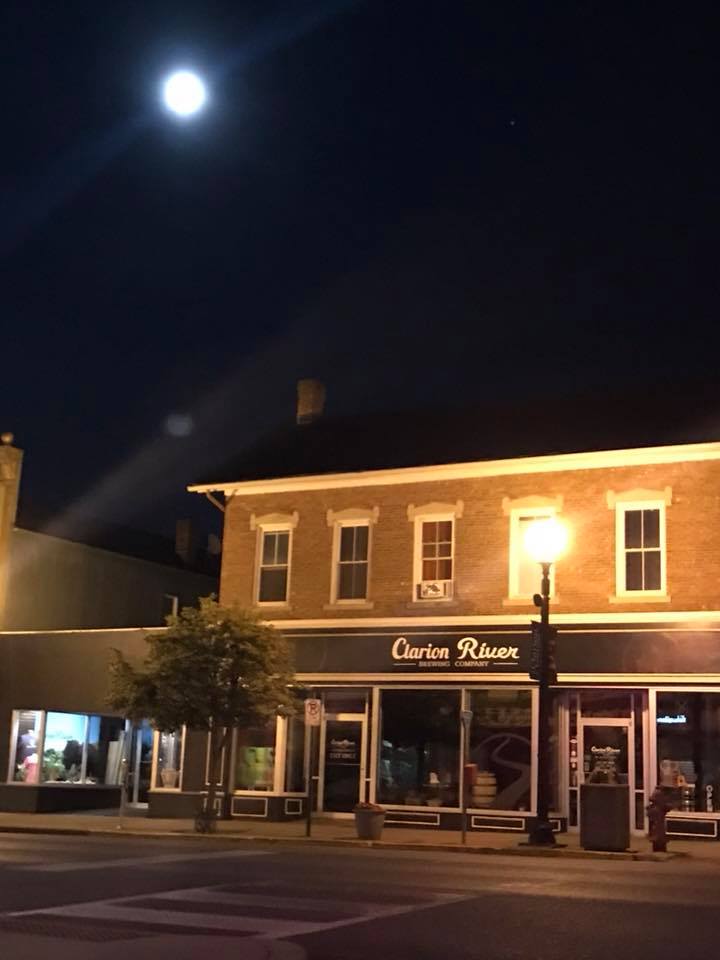 We wanted to learn more about this impressive establishment, which has been in operation since the fall of 2015, so we took a deeper dive into the company in a conversation with Jeremy Borkowski and Bryan Smith, the brewery's owners/managers, Randall Siarkowski, their chef, and Doug Caldwell, the head brewer!
PA Eats: How did Clarion River Brewing Co. begin? How did you guys all meet?
Bryan Smith: Clarion River Brewing started off as a collaboration of ideas between several individuals with very different backgrounds. There was an entrepreneur who had a business already in downtown Clarion; a banker who could put the financials together; a school teacher with over a decade of restaurant management; and a brewer who was ready to get back to commercial brewing after a 10-year hiatus. Once we all met and shared our collective ideas, it was full steam ahead to put together a vision we all shared.
What was the moment when you thought, "Let's do it — let's start a professional brewery…"?
Smith: Clarion is a small town and rumors quickly began circulating about the possibility of a brewery coming to town. The outpouring of support from everyone in the Clarion area was the final push we needed to know we were heading down a good path!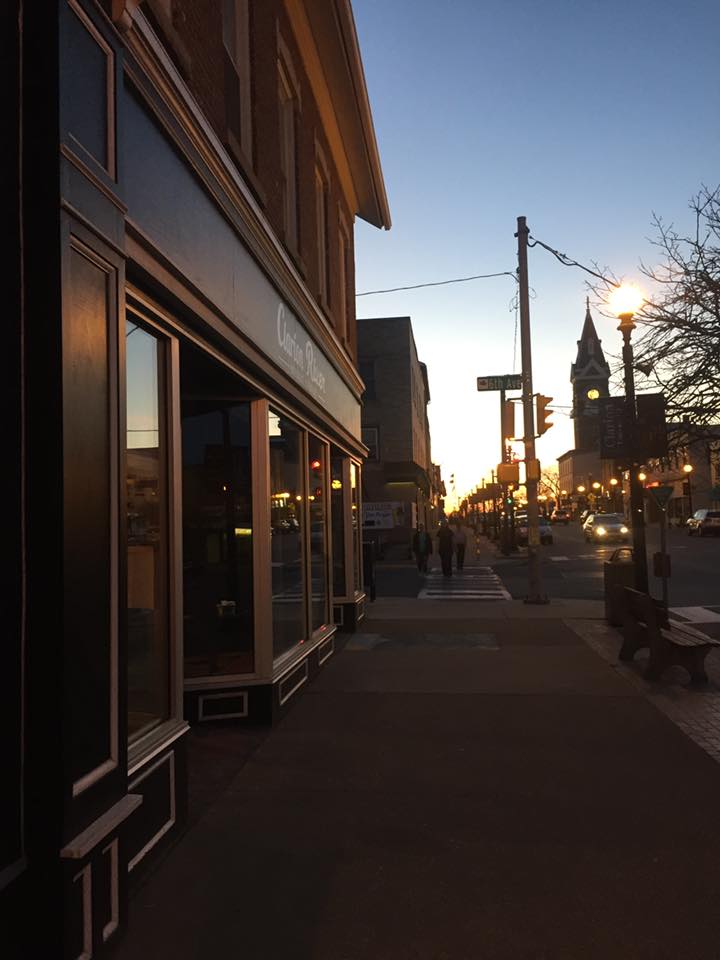 What were some challenges or surprises along the way? Any victories?
Smith: Fighting our way through all the PLCB and TTB red tape took a little longer than expected. With the diverse background of the individuals we had in ownership, we were able to navigate the different challenges, leaning on expertise from within. Answering the questions of "When will you be open?" were often the most difficult things we had to do. When the TTB approval came through, we were brewing within a few days, and the rest is history!
How do you categorize your beers? Are there specific regions or styles that inspire you?
Doug Caldwell: We strive to make old world beers that meet the guidelines of each particular style. On the other hand, we also use new techniques and ingredients to make new and exciting styles. So I would call it eclectic.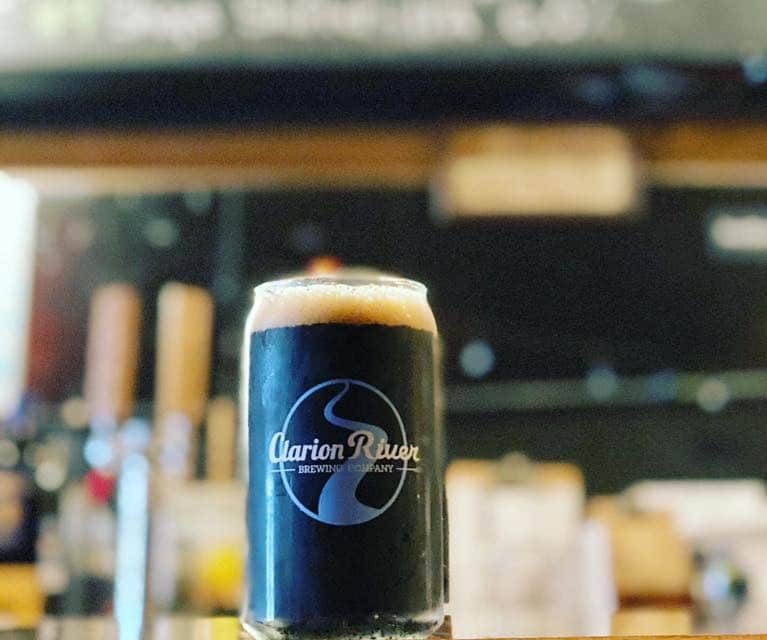 Can you describe your tap room?
Smith: Our tap room is a rustic collaboration of styles: refinished barn wood, corrugated metal and Amish rough-cut lumber highlight the design of the space. We have a small stage which hosts musical talent at least once per week. We have 12 taps and a full bar!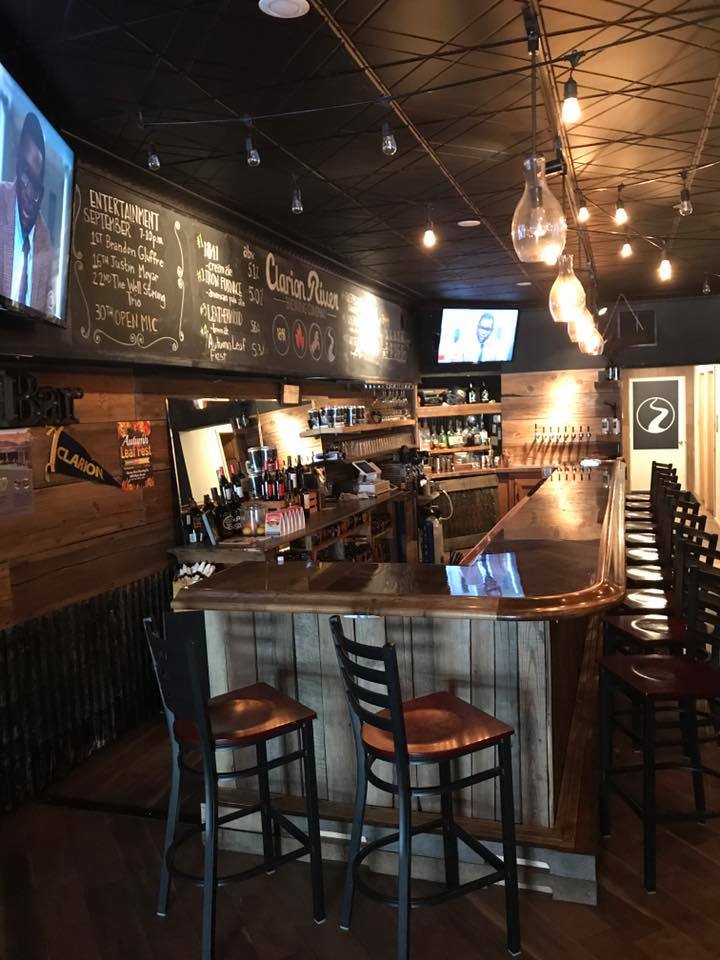 What was the process behind designing the menu? Are there any dishes that are runaway crowd favorites?
Smith: The menu design is American comfort with a few twists. Ultimately, the customers decided what was successful and what was not. We do a new menu every six months to help to introduce new items to our local community. Some things have been a hit, like the beer cheese mac-and-cheese, so we modify it with new toppings to keep it fresh. We buy burger beef from Clarion Beef Barn, which is in town, and we also deal with local butchers for rotating steaks on the weekend. We incorporate gluten-free, vegetarian and vegan meals to help those with specific diets. We want everyone to feel welcome. Chef Randall Siarkowski has been with the company for three years and has recently been promoted to head chef after two years serving as the sous chef.
How has the brewery grown, changed or evolved since you opened?
Jeremy Borkowski: For the first few months, we were only open on the restaurant side and we served bottled craft beer from across the region. As time passed, we were able to open the pub side for customers, and eventually we had our own beer on tap. We have grown from only serving four beers over the first few months to now offering four flagship beers (Golden Eagle Golden Ale, Iron Furnace APA, Leatherwood Brown Ale and 1841 Amber Lager) and eight other rotating taps. Local favorites include the Yeastie Boys Hefeweizen, The Machine Russian Imperial Stout and Liquid Long Johns, which is a Belgian Triple.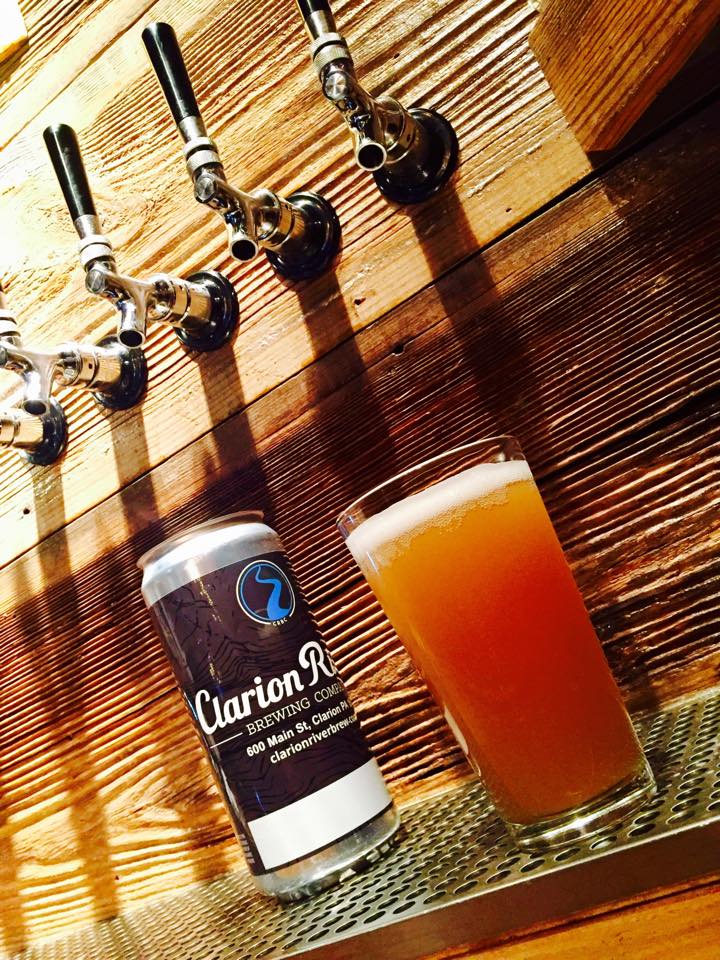 We now also have live entertainment on the weekends, an open-mic night on the last Saturday of every month, and trivia on Tuesday evenings. We host special events at the brewery and also do off-site events, including a five-course seating at the Clarion Beef Barn. We do also believe in giving back as a company. This has led us to doing a Dine and Donate program on Sundays, a guest bartender program that supports our local library, and an annual scholarship for a student at Clarion University.
Do you have plans for the future you can share?
Borkowski: Goals for the future are to incorporate more farm-to-fork options in the restaurant to continue to support local farms and businesses. We also would like to eventually open up a beer garden for outdoor seating, as well as distribute our brews locally to other restaurants in the region.
What else is going down in Clarion these days? Any other local businesses, makers or anyone else you want to shout out?
Smith: We have been working with other businesses to help promote the beauty of our Main Street. Destination Downtown Clarion is a group that's working to promote the great mom-and-pop shops in town. We also would like to give a shoutout to some of the great businesses that we deal with on the regular, including: Clarion Farms Beef Barn, Foxburg Wine Cellars, Porchvue Wines, Hirsch Meats, Slater's Meats, Hop Stop Farm and Milledgeville Malts.
For a look at Clarion River Brewing Co.'s full menu and draft list, check out its website or Facebook page. If you're planning a day-trip or overnight visit, check out some other fun things to do in the PA Wilds! Clarion is just about 70 miles northeast of Pittsburgh and 90 miles southeast of Erie, and has tons of amazing nature to explore, including Cook Forest Park, which contains the largest stand of virgin white pine east of the Mississippi! VisitPA has more info to get you excited about this beautiful part of Pennsylvania.
Find Clarion River Brewing Co. at 600 Main St. in Clarion, Pennsylvania; phone: (814) 297-8399.
Photos:

Clarion River Brewing Co.