When the weather won't cooperate with outdoor excursions, museums are crowded with tourists, and whiling away the afternoon in a cozy bar doesn't jive with your wellness goals, what's a wanderlust-y day-tripper to do?
Enter: the spa day. This outing gives you time with friends (or solo time), nourishment for your skin and soul, and the opportunity for self-care, which many of us crave no matter the season. There are plenty of spas in every city and town, ranging from the minimalist organic to the luxuriantly posh, and we think this is the perfect opportunity to have an adventure.
Tucked into an unassuming shopping center on East Cheltenham Avenue in Northeast Philadelphia is Chung Dam Spa, purportedly the city's "first and only Korean/Japanese-style spa." A visit to Chung Dam Spa is a fun, restorative jaunt, available for literally a fraction of the price that a more typical spa day could cost.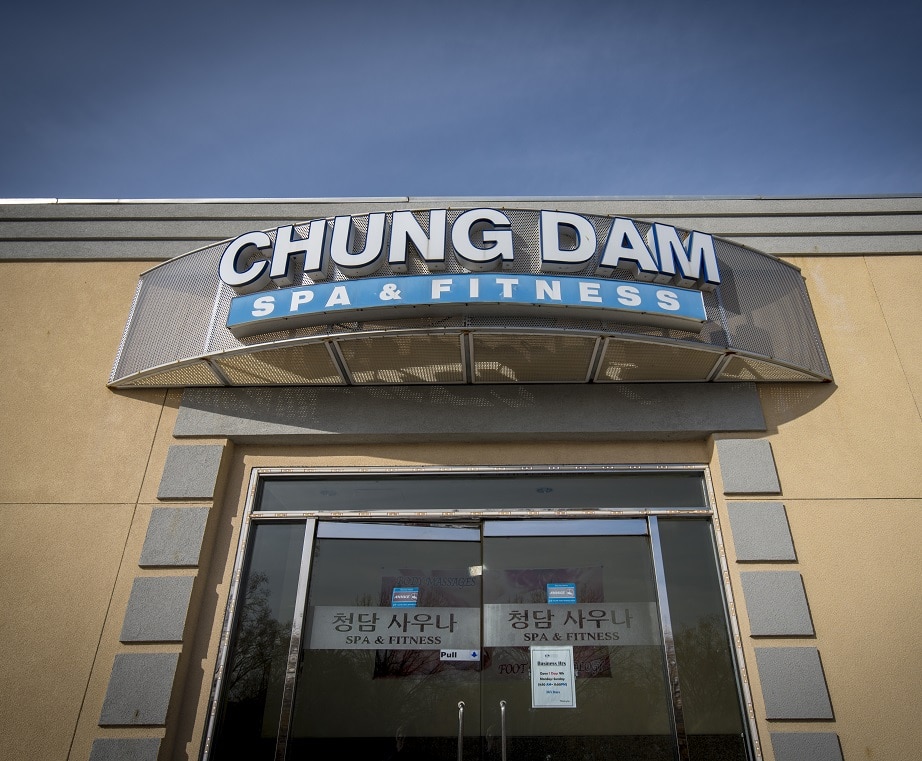 First thing to know: This is a no-clothes situation. There are a few co-ed areas, where visitors wear robes, but in the various bathing, steaming and hot stone rooms, it's a single-gender and birthday-suit-only scenario. While the idea might take a little getting used to, once you're inside (especially if you're with a friend or a group of friends that you're comfortable with), it really isn't a big deal. Everyone practices simple etiquette (that is, avoiding staring, and maintaining eye contact if speaking to one another), and in a short time, padding around naked doesn't seem strange at all. Sometimes people keep their bathrobes on until just before getting into the water and in the hot stone rooms, and that's okay, too.
While we obviously can't show you photos of the interior, we can tell you that the space is tidy and clean, with a small lobby, plus a locker room for changing (robes and towels are provided) and a fitness center, if you'd somehow prefer to get on a treadmill rather than sit in a hot bath. The rest of the spa is divided into a soaking room with tiled tubs ranging in temperature, and multiple hot stone rooms — like dry saunas, but featuring walls embedded with different minerals that claim various healing properties. There's the hot charcoal with clay room, that promises to improve "blood circulation, arthritis and to evaporate metabolic wastes," the hot jade stone room, claiming to be "good for high blood pressure and Type II diabetes," and the warm granite room, "ideal for people with hypokinetic diseases." Each space has a simple woven mat on the floor, and guests spread out a towel and relax for awhile. Whether or not you buy into the healing nature of the stones and minerals, lying around in a dim, warm room can be a lovely experience. Guests are welcome to stay all day for just $25 per person.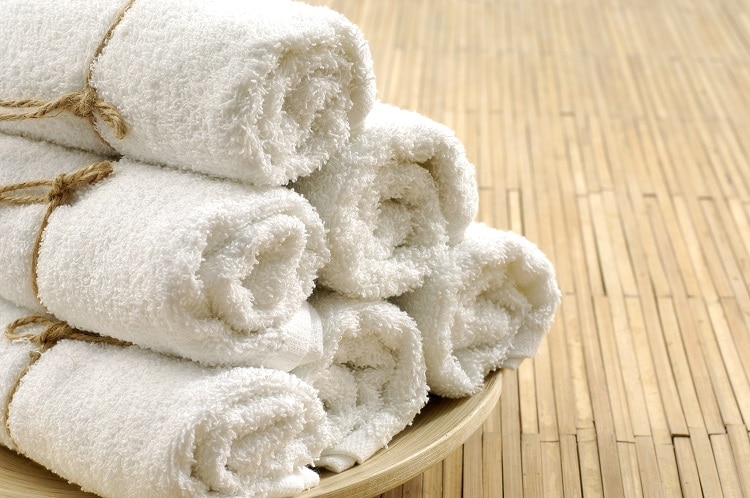 Talk to anyone who's been to Chung Dam Spa, and you're likely to hear about its legendary body scrub service. The fee for this full-body scrub down is $75, which includes the $25 day pass and gratuity, and is administered by a woman wearing a bra and underwear. It's another thing that may seem weird, but soon enough ceases to matter. In a little nook off the soaking room, you're invited to lie on a massage table for the body scrub. Over the course of 45 blissful minutes (30 minutes for men), you're exfoliated, literally from head to toe. The service is followed by a quick (and private) shower, and the results are insane — no matter how religiously you may exfoliate at home, your skin will never feel softer than after this experience!
After a day at the spa, you're likely to be famished (blame it on the hot stone rooms). The area surrounding Chung Dam Spa is Philly's unofficial K-Town, boasting the most authentic Korean restaurants around. Sure, you could make the two-minute drive up Cheltenham Ave. to Cafe Soho, home of Korean Fried Chicken so good, it's allegedly what inspired the recipe for the fried birds at Federal Donuts. But, after a day of cleansing and restoring, deep-fried food and blaring K-pop music videos might not be the vibe you're after. We suggest another local Korean restaurant, Jong Ka Jib.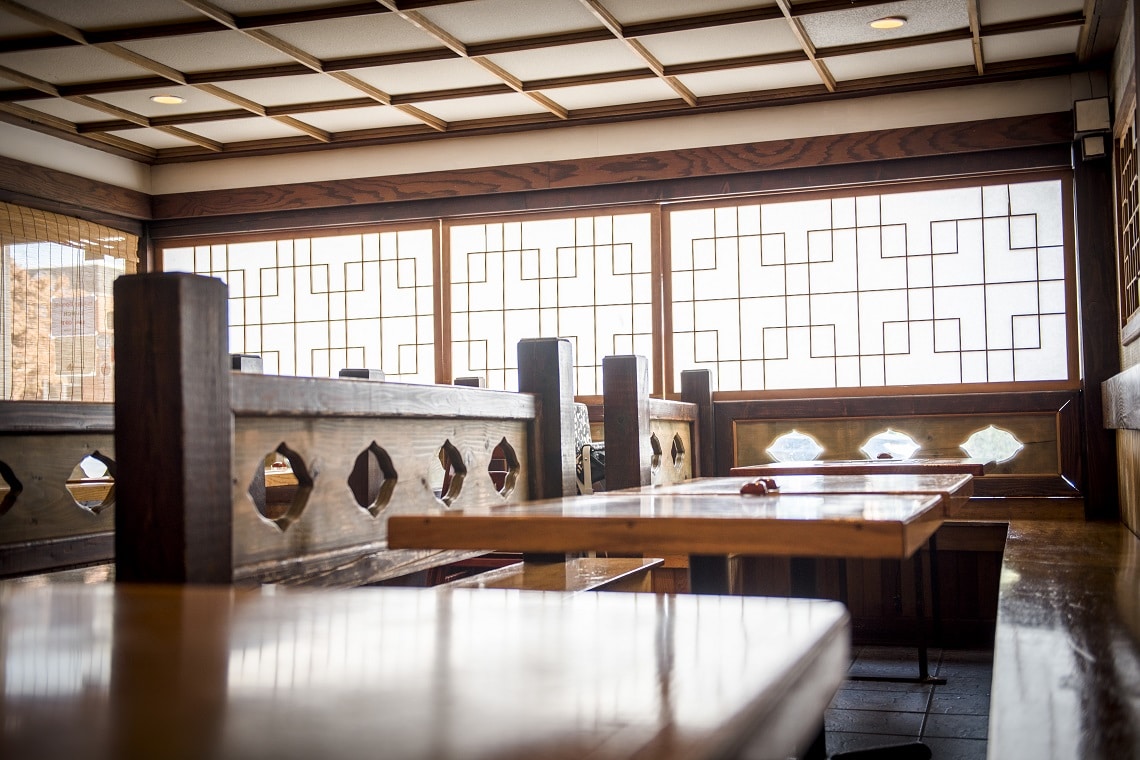 Less than a mile away from the spa, you'll find this chilled-out little restaurant that specializes in soft tofu dishes. Don't let the exterior's unassuming and somewhat worn-looking exterior fool you — inside, tasty things await! Park in the little lot in back and head inside to nestle up in one of the warm nooks and crannies inside this establishment which includes lots of booths. The space is decorated with an assortment of Korean dolls and collectibles for ambiance, and the friendly staff brings out tea immediately upon your arrival.


The food, as plentiful online reviews will attest, is great. The flavors are fresh, and you can tailor each dish by request, with as little or as much spiciness as you wish. Try the steaming hot vege-doen jang jai gae (soondubu) loaded with mushrooms, peppers, potatoes, squash, onion and large tasty chunks of tender tofu, and comes with a side of white rice for just $12.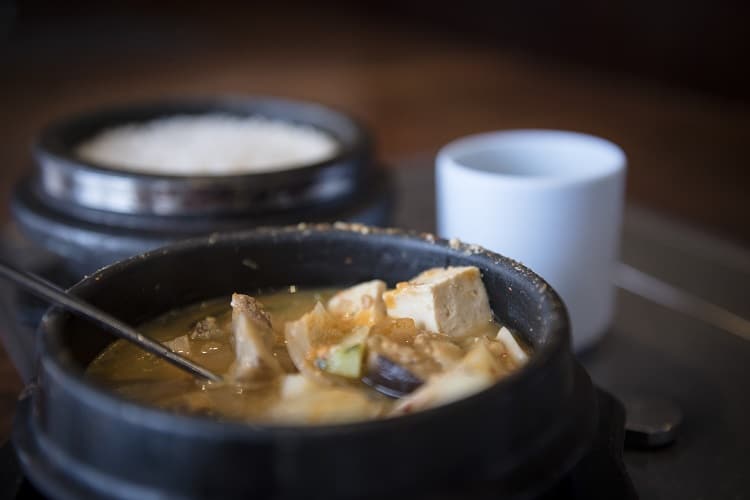 Each meal is preceded with the traditional banchan dishes: kimchi, oi sobagi (cucumber kimchi), sukjunamul (marinated bean sprouts), kkadugi (cubed radish kimchi) and so on.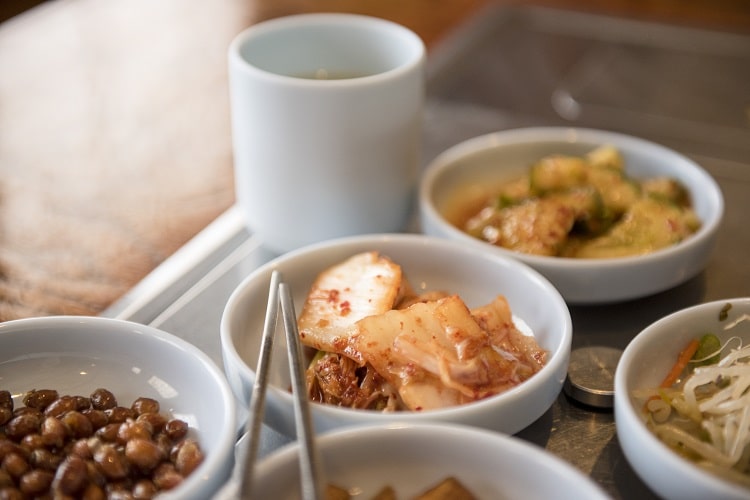 If you're avoiding meat, you'll be glad to know that the entire back page of its menu is devoted to vegetarian dishes. Otherwise, you'll find bountiful traditional Korean dishes like bi bim bab, dwae ji gal bi (BBQ pork ribs), ya chae bul go gi (beef and veggies marinated in house sauce) and dak gal bi (spicy chicken and vegetables). All of it is dreamy and delicious comfort food.
Sounds like an excellent way to spend a weekend day, huh? If you go, be sure to let us know what you think of this adventure idea in the comments or on PA Eats's Facebook page!
Find Chung Dam Spa at 41 E. Cheltenham Ave. in Cheltenham; phone: (215) 635-6170; open 7 days a week from 8:30 a.m.–11 p.m.
Find Jong Ka Jib at 6600 N. 5th St. in Philadelphia; phone: (215) 924-0100; open 7 days a week 11:30 a.m.–10 p.m.