While we all might dream of far-flung adventures, don't forget that there's plenty of beauty to discover just a short drive from your hometown here in Pennsylvania! Planning an easy day-trip to somewhere local lets you capture that vacation feeling while sticking to your budget and keeping your carbon footprint small.
We suggest making your way to Stoneleigh Garden, an amazing public garden in the Philadelphia area. Stoneleigh, the 42-acre Villanova estate belonging to the philanthropic Haas family, is home to a Tudor Revival mansion, a great lawn that gives us Gatsby vibes, majestic trees and a modern-day mission: to plant and promote native plants.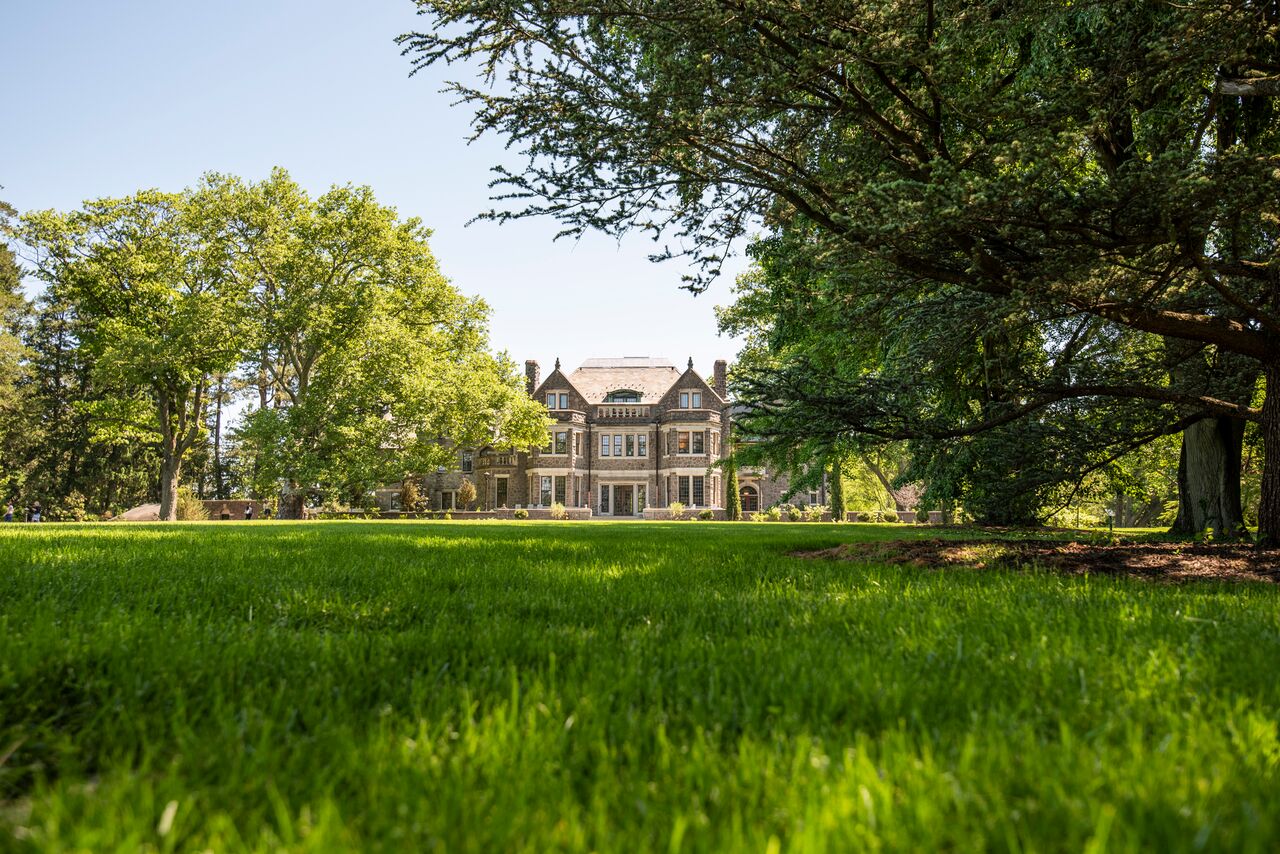 According to its website, Stoneleigh has been many things to many people throughout the years: a working farm, a country retreat, a palette for notable landscape architects, and a family home. And now, Stoneleigh is a place for visitors to enjoy its tranquil nature, delight in gardens that layer historical designs with contemporary native plant species, and be inspired by the beauty and benefits of gardening in connection with nature.
As part of Natural Lands' mission to connect people to the outdoors, Stoneleigh is free-of-charge for everyone. The property is open Tuesday through Sunday from 10 a.m.–5 p.m. Keep in mind, it is closed on Thanksgiving and Christmas day. For your convenience, on site there is free parking, and there are also restrooms, a picnic pavilion area and a water fountain.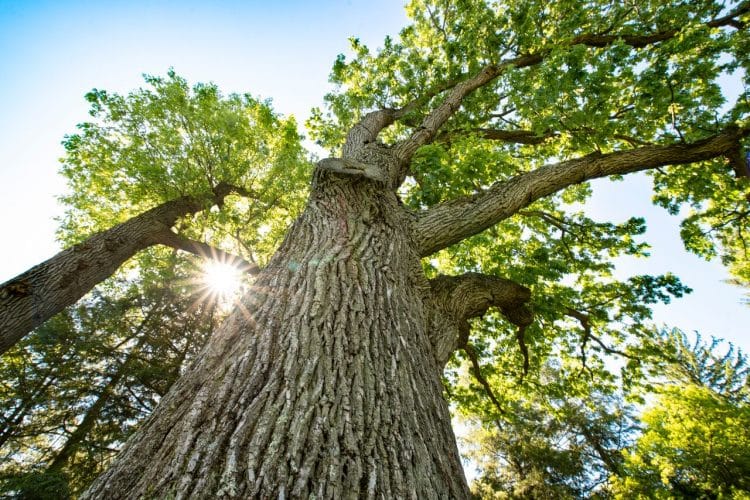 Stoneleigh features more than a mile of porous-paved walking paths that are accessible for people of all abilities. And, there is plenty of room throughout the property for wheelchairs and strollers. Along the paths, you'll find native shrubs, extraordinary trees, sweeping vistas and intimate garden spaces, all offering a variety of opportunities to explore, learn, relax and be inspired.
You'll notice Stoneleigh specializes in native plants, which have naturally evolved over the years and help sustain our ecosystem, especially indigenous birds, insects and other creatures. Be sure to pop by the Circle Garden to admire its native beauty and design. And, while the rose garden might not be in bloom year-round, it's definitely worth a gaze and a sniff when it is!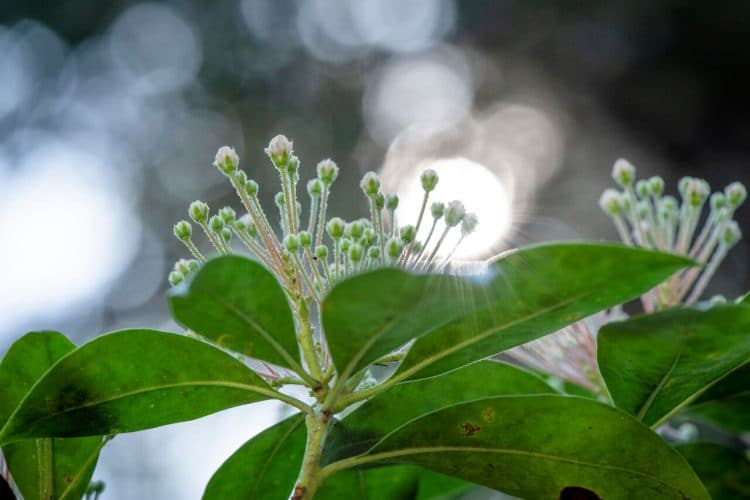 Although the space is without any organized kids activities or playgrounds, there's plenty of space to climb on low rocks and walls and to run the paths. Please note, climbing the trees is frowned upon.
The mansion exterior, alone, is absolutely stunning. And, you can tour the inside of the home by planning ahead and scheduling your visit. A fee of $15 per person applies, and group tours must include a minimum of 10 and maximum of 20 guests. To request a group tour of Stoneleigh, please fill out this brief form.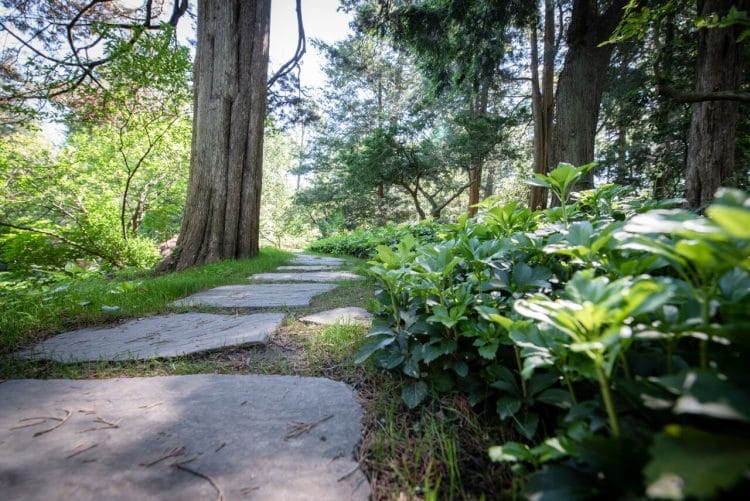 Our favorite part of any day-trip is the food. Whether you decide to picnic in Stoneleigh's garden or dine elsewhere, you can't go wrong. If you do bring a meal, please remember to pack up your trash, even biodegradable materials like food scraps, and take it with you when you leave.
If you decide to picnic, we suggest stopping by Roast+Chop on your way to the property to pick up fresh, seasonal bowls. Choose from salads like honey sriracha shrimp, roucou tofu or salmon or a hummus bowl with grilled veggies and grass-fed steak. There are even hot rice-bowl options, like chicken chorizo and sesame ginger pork. Order online to make the process seamless.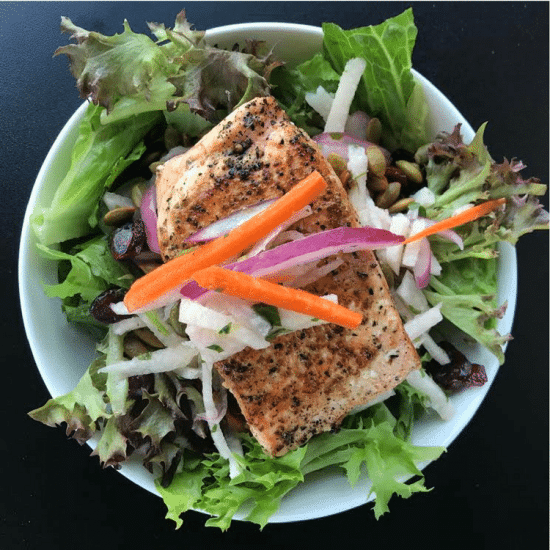 If you're feeling a sit-down meal is in order after your frolic at Stoneleigh, call in a reservation at White Dog Cafe, a spot we go to any chance we get. A classic farm-to-table restaurant, White Dog Cafe is known for its award-winning contemporary American cuisine, always using local, seasonal food in every meal.
Start with the honeycrisp apple and spinach salad, the Sandy Ridge farm deviled eggs, or the oysters to share. You really can't go wrong. Then ease into your main course. Our suggestions include the spicy lamb Bolognese, the whole Bronzino, or the Green Meadow double cheddar burger. White Dog Cafe even has a vegetarian, vegan and allergy-specific menu available upon request for anyone in your party in need of that.
Plan ahead and book your reservation right around happy hour, Monday through Friday from 4–7 p.m., to score select drafts and cocktails for only $5! And don't even think about denying that dessert menu. The milk chocolate mousse parfait or the house churned ice cream are must-orders.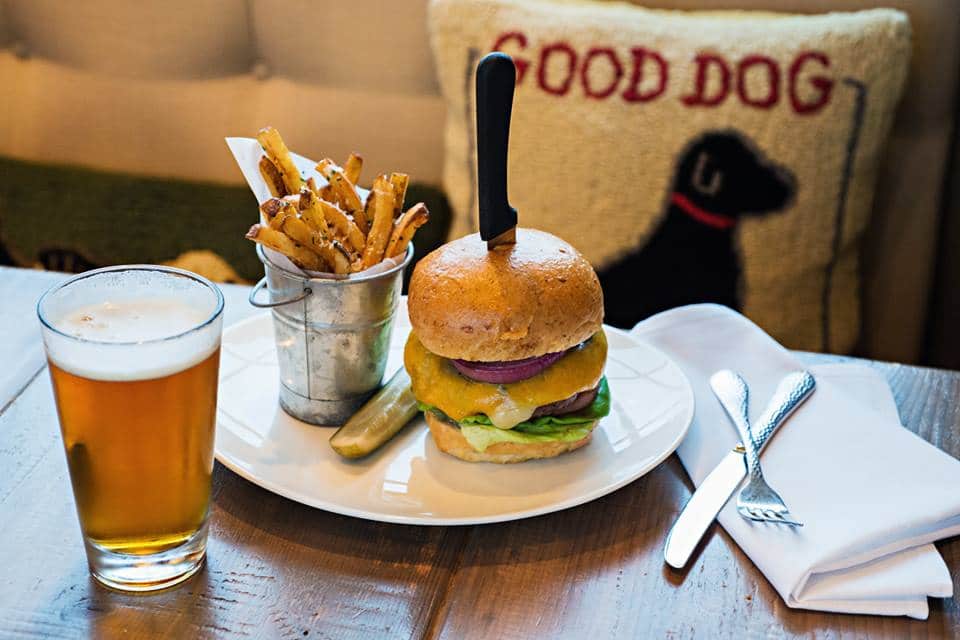 Getting back to planning your day-trip starting at Stoneleigh Garden, though admission is free, Stoneleigh does rely on member support and encourages you to consider joining the community of garden and nature enthusiasts. Natural Lands, who runs the property, also has a few other popular properties to check out, including ChesLen Preserve and Stroud Preserve, which are both right outside of West Chester, Pa. To learn about becoming a Natural Lands member, go to stoneleighgarden.org or natlands.org, email [email protected] or call (610) 353-5587.
In the future, Stoneleigh hopes to offer public tours and programming, including musical performances, adult and youth sustainable gardening classes, and, even further down the road, plant sales!
You can find
Stoneleigh Garden
at 1829 East County Line Rd. in Villanova; phone: (610) 353-5587, ext. 200.
Roast + Chop
 is located at 500 Lancaster Ave. in Wayne; phone: (610) 688-5700.
White Dog Cafe
is located at 200 W Lancaster Ave. in Wayne; phone: (610) 225-3700.