There's a small-town narrative that's common in Pennsylvania, and indeed, across the county. A community with a rich history, which once thrived in the midst of the Industrial Revolution, witnesses a steady decline after whatever industry helped build the town dries up or is exported overseas. Businesses on once bustling Main Streets shutter, and the energy of the town shrivels. But, after a generation or two, new life starts to spring up, and the area begins to see an economic and cultural revival.
This is, more or less, the play-by-play of Pottstown, PA, a borough alongside the Schuylkill River in Montgomery County, which can trace its roots all the way back to land deeded to William Penn in the early 1700s. The first steel furnace was installed in the area in 1732, and the village was technically founded as Pottsgrove in 1752 by John Potts, whose family were ironmasters. During the American Revolution, Pottstown iron forges produced weapons and other supplies for the Continental Army!
In 1815, Pottsgrove incorporated as the borough of Pottstown, and soon after in 1842, the Reading Railroad completed a series of lines from Philadelphia to nearby Mt. Carbon, to transport coal and raw materials. Metal production in the area grew, and some of the steel made in Pottstown was used in construction of both the Panama Canal and Golden Gate Bridge.
Steel and textile industries helped the area to boom throughout the 20th century, but in the early 21st century, economic downturns and changes in industry led to a decline in population and employment opportunities.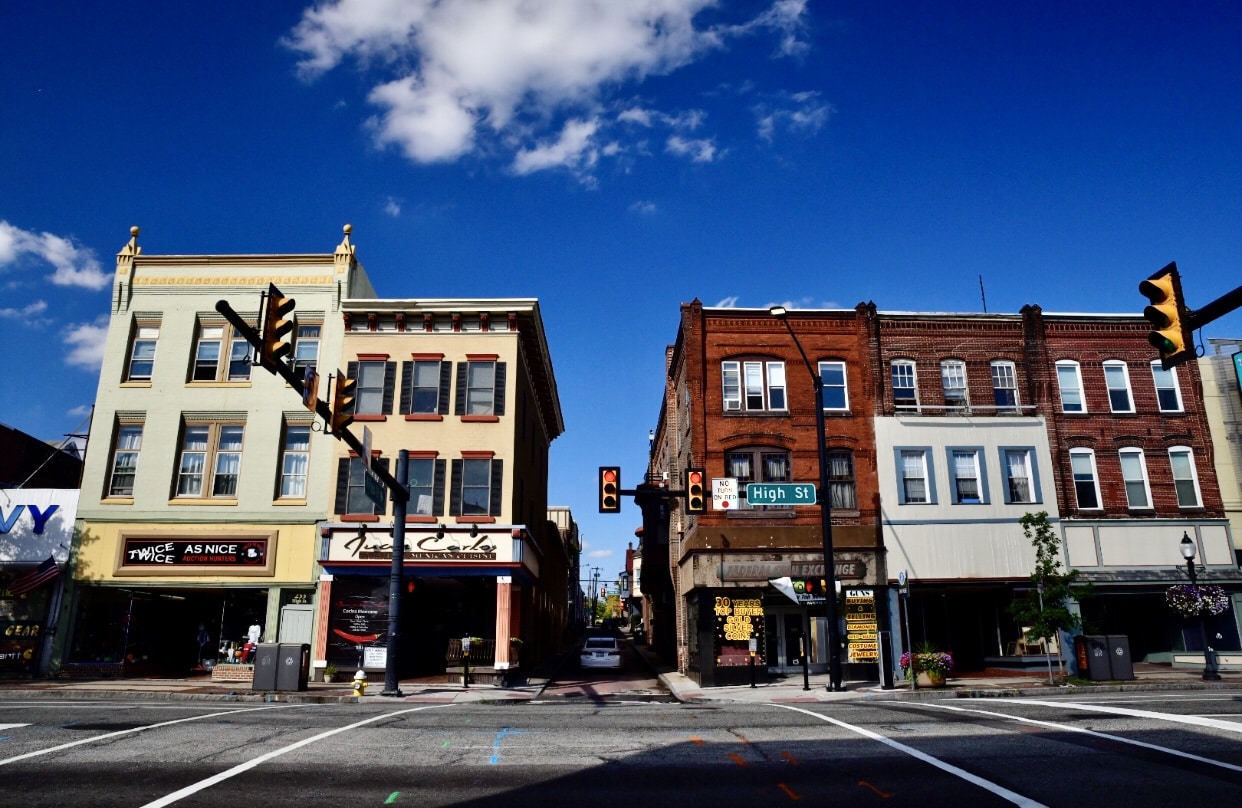 However, over the past decade, the borough has seen some revitalization efforts, including the arrival of new businesses, housing and public spaces. There are some really fun places to explore, making Pottstown certainly worth a day trip from Lancaster, Philadelphia or Allentown (about an hour by car from each).
What to Eat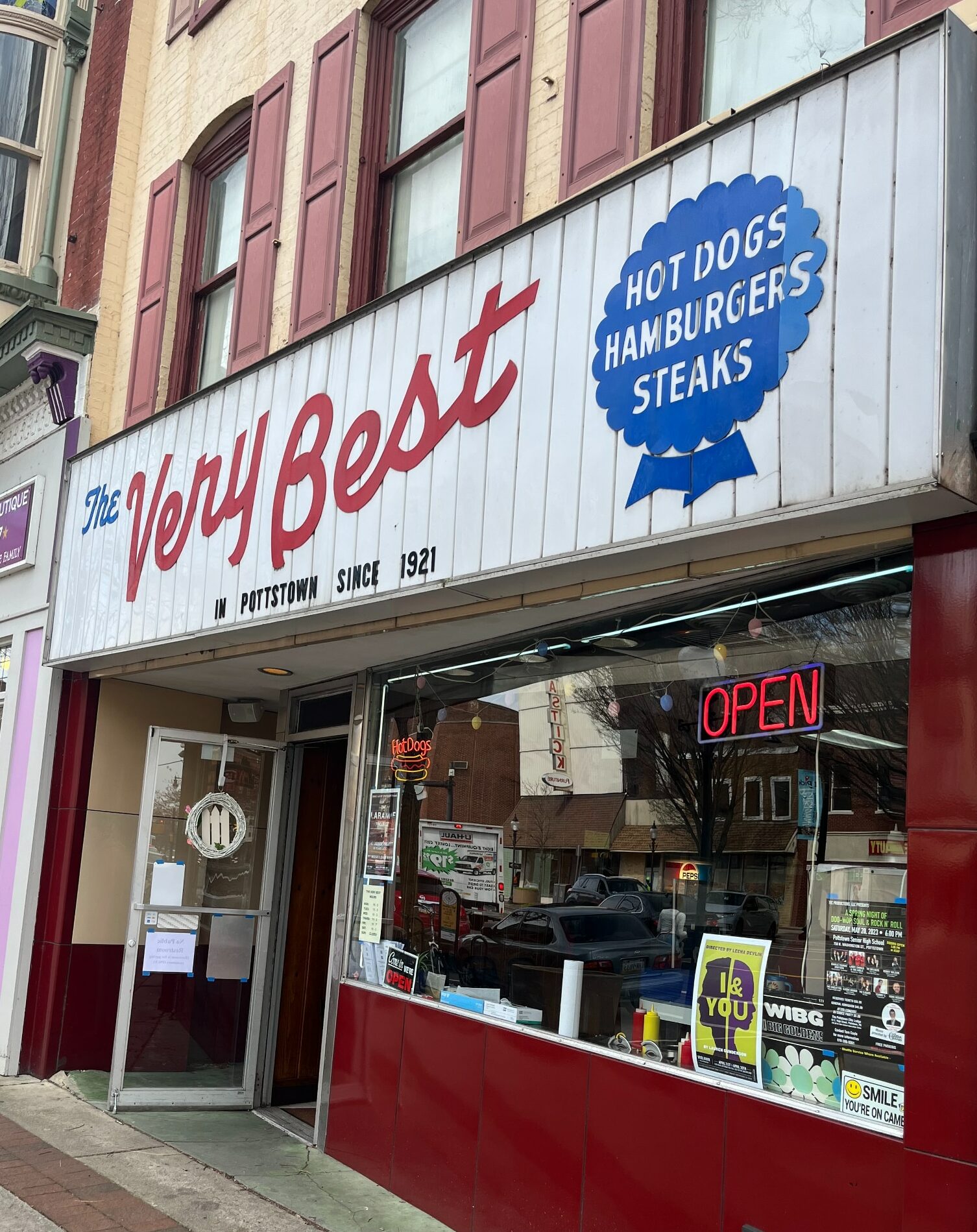 High Street is Pottstown's Main Street, and it's dotted with all sorts of restaurants. One favorite is The Very Best Weiner Shop, an old-school hot dog joint that's basically like stepping through a time warp. Indeed, Very Best has been around since 1921; to the dismay of the community, it closed in 2015, but reopened in 2019 under new ownership. There's plenty to choose from on the menu: From the grill, there are hot dogs, of course (try the Everything Dog with mustard, onions and chili sauce); burgers, cheesesteaks and fries. Hoagies, wraps and classic sandwiches are available, too. It might not sound like much, but don't miss out on the whole deli pickle (just $1)!
Grab a seat at the old-time-y bar, or in one of the booths, and soak up the retro vibes. When you're done, head to the back of the space where there is a fully functional vintage arcade — bring some cash for quarters! There are pinball machines, old video games, like Asteroid and Ms. Pac-Man, and some fun driving games, too. 252 E. High St., Pottstown; (610) 323-5224.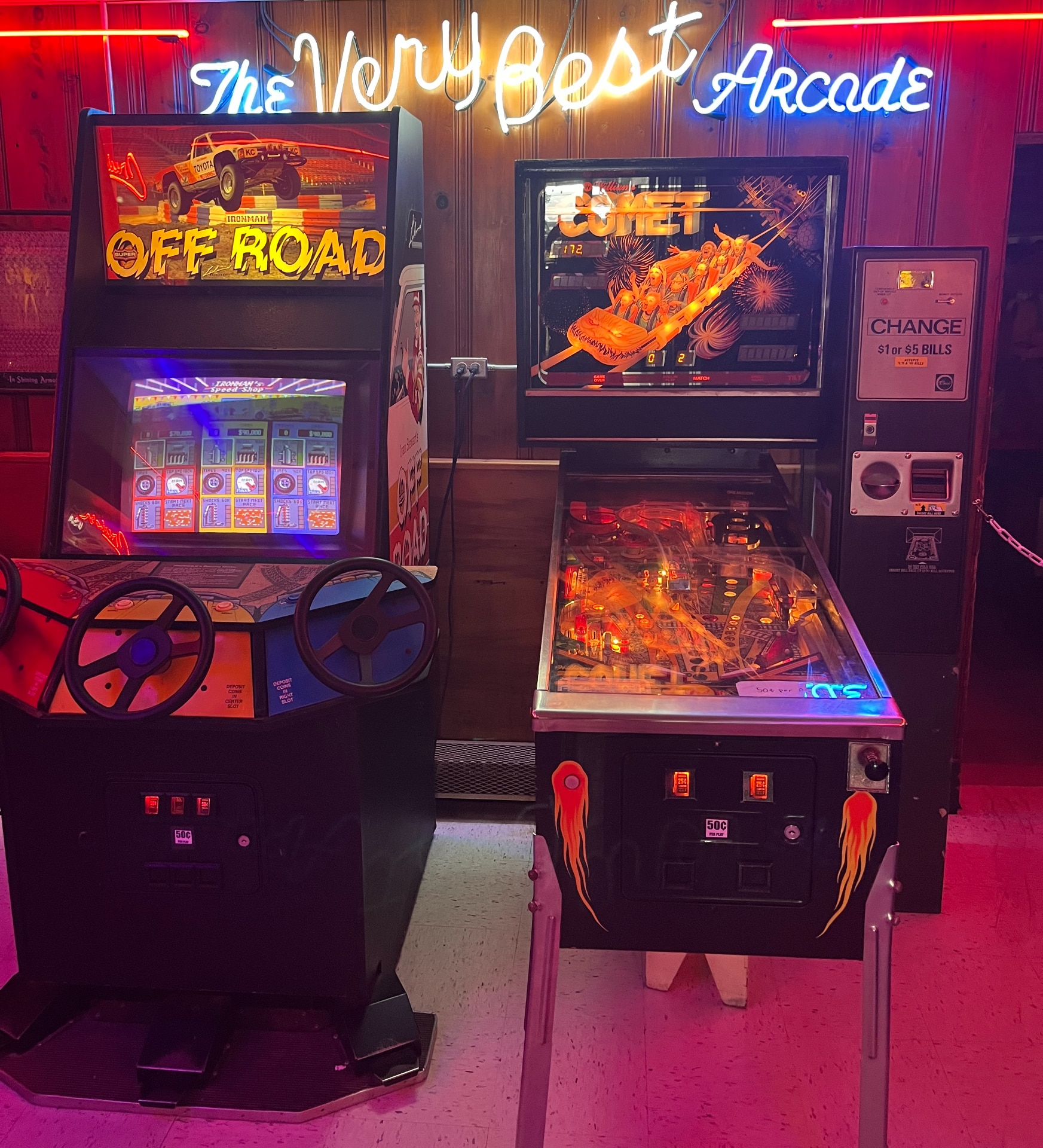 Options for other casual bites on High Street include Grumpy's Handcarved Sandwiches, which is open for breakfast and lunch. Everything there is made from scratch; at breakfast there are plenty of sweet and savory options, and for lunch, try the Grumpy' Sandwich, piled high with thin-sliced roast beef piled high, sauteed onions and red peppers, sharp provolone cheese, garlic mayo and roasted green hot peppers. 137 E. High St., Pottstown; (610) 323-1232.
Just a few doors down, find Welcome to the Avenue, an authentic Caribbean restaurant dishing up hearty fare for lunch and dinner, like oxtail stew, tamarind glazed wings, jerk chicken hot pot, and whole red snapper. 107 E. High St., Pottstown; (484) 752-4076.
Looking for a no-fuss pizza pie? Argento's, which has been doing its thing on High Street for 25 years, has you covered with takeout and dine-in options. 201 E. High St., (610) 970-9677.
On King Street, just adjacent to Memorial Park (more on that below!), grab breakfast, snacky bites, cheesesteaks, pizza and brews at The Ice House, a comfy diner in an actual converted former ice house! 1 King St., Pottstown; (610) 326-9999.
Other tasty breakfast spots include Barrister's Bagels and Three Cousin's Diner (also on High Street), and in the Northend part of town, the vegetarian-friendly Shorty's Sunflower Cafe, and Honey's Homebrewed Cafe.
Beverly's Pastry Shop is the stuff dessert-lovers' dreams are made of, with gourmet offerings with special attention paid to gluten-free, keto and vegan offerings. Take home a few of the divine cupcakes, cookies, dessert bars or mini pies, or ring them up the next time you need a specialty custom cake. 322 E. High St., Pottstown; (610) 323-2020.
A quick drive out of the downtown will bring you to Coventry Parlor at Laurel Locks, situated in a charming house on a patch of farmland, for scoops of hand-dipped ice cream (it also has a full breakfast and lunch menu of homestyle favorites). 653 Laurelwood Rd., Pottstown; (484) 300-4911.
For finer dining, check out The Blue Elephant, a swanky Asian-fusion restaurant and bar in a beautiful space that was originally a bank built in the 1770s! The menu focuses heavily on Japanese-inspired bar snacks, pasta and sushi, with a creative cocktail program and a killer happy hour. Brunch and lunch are offered, as well. 152 E. High St., Pottstown; (484) 949-9084.
New American fine dining, inspired by local ingredients and agriculture, can be found at Stave & Stable, which opened its doors in 2021. Start your meal with something from the lengthy list of cheese and charcuterie, or try a Euro-inspired plate, like arancini, Mousse Three Ways or Seared Foie Gras. The mains lean on bold flavors and decadent cuts of meat, like waygu filet, king salmon and wild boar rib chops. It's also got one of the best wine and cocktail lists in town. 232 King St., Pottstown; (484) 232-7016.
Quirky with an old-school edge (think, cash-only and only open Thursday through Saturday), Henry's Cafe & Fine Groceries is an intimate French-ish BOYB with scratch-made specials like mussels and escargot, as well as ample seafood and meat-based entrees. Widely considered a hidden gem, reservations are strongly suggested. 20 S. Charlotte St, Pottstown; (610) 326-0069.
What to Drink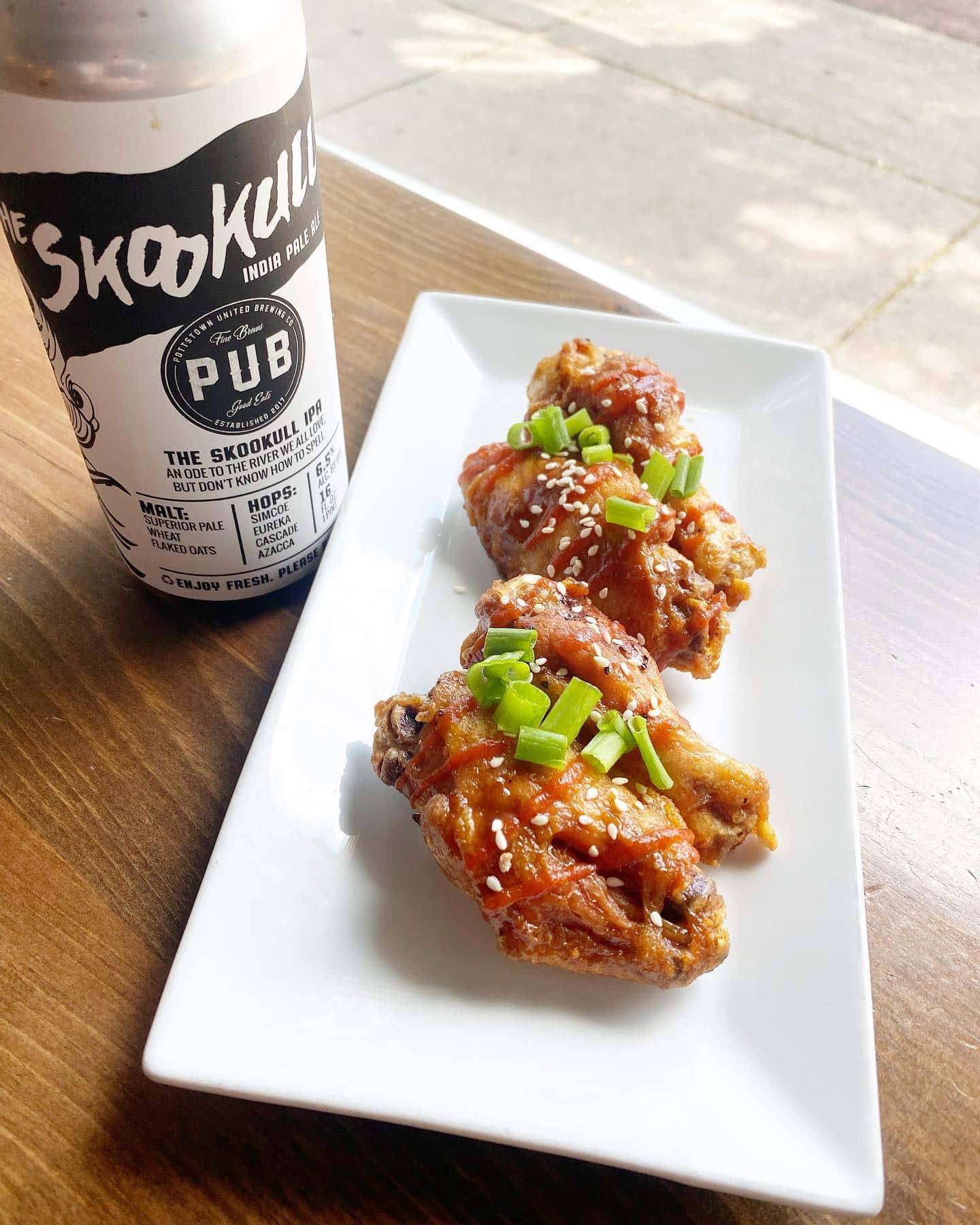 For a city of its size, Pottstown is home to a number of excellent breweries! One is Pottstown United Brewing Co., where you'll find small-batch beers and great food. From more experimental offerings, like Orange Dreamisicle Sour and a pretzel-inspired lager, to familiar pale ales and hazy IPAs, there's something for every craft beer lover here. On the food menu, try comforting classics, like wings, a portobello mushroom sandwich and lemon shrimp pasta. 251 E. High St., Pottstown; (484) 752-4943.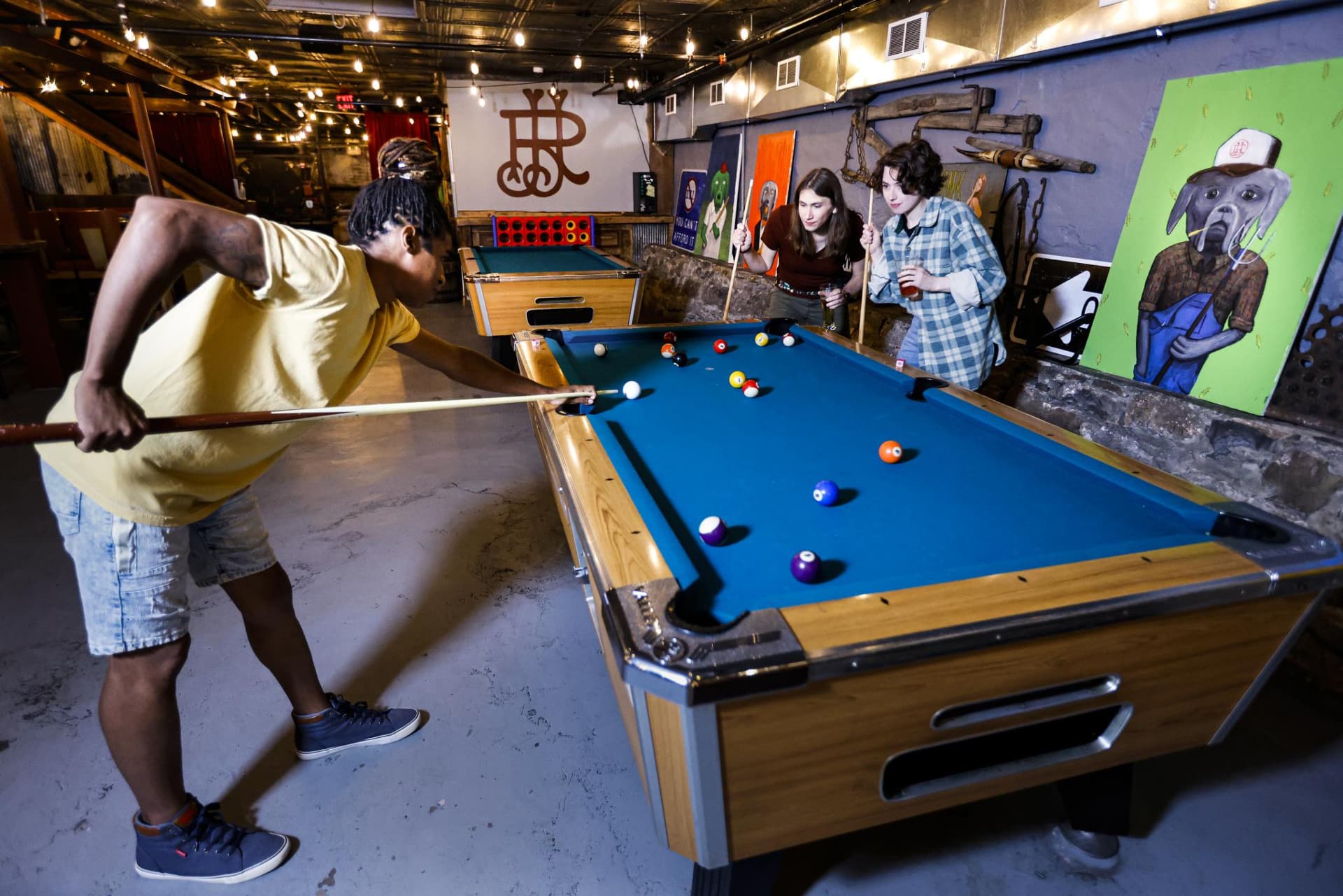 A few doors down from Pottstown United on High Street, find JJ Ratigan Brewing Co., where scratch cooking, fresh beers and a lively social scene all come together. Grab a seat on the sunny patio or inside the expansive taproom and sip through its large draft list, including Euro-inspired beers, like Gooder Wooder German pilsner and Paw Pound Vienna lager, or go for a more new-school offering, like the Aromatic Phanatic New England IPA. The food options are plentiful, with apps like pierogi and crab nachos, salads, sandwiches (try the waygu pub burger) and large plates. There is brunch every Sunday, with irreverent plates like a bacon flight and chocolate churro french toast! If you want a fun activity to pair with your brew and meal, hit the pool tables, or head next door to Splitting Edge Axe Throwing. 227 E. High St., Pottstown; (484) 524-8391.
The Sly Fox Brewing Pottstown Tastin' Room was the first of the iconic brewery's spaces to open in Pennsylvania. Since 2012, locals and visitors have gathered here to enjoy the fresh beers and delicious fare in a comfy atmosphere. There are 18 Sly Fox drafts available; we're big fans of the Pikeland Pils and the O'Reilly's Stout. Check out the great happy hour and daily specials, like buy-one-get-one-half-price pizzas on Mondays, and half-priced apps during happy hour on Tuesdays. Sly Fox is a bit outside of the city, just about a six-minute drive from the restaurants on High Street. 331 Circle of Progress Dr., Pottstown; (484) 300-4644.
If you go to Sly Fox, make a pit stop in Manatawny Stillworks Distillery and Tasting Room, which is right across the street. The industrial-vibes space has a nice bar where you can try a classic or signature cocktail, an old fashioned, or a whiskey flight! PA-made beer, cider and wine are also available. Take a tour of the facility, and hit the bottle shop for take-home treats. 320 Circle of Progress Dr., Pottstown; (484) 624-8271.
What to Do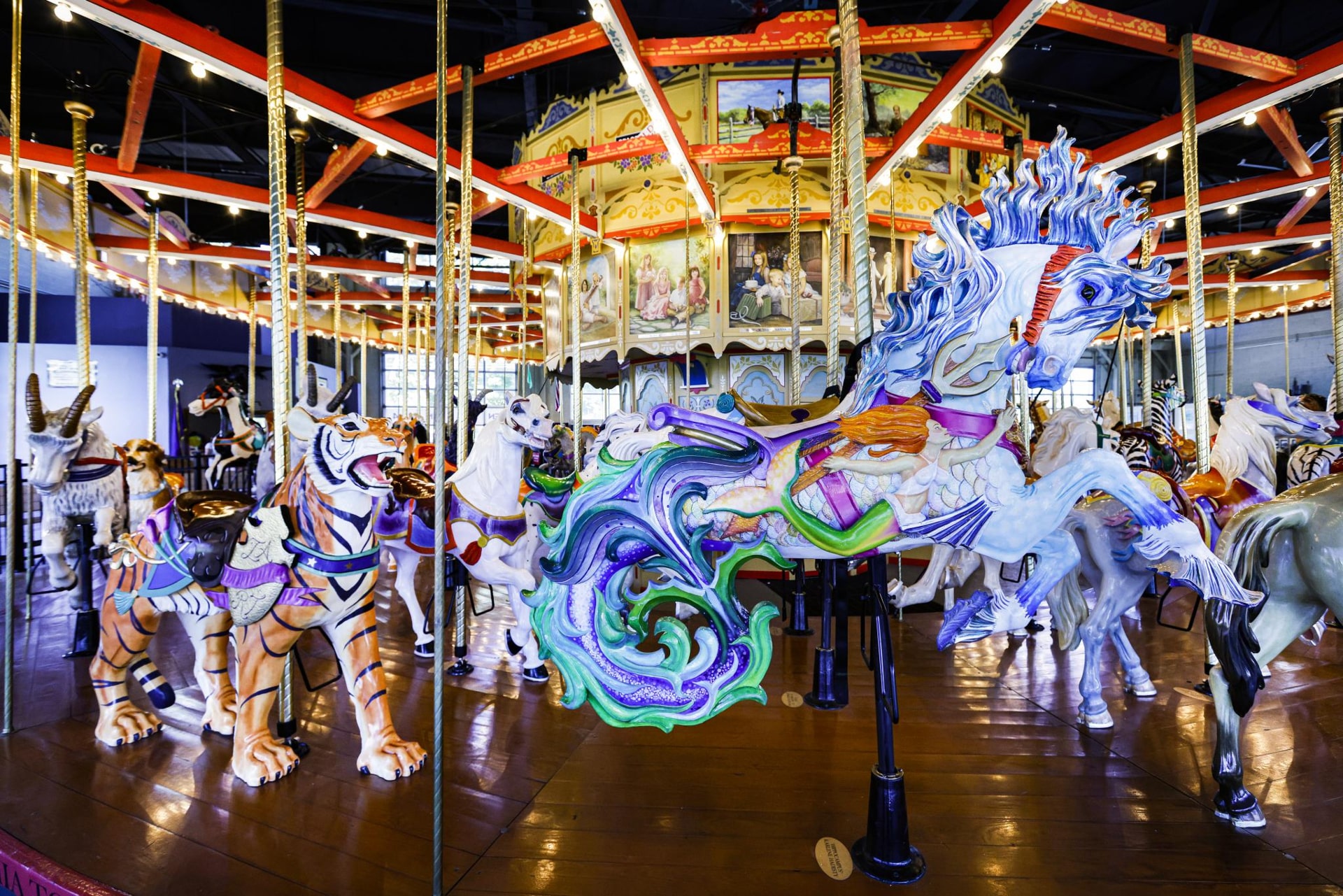 On the western edge of Pottstown's small downtown, across from Memorial Park (where there are sports fields, a skate park, a BMX track and a sprayground), find the Historic Pottstown Carousel, the second-oldest operating Philadelphia Toboggan Company wooden carousel in the United States. The custom-carved figures were lovingly restored by volunteers over the course of 20 years, and now the carousel is open on weekends from noon to 4 p.m. for rides. 30 W. King St., Pottstown; (610) 323-6099.
Right next door is Manatawny Green, an 18-hole mini golf course with fun obstacles and water features. 71 W. High St., Pottstown; (610) 970-6607.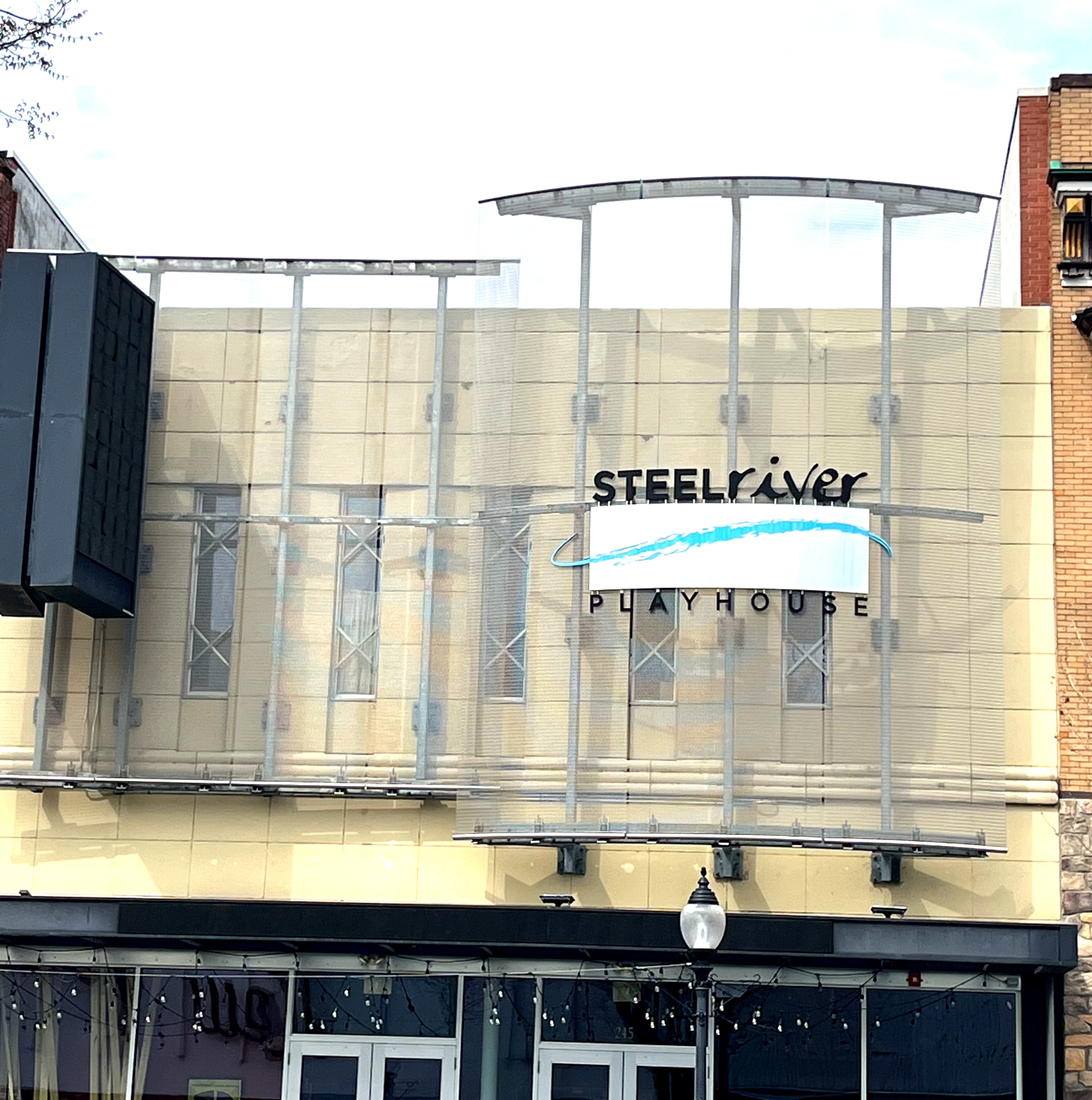 The Steel River Playhouse features a number of productions throughout its annual season, including many family-friendly shows, like its newest, Into the Woods. The playhouse also runs robust educational programs, including private lessons, workshops and summer camps for kids. 245 E. High St., Pottstown; (610) 970-1199.
At Welkinweir, a 55-acre arboretum that's open to the public, you can immerse yourself in nature. In addition to the beautifully planted gardens, this nature sanctuary is located in part of Hopewell Big Woods, the last large, unbroken forest left in southeastern Pennsylvania, and features a greenway corridor centered on a stream and series of ponds and wetlands. There are two miles of paths to explore, an 18th-century Estate House, as well as a lovely Children's Garden to keep the little ones engaged. Welkinweir is open Monday through Friday from 9:30 to 4 p.m. and is free for members, and by-donation for non-members. 1368 Prizer Rd., Pottstown, (610) 469-7543.
To enjoy the best of local produce, check out Pottstown FARM, which takes place every other Saturday from 9 a.m. to 1 p.m., from mid-May through late October at Smith Family Plaza. It features a number of vendors selling produce, specialty foods and unique crafts. Shop for organic veggies from Limerick Homegrown Produce, grab a pack of Black Forest Bacon from Society of Bacon and treat yourself to a bouquet or dried wreath from Hopewell Flower Farm! 100 E. High St., Pottstown. 
We hope you have a great time exploring the gems of Pottstown! What other spots are on your list? Let us know on the PA Eats Facebook page!
High Street, billiards, and carousel photo:

Valley Forge Tourism & Convention Board

Very Best exterior and arcade photos:

Emily Kovach

All other photos:

Courtesy of the respective businesses