There are few things more disappointing than a mediocre baked good. If you're going to splurge on the calories, it should be worth it! Far too often, bakeries and markets that claim to serve "fresh baked" items are using pre-mixed, frozen products that were made hundreds of miles away from the oven they're warmed up in. No wonder those cookies and cakes from the supermarket don't taste at all like the homemade version, right?
At Carlino's, it couldn't be further from that type of scenario. The skilled team of bakers at both the West Chester and Ardmore Carlino's locations bake everything in the store from scratch, using real ingredients, like butter and whole eggs, right on the premises. When you walk into Carlino's and see the beautiful cakes, jewel-like fruit tarts, cannoli and all of the other glittering treats that catch your eye, you can be sure that they were made fresh in the in-house bakery by people, not a factory line — and each crumb will be every bit as delicious as if you'd made it yourself!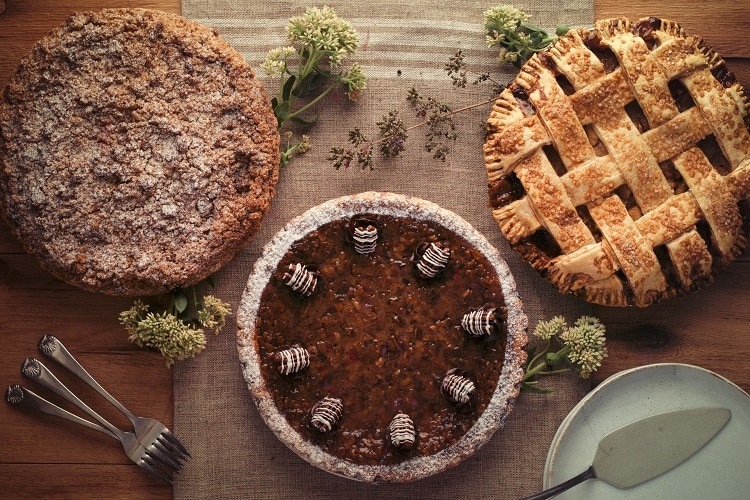 With the holidays ahead, and plenty of occasions to indulge, it's time to check out some of the incredible dessert offerings from the bakery heroes at your local Carlino's!
Sweet Creations Tray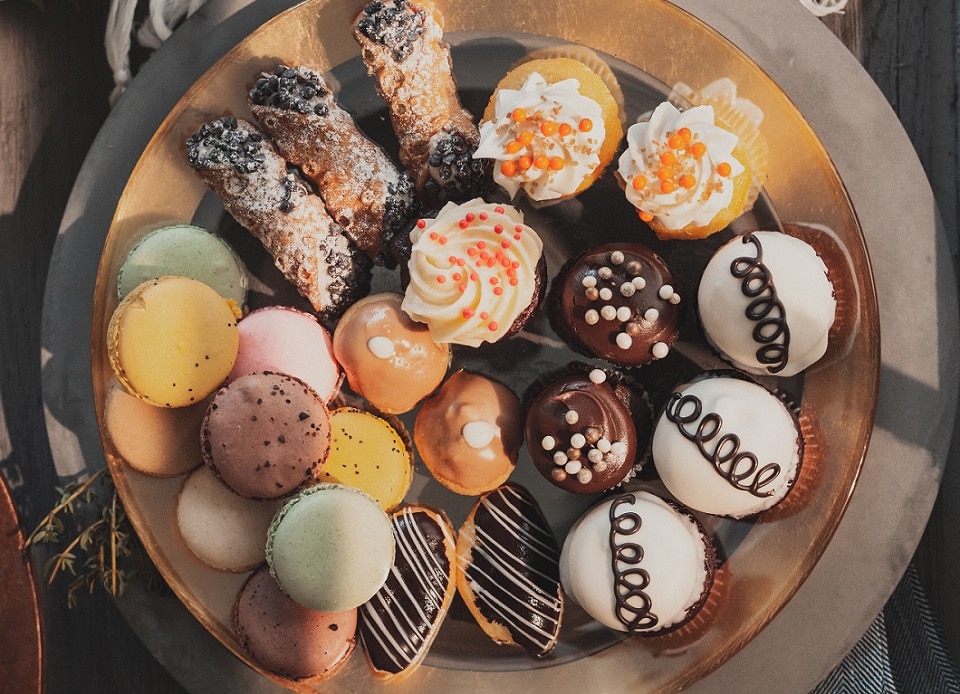 This lovely selection of desserts is brand-new this fall. There is a little something for everyone on this tray that serves 30 guests: seasonal Parisian macarons, itsy-bitsy cupcakes, mini cannoli, mini eclairs, mini cream puffs, raspberry chocolate mousse cups and fresh fruit tartlets.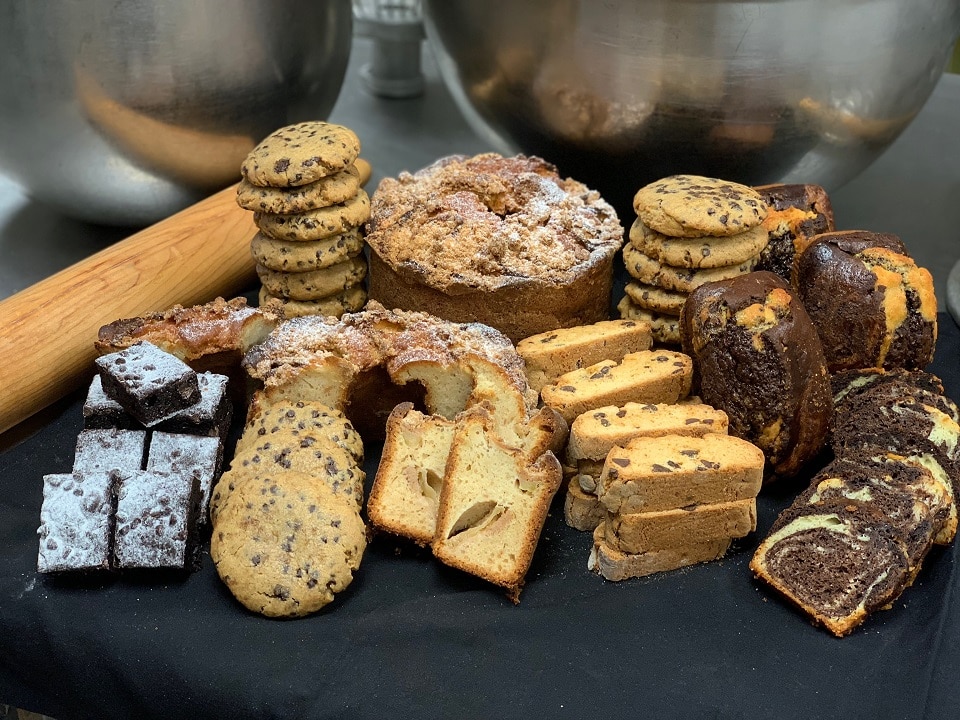 So many people are cutting back or cutting out gluten these days, which can make planning for dessert feel somewhat tricky. Not to worry! Carlino's is always innovating (we love the cauliflower crust pizza!) and coming up with ways to make entertaining a breeze, no matter what food allergies or restrictions your guests bring along with them. The team at Carlino's has just released a whole line of wheat-free desserts, including signature apple cake, dark chocolate chip brownies, marble breakfast bread, chocolate chip cookies and chocolate chip biscotti. Don't miss the wheat-free dessert platter, with toffee pecan bars, chocolate-covered strawberries, coconut macaroons, chocolate truffle bites and amaretti cookies.
Vegan Pumpkin Pie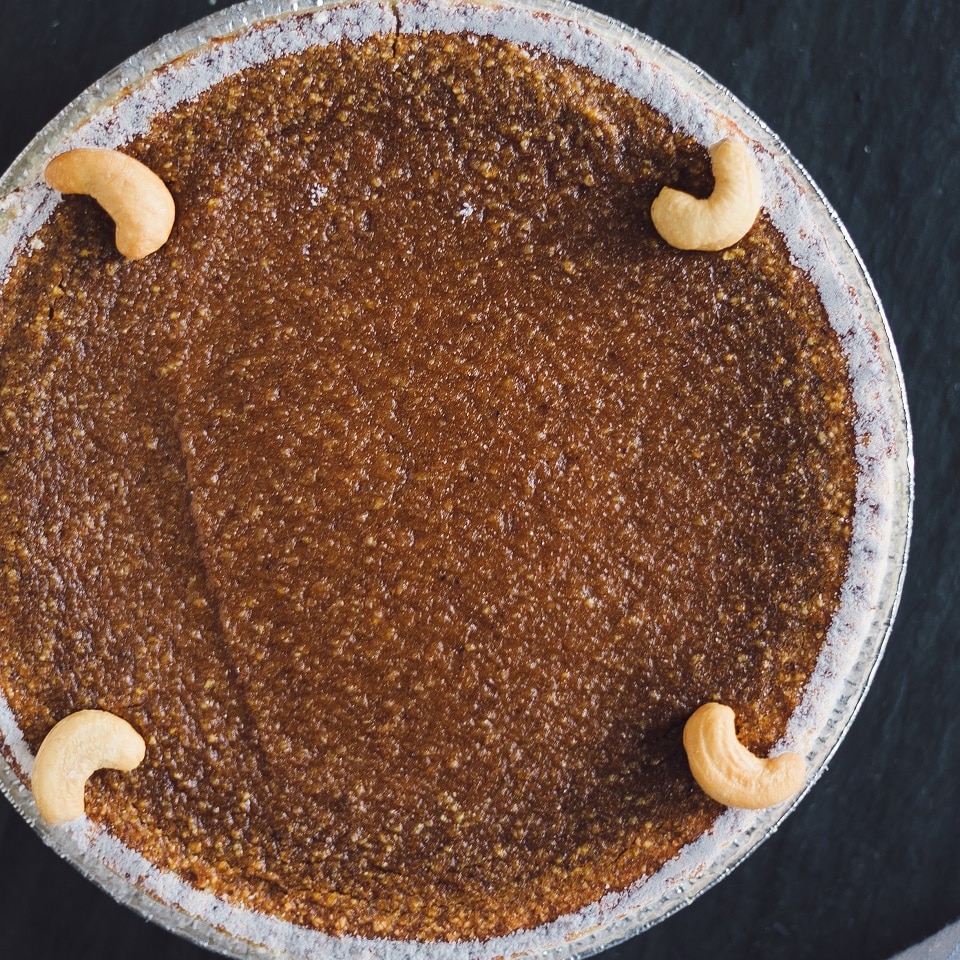 Don't leave out your friends and family who are avoiding animal products! Carlino's has you covered with its brand-new vegan pumpkin pie (you won't miss the dairy, we promise). Velvety pumpkin is spiked with cozy cinnamon, ginger and cloves, then blended with creamy cashews and rich brown sugar, then baked in a flaky, eight-inch pie crust. Of course, Carlino's classic pumpkin pie is still on the menu, too!
Cherry Lattice Pie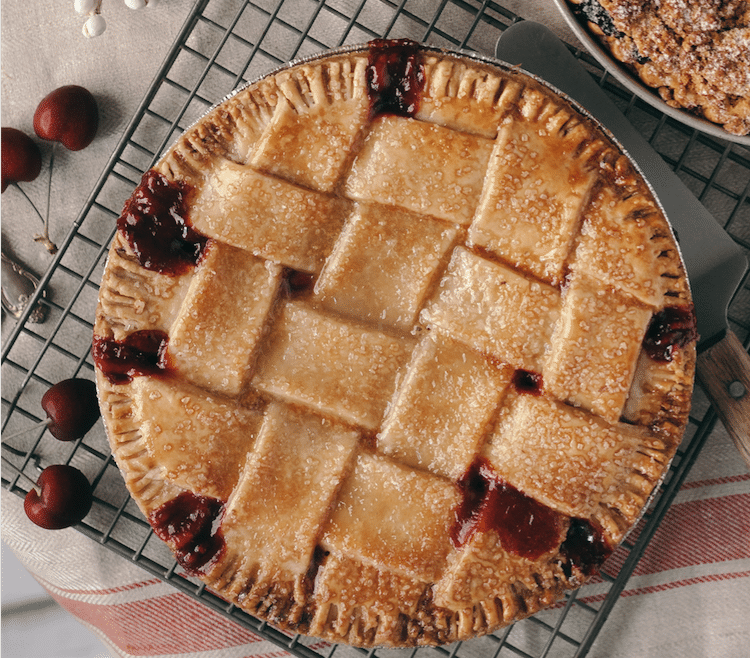 Relive your favorite summer picnic with this all-American classic. Whole, juicy cherries are mixed with brown butter, cinnamon and almond flavor in a buttery nine-inch pie crust. The pretty woven lattice top gives that iconic look that we'll never tire of!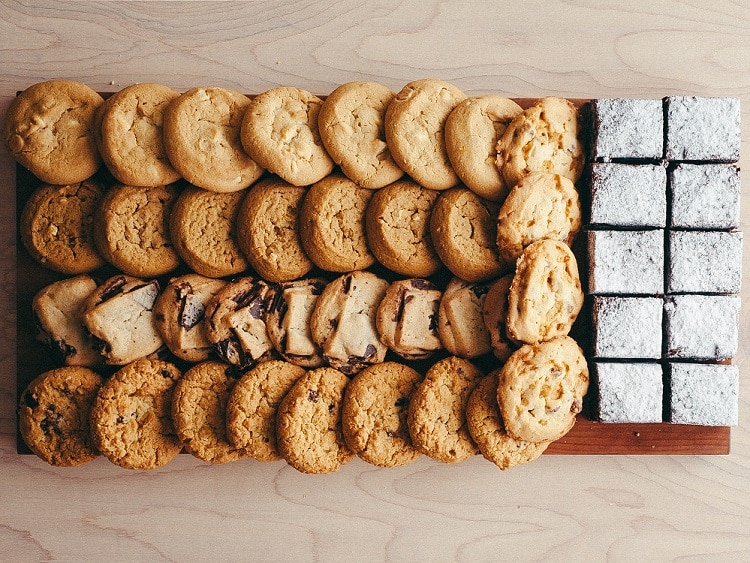 Sometimes, it's best to stick with the crowd-pleasers, especially if you're entertaining children. The Traditional Cookie and Brownie Tray from Carlino's combines everyone's favorite cookie varieties (chocolate chip, peanut butter, milk chocolate toffee chip, oatmeal raisin and white chocolate macadamia) with perfectly fudgy brownies and crunchy chocolate-covered pretzels.
With prices that rival any bakery, quality that can't be beat, and legendary customer service, Carlino's is the only place to go for a custom cake, party dessert or just a sweet treat to go with an afternoon cup of coffee or tea. Check out the Carlino's website or stop by to learn more!
Carlino's Market has two locations: 2616 E. County Line Rd. in Ardmore; phone: (610) 649-4046; and 128 W. Market St. in West Chester; phone: (610) 696-3788.