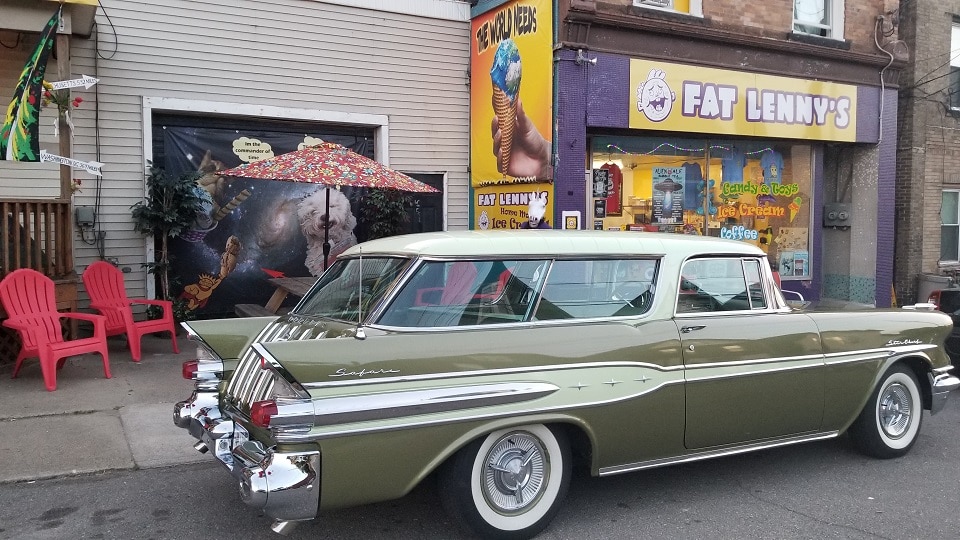 Just who is the "Lenny" behind the Erie, Pa.-based "punk rock" candy and toy shop, Fat Lenny's? Turns out, owner Scottie Freeman borrowed the moniker from a song by one of his favorite bands, Ween, who incidentally are from New Hope, Pa. People who are into Ween are usually, like, really into Ween, and Freeman is one of those people. In fact, just last month he temporarily closed down both of his businesses (he also owns a head shop next to Fat Lenny's) and took all of his employees to see the band play in Buffalo on a Sunday night. 
Plus, he just liked the name, "I thought it would be a good name to the concept, which is just stupid toys and stupid candy," he says. "Nothing in my shop is anything anybody needs — period — other than to make them smile."
Freeman has made a career out of fun. Originally from Oklahoma, he hightailed it to Austin, Texas as soon as he "learned to read a map," where he worked for a video game development company. Then, he moved to San Diego, California and co-ran an amusement park, where he operated all of the games and the arcade.
"It fit my personality," he muses.
Around 2010, Freeman met someone from Erie and made the choice to relocate to Pennsylvania to "give the domestication thing a shot."
"It was a large culture change," he admits. "Erie is a fabulous city that's been through tough times and I think it's got amazing potential … I think it's on the brink of a comeback, if you will, and it's got a lot to offer, it really does: There's a great amusement park, the beaches are nice, the people are pretty cool, winters suck but, hey, what are you gonna do?"
Pursuing his longtime dream of owning a candy and toy shop, Freeman opened Fat Lenny's on Peach Street in the summer of 2017. His biggest inspirations both came from Austin: an ice cream shop, Amy's Ice Cream, and a toy shop called Toy Joy.
"[It's] kind of a combination between those and a carnival," he notes.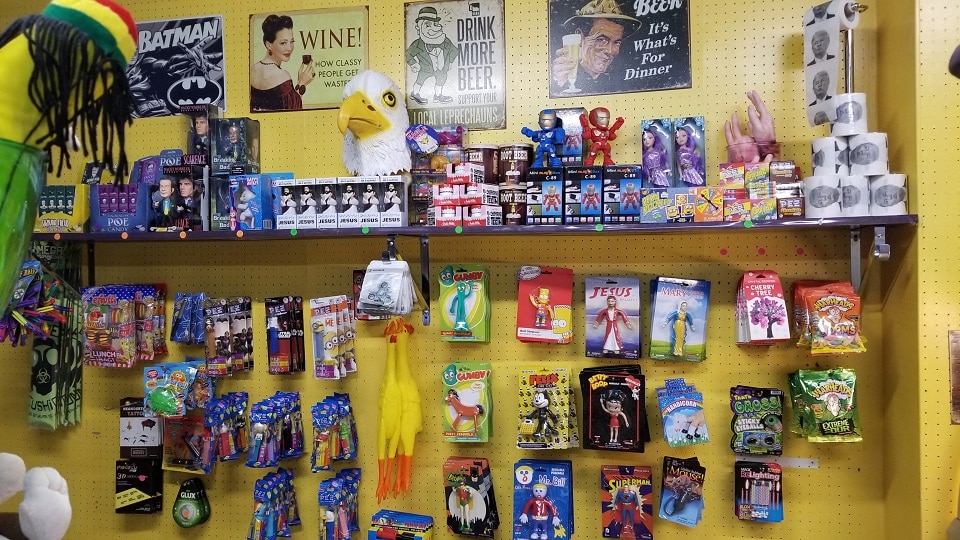 In addition to candy novelties and odd and silly toys (think: Pez dispensers, bacon-flavored toothpicks and inflatable unicorn horns for cats), he soon added bubble tea, shaved ice, and both scooped and rolled ice cream to the shop's offerings.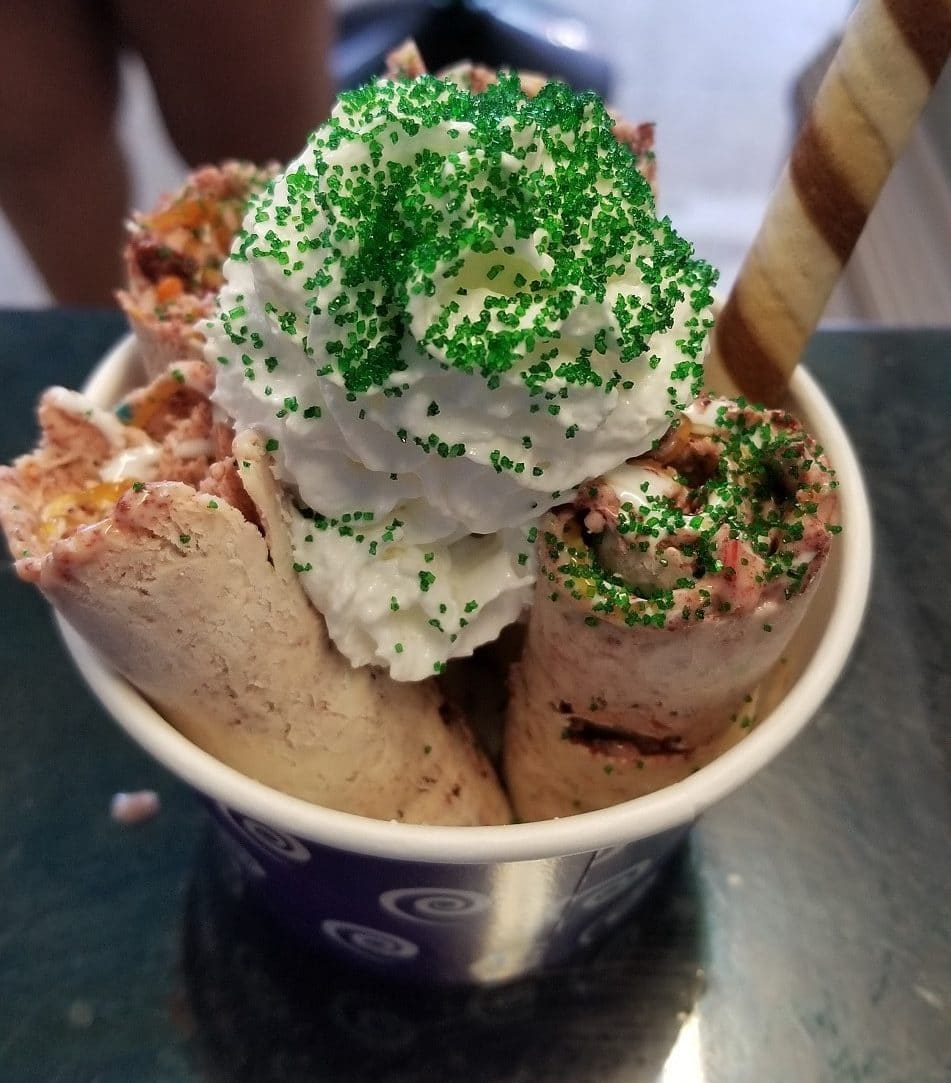 This fall, he's also going to add sandwiches to the menu. "I'd like to be able to keep my employees employed throughout the winter," he says. "That's how you build something, you keep adding things and see what works."
When asked how neighbors have responded to the punk rock ethos and aesthetic of Fat Lenny's, Freeman responds in the appropriately flippant and wry manner of someone who has a giant sign hung up the exterior of his shop that reads, "Save the Day the Fat Lenny Way."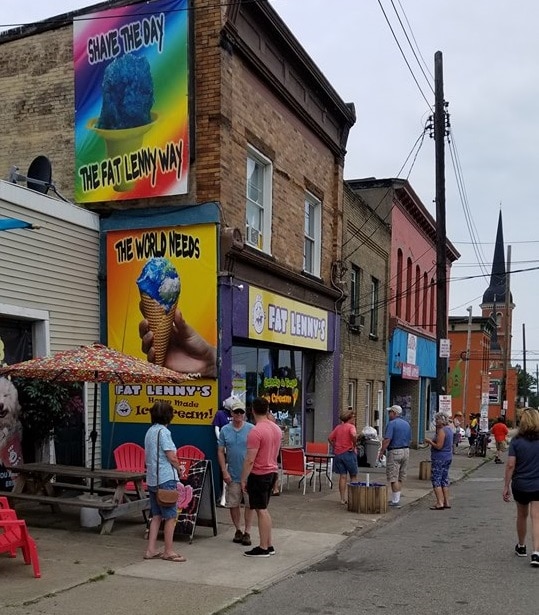 "I think people are very much into it … A lot of people say it reminds them of a California shop. Well, some people, it's a bit too much for them. The music's too loud, it's overwhelming, and I don't care. They want me to care and I don't care — if they can't handle the Butthole Surfers on the radio, I can't help them."
Find Fat Lenny's at 2408 Peach St. in Erie; phone: (814) 363-9166.