PA Eats recently announced the plans for a massive, multi-purpose private club, Fitler Club, coming to 2400 Market Street in Center City Philadelphia in early 2019. Right on the Schuylkill riverfront, the 75,000-square-foot club will be a hyper-modern all-in-one kind of space, geared toward wellness, business and leisure.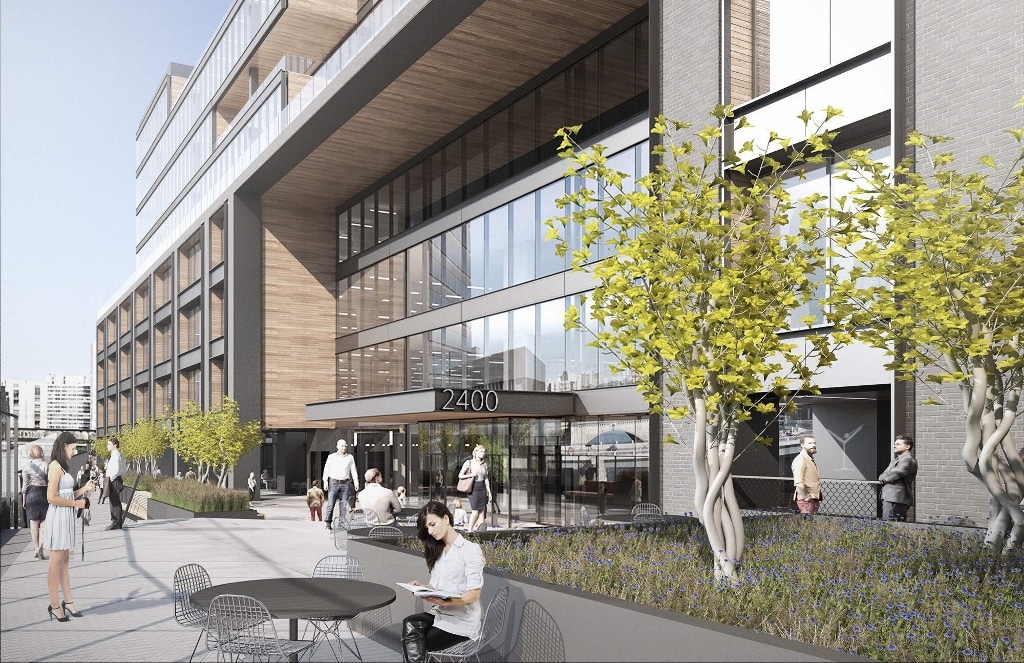 Though there are numerous impressive elements to Fitler Club, like five-star hotel accommodations, co-working spaces and private office suites, a super high-end fitness center, and a giant event space, what caught our eye was that Top Chef winner and local restaurateur Kevin Sbraga was going to helm food operations for the Club, which is no small feat. There will be four separate dining spaces within Fitler Club, plus tons of event catering. We're excited to see what this talented chef will bring to the table. We've been fans of Sbraga since first seeing him on season 7 of our favorite cooking competition show, and following along with the ups and downs of his first chapter of building a small empire in Philadelphia — the young chef opened five restaurants in five years, all of which eventually closed.
So, this new opportunity seems like a huge one for Sbraga, one that represents renewal and a very high-profile second act. We were curious to know more about what to expect from the dining options at Fitler Club, and what Chef Sbraga has on his mind as the year to opening starts ticking down.
We sat down with Chef Sbraga to chat about what's next:
PA Eats: What can you tell us about the menu you're creating for Fitler Club?
Chef Kevin Sbraga: There will be four opportunities to dine there: The first is the restaurant that will provide breakfast, lunch and dinner. It will be family friendly, but also great for a power lunch or romantic dinner. The second space is more of a casual space to relax and have a good time, with a focus on comfort food. The third will be the event space, where we'll host weddings, bat and bar mitzvahs, charity events, meetings and so on. And the last is The Trophy Room, a big game room with a bowling alley, pool table, chess and darts, and that's a more fun experience, with snacks and finger foods.

I believe they'll all have different names, identities, different vibes and feels. It's a blank canvas, and so now we get to create that. We're still a year away, but these are the conversations we're having: If I'm in the dining room what do I want to eat? If my daughter is having a wedding, what kind of experience do I want her to have? The goal is to create different experiences for the guests that really stand out and that are unique to anywhere else.
PA Eats: The space seems to combine the old-fashioned concept of a country club with a very modern urban concept of a community hub … What makes that idea appealing to you?
Chef Sbraga: In his process of developing this, David Gutstadt [the visionary behind the opening of Fitler Club] has created something new by looking to the past. An urban country club, a place that's all encompassing, a place to work, work out, dine, relax, entertain … the idea of that is something that's gonna be fun and new for the city. When he first began explaining and showing it to me, it was something I hadn't seen before, and I'm still trying to wrap my head around it. It's so unique. His passion, his vision, his attention to detail, are all things I'm attracted to. He's a pioneer, and when I got to see that, it was something I wanted to be a part of.
PA Eats: Will it be a big change from what you've done at your restaurants?
Chef Sbraga: Well, my career actually started in hotels, so there's definitely that component of this that feels familiar, and then there's the restaurant component, and that feels familiar. All this is happening under one roof, so I won't have to leave the building to work. The exciting thing is I get to create these experiences that are so different. The most exciting part for me is the opportunity to work with the team, to work with Jeff Benjamin [co-founder of Vetri Family restaurants] and with David to create all of this.
PA Eats: Have you had to rearrange your menu planning to attend to cleaner eating? A fitness club seems like a long way from The Fat Ham!
Chef Sbraga: A lot of times, 'spa food' or 'healthy food' sounds boring or unexciting. My approach is three prong: First, what ingredients are the highest quality? The second is: When can I substitute an ingredient? For instance, can I get a leaner — but still delicious — cut of meat, instead of brisket? And then, there's technique — a steamed piece of halibut is way more delicious than sautéed halibut, but how often do you see that? My approach is a more subtle approach, so that honestly, the guest might not even know [that the food is healthy].

But, we're not going to beat people over the head with it. There's also going to be a great burger and there's definitely going to be fried chicken somewhere in the building. We're trying to create something for our members and their guests that's well-rounded. If I want a whole wheat pizza I can have that. Or, if I want an organic grain bowl, or a burger, I can have that. Something all encompassing yet simple enough.
PA Eats: Are there specific menu items, or features of the dining facilities in Fitler Club that you're most excited about?
Chef Sbraga: Honestly, the whole thing, the opportunity to open four concepts at one time. As exciting as it is, it's also a little scary. As hard as it is to open one restaurant, four is even trickier. But it's an opportunity to be creative all in one space; it's not like opening a restaurant and then in six or seven months trying to open another new concept.

The goal is finding great people to work with, people to man the restaurants, the catering and the entire project. Really, the whole idea of the project is what's exciting to me.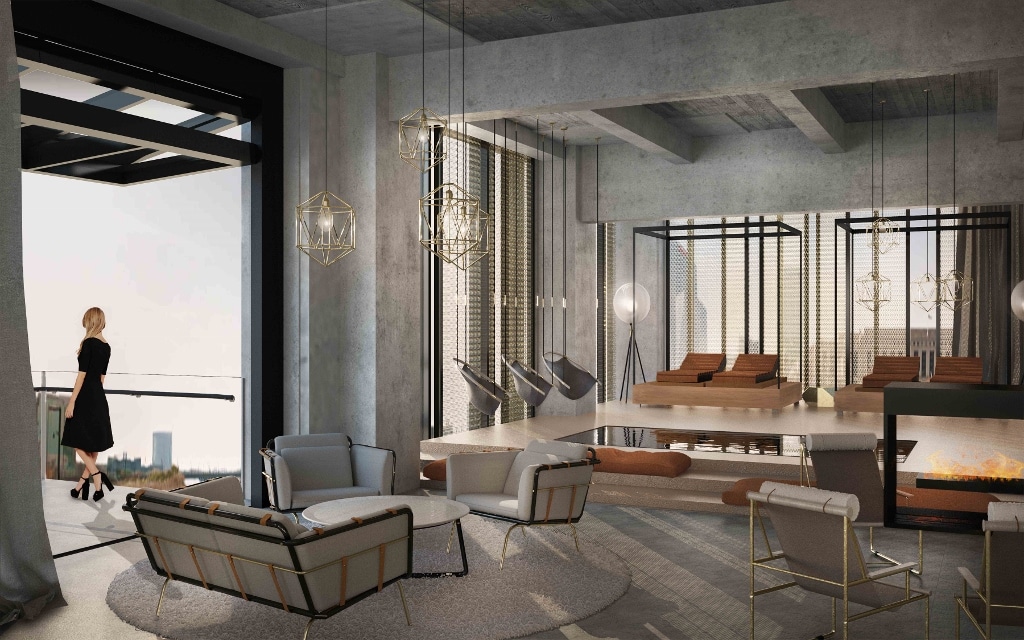 Many thanks to Chef Sbraga for taking the time to talk with us! Keep an eye on PA Eats for more info about Fitler Club's facilities and menus as its early 2019 opening date draws nearer.
Fitler Club will be located at 2400 Market St. in Philadelphia.