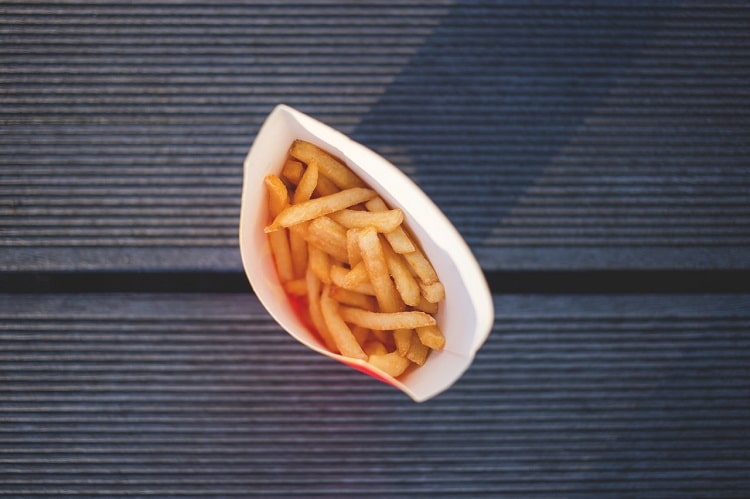 One of the biggest challenges to managing food sensitivities or following a vegan lifestyle is giving up the comforting restaurant foods you love. I'm both gluten-sensitive and lactose intolerant, and pizza and cheeseburgers are the foods I miss the most. Fortunately, restaurants are starting to recognize the growing market for alternatives, so the list of places where you can find substitutions—not just passable, but actually delicious in their own right—is growing all the time.
Here are some places in the Philly 'burbs where you can get some of your favorite foods if you are looking for gluten-free and/or dairy-free options.
Burger and Fries
Grand Lux Café in the King of Prussia Mall has a dedicated gluten-free fryer, so you can get fries without risking gluten exposure. This is huge! Some restaurants consider their fries gluten-free, because technically they are, but depending on your level of sensitivity, you could have a reaction to the residue from the breaded items that are normally also cooked in the same oil. I'm looking at you, onion rings.
Grand Lux Café also serves gluten-free hamburger buns. On my last visit, when the burger came out, I was delighted to see that it looked like a regular order. The bun was tasty, and held together better than most gluten-free products. There are no cheese alternatives yet, but I was so busy eating my fries, I barely missed it. 160 N. Gulph Rd., King Of Prussia; (610) 768-1620
Cheeseburgers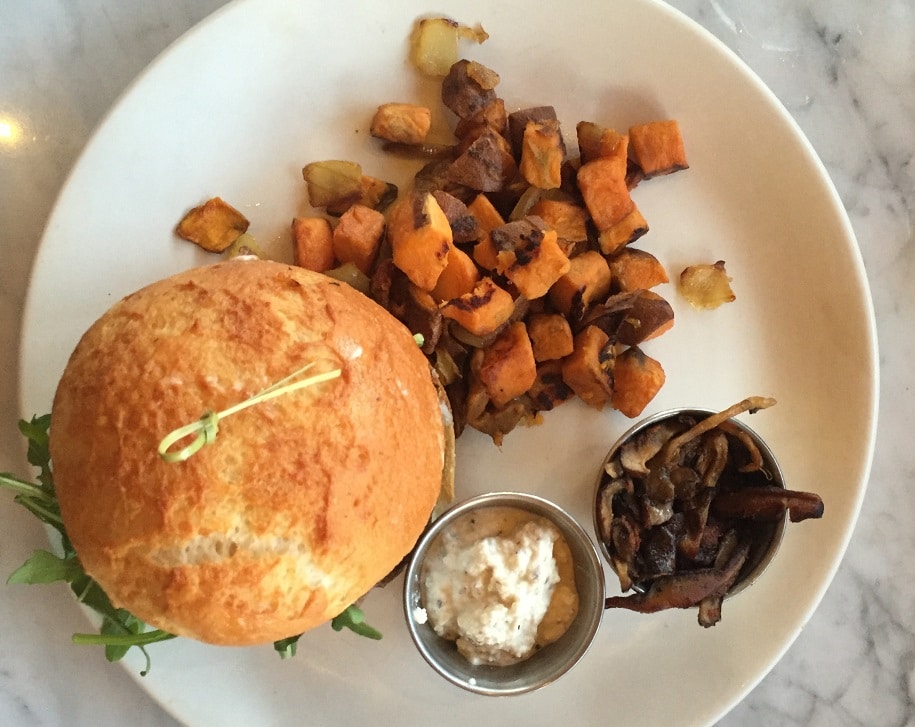 True Food Kitchen, which opened recently in King of Prussia, was able to accommodate my wish for a cheeseburger! Dr. Weil helped develop True Food's menu, so it serves foods that follow the anti-inflammatory diet—these are foods less likely to produce an immune response in the body. Its menu clearly indicates which items are vegan, vegetarian and gluten-free.
It does offer one variety of a vegan and gluten-free quinoa burger, but my server graciously let me order a grass-fed beef burger and substitute the gluten-free bun. I got extra creative and asked for some of the vegan ricotta cheese that's normally served with one of the pasta entrees. It was an unusual—but delicious—combination! 239 Mall Blvd., King of Prussia; (484) 751-1954
Pizza
In Paoli, SkinnyPizza offers traditional pizza, as well as gluten- and dairy-free options for the crust, sauce and cheeses. I ordered a gluten-free crust, pomodoro and fresh basil sauce with vegan mozzarella cheese (vegan cheddar cheese is also an option), with pepperoni and Italian sausage. The cheeses are also gluten- and soy-free!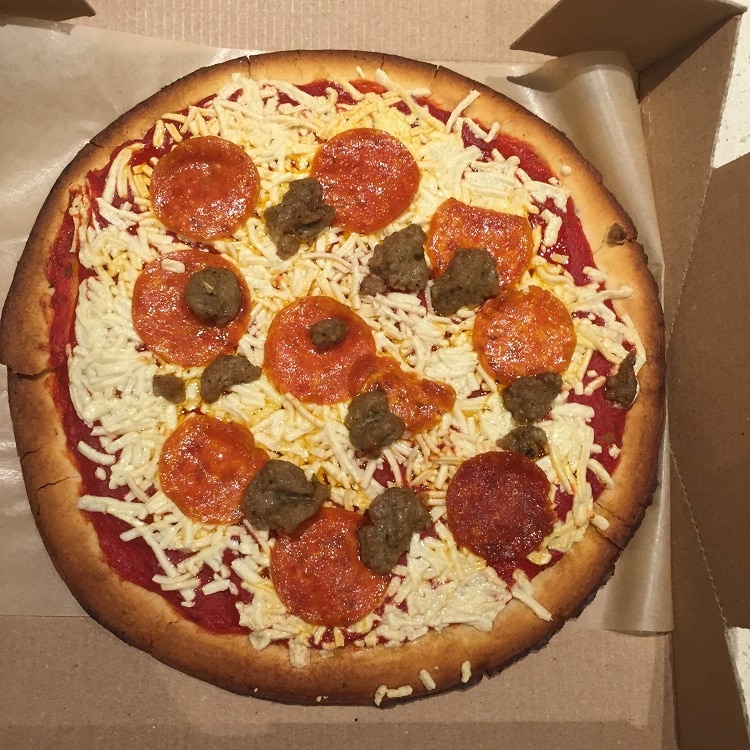 I thought the crust had a nice texture and flavor, the sauce was delicious and the cheese was just okay. That's one of the reasons I opt for traditional toppings—to offset the cheese, which isn't quite as good as the real thing. The menu didn't seem to offer as many toppings as a traditional pizza joint, but I was willing to overlook that in light of the fact that I could enjoy a piping hot pizza that met my dietary restrictions! 35 W. Lancaster Ave., Paoli; (610) 644-8500
Phoenixville favorite Franco Ristorante also offers gluten-free and dairy-free pizza options. The 10" crust looks premade (which is common with gluten-free), but that's less of a big deal when it's topped with Franco's tasty red sauce and vegan mozzarella cheese. A generous amount of pepperoni also helped make it a great experience! It's wonderful to see a restaurant that's been around since 1988 evolve with the times to offer new dishes to its customers. 226 Bridge St., Phoenixville; 610-933-0880
Hoagies
Once I got my burger and pizza fixes under control, there was one more delicacy I was still craving: a classic hoagie! To my delight, Jersey Mike's offers a gluten-free roll. The folks working the counter were happy to accommodate my dietary restrictions, and I ordered the roast beef, hold the provolone. By the time they finished building my sandwich with the hot pepper spread, lettuce, tomato, oil and vinegar, I almost forgot this was a special order. And the best part? It tasted just like the hoagies I used to enjoy before I made my gluten-free switch! Jersey Mike's also has locations in West Chester, Phoenixville, Radnor, Blue Bell and Philadelphia. 1731 Wilmington Pike, Glen Mills; (484) 303-4990
My search continues, so as I discover other restaurants, I'll be sure to report back. What are some of your favorite foods that you're missing by living the gluten-free and/or vegan life? Please share any other restaurants that offer the foods you've been craving!
True Food Kitchen & Skinny Pizza photos:

Diane Cooney

Fries photo:

Pexels