As summer begins to peek its head out from behind the clouds, it's time to start planning how you'll spend your days in the sun. Whether you're looking for a day trip for the whole family, a romantic day with someone special, or a day to yourself to relax and take in nature, a trip to Hope Hill Lavender Farm should be first on your summer must-do list.
Located in Pottsville, Hope Hill is a lovely short drive from Harrisburg, Lancaster or Philly, and it offers fun for all ages.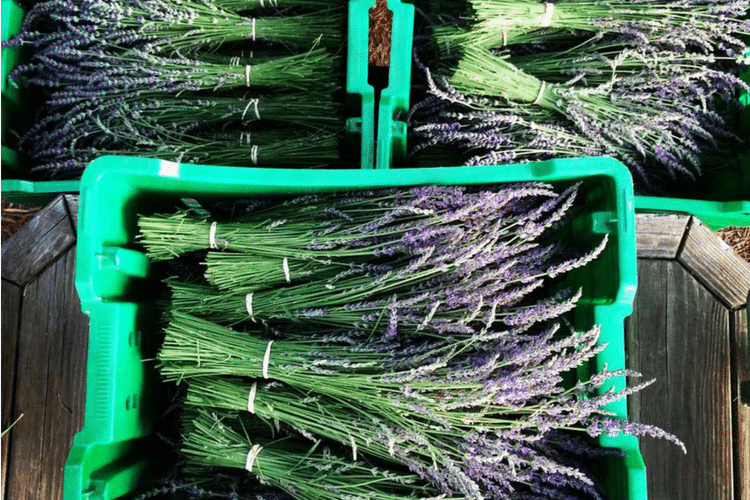 When Troy and Wendy Jochems purchased a Christmas tree farm in 2004, their mission was to find a home for themselves and their two rescue horses. In 2010, they decided to put their own mark on the land, and find something different to grow than Christmas trees, which require many chemicals involved in cultivating them. They combined Wendy's love of gardening and lavender with Troy's passion for farming and growing organically sustainable goods, and Hope Hill Lavender Farm was born.
Once Troy and Wendy started planting lavender, they realized the soil and climate were truly ideal. So they kept planting, and now, just a few years later, they have 11 varieties of lavender on their land.
Hope Hill is open to the public starting in April and running through December. And, while the farm is always a beautiful sight to be seen, lavender, like most flowers, has a peak bloom time. To see the best of the blooms, Troy recommends visiting the farm in June and July to see the lavender in all of its glory. Also, as the peak season wraps up in September, the farm has a beautiful view of forest land right behind the property where you can see all of the seasonal colors changing.


We recommend taking a tour from Wendy when you first arrive on the farm — just $5 on Saturdays. The tour begins with a overview of the farm and a behind-the-scenes look at daily operations. You'll enjoy on a walking tour of the farm, stopping first at the test garden, where you can see all 11 varieties of lavender in one spot. At this point, Wendy will introduce, explain and compare the varieties. From there, you'll then walk throughout the farm, checking in on each lavender variety, one by one.
The lavender isn't just for looks, as Wendy and Troy use all of the blooms in products they create. In the summer, you'll find them on the front porch of the farm house distilling lavender for essential oils, used in products like lotions, creams and soaps. All of these items are available in their farm store, as well as online. At the end of the season, they harvest lavender for dry bouquets and culinary lavender, which is sold at Kimberton Whole Foods.
At Hope Hill Lavender Farm, you'll also be able to get up close and personal with horses, miniature donkeys, chickens, and even some wildlife from the forest. Troy and Wendy have also seen a few fox pups on the farm recently.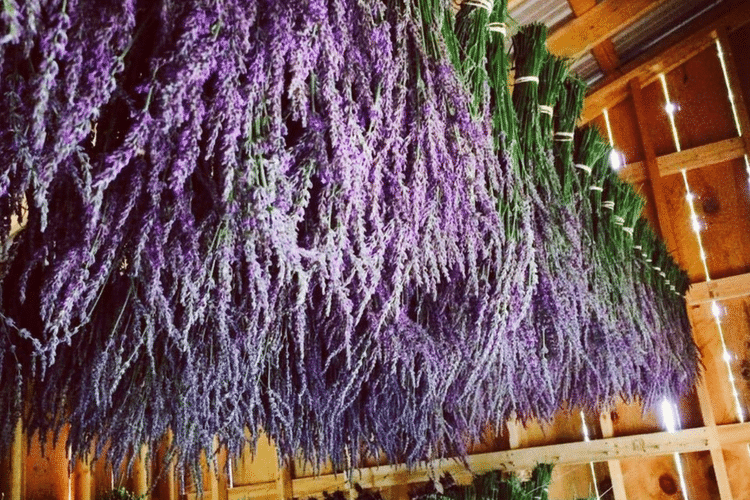 Once you get your fill of farm life and work up an appetite, it's time for our favorite part of any day trip: the eats. And when we caught wind of what WHEEL Restaurant was all about, we knew we had to go there.
WHEEL is Pottsville's gourmet grilled cheese restaurant just north of Hope Hill, serving made-to-order, custom and classic sandwiches. If you can dream it, WHEEL can make it. Just pick the bread, cheese, protein, toppings and dipping sauce and you're well on your way to flavor town! Or, try one of its specialty grilled cheese sandwiches like the chicken and waffle, jalapeño popper, shrimp po'boy or Cajun chicken. There are also plenty of sides to choose from, like hand-cut fries, homemade potato salad, grilled zucchini and more.
If all this day-tripping is making you thirsty, you'll be glad to know that D.G. Yuengling & Son Brewery is WHEEL's neighbor! There, you can enjoy plenty of Yuengling favorites and other craft beer selections from across the U.S. Add in some acoustic music and a friendly, fun, family atmosphere for the perfect post-farm meal.
Before you plan your trip to Hope Hill Lavender Farm, make sure you check the farm's calendar, as it is not open every day of the week:
May: Every Saturday
June: Every Saturday and Sunday
July: Every Wednesday, Friday, Saturday and Sunday
August: Every Saturday and Sunday
Over the summer, Troy and Wendy even host "pop-up" evening hours, when the light is best, just before sunset. This event is perfect for amateur photographers and those looking to soak in as much beauty as possible on the farm. If you're up for a spur-of-the-moment trip to the lavender farm, make sure you sign up to be a part of the Hope Hill email list and follow the farm on Instagram and Facebook for announcements!
You can find Hope Hill Lavender Farm at 2375 Panther Valley Rd. in Pottsville; phone: (570) 617-0851.
Find WHEEL Restaurant at 201 W. Market St. in Pottsville; phone: (570) 622-2700.
Find D.G. Yuengling & Son Brewery at 420 Mahantongo St. in Pottsville; (570) 628-4890.
Photos:

Hope Hill Lavender Farm