Thanks to the abundance of dairy farms and culinary artisans in the region, York County has no shortage of places to find delicious ice cream. From traditional, homespun flavors to modern, inventive creations, no matter what kind of ice cream treat you're after, you're sure to find it here.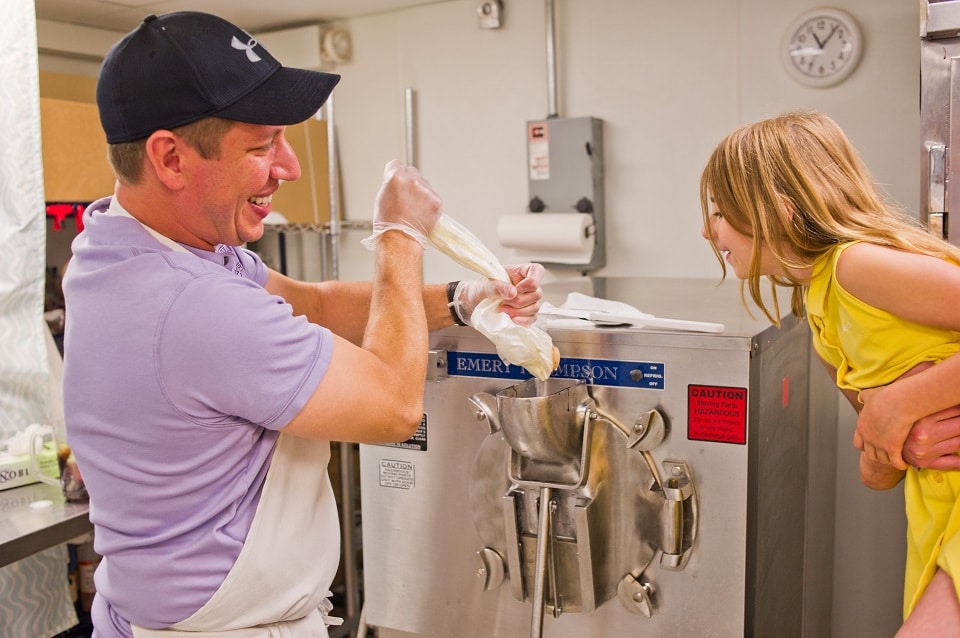 Ready for a scoop … or three? We've rounded up some of our favorite spots for incredible ice cream in York County, from mom-and-pop shops to upscale restaurants, here's where you can find our favorite frozen treats:
Delightful Dairies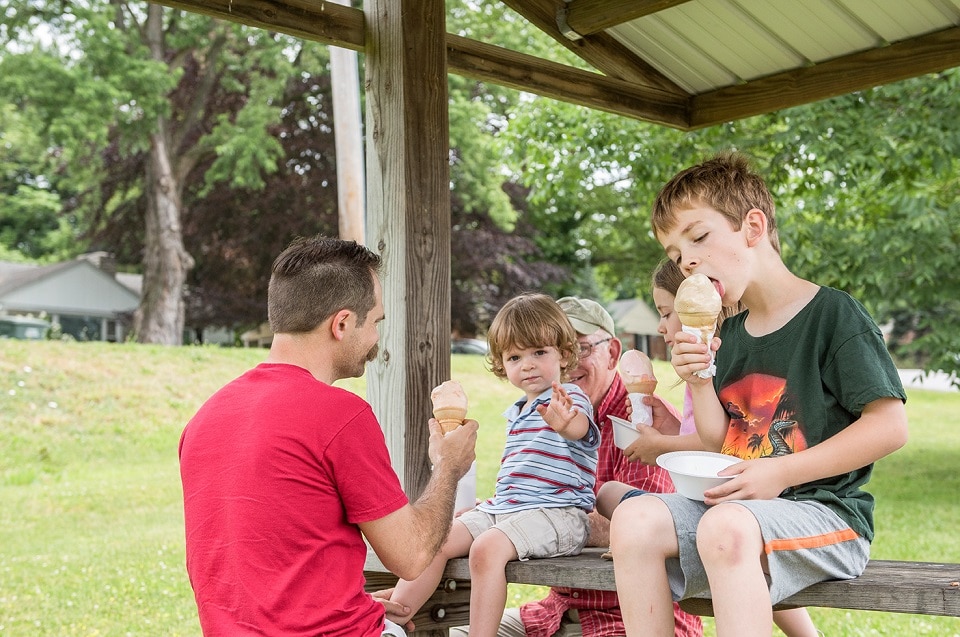 This family-owned dairy farm bottles its own hormone-free milk and also makes delicious ice cream with it! The charming on-site ice cream stand offers 30 flavors of homemade ice cream, including the flavor of the month — August's is Moo-tella Crunch, a blend of Nutella-flavored ice cream and chocolate hazelnut bark pieces. To celebrate peach season, Perrydell is also currently scooping peach ice cream, milkshakes, sundaes and peach shortcake sundaes. If you can't pick just one flavor of ice cream, try the Perrydell Ice Cream Sampler, with four, 1-ounce scoops to enjoy. Chocolate-dipped cones, ice cream tacos and other novelties round out the menu, and gluten-, sugar- and dairy-free options are always available.
Stop by for a self-guided tour to watch the cows being milked, the calves being fed, and the milk being bottled. After taking in the farm experience, top off your visit with a scoop of your favorite flavor and discover why Perrydell Farm earned itself an official spot on the The Pennsylvania Ice Cream Trail. 90 Indian Rock Dam Rd., York; (717) 741-3485.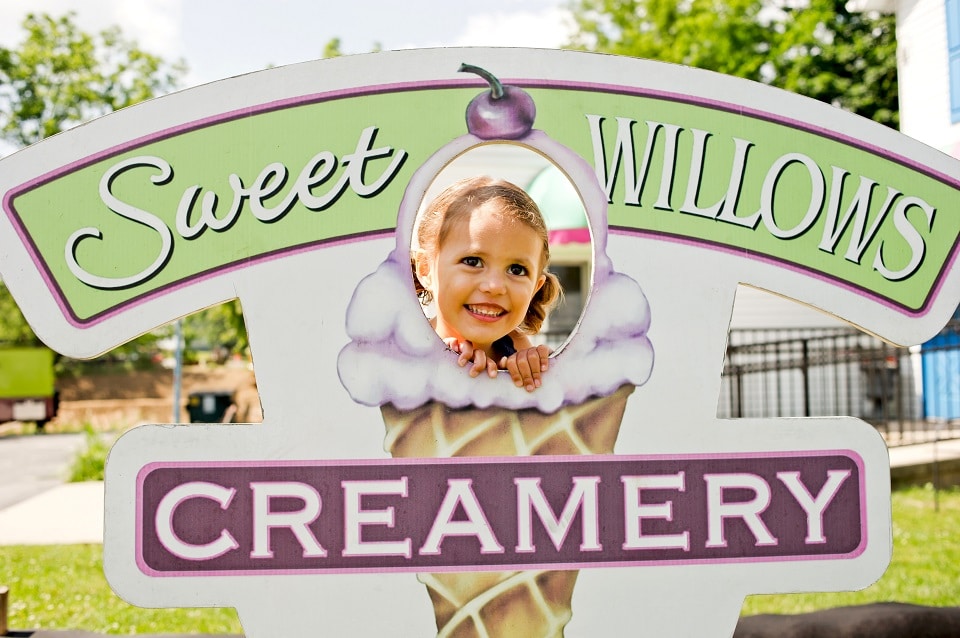 Tucked into a cheery, colorful building off East Prospect Road, Sweet Willows Creamery offers a bevy of artisan ice cream, with dozens of different flavors to choose from. Owner Brent Lebouitz honed his skills at the Penn State Creamery's short course, and he churns out fan favorites, like Chocolate Lover's Peanut Butter, Wild Maine Blueberry and Indonesian Sumatra. Ever-changing limited-edition flavors, like Teaberry, Vanilla Nutella Brownie Pizzelle and Fluffernutter Toffee Crunch, mean there's something new and exciting to try every time you stop in. Vegan sorbets in rotating fruit flavors, such as lemon, cherry, watermelon, strawberry and mango, are a great option for those avoiding dairy. And frozen yogurt, in Midnight Cappuccino Crunch and Tahitian Vanilla Grapenut varieties, are a lighter option that still feels special. Cones, sundaes, ice cream cakes and other treats are also on offer.
Tours are available, Tuesday through Friday, for groups of 10 or more (must reserve in advance) for $5 per person. You and your friends and family can watch as the ice cream is made and you can get a dish of freshly made ice cream directly from the machine! Sweet Willows also has an ice cream truck which is available for corporate events, weddings and private parties. 2812 E. Prospect Rd., York; (717) 718-9219.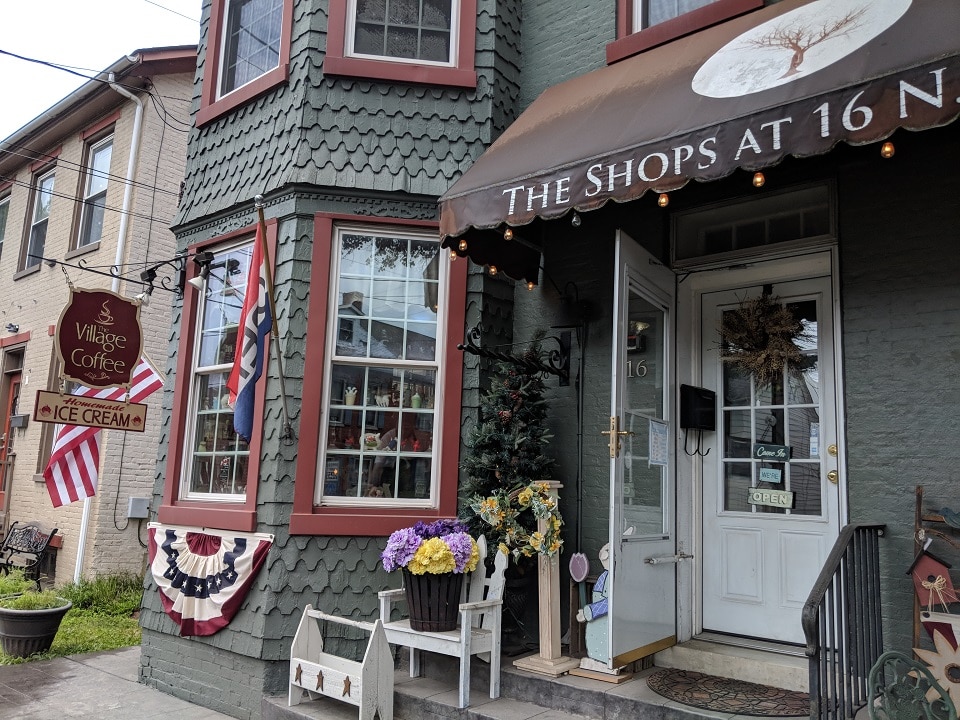 Step into this charming 19th century townhouse for homemade ice cream, coffee, tea, antiques and gifts! The Village Coffee & Cream has plenty of freshly-churned flavors to explore: all of the classics are there, alongside gourmet combos like honey lavender, local peach (with fruit from nearby Uglie Acres farm) and pineapple prickly pear. Coconut-based vegan options are also available.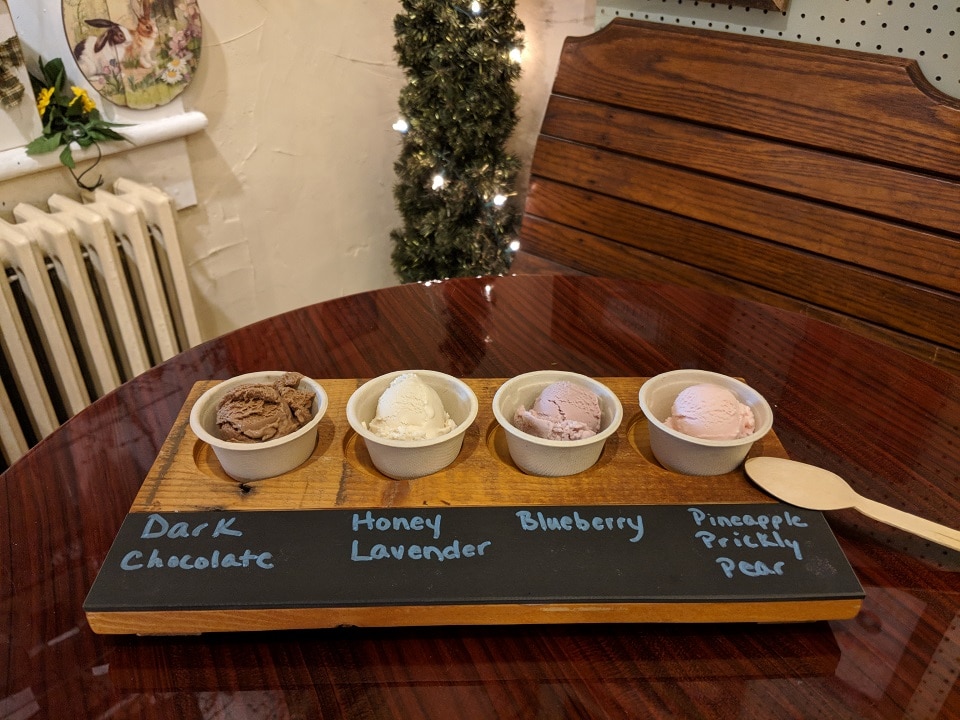 If you're in the mood for something extra, try a sundae in a homemade chocolate or vanilla waffle bowl or a scoop of your favorite ice cream in cold brew or hot coffee for a coffee float! The milkshakes are also out of this world.
Summer hours are Mondays and Thursdays, 8 a.m.–5 p.m., Fridays and Saturdays, 8 a.m.–9 p.m. and Sundays, 8 a.m.–8 p.m. Note that The Village Coffee & Cream is closed on Tuesdays and Wednesdays. 16 N. Main St., Shrewsbury; (717) 235-8210.
Fabulous Fine Dining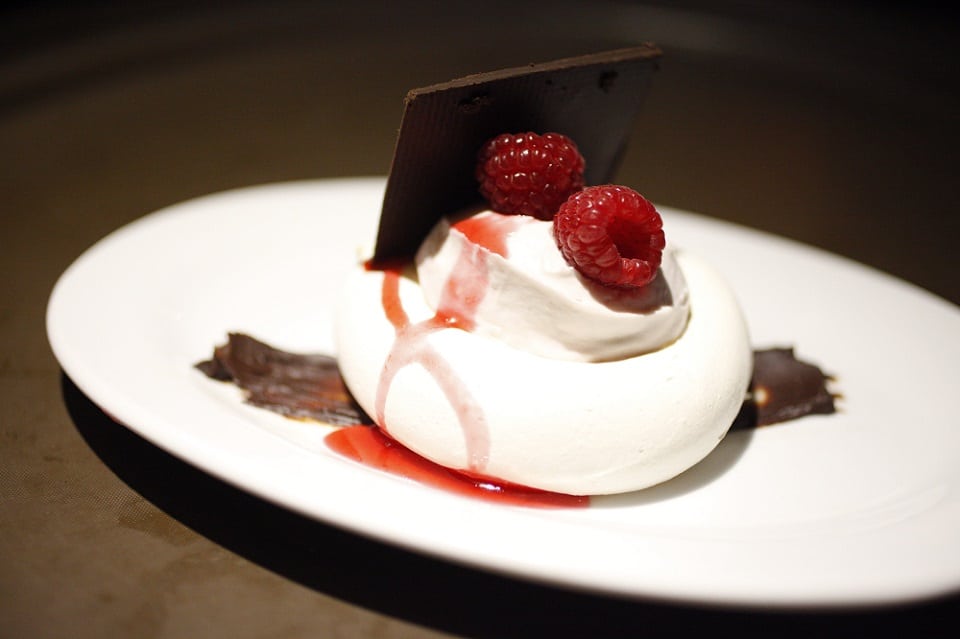 A favorite for elevated, farm-fresh comfort food, John Wright Restaurant's dessert menu features, among other delicious treats, house-made ice creams which are all crafted by its pastry chef, using dairy from Penn View Farm in Perkasie. Alongside the standard flavors, like chocolate, vanilla and chocolate peanut butter, are multiple seasonally specific flavors, too, like strawberry, fresh mint chocolate chip ice cream and bacon bourbon. Order up a dish to complete a perfect meal. 234 N. Front St., Wrightsville, (717) 252-0416.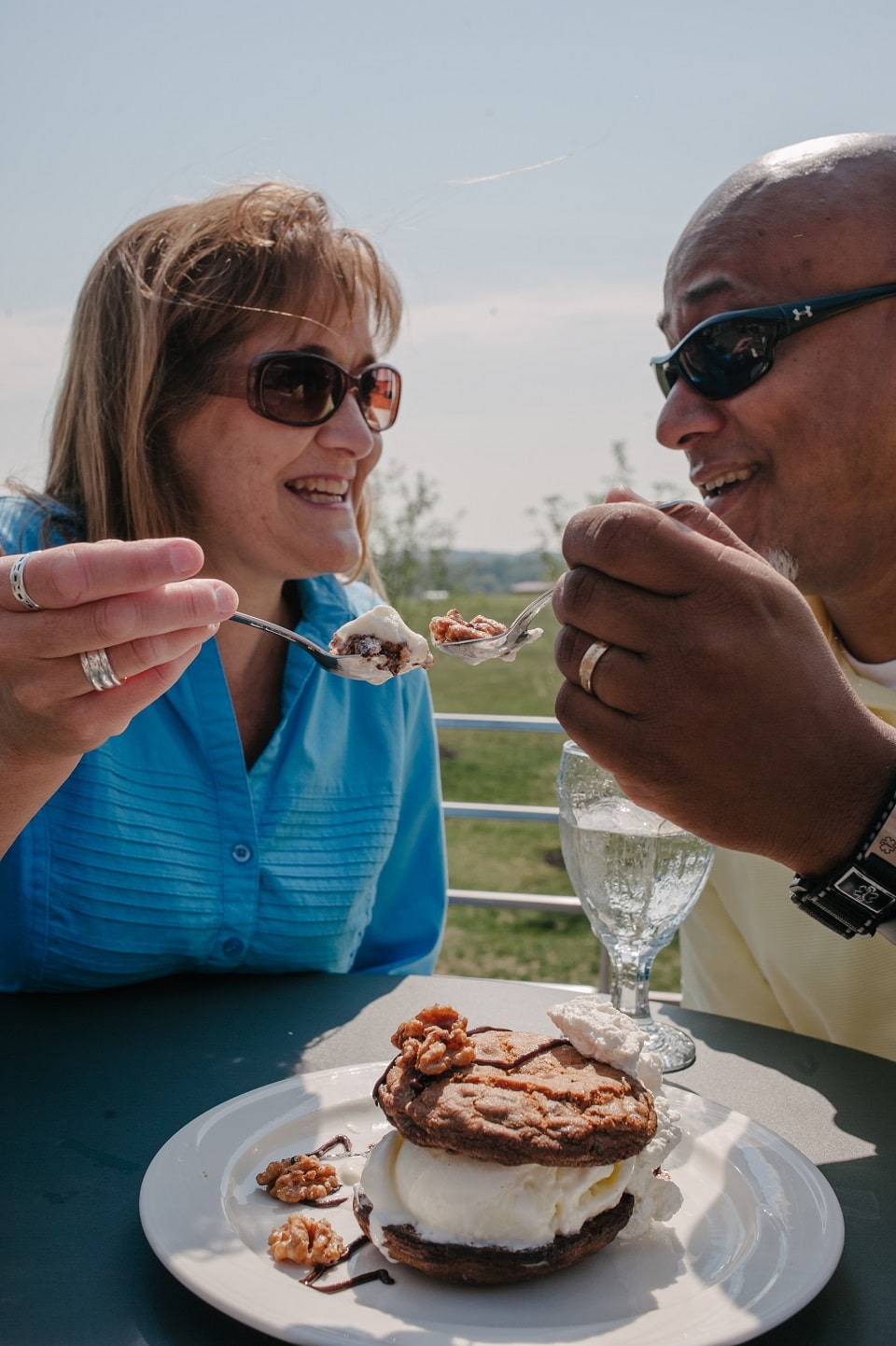 Known for its brewing and cider making programs and incredible on-site restaurant, Wyndridge Farm's "crafty" cuisine has been a staple of York's fine-dining scene for quite a while. What is the perfect way to top off a meal of brick oven pizza, gourmet burgers and elegant entrees? Why, a beer or cider float, of course! May we suggest a Crafty Apricot Cider with a scoop of vanilla? For the kids, try it with one of Wyndridge's homemade craft sodas. Ask your server for one of these secret "off-menu" desserts and prepare to be wowed! Delectable ice cream sandwiches are also frequently on the menu. 885 S. Pleasant Ave., Dallastown; (717) 244-9900.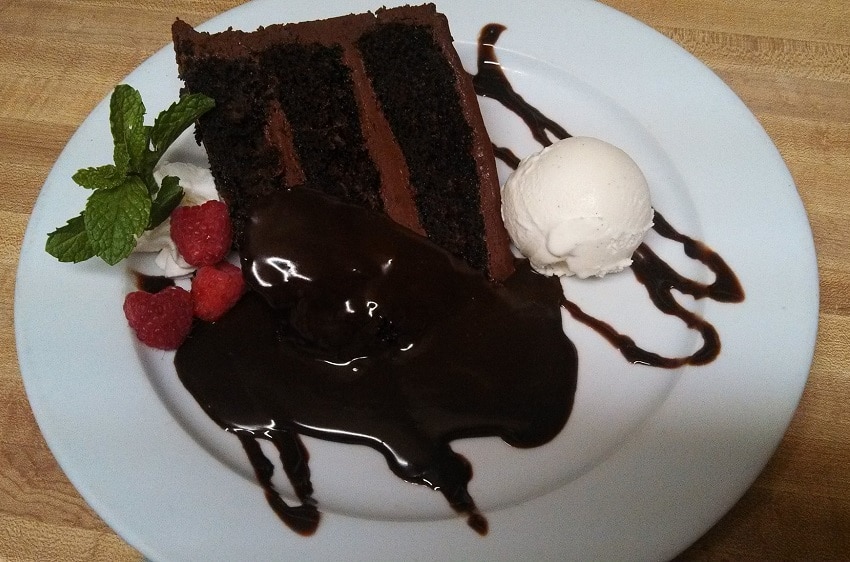 Another mainstay of the local restaurant community, York Blue Moon extends the creativity from its lunch and dinner menus to its dessert selection, including plenty of ice cream! All of the flavors, which change each week, are sourced locally from Beck's Ice Cream Shop. Order by the scoop or two, and go wild with toppings, like chocolate ganache and raspberry Chambord sauce. Or add your preferred flavor to make any of York Blue Moon's dessert dishes a la mode! A creamy scoop atop the sticky black molasses cakes with roasted peaches or the chocolate empanadas with chocolate fudge sauce, fresh berries and whipped cream, sounds divine. 361 W. Market St., York; (717) 854-6664.
Keep it Casual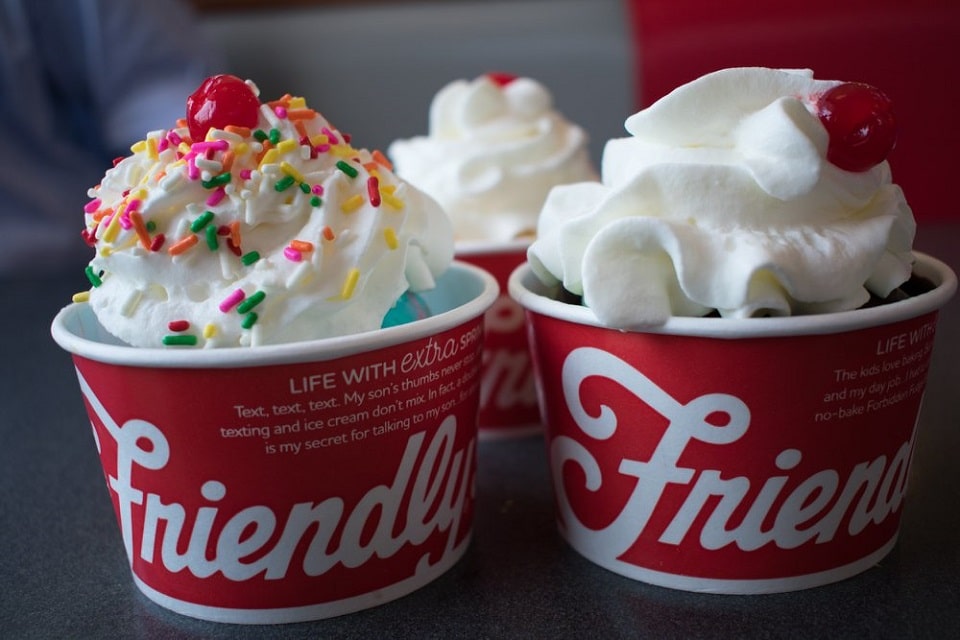 There's a reason why Friendly's has been an ice cream staple for so many years — it knows it way around all sorts of ice cream novelties, from the beloved Cone Head sundae, to the whipped and blended Friend-z shakes, to the epic Crowd Pleaser sundae with six scoops and a ton of toppings. Perfect for post-sports-game gatherings and birthday parties, this reliable standby is always there when you're in the mood for a scrumptious scoop or sundae. 423 Loucks Rd., York; (717) 843-2381.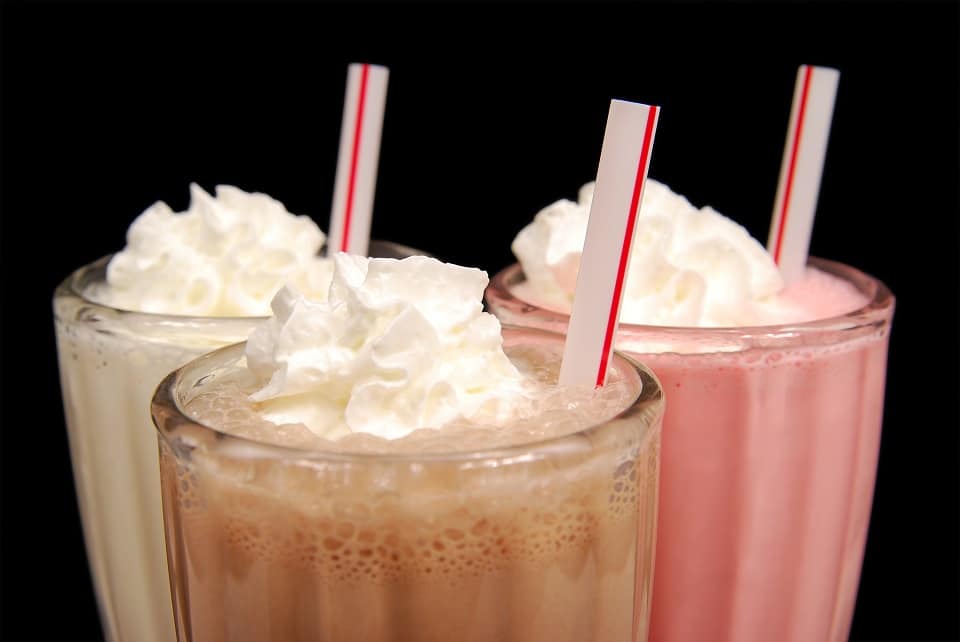 What's better than a diner milkshake (especially with an order of fries)? Head to Lyndon Diner for an old-school vibe, starting with its chrome and neon vintage exterior to the comfy booths inside. Order off the dessert menu for scoops and milkshakes made with classic flavors topped with whipped cream — we're partial to a Black & White — or treat yourself to a decadent Nutty Brownie or Chips Ahoy Sundae. Lyndon Diner offers discounts to active military members (20% off your bill), non-active veterans (10% off) and police officers (50% off). Students from York College receive 20% off, and Flex Cards can be used for payment. 1353 Kenneth Rd., York; (717) 699-5523.
In town for the weekend? Be sure to take advantage of packages and special offers at one of York County's many hotels or bed & breakfasts. Stop by one of the Visitor Information Centers or call 1-888-858-YORK.
Stay informed of all the latest happenings year-round and visit York County, Pa. on Facebook and Twitter, or download the convenient Travel Guide here. Sign up for the Explore York Getaway Guide e-newsletter and the current calendar of events to stay connected.
Milkshake photo:

Bigstock

All other photos:

York County CVB