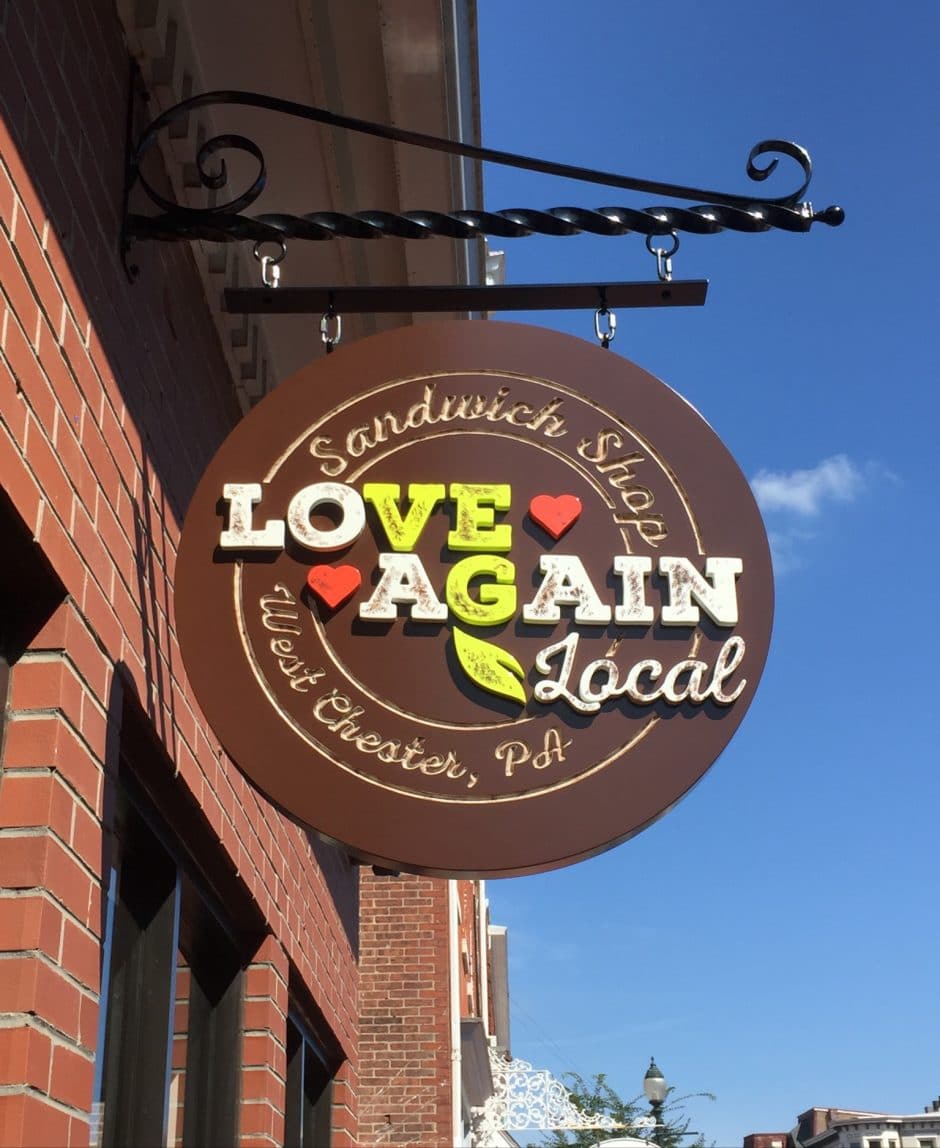 Hungry vegans are traveling to West Chester in droves to grab the amazingly delicious sandwiches, hoagies and paninis at the new hotspot Love Again Local. This cozy and quaint sandwich shop is redefining the basics of vegan comfort food by offering thick and juicy sandwiches made with fresh, creative ingredients.
Elena Mascherino, founder and chef at Love Again Local, rose to regional culinary fame with her Love Chunk Cookies. The cookies are a featured dessert at the sandwich shop, but are also available at many restaurants and health food stores throughout the Delaware Valley. The cookies are packed with chunks of vegan chocolate and amazing flavors, and according to Mascherino, are "made with love."


Under Mascherino's guidance, sandwiches are the mainstay of this corner eatery. The menu reflects modern vegan flavors using "cold cuts" from Minnesota's The Herbivorous Butcher. From corned beef and traditional Italian subs to the My Favorite Cuban (a spin on the traditional Cuban favorite of grilled ham, cheese and mustard), the contemporary menu does not disappoint. Flavors are authentic and parallel to their omnivorous counterparts.
Guests can choose from sandwich suggestions on the menu or get creative and build their own. Because the vegan cold cuts are wheat-based, Mascherino does offer gluten-free vegan sandwich options using fresh vegetables and toppings. The chickpea "tuna" is deliciously crafted and tastes like the real thing. Try the amazing pistachio topping with a mound of veggies on one of the gluten-free specials. Been craving a grilled cheese since giving up dairy? Love Again Local has got you covered with a 100% plant-based grilled cheese panini on white or multigrain with herbed feta, cheddar, tomato and mayo (ham is optional!).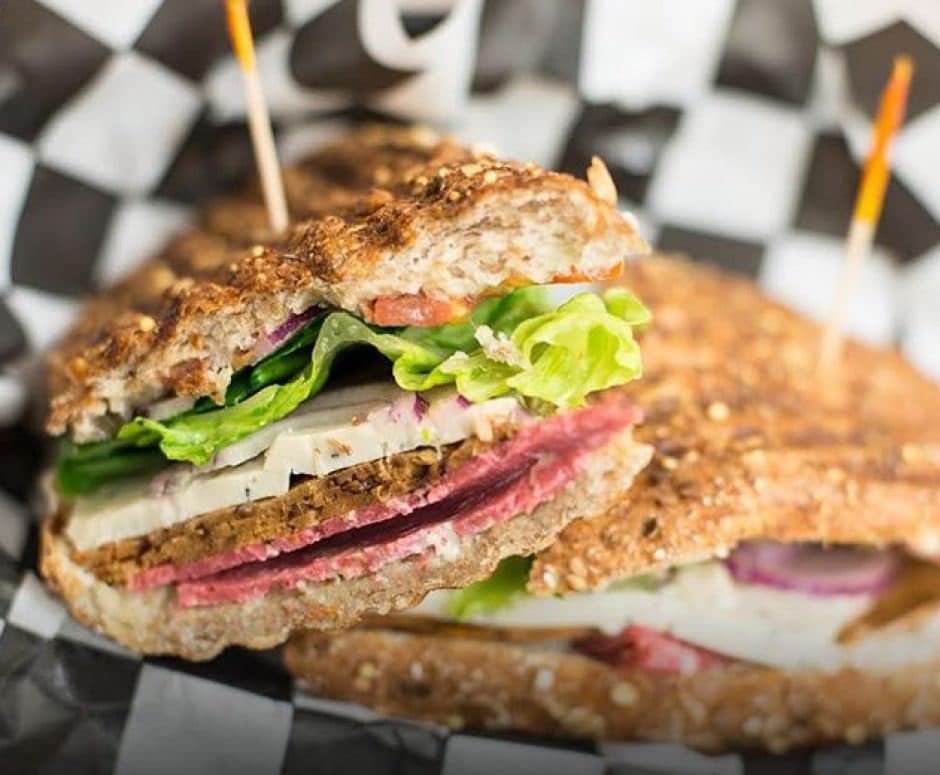 Every sandwich is specifically made to order and attention to detail is given to each one. The sandwiches are very filling, almost share-worthy. Prices are in the $10–$13 range, totally worth their value in quality and serving size. A special kids' menu is also available, including the very delicious PB and Jam-Jam, which uses locally made jams from Lancaster's Christina Maser. 
Indoor seating is cozy and outdoor seating is also available on South Church Street, where the shade from the trees creates a very comfy spot. Indoors, the walls are covered with black chalk paint, and buckets of chalk are available for children to use during the foodie experience. Young artists are in the making while waiting for made-to-order sandwiches.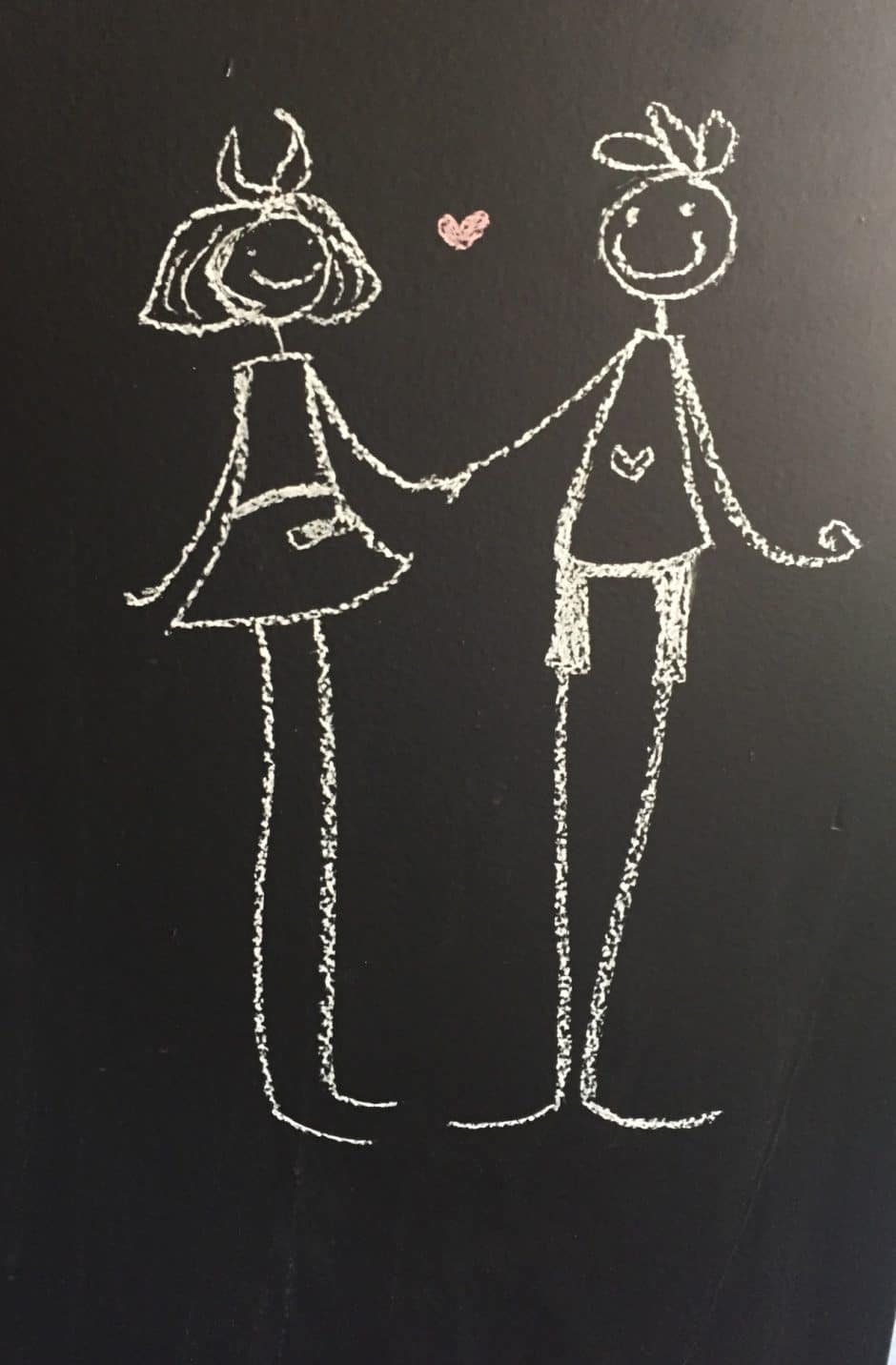 Mascherino wants patrons to "try something new." Delicious sandwiches, a dedicated team and a cozy spot all make for a pleasant and delicious dining experience.
Love Again Local is a fun spot for everyone, and Mascherino's love is clearly in each plate served.
Find Love Again Local at 18 S. Church St. in West Chester; phone: (484) 266-7381.
Feature photo:

Adam Peterson

All other photos:

Char Nolan