Whether you're blessed with a farmers market, surrounded by Amish neighbors selling produce, or you have your own garden, keep in mind that not everyone is so lucky, even if they live in nearby communities.
Whatever your situation may be, this summer, we think you should treat yourself to a new way to bring fresh ingredients into your home by signing up for a local CSA (community-supported agriculture). And we're not talking about just your average fruit and veggie share — that's so 2017!
There are now plenty of CSAs in eastern Pa. that eliminate the need to stop into your grocery store every week. You can sign up for healthy, local meat shares, egg shares, beer — yes beer! — and even dairy products delivered straight to your door or available for pick up. And, with so many pick-up locations, there's no reason not to invest in your healthy eating habits this summer.
For fresh fruits and veggies, pasture-raised meat and fresh eggs, check out the above-average CSAs we're loving right now:
With summer just around the corner, let Tired Hands Brewing Company and friends set you up with everything you need to have the best summer ever: Fruit! Cheese! Beer! Veggies! Each weekly CSA includes:
A four-pack of beer and a loaf of housemade bread from Tired Hands.
Two local cheeses each week from Birch Run Hill Farm and Valley Milkhouse.
A share of veggies from the tomato obsessives at Happy Cat Farm, with an emphasis, of course, on tomatoes culled from its 100+ heirloom varieties. There will be other awesome veggies throughout the season, too, like white cucumbers, flowers and radishes.
A supply of fruits from Three Springs Fruit Farm, with something new each week, from cherries, peaches and blueberries to pears, jams and fun, new apples.
This unique CSA costs $760 and will run for 10 weeks, from July 1 though September 2. Pick up your weekly share on Monday nights at Tired Hands in Ardmore between 6 and 8 p.m. 35 Cricket Terrace, Ardmore; (484) 413-2983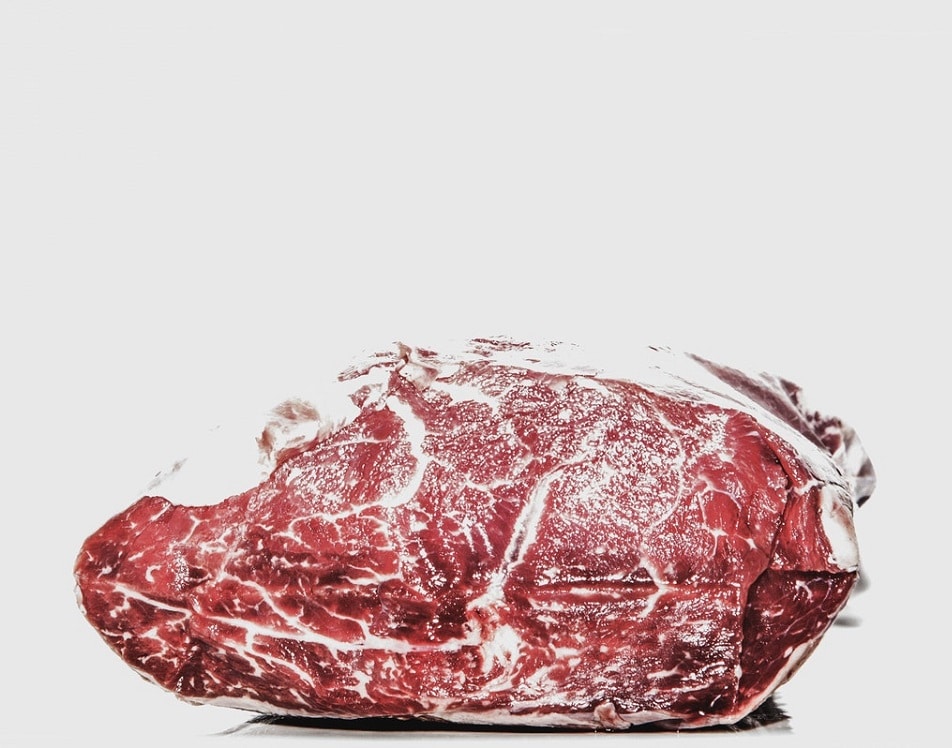 Turn to Mirror Image Farms this summer for all of your organic and pasture-raised meat needs. If you don't have freezer space to buy large quantities of beef, pork or chicken, this is the CSA for you. It's also a great opportunity to sample various meat cuts before committing to a larger purchase. Mirror Image Farms offers CSAs year round in four-month installments — June through September, October through January and February through May.
A standard whole share includes Mirror Image Farms' grass-fed beef, pastured pork and pastured, organic poultry. Each share will have approximately 1/3 of each type of meat, totaling 20 pounds per month, for $600. A typical 20-pound share includes: two pounds ground beef, one pound beef cubes, chip beef or hamburger patties, two pounds sausage or ground pork, two pounds bacon, two to four pounds of grilling meat such as pork chops, ribs, hamsteaks or beef steaks, one ham, porkroast or beef roast and one to two chickens, whole or parted. Too much meat for one month? Try a half share, weighing in at 10 pounds per month for $335. Add on a dozen brown eggs each week from June through November for only $96. The laying hens are free-range on pasture and fed organic feed, laying delicious and nutritious eggs. 600 N. 2nd St., Bainbridge; (717) 522-9723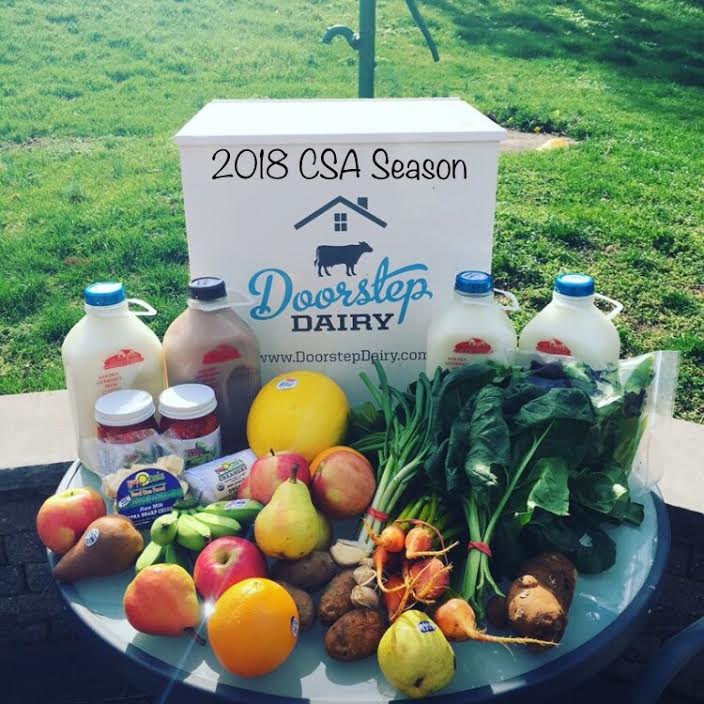 Never run out of milk again with Doorstep Dairy! Inspired by his grandparents who operated a mom-and-pop shop and offered door-to-door groceries in Lancaster County in the 1950s, Daryl Mast opened Doorstep Dairy in 2010. Understanding the need to connect local people with hardworking farmers, Mast's deliveries span across Lancaster, Berks, Chester and Montgomery Counties in Southeastern Pennsylvania. The products on offer include glass-bottled milk, grass-fed organic milk, cheese and yogurt but go way beyond dairy with freshly roasted coffee, hormone-free meats, Amish baked goods, handmade pierogies, soups, locally crafted soda, fruit from nearby orchards, vegetables grown close by in farm fields and greenhouses, and more! This is just a small portion of what is available each week, sourced from companies such as Fiddle Creek Dairy, Pequea Valley Farm, September Farm Cheese, Weaver's Orchard and Silly Lilly's Pierogies. And what's better, there is only a $4 delivery fee to have all of these goods delivered right to your doorstep. (717) 283-4060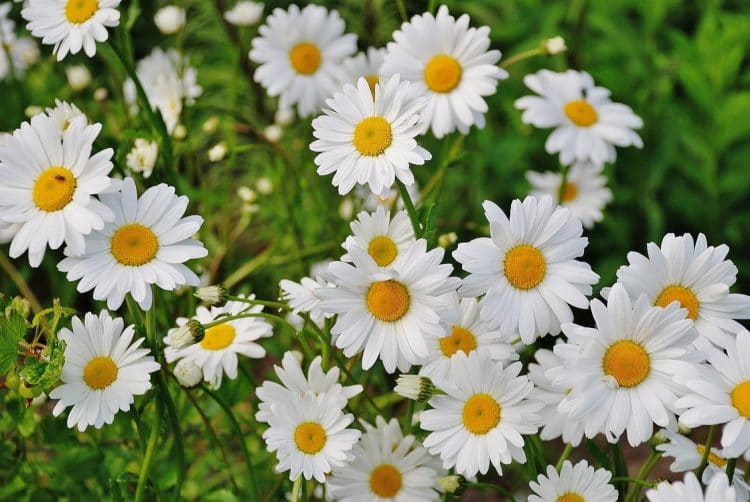 Carousel House provides recreational and educational services to persons with disabilities who reside throughout the Philadelphia area. To share in the bounty of its labors, Carousel House Farm (based at Carousel House) offers its very own CSA, utilizing the vegetables and flowers grown on-site. The CSA is hosted by the Fairmount Park Conservancy in partnership with FarmPhilly. Each share offers a mixed selection of seasonal produce to feed a family of between 2 and 4 people. The cost is $380, and the CSA runs for 22 weeks, from June to October; that's just a little over $17 per week, which is probably less than your impulse buys at the farmers market! Pick-ups are at Carousel House Farm on  Tuesdays from 4–7 p.m. each week. 4300 Avenue of the Republic, Philadelphia; (215) 355-6498
Now's the time to join the original pay-as-you-go CSA at Jack's Farm! Though the 30-week CSA runs from April to December, you can sign up and start purchasing at any time of the year. Jack's Farm does things a bit differently, as its certified organic CSA requires no up-front commitment. Instead, it asks members to simply sign up to be a part of its email list. Each week, the farm sends emails which will list the produce available for pick-up and their prices. Only then do you decide if you'd like to commit to purchasing the share, and if so, you pay and pick up on the specified date. And pickup couldn't be easier with multiple locations including the Jack's Farm in Chester County, RainDance Life in Royersford, the Wayne Art Center in Wayne and the Upper Merion Farmers Market in King of Prussia. 1370 West Schuylkill Rd., Pottstown; (610) 326-1802.
Another CSA that works a little differently than the ones you're used to is one from Philly Foodworks. Instead of paying for the season upfront, you can choose to pay weekly, or even biweekly, and the price of your box varies depending on the contents you choose. Even better, you can do all of your CSA shopping online. For those who want to completely customize their share, there is an option to build a share from the ground up, as long as you spend a minimum of $28. There are also plenty of unique add-ons, like a bacon share (!), a yogurt share, a cheese share and more. Shares are available all year round, with specific availability depending on the season. Philly Foodworks has made it even easier to eat well with over 60 pickup locations all over the city. There is even an option for home delivery in certain neighborhoods of Philadelphia and the suburbs for an additional fee. 2901 W. Hunting Park Ave., Philadelphia; (215) 221-6245.
How will you stay committed to eating well this summer and beyond? Maybe one of these non-traditional CSAs is right for you!
CSA share photo:

Doorstep Dairy

Meat and Flowers photos:

Pexels

Feature photo:

Dish Works