It's spring, and you know what that means: Farmers markets are now open and abundant. Gone are the Nor'easters, so bring on the produce, flowers, honey, fresh meats and cheeses! We've got the scoop on what to pick up this year at local farmers markets.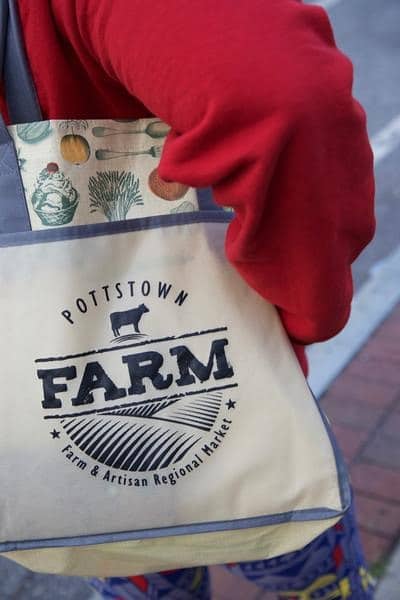 West Chester Growers Market is a producers-only market that offers flowers, eggs, herbs, plants, fruits, vegetables, beef, honey, jams, pasta and pies. You get to meet the farmers and makers behind these creations, so you'll know where your food and items are coming from and who made them.
Stop by every Saturday, May through December, 9 a.m. to 1 p.m. The West Chester Growers Market takes place at the intersection of North Church and West Chestnut Streets in downtown West Chester.
Local markets in Phoenixville, Downingtown and Berks and Bucks Counties also offer abundant selections. The Phoenixville Farmers Market is open every Saturday beginning at 10 a.m. from the spring to fall (with winter hours) at 200 Mills Street under the High Bridge. Shop its stalls for salmon, honey, buffalo meat, eggs, produce, wine, bakery items and more.
Olga Sorzano, owner and creator of BABA's Brew kombucha in Phoenixville hunts for seasonal local ingredients for her kombucha. "I am first in line when I see local strawberries or fresh herbs. I love to mix the herbs with fruit and berries which create more complex flavors," she says. "Strawberry Fields Forever, one of our best sellers, is coming up soon and it made with a blend of fresh local strawberries, mountain mint, sage and lemon thyme, and in the summer, I like to make a peach sage kombucha."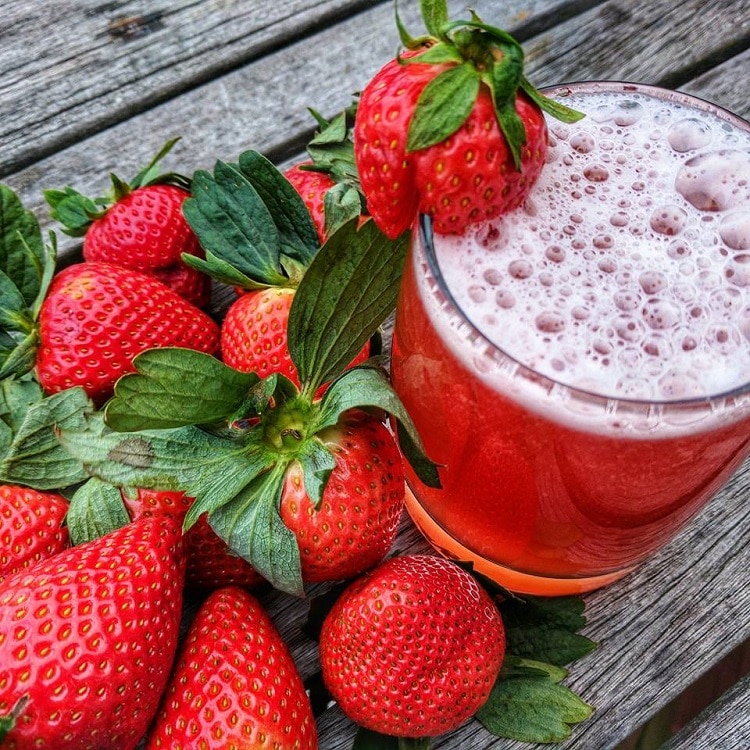 In Pottstown, the recently opened Pottstown FARM (Farmers & Artisan Regional Market) is a place that local restaurant owners depend on for the freshest flavors. The market, located at the NW Corner of High and Charlotte streets, Pottstown, has gotten bigger every year with more vendors, volunteers and locally grown and created items. FARM debuted in May of 2016 and is funded with a generous grant from Pottstown Area Health and Wellness Foundation and managed under the Pottstown Downtown Improvement.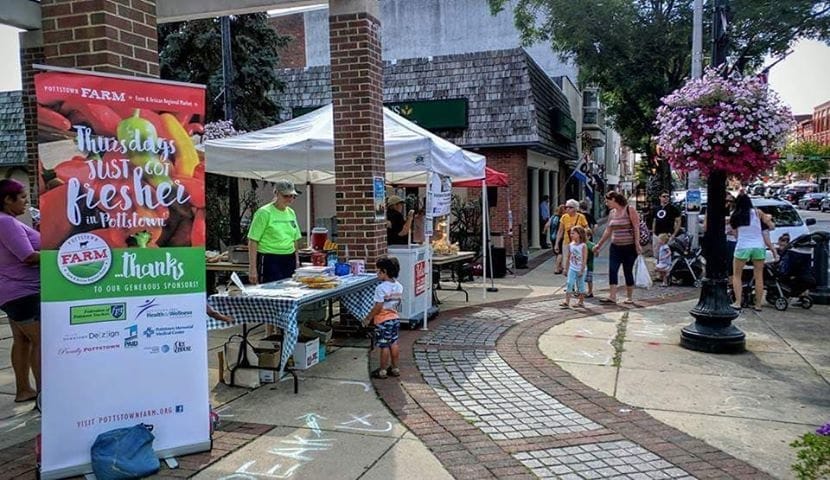 Audra Ross, one of the founding committee members for Pottstown FARM says, "Kombucha, honey, fresh eggs and freshly milled slow fermentation organic bread sourcing local grains is a popular pick for many locals."
She explains that the goal of this seasonal summer/fall open-air market was to bring healthy food choices, educational opportunities and entertainment to facilitate a welcoming social hub.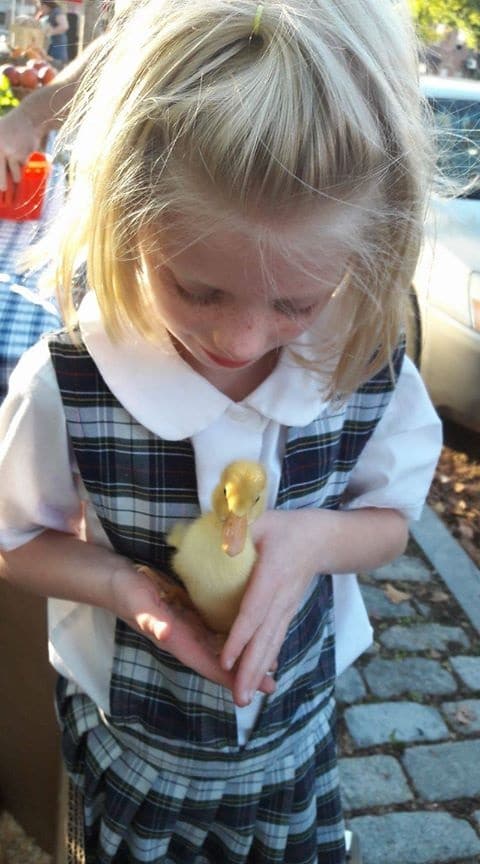 In addition to finding special ingredients at farmers markets, ready-made foods are a hit with shoppers. Ross says, "I have two young kids, so it's hard to hit on a meal that everyone will eat. My whole family loves Freeland's apple gouda sausage. It's a fresh and simple summer dinner to bring home from the market and cook up with whatever seasonal vegetables I find, like rainbow chard and some crusty bread or crackers. Another winner with my whole family is quiches from Beverly's Pastry Shop."
Kristen Sirbak, the proprietor and pastry chef of Beverly's Pastry Shop is always on the lookout for fresh berries and spices to create the best bakery items, and she knows the local farmers markets are the way to go. The ingredients don't travel far and they are grown locally, and they just taste better, Sirbak notes.
Chefs from Henry's Cafe, Lily's Grill, Grumpy's Handcarved Sandwiches, Juan Carlos Fine Mexican Cuisine and the vegan iCreate Cafe have all been regularly sighted purchasing fresh items for their menus. All these restaurants and more are in a few minutes walking distance of the open-air FARM.
Restaurant owners frequently shop for grass-fed beef, hydroponic vegetables, sustainable seafood, smoked meats, produce, rabbits, ducks and local dairy products. "There is a variety of local farmers working to help make sure there is all types of produce available," Ross explains.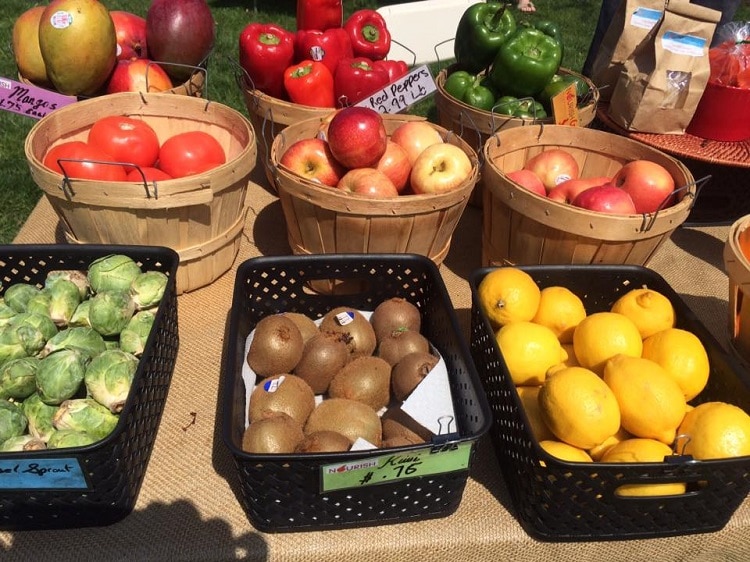 A few local restaurant owners decided to focus on another spot that was different from the outdoor, open-air FARM market. The long-standing-empty building at the corner of Charlotte and High will open as a year-round indoor farmers market (so Pottstown has two markets — more to love!).
This market differs from the outdoor FARM, which is run by a committee of volunteers of Pottstown. The indoor market hosted a soft opening recently and will open in June.
"It was awesome to see so many people come and check out what we have been working so hard to restore," Chef Adam Burke, owner of Pottstown United Brewing Brewery and of Lily's Grill, says.
"I had people come up to me and give me hugs to thank me for bringing back their childhood with items such as clothing, candles, custom wood, decorative pieces, grass-fed beef and homemade pies," he says. "They grew up going to the farmers market."
Burke names arugula, kale, beets, blueberries and strawberries, rainbow chard, sweet peppers, squash, zucchini, rhubarb, eggplant and pumpkins starting around September among the locally-grown produce provided from family farmers.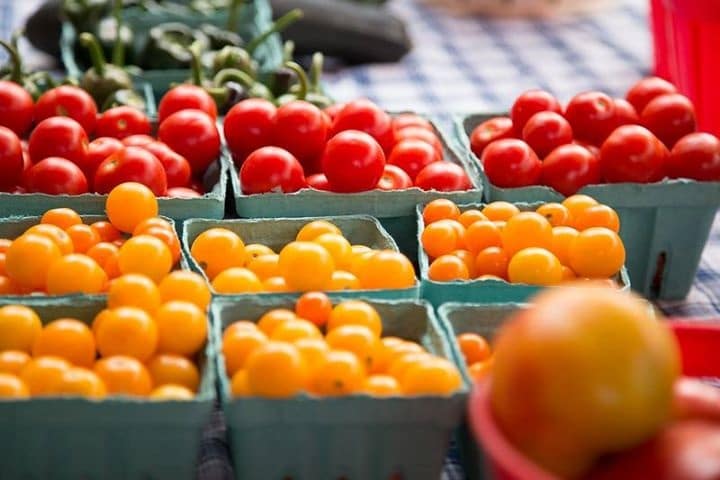 At any farmers market, finding quality ingredients allows restaurant and home chefs to create something truly unique. When tomatoes begin appearing, my favorite is a homemade tomato sauce. Blanch about a dozen tomatoes in boiling water, and allow to cool, then peel the skins off. In a large stockpot or Dutch oven, sauté diced onion and garlic in a couple teaspoons of butter and a splash of olive oil. When they are opaque, add in the peeled tomatoes and begin to gently break them apart.
I always like to add six ounces of quality tomato paste, fresh chopped basil (herbs are a great find at farmers markets), garlic powder, oregano, parsley salt and pepper, and my Grandmom Tarlecki's Italian secret: a teaspoon of sugar. It always cuts down the acidity. Simmer for a few hours, and add in extras, like sautéed mushrooms or cooked and drained ground beef, and serve over cooked linguine or spaghetti.
Check out the farmers markets near you here or here for the best and freshest Pennsylvania has to offer.
Produce on table:

Christine Tarlecki

Strawberry Kombucha photo:

Olga Sorzano

All other photos:

Audra Hammer Ross