It's winter squash season! One of our favorite parts of the autumn harvest are the gorgeous gourds that are suddenly piled up at farmers markets and grocery stores. Every variety has something special about it, from color and texture to firmness and flavor. Some winter squash look like they came straight out of a fairy tale while others are a bit more demure.
What are the unique characteristics of Pennsylvania winter squash? And what are the best ways to use each one? For some expert advice, we talked with Abbie Spackman of The Heirloom Farmer. Working on a piece of land in Port Matilda, PA (Centre County) that's been in her family for five generations, Spackman founded The Heirloom Farmer in 2019 to provide her community with unique squash varieties, including Heirloom Pie Pumpkins, the seeds of which have been passed down through her family for over a century.
Spackman's family lore has it that her great-great grandmother, Laura Stanton, brought these pumpkin seeds back to Pennsylvania after living briefly in South Dakota and Nebraska. Based on family stories and historical research, some of Spackman's relatives believe there is a possibility these seeds originated with the Sioux Indians.
"The Heirloom Pie Pumpkins are really special to our family and to our farm, and we love seeing people learn how to bake with them and experience that connection," Spackman says.
In addition to the pumpkins, Spackman grows a number of other types of heirloom winter squash. Through trial-and-error, she's landed on a few heirloom varieties that grow well in the region, and feature exceptional flavor, unique histories and unique appearances. These include: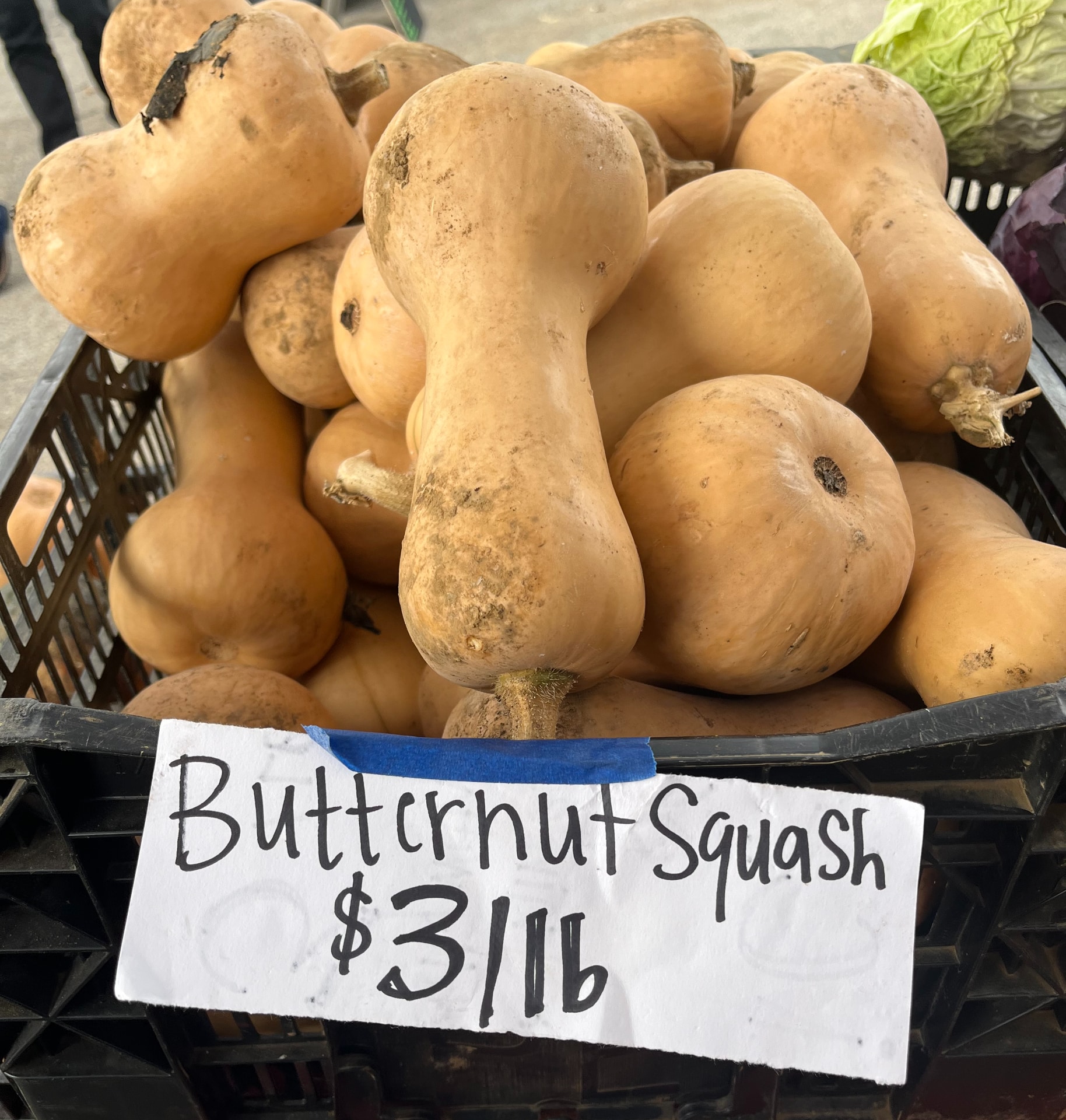 Classic Butternut Squash: A gentle hourglass shape, with yellow-ish/tan skin and a bright orange interior. The flesh is firm with a sweet, nutty taste, somewhat similar to a pumpkin. This is a very versatile soup; try it in soup, simmered in chili or roasted in a cheesy gratin.
Spaghetti Squash: The interior of the oblong yellow squash is stringy. This type of squash can't be used in place of other types of squash, and are best cooked in specific spaghetti squash recipes, like spaghetti squash with garlic and parmesan. Spackman suggests roasting spaghetti squash and serving it topped with bacon crumbles and cheese.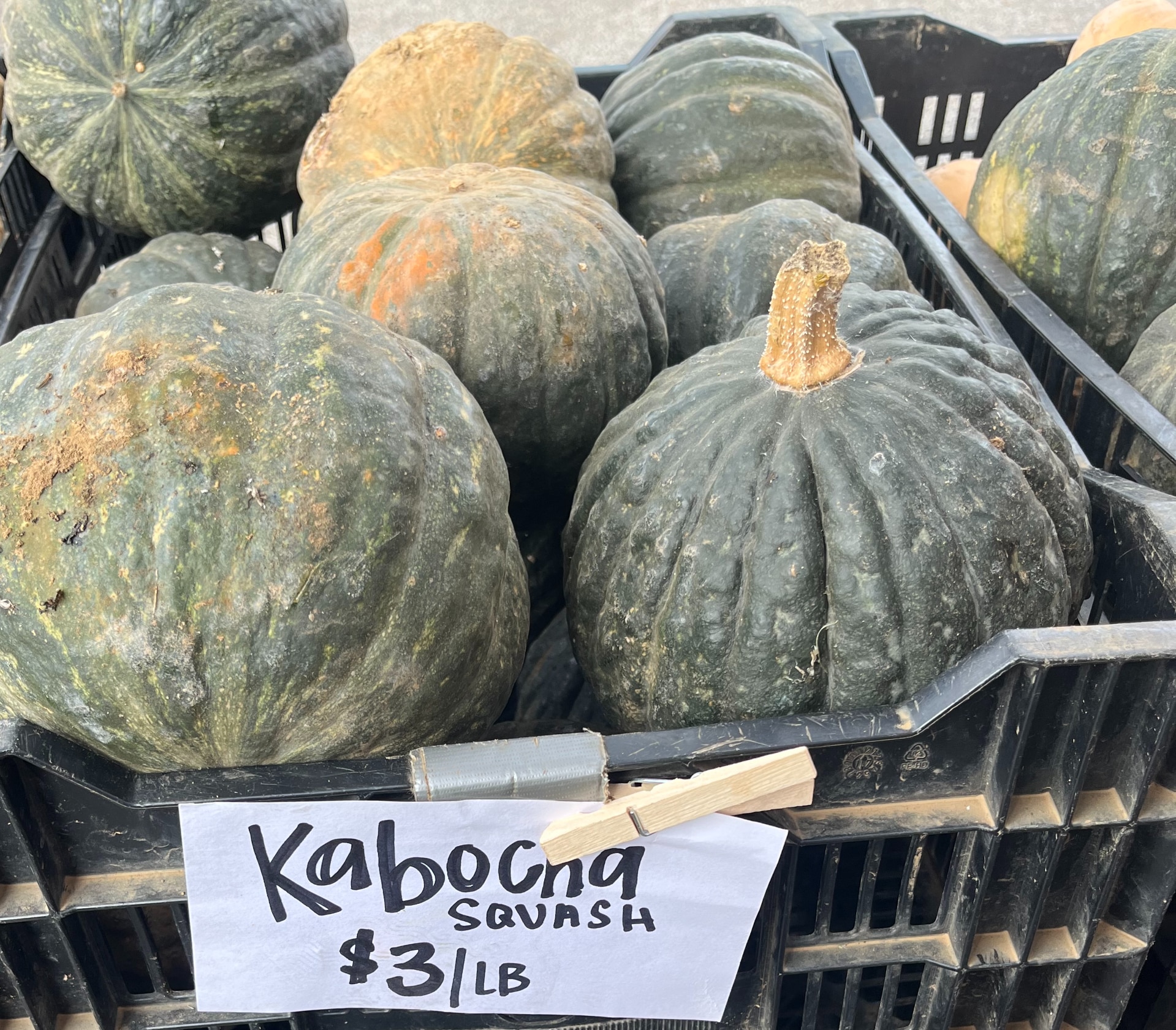 Kabocha Squash: This is a Japanese variety of winter squash, sometimes referred to as "Japanese pumpkin." It's usually a medium size with a round shape, and a dark green speckled exterior. People love The Heirloom Farmer's kabocha for its mellow, sweet flavor and creamy, tender flesh (once cooked).
Honey Boat Delicata: Delicata come in various sizes, but are usually cylindrical in shape, with a light color skin striped with green. Spackman notes that delicata squash are quite versatile, with a mild flavor, dense flesh and a thin skin that doesn't need to be peeled.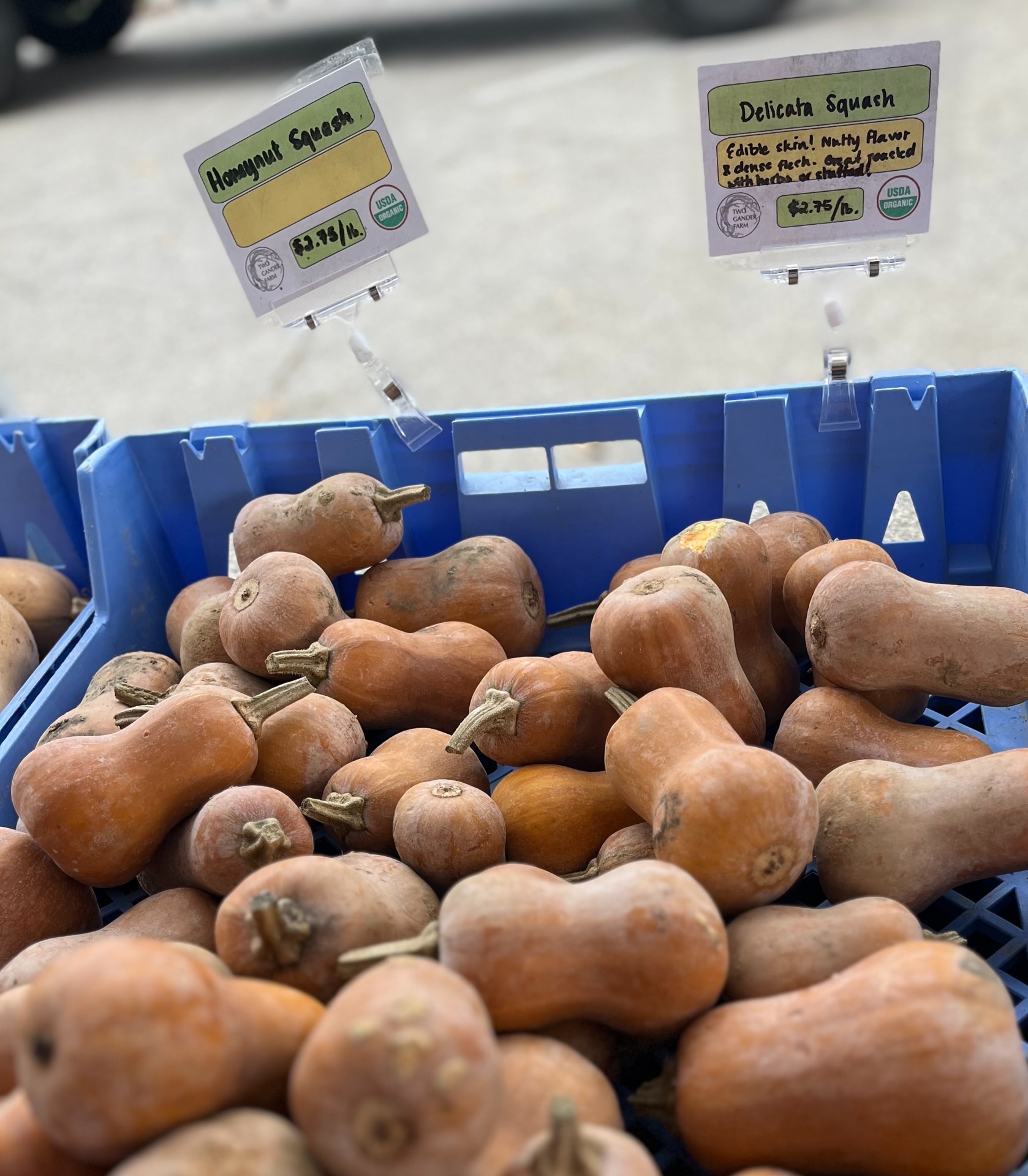 Honeynut Squash: These adorable squash look like like mini versions of butternut squash (they're actually a hybrid of butternut and buttercup squash). The flesh of the Honeynut is a deeper shade of orange, and markedly sweeter, than Butternut.
Some other Pennsylvania winter squash varieties you might see at the market include:
Pennsylvania Dutch Crookneck Squash: Sometimes called a longneck pumpkin, these looks like butternut squash with comically long, slender necks. These can be used just like butternut squash.
Fairytale Pumpkins: These are large, flat pumpkins that, indeed, look right out of a picture book. Their flesh is sweet and nutty and makes a great pie.
Hubbard Squash: Large and sort of teardrop shaped, this winter squash's bumpy skin ranges from gray-ish blue to dusty green. Its flavor is very sweet, somewhat like a sweet potato, and is works well for purees and baking.
Acorn Squash: With their telltale acorn shapes and hazelnut flavor, these are many home cooks go-to for stuffed or baked squash recipes.
Tips for buying winter squash: Spackman notes that there isn't a one-size-fits-all method to identifying ripe squash because there are so many different varieties. "Always ask the farmer, especially if you're at a farmer's market!" she urges. She also suggests looking for the "sun spot," an orange or yellow spot where the squash was sitting on the ground. She also says to look for squashes that look good from the outside and has true color and characteristics for the variety.
Decorative vs. Edible Squash: Can you eat the pumpkins you decorate your porch with? Spackman wants you to know that technically, all winter squash are edible (as long as they're not treated with anything). However, as each has unique flavors and textures, some might not be as tasty as others. For example, jack o lantern pumpkins have a stringy, mushy texture that doesn't work well in most recipes.
Looking for more Pennsylvania winter squash recipes and ideas? Check out our Nourish PA guides on How to Break Down Winter Squash and How to Roast Squash Seeds. We've also got lots of delicious recipes to try: Roasted Squash and Bread Salad, Hasselback Butternut Squash, One-Pot Kale and Pumpkin Pasta and more!
For more information on Abbie Spackman The Heirloom Farmer, visit its website; its products are available at its self-serve farm market, which is open every day from dawn to dusk. During the spring, it also sells seeds, honey and heirloom plants!
Find The Heirloom Farmer at 7447 S. Eagle Valley Rd. in Port Matilda, PA; phone: (814) 441-8208.
Abbie and Steve photo:

The Heirloom Farmer

Squash photos:

Emily Kovach for PA Eats