Berry-picking season is upon us! As the temps start to heat up, cherries, blueberries and more precious jewel fruits begin to ripen on their bushes and vines. At pick-your-own farms across Pennsylvania, you can enjoy the wholesome, family-friendly activity of wandering the fields and scooping up as many berries as you can carry. Don't forget your sturdy bucket or container, a hat, sunscreen and water, because it does get hot under the summer sun.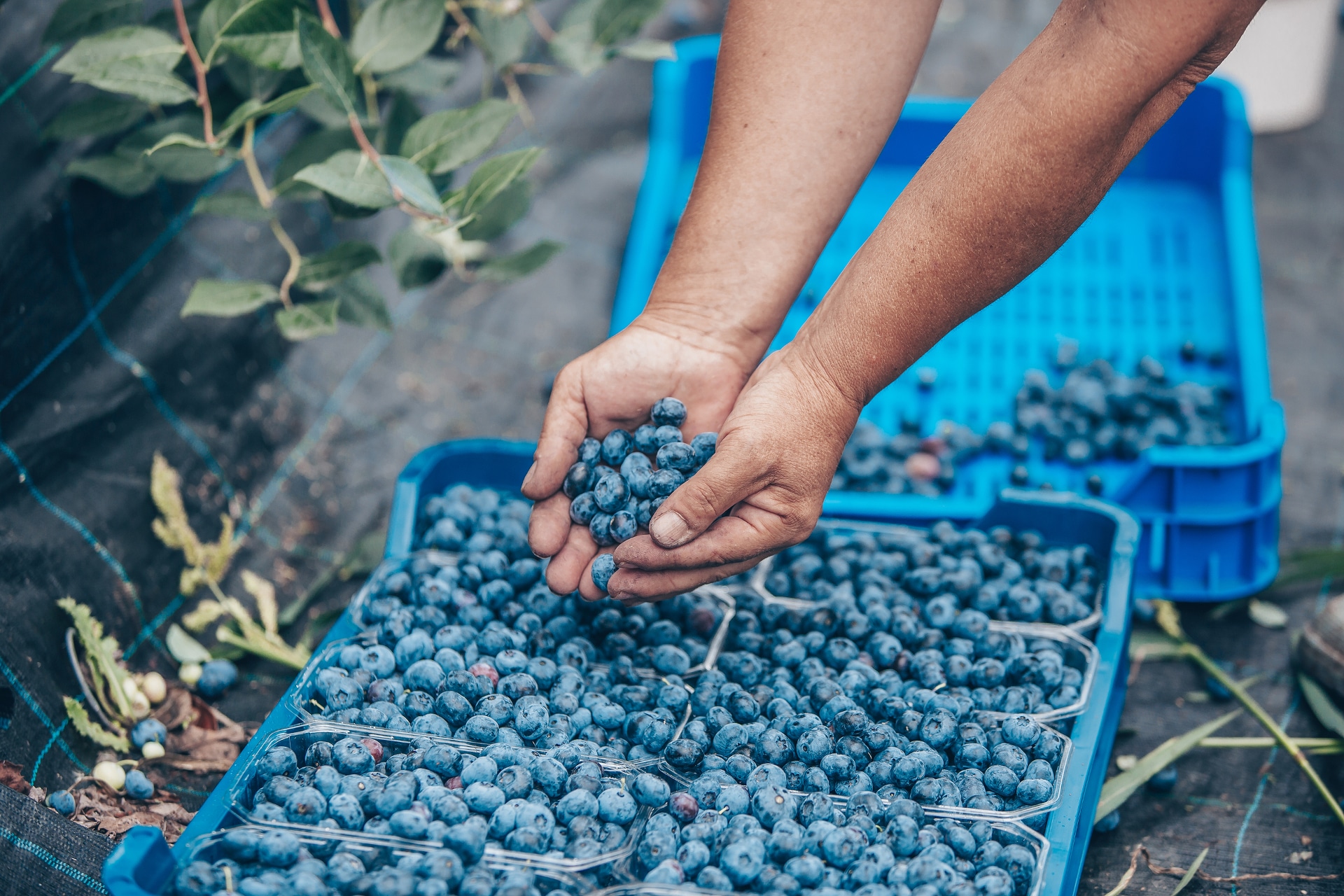 Though the ripening schedule can change due to weather patterns, the typical season for Pennsylvania berries looks like this:
Strawberries: Late May to early June
Cherries: Mid to late June
Raspberries: Early to late July
Blackberries: Mid to late July
Blueberries: Early July to mid August
There are dozens and dozens of farms and orchards across the state that are open for pick-your-own (and many have cute farm stands where you can shop if you don't want to spend hours in the fields)! Here are a handful of our favorites to get you started:
Southeastern Pennsylvania
Weaver's Orchard: This fourth-generation family farm uses sustainable farming practices, like Integrated Pest Management, to produce gorgeous crops of fruit each year. Pick-your-own options include Yellow Ranier sweet cherries and dark cherries, blueberries, red and black raspberries, tart Montmorency cherries and strawberries. Stone fruits, and later in the year, pears, apples and pumpkins, are also available. If you plan to go regularly, consider picking up a $10 PYO Club Card which provides 10% off all pick-your-own purchases throughout the season. 40 Fruit Ln., Morgantown; (610) 856-7300
Highland Orchards: This popular family destination is back with bountiful pick-your-own opportunities this year, with a focus on safety. Handwashing stations are placed in the fields, and there is a cap on the number of people permitted in the field at one time. Make a reservation a few days in advance to ensure that you'll be able to pick! Crops include strawberries, sweet and sour cherries, red and black raspberries, blueberries, blackberries and more! 1000 Marshallton-Thorndale Rd., West Chester; (610) 269-3494)
Penn-Vermont Fruit Farm: A quaint, family-run farm, Penn-Vermont offers local homegrown fruits and vegetables. Pick-your-own strawberries, black and red raspberries, and sour cherries throughout the summer! Note that only cash payment is accepted, and Penn-Vermont doesn't have a website; the best way to know what's available for picking is to check in via Facebook. 831 Rolling Hills Rd., Bedminster; (215) 795-2475 
Lehigh Valley
Grim's Orchard & Family Farms: Strawberries and cherries are the main summer fruits available at this fun farm; strawberries are usually wrapped up by mid-to-late June, with cherries ripening soon after that. The farm is home to over 2,500 sweet and sour cherry trees, so dig up your favorite pie recipe and get going! While you're there, be sure to check out the Dirty Boot Farmers Market for homemade goodies and local products. 9875 Schantz Rd., Breinigsville; (610) 841-1417
George Schmidt Berry Farm: A third-generation farm, Schmidt Berry Farm offers lots of PYO fruits and veggies, including strawberries, sour cherries, blueberries, red raspberries and more. Picking is available every day; be sure to bring your own bucket or vessel, or bring a few dollars extra to purchase a bucket from the farm. Also note: Credit and debit cards are not accepted! 5681 Berry Dr., New Tripoli; (610) 298-2591
Spring Mountain Farms: This farm, which practices organic growing methods, has an impressive variety of PYO crops, including nine varieties of blueberries and three kinds of raspberries, but extending to other unique crops, such as red, white and black currants, Asian pears and kiwiberries. There is a $3 minimum per person, and children under 12 are free. If you buy in bulk, you'll get a price break! For over 10 pounds of berries, get $1 off per pound, and for tree fruit over 25 pounds, get $1.25 off per pound. 4595 Interchange Rd., Lehighton; (610) 871-2310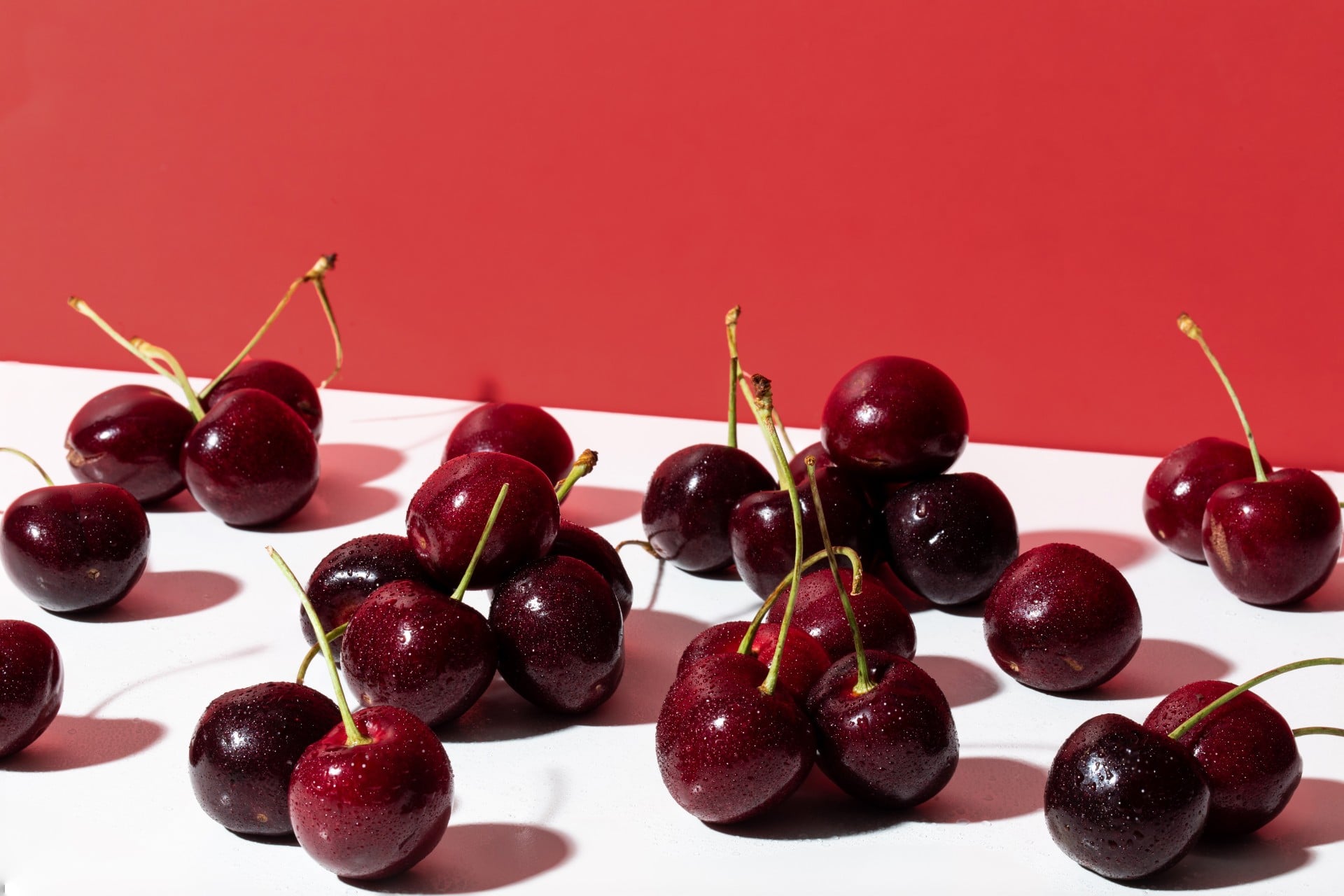 Northern Pennsylvania
Paupack Blueberry Farm: Situated in Pike County, blueberries are the name of the game at Paupack Blueberry Farm. Three of its fields are open to the public, with pick-your-own usually starting up each year in late July. There is also an on-site farm store where homemade baked goods and ice cream are sold! 184 Gumbletown Rd., Paupack; (570) 226-9702
Murphy's Blueberry Farm: There is one, and one crop only, at Murphy's: blueberries! In 2021, the season begins on July 1, and each PYO variety is $2.25 per pound, though you can also purchase fresh-picked berries for $3 per pint and $6 per quart. Blueberry bushes are also for sale, including a number of varieties of early, mid and late-season berries, like Sweetheart, Bluejay and Darrow. Stop by the farm's Pantry for homemade pies, canned goods and dry goods. 383 Mulberry Hill Rd., Mansfield; (570) 404-0020
The Green Barn Berry Farm: This picturesque family-run farm has been in operation since 1954, and it now includes six acres of strawberries, and an acre each of raspberries of blueberries for PYO. There are unique varieties on offer, like Mac Black and Jewel black raspberries, and Jewel and Allstar strawberries. Keep an eye on The Green Barn's Facebook page for the most up-to-date ripening and picking schedules. 7299 Armstrong Rd., Muncy; (570) 546-5706
Central PA
Shenk's Berry Farm: Pick-your-own strawberries in early summer, and raspberries later in the season, means there's always something tasty to find at Shenk's. Picking hours are usually in the mornings and late afternoon/early evenings to avoid excessive heat. For payment, Shenk's accepts cash, checks, credit cards and Pennsylvania FMNP vouchers. 911 Disston View Dr., Lititz; (717) 626-6194

Brecknock Orchard: Strawberries, red, yellow and black raspberries and blueberries are just the start of the PYO fun at Brecknock Orchard! Herbs, flowers, rhubarb and lettuces are all available, when in season. The on-site farm market is also packed with fresh produce, baked goods, fresh apple cider, honey and more. 390 Orchard Rd., Mohnton; (717) 445-5704
Cherry Hill Orchards: This countryside orchard in Lancaster County is home to dozens of varieties of fruits, many of which are available to pick. There are cherries, of course, as well as numerous kinds of peaches and apples. Quart containers and buckets are provided by the farm. The Farmers Market sells fresh harvested fruits and vegetables, plants, baked goods and more. 400 Long Lane, Lancaster; (717) 872-9311
Way Fruit Farm: The history of this family farm stretches all the way back to the late 19th century! Now run by the sixth generation, the farm has modernized in some ways, while retaining its old-fashioned charm. The farm grows many crops, with strawberries and tart cherries available for you to pick. Make a day of it with a snack or lunch in the Way Cafe, with menu items (including pizza!) made with local ingredients. 2355 Halfmoon Valley Rd., Port Matilda; (814) 692-5211

Western PA
Bowser's Blueberries: This family-owned "U-pick" blueberry farm is located six miles west of Butler, PA, and it kicks off its 2021 season on July 3. Blueberries are $2.50 a pound, and buckets and bags are provided. Bowser's blueberries are not sprayed with any chemicals! Farmers Market Nutrition Program (FMNP) & Senior Farmers Market Nutrition Program (SFMNP) Vouchers are accepted, as are cash and debit and credit cards. 143 McCalmont Rd., Renfrew; (724) 482-2373
Pete's Berry Farm: Pick your own strawberries and and blueberries at this peaceful farm, or purchase them already-picked. The 2021 blueberry season starts July 1, with pricing set at $6 per quart. Pete's is open on Monday, Wednesday, Friday and Saturday, from 9 a.m. to 5 p.m. 2803 Winner Rd., Sharpsville; (724) 962-2913

Norman's Orchard: Sweet and tart cherries and blueberries are available throughout the summer at Norman's, with many varieties of grapes, apples and pears ripening throughout the fall.  You can pick your own fruit directly from the tree or bush or vine, or select from pre-picked fruit. Cash only! 2318 Butler Logan Rd., Tarentum
Skyview Lab Blueberry Farm: An outdoor adventure awaits at Skyview, a fifth-generation family farm! Fresh blueberries, not sprayed with chemicals, are available for picking right off the bush. Current hours are Monday, Wednesday and Saturday from 8 a.m. to noon, and Thursday from 5 to 8 p.m. Bring your own container! Cash and check are accepted. 480 Willison Rd., Boswell; (814) 629-6302
Triple B Farms: Blueberries and black raspberries are the only two PYO berries at Triple B Farms, but it also offers sweet corn, peaches, peppers, tomatoes and more! Various blooms and sunflowers can also be picked. If you've got kids in tow, check out Pop's Fun Yard, a ticketed activity zone with games, scavenger hunts, mazes and educational opportunities! 823 Berry Lane, Monongahela; (724) 258-3557 
Clorley Farms: One of Erie County's top PYO blueberry farms, Clorley hasn't yet announced its opening date, but it's looking like mid July. Keep informed via its Facebook page! While you're there, be sure to check out the animals who live on the farm, including pigs, chickens, ducks, geese and goats! 9069 PA-89, North East; (814) 580-6722 
Where do you go when its berry season? Any favorite recipes to make with your PYO berry or cherry haul? Let us know in the comments, or join in the conversation on the PA Eats Facebook page!
Feature photo and cherry photo:

Dish Works

Blueberry picking photo:

BigStock