Although the majority of my recent trip to Scotland was spent in Edinburgh, I did manage to visit a few other spots during the journey. One of those jaunts was to Glasgow; my brother and I traveled there, about an hour west of Edinburgh, via train.
The Waverly Train Station in Edinburgh is centrally located and helps to divide the Royal Mile and surrounding Old Town from the New Town. The train is an easy walk from the Royal Mile, and you can rent cars from Enterprise on the edge of the station. The station has several places to grab a quick bite to eat.
Once we arrived in Glasgow, we had a few spots on our list to visit. Shilling Brewing is a beautiful space — open and industrial — and my brother tried the flight of house beers. I went with Thistly, a take on traditional Scottish cider. It was crisp and refreshing. Before I made the switch to a gluten-free diet, I hadn't tried that many ciders. Now, I'm becoming a legit fan.
Shilling Brewing also serves pizza, which looked amazing, but alas, I can't indulge any more. But this spot is definitely worth a visit, and I'll bet this place is fun during happy hour, too! 92 W. George St., Glasgow; +44 141 353 1654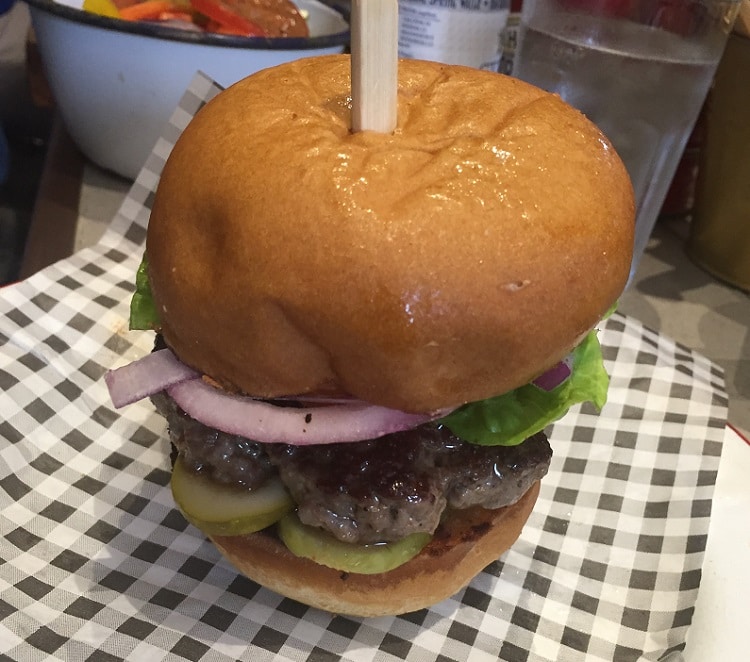 We moved onto Bread Meats Bread, a fantastic burger joint. I had an awesome gluten-free burger — the bun was delicious and held up a bit better than the others I've had. I also got a generously portioned side salad. My brother ordered an excellent poutine and a pork sandwich. This family-friendly spot was steadily busy the entire time, well into the mid-afternoon, but the tables turned over quickly. 104 St. Vincent St., Glasgow; +44 141 249 98 98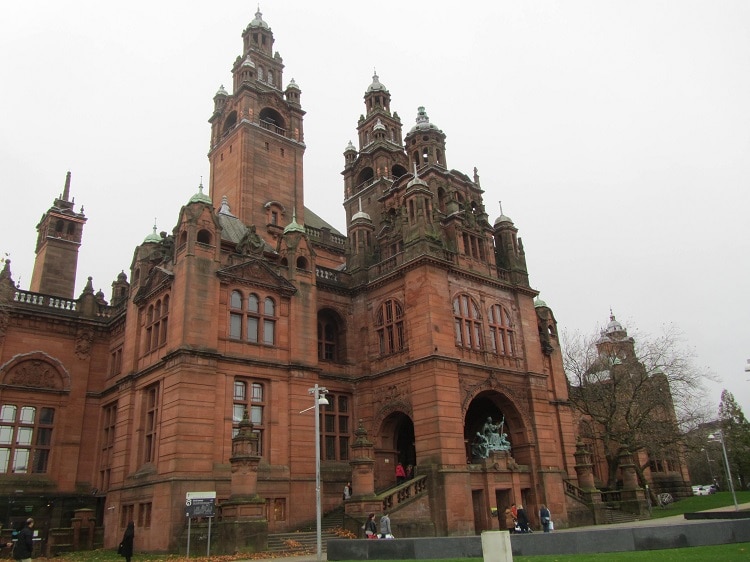 To walk off lunch, we visited the Kellingrove Museum next. Like the Scottish National Gallery, the museum has a variety of subjects, unlike American art museums, which are typically separate from history or science museums. The building itself is quite striking — it originally opened in 1901 and was refurbished in 2006. 220 High St., Glasgow; +44 141 287 4350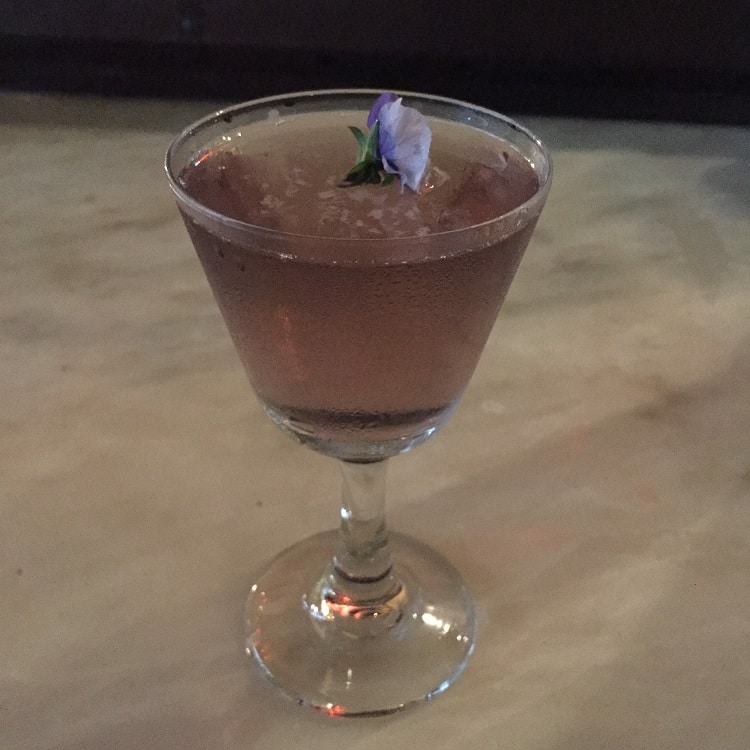 A few blocks away from the museum was a cool restaurant row. At the Kellingrove Café I ordered the Agatha Christie-inspired Death on the Nile cocktail (Botanist gin, Violette liqueur, cocchi rosa, orange colombo, lavender tincture and prosecco) served in a 1920s-looking glass. It was delicious! 1161–1163 Argyle St., Glasgow; +44 141 221 8988
We walked around Argyle street and found The Brass Monkey, a casual neighborhood bar. I ordered a passable French martini, which was served in in a coupe glass for retro vibes. 1004 Argyle St., Glasgow; +44 141 243 2170
Before we headed back to Edinburgh, we had time for one last stop: The Lab is walking distance from the Glasgow Central train station. The menu offered gluten-free nachos, which were a great snack! The rest of the menu sounded great, but wasn't a fit for my dietary requirements. Appetizers like hummus, olives and pita bread and the various bruschetta options were tempting, though. The Lab also offered classic bar food, including wraps, sandwiches and baked potatoes. 26 Springfield Court, Glasgow; 0141 222 2116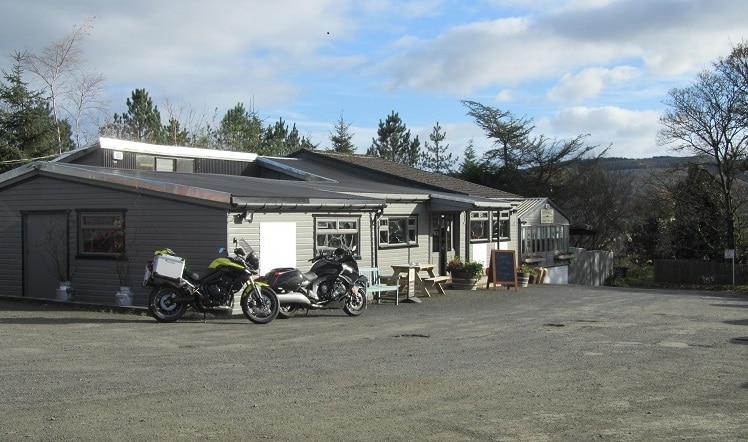 On our last full day in Scotland, we decided to take a little road trip, so we rented a car and we thought we'd drive up to Perth, which is an hour away. We ended up taking a detour, though, when we saw a sign for a castle. Fortunately, we found a great spot to eat first: the charming Powmill Milk Bar. It had a wonderfully diverse menu.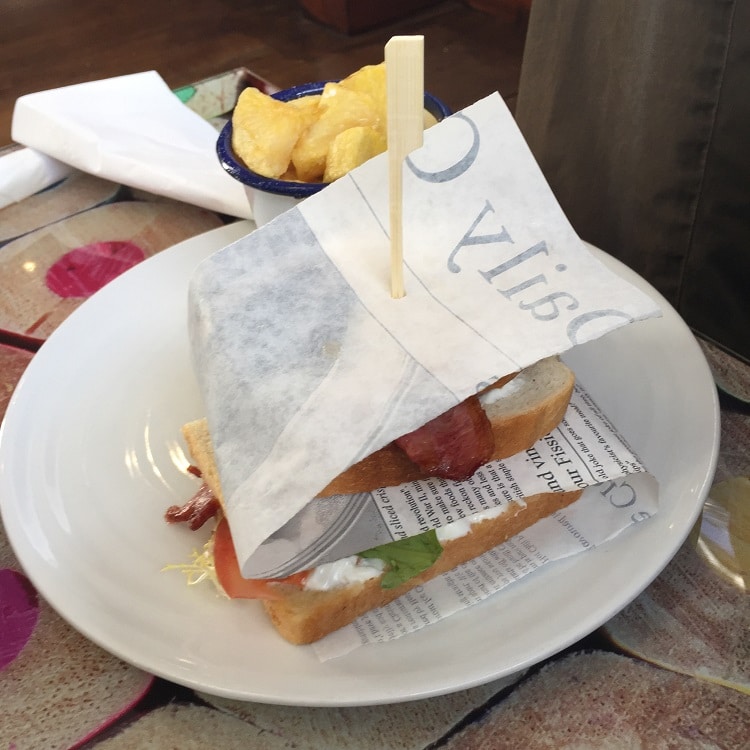 My brother ordered a BLT and chicken soup and I ordered a jacket potato (what we commonly refer to as a baked potato).  It came with Coronation chicken, which was somewhat like poached chicken, an interesting mayonnaise-y side and a small salad. To drink, I selected the lavender lemonade, which had a subtle herbal taste and wasn't too sweet.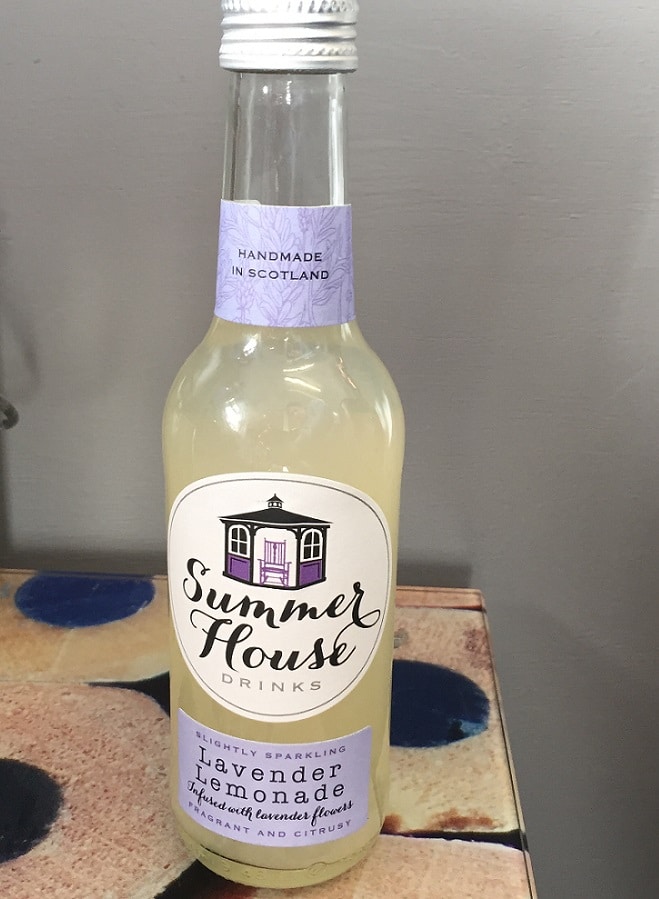 Powmill Milk Bar had an impressive selection of desserts — mostly gluten-filled — but I did get an enormous meringue as take away. I definitely want to return here someday! Rumbling Bridge, Kinross; +44 1577 840376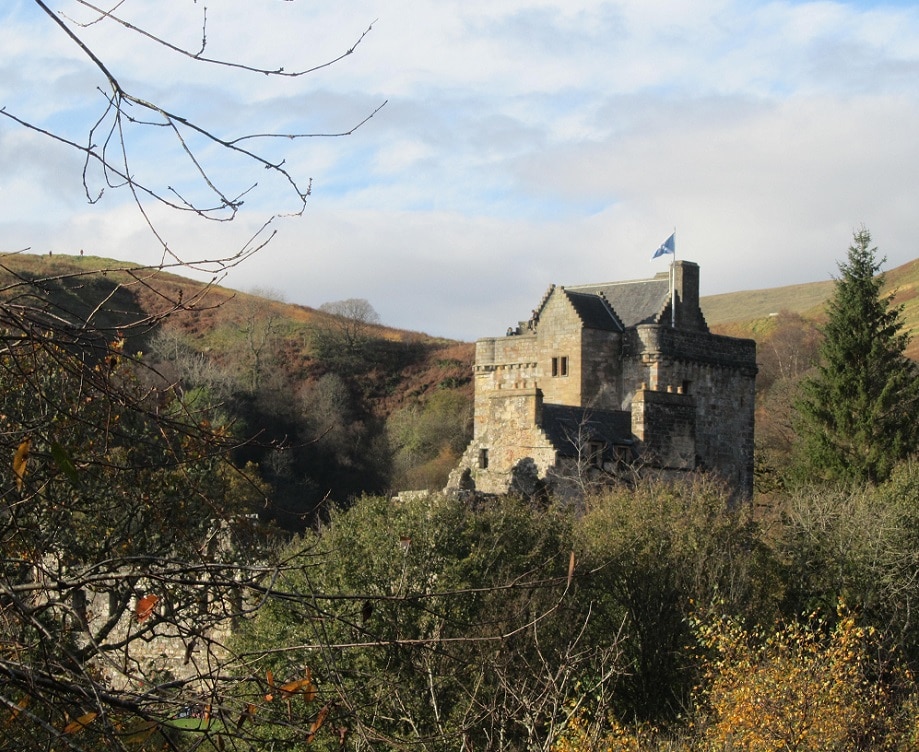 Since we were fortified with a tasty lunch, we were ready to continue exploring. We followed the signs which led us to Castle Campbell in the town of Dollar. Castles are one of my favorite things, and this one came with breathtaking views. The structure was built in the 1400s, to the Campbell earls of Argyll, a prominent family in medieval times. You are free to walk around the structure and the grounds. From some spots, you can see for miles! Dollar Clackmannanshire; +44 1259 742 408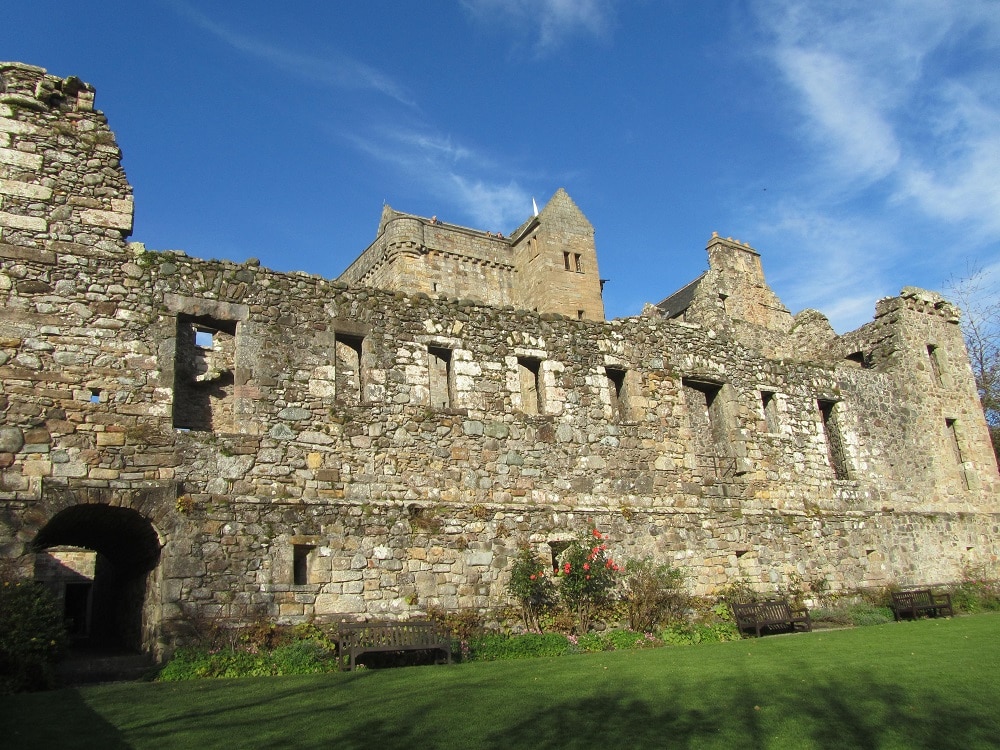 While I thoroughly loved Edinburgh, I was thrilled to see a bit more of Scotland. It's a real treat to get such a mix of culture, history and cuisine. I can't wait to go back, but next time I'll definitely go for at least a week!
Read more about Diane's travels through Scotland in her food lover's guide to Edinburgh.