Green peas are a hallmark of spring: Their tender green shoots are one of the first to rise from the garden soil, and they're one of the most coveted produce finds at the farmers market after months of starchy tubers and winter greens. However, since we had such a cold start to the season, garden seeds might be behind sprouting schedule and farm market tables a bit emptier than expected. But, you can still enjoy the bright, fresh taste of green peas by using the frozen variety.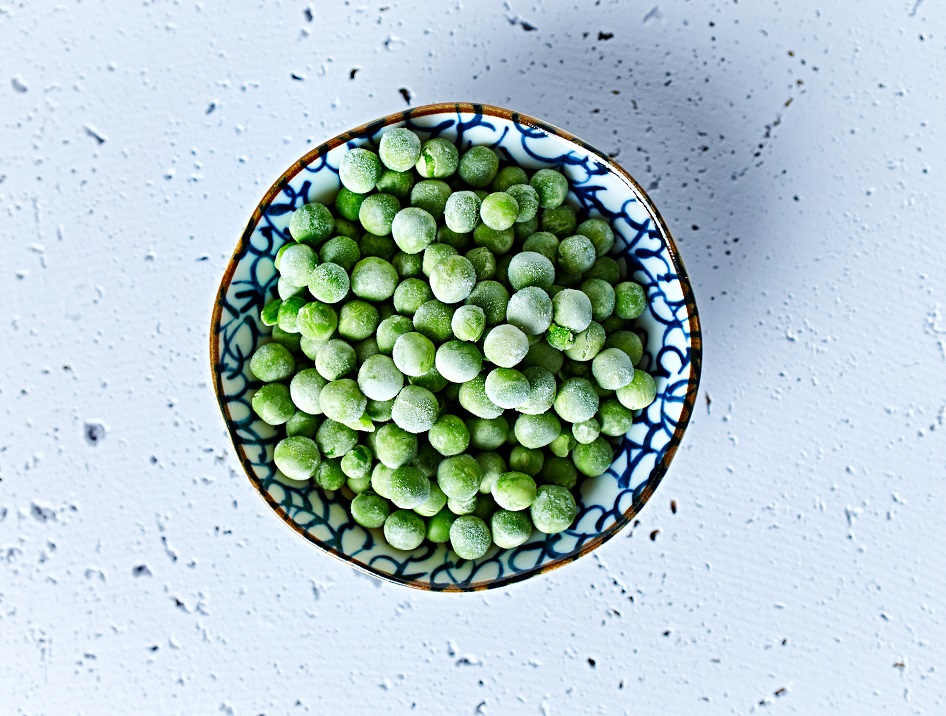 Usually frozen veggies aren't that exciting, and we get it! We'd much rather use fresh, too. However, frozen peas are one of the veggies that takes to freezing quite well, with little sacrifice of integrity. Many commercial brands flash freeze just-harvested produce, resulting in superior texture (read: less mushiness) and peak-season flavor. In fact, a gentle re-warming of frozen veggies can actually result in a better-for-you product, as less vitamins and minerals are leached out than with boiling or roasting. Plus, using frozen peas couldn't be easier: The night before you plan to use them, take what you need out of the freezer and leave it in a container in the fridge. By morning, they're perfectly thawed! Alternately, soak the peas in some warm water for about 20 minutes, then drain and you're good to go.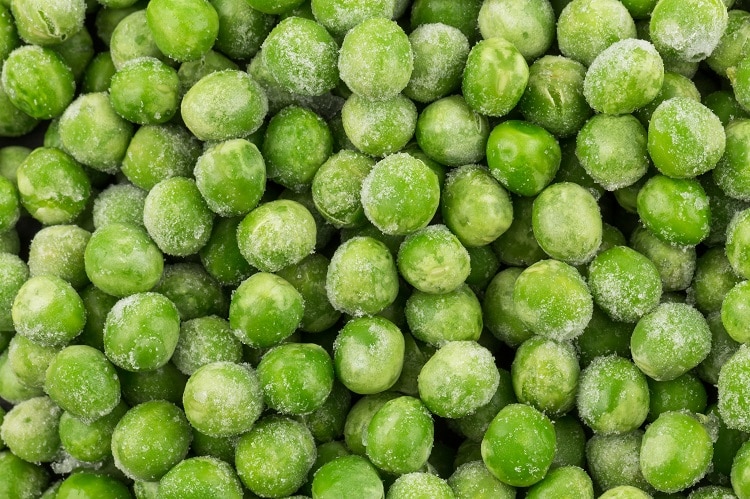 Another wonderful thing about peas is that they're little powerhouses of nutrition! Just one cup comes in at approximately 120 calories, 0.5 grams of fat, 21 grams of carbohydrates and a whopping 8 grams of protein (by comparison, a cup of kale has 2.9 grams of protein). And, although peas have a lovely sweet flavor, they are relatively low in sugar at about 8 grams per serving. On top of all that, green peas boast tons of vitamin C, as well as decent levels of  vitamin A, potassium, magnesium and calcium. Their mild, pleasant flavor is a great way to sneak some green goodness into kids' diets, or to boost the nutritional impact of dishes you know and love.
Here are four of our favorite recipes to make with frozen peas:
Pea Pesto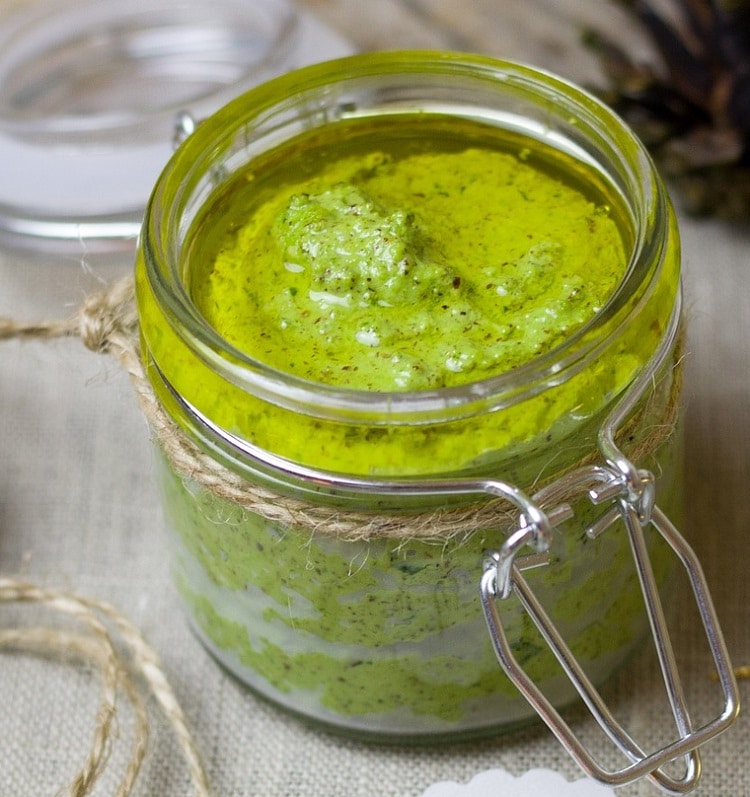 Basil-based pesto is a delicious topping for pasta, grilled veggies and pizza, but basil isn't always in season, and fresh bunches of basil at the supermarket can be quite expensive. Enjoy a similar flavor profile any time of year with pea pesto, a delicately-flavored and beautiful light green version of the original.
There are plenty of great recipes out there (we like this one from Smitten Kitchen), but the general method goes like this: Add 1 or 1.5 cups of thawed frozen peas, a clove or two of garlic, a squeeze of lemon juice, 1/4 to 1/3 cup of olive oil and a handful of shredded parmesan cheese to the food processor and blitz until smooth. You can omit the cheese to keep it vegan, or double down on the decadence by adding in a splash of cream. Other variations, like toasted pine nuts, sun-dried tomatoes or fresh mint are all delicious.
Pea and Potato Curry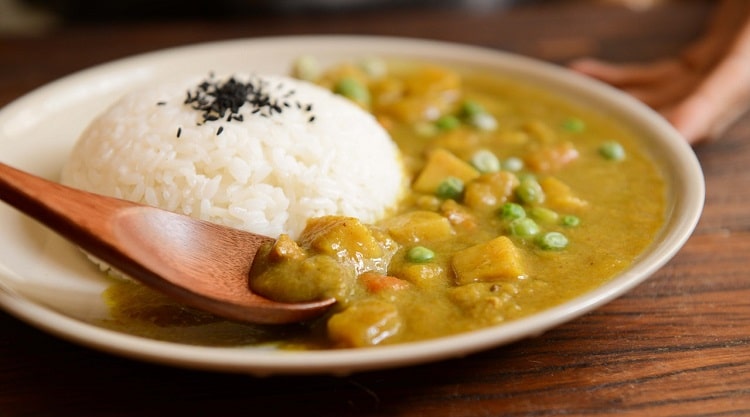 This popular vegetarian Indian entree, Aloo Matar, is a comforting, rustic dish that doesn't take long to pull together. A fragrant mix of spices — mostly pantry staples like cinnamon, turmeric, cumin seeds and cayenne pepper — is transformed into a savory gravy that beautifully coats the taters and peas. Try this version from Serious Eats or a vegan edition from Vegan Richa. When it comes to the potatoes, any kind will do, though we love the mild creaminess of Yukon Golds.
Smashed Lemon Peas on Toast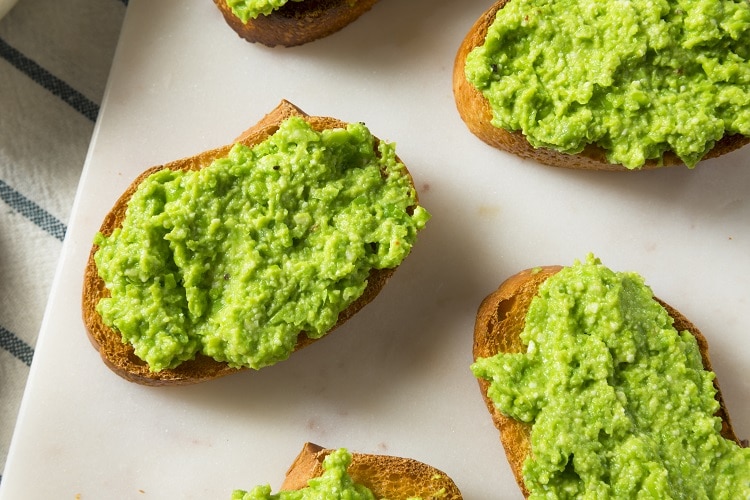 The sweetness of green peas and the zesty tang of lemons are a perfect pair. Try them together in a very of-the-moment little snack (who doesn't love a fancy toast?), ideal for a picnic lunch or happy hour nibble. Slice and toast a crusty sourdough loaf or baguette from your local bakery and add a swipe of pea mash and a sprinkle of sea salt for a tasty bite. It's so good, even Le Pain Quotidien is jumping on board! We love this simple version from Martha Stewart topped with soft boiled eggs, and this one from Bon Appetit ups the lemon ante with the addition of preserved lemons.  
Green Pea Guacamole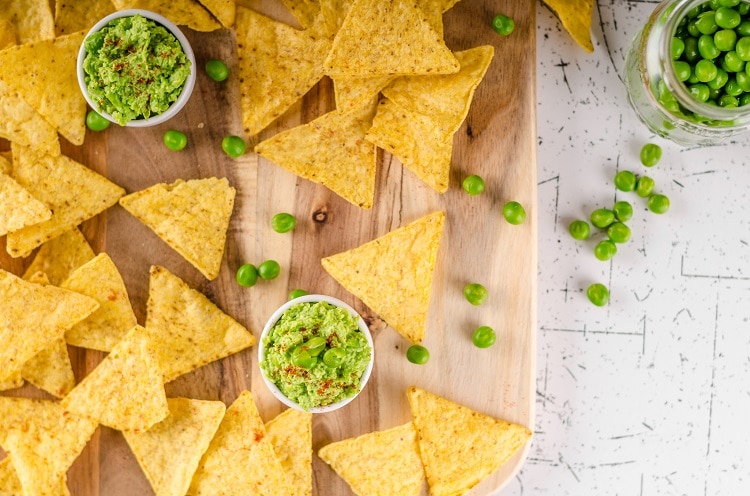 Keep on smashing those green peas and add them to your next batch of guacamole! This beloved dip is already a healthful treat, thanks to the many benefits of avocado. The addition of peas adds even more goodness, plus a fabulous texture and touch of sweetness. To purists, adding anything but the tiniest bit of onion, cilantro and salt to guac is blasphemy, but we're always down to try a modern remix of a classic dish. The flavor of peas is so unobtrusive, it really doesn't take anything away from the creamy perfection of guacamole, so give it a try! This recipe from The New York Times is a good start. Don't worry that it calls for fresh peas — simply sub thawed frozen peas and proceed as usual). If you're really ready to break from tradition, follow this method from Whole Foods Market that only calls for one avocado and an entire bag of frozen peas!    
Feeling inspired? Let us know how you plan to use frozen peas this spring!
And when it comes to thinking creatively in the kitchen, please remember that many of our neighbors struggle to keep the fridge and freezer full. Chester County Food Bank's mission is to combat food insecurity in Chester County through food distribution, education, community initiatives and more. Read more about what it's doing to effect real change in the community by visiting its website, and consider getting involved through volunteering or donating to make sure that more families can enjoy the pleasures of cooking together.
Chester County Food Bank is located at 650 Pennsylvania Dr. in Exton; phone: (610) 873-6000.
Feature, close up, guacamole and peas on toast photos:

Bigstock

Pesto photo:

Pixabay

Curry photo:

Pexels