When we look back at how the grains humans learned to cultivate originally grew, many of them sprouted accidentally in the process. As human's agricultural habits have evolved into modern day farming, most grains are not given the chance to sprout, because crops are harvested and milled before the process can occur. Recently, as nutritional science has developed theories that sprouted grains may have better qualities for human digestion, people have begun to practice controlled sprouting to harness the potential of these nutrient-boosted grains.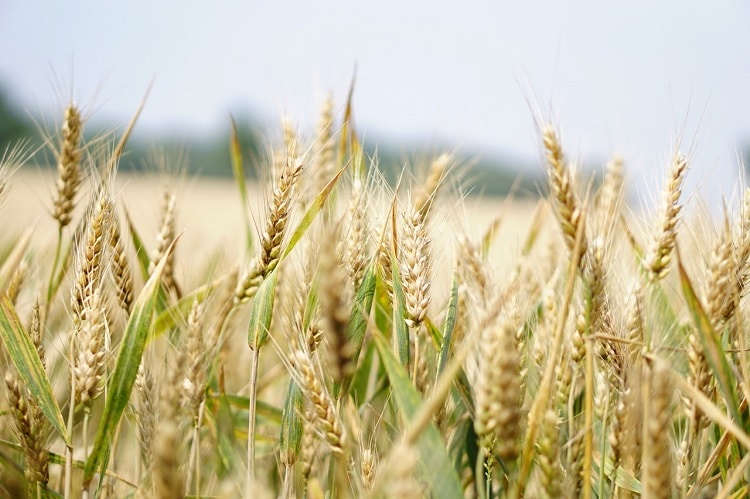 Here's the quick-and-dirty about how sprouting works: When exposed to the proper temperature and levels of moisture, the germ (basically, the tiny plant embryo inside of a live grain) will start to grow. As part of that process, it feeds on the endosperm, the starchy part of the grain and the bran. The activation of this growth frees all of the vital nutrients and enzymes stored in whole grains, breaking down proteins and carbohydrates.
Flour made from these grains provides more protein, vitamins and minerals than refined flours. And sprouting grains and seeds before baking produces living, nutrient-rich food.  Sprouting also verifies that the grain is still alive and has never been sprayed with herbicides designed to kill wheat prior to harvest. Basically, dead wheat does not sprout.
Sprouting converts starches to simple sugars, making sprouted grain food low glycemic and easier to digest for those with dietary issues. Traditional grain breads are harder to digest causing the body to lose a good portion of the nutrients because it is unable to digest them. The benefits of sprouting can include digestive support (so much bran!), better nutrient absorption and improved metabolism.
If you're interested in living a sprouted lifestyle, check out a few farms and companies in Pennsylvania that can make your sprouted dreams come true: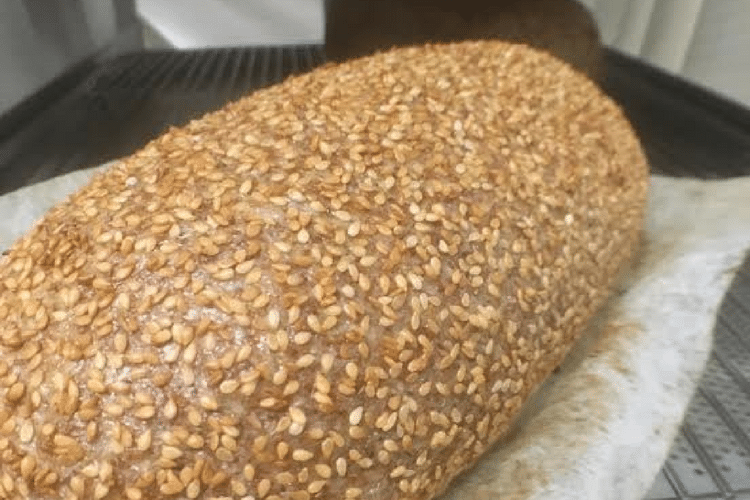 Columbia County Bread is a purveyor of flourless bread, pita and crackers. Its dough recipe consists of only three ingredients: sprouted grain, water and 1% salt. To make the dough, the CCB team works with a ground wet sprouted mash and adds its sprouted sourdough leavening. All of its grain comes from Pennsylvania growers, including wheat, spelt, rye, emmer and einkorn.
Most of what CCB bakes gets shipped all over the country, though there is a retail store in Bloomsburg. Most of its customers are gluten-sensitive eaters, diagnosed celiacs, diabetics or individuals who had previously been unable to eat wheat. CCB's process of sprouting and leavening makes its bread infinitely more digestible, nutritious and delicious. 225 Center St., Bloomsburg; (570) 784-2271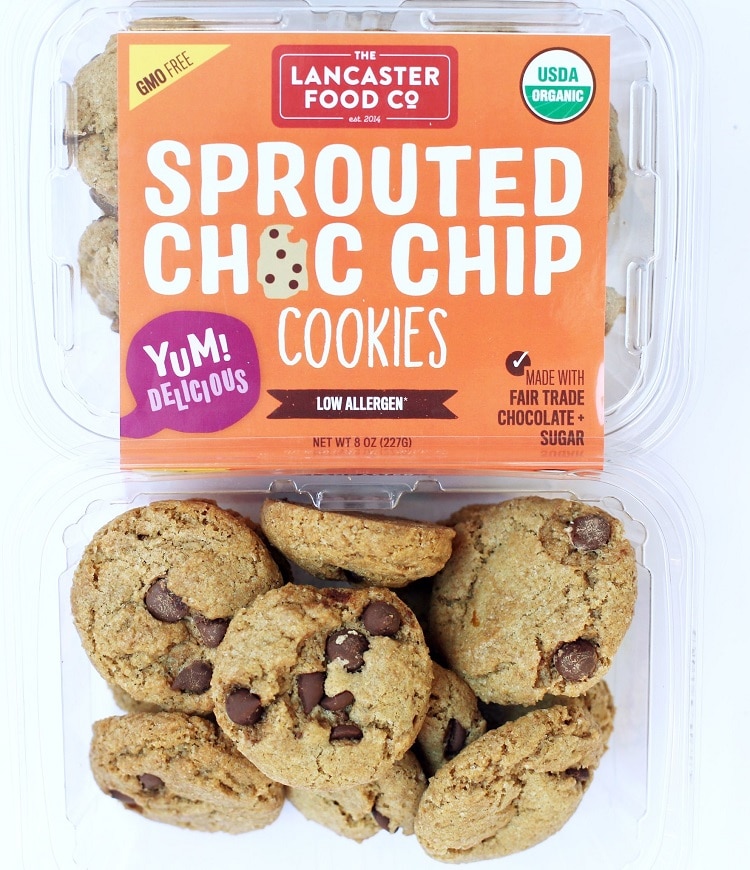 The Lancaster Food Company, known for paying thriving wages to workers who ordinarily face employment barriers, has added a sweet new organic treat to its product line. Its Organic Sprouted Chocolate Chip Cookies are made with the finest organic sprouted flour and Equal Exchange fair trade organic chocolate. Made without dairy, eggs, tree nuts, peanuts or sesame, these low-allergen, vegan cookies are the perfect choice for consumers with dietary restrictions. Also, trust us when we say that, despite leaving out many traditional cookie ingredients, they are crazy-delicious!
The cookies join the line of organic sandwich breads including soft white, sprouted multigrain, whole wheat, sandwich rye, cinnamon raisin and seeded heritage grain. All of LFC's products are sold on its site and on Amazon, and the breads can be found at more than 300 stores, including Whole Foods and Wegmans. (717) 283-4557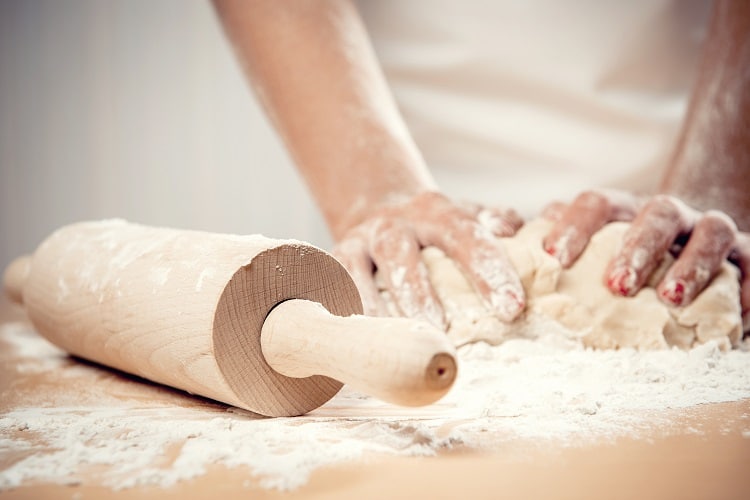 Essential Eating Sprouted Foods is on a mission to produce the finest sprouted flours available and to put taste, nutrition and digestibility back into milled flour. The Essential Eating team has been offering a delicious alternative to processed white flour since 2000. Its flour has the benefit of 100% whole grains with great taste and easy digestibility. Essential Eating's authentically sprouted flours digest more like vegetables than starches, and the nutrients are more bio-available with the taste remaining amazing. You can find more information on its sprouted flours online. (570) 586-1557
Always on the lookout for new opportunities to provide unique, healthful solutions to its customers, Shiloh Farms offers over 180 items, including three different varieties of sprouted breads. Its seven-grain bread is what started it all. Offering delicious, all-natural flavors and the unparalleled nutritional benefits of sprouted whole grains, Shiloh Farms' organic sprouted breads have been a wholesome tradition for over 70 years. With no preservatives or artificial ingredients, only natural flavor shines through in each bite. You can order its products online or at multiple locations in your area. 191 Commerce Dr., New Holland; (800) 362-6832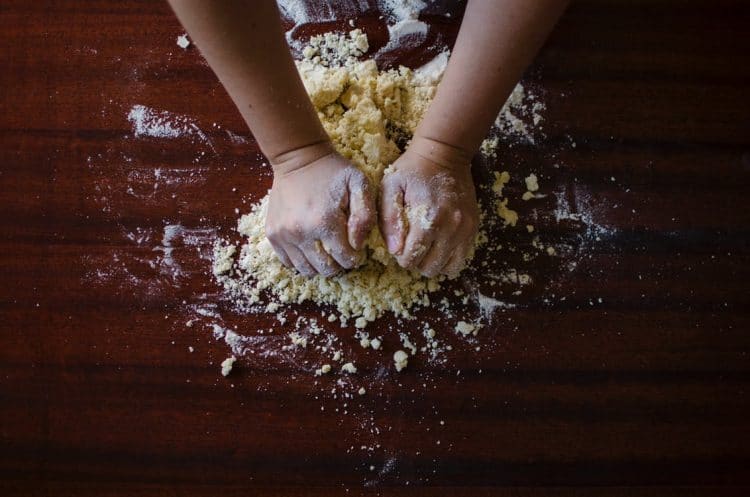 PureLiving offers innovative and unique products for a new generation of health-conscious consumers who value convenience as well as nutrition. Its line of organic sprouted flours provides all of the superior nutritional benefits of sprouted whole grains which can give your favorite recipes a nutritional makeover. Try one of the 11 different varieties to make sprouted versions of breads, dough and cookies, as a coating on meats or as a thickener for soups and stews. Find all of PureLiving's sprouted flours, beans, seeds and grains in its online store. 191 Commerce Dr., New Holland; (800) 362-6832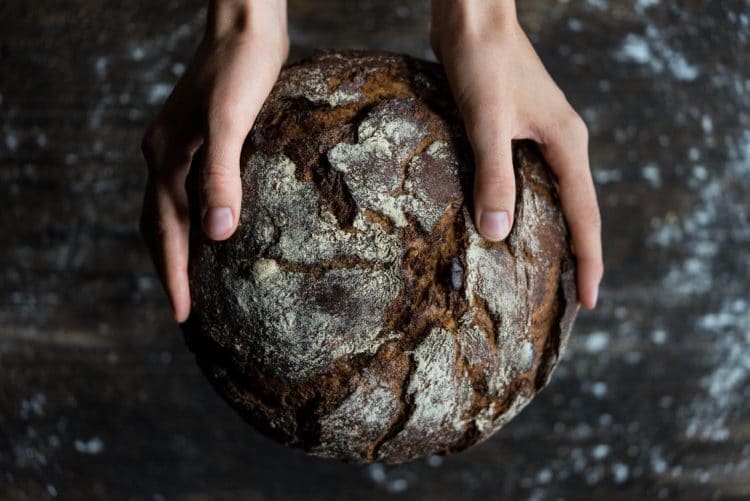 The Friendship Farms bakery is known around the Pittsburgh area for its unique varieties of rustic breads. Dense and hearty, with a chewy crust, these breads are made with homemade starters and given ample time to rise, imparting a special flavor and texture. Whole grains — many of which are sprouted to make them more nutritious — dried fruits, herbs and even vegetables are added to the doughs in delicious combinations. The breads are baked on stone hearths in ovens imported from France.  The loaves are available for sale at the farm, as well as in select supermarkets and restaurants in the area and through the Friendship Farms' online store. 147 Friendship Farm Rd., Latrobe; (724) 423-1545
If you're in the Bryn Mawr or Philly area, stop into MOM's Organic Market to choose from a variety of sprouted goodies. Many of them are not made in Pa., but the range and extent of sprouted goodies is too good not to share! MOM's carries a little bit of everything, and we're sure you'll fall in love with a multitude of better-for-you sprouted options:
1149 E. Lancaster Ave., Bryn Mawr; (484) 385-0220 and 34 S. 11th St., Philadelphia; (215) 709-0022
How do you incorporate sprouted foods into your diet?
Feature photo:

Lancaster Foods Co.

Wheat, dough kneading and dark loaf photo:

Pexels

Sesame loaf photo:

Columbia County Bread

Rolling pin photo:

Bigstock