Well, it's official: cauliflower is having a moment.
It's no longer destined to be a side dish covered in a thick and creamy sauce; these days, it's showing up front and center in plant-based dishes. This cruciferous vegetable from the species Brassica Oleracea (grouped with kale, brussels sprouts, cabbage, collard greens and broccoli) is making quite a splash. Its "curd" (the edible part of the vegetable) is all the rage in many vegan dishes at restaurants and in-home kitchens. Cauliflower is showing up in tacos, cauliflower wings, cauliflower steaks and, instead of fried rice, cauliflower fried rice. Yellow, purple or green cauliflower bring a gourmet visual touch with the same great flavor.
Nutritionally speaking, there is more vitamin C in a one-cup serving of cauliflower than there is in an eight-ounce serving of orange juice. Cauliflower can be a rich source of "anti-cancer" phytochemicals, like sulfur. Low in calories (27 calories in a cup), it is loaded with fiber and vitamins. With so much versatility, it's easy to see why cauliflower is becoming a rockstar veggie.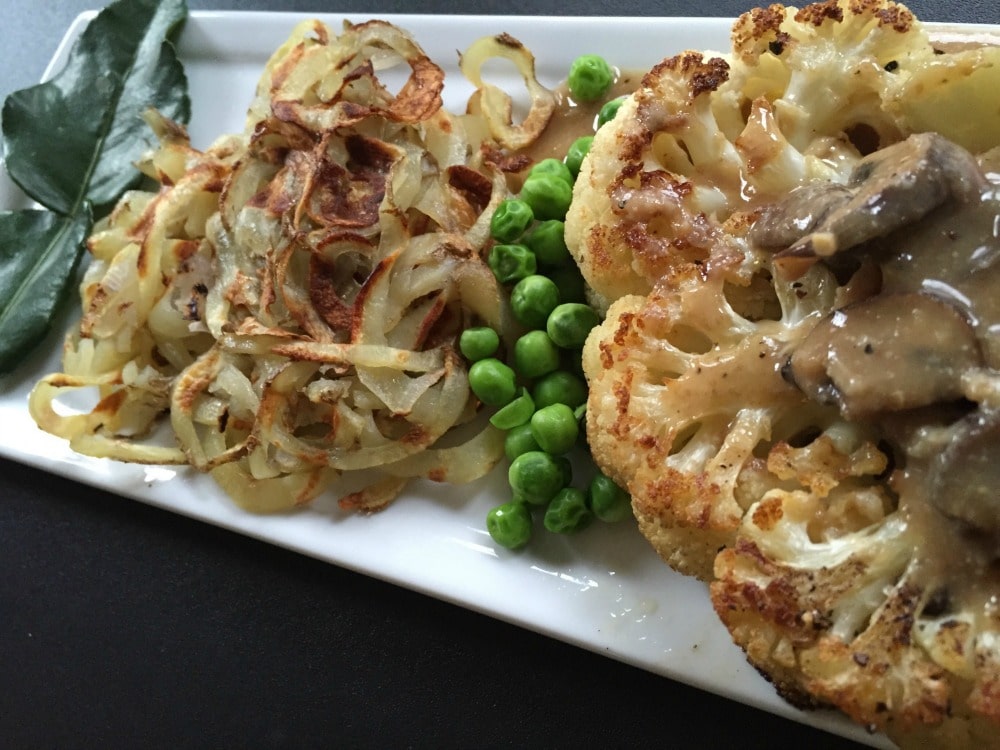 Where to find coveted cauliflower dishes?
Head to the Front Street Cafe at 1253 N. Front Street in Philadelphia's Fishtown neighborhood and you'll be pleasantly surprised to find delicious Buffalo-style cauliflower wings. According to executive chef Andrew Petruzelli, "We go through more than 20 cases of cauliflower a week and there are about 10 heads per case. Our cauliflower wings are our biggest seller, doubled to anything else."
Served with a tofu-based cucumber and dill sauce, the delicious accompaniment explains the popularity of Front Street's cauliflower. Petruzelli said that when the cafe opened two years prior, other staff were skeptical about even having the wings on the menu, but now it is a team favorite.
Petruzelli has a knack for identifying food trends and connecting with local vendors to supply ingredients to the cafe. He's been working with the newly established brick and mortar at Riverwards Produce, located nearby at 2200 Norris Street.
"I like working with Vincent Finazzo, the owner, because he makes Sunday deliveries, which is a very important factor in maintaining the freshness of food in a restaurant," he says. It also means that there will be fresh cauliflower on hand for the high-wing demand.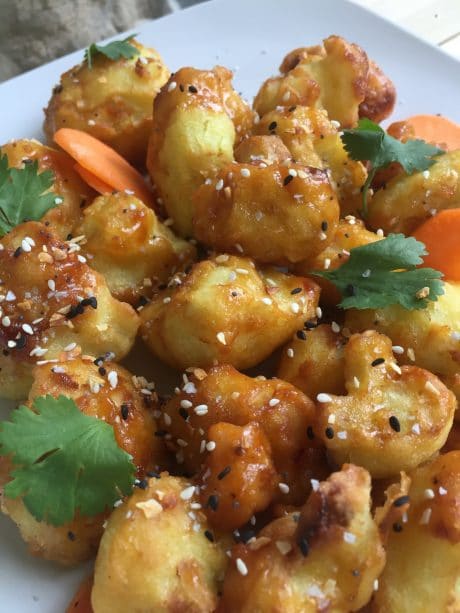 If the thought of making your own cauliflower wings seems too laborious, you can head to Trader Joe's for packaged Kung Pao Tempura Cauliflower. Only $4.99 for a bag, it serves four and is packed with sesame flavor. Many grocers, like Wegmans, have a "grab and go" section that is filled with ready-cut vegetables, including cauliflower steaks. Four cauliflower steaks cost about $7, but they are cut to perfection with zero waste.
Front Street Cafe's Petruzelli suggested roasting the florets for five to seven minutes before dipping in batter and frying to create the perfect texture. He also disclosed that the R&D team is working on some new menu items that may include an eggplant-stuffed rotelli that include cauliflower.
Surprisingly, desserts are another way to enjoy cauliflower. Healthy and creamy desserts can be a challenge for some plant-based vegans who use limited-to-no refined sugars. I think I may have hit the jackpot of desserts creating a cauliflower-infused chocolate pudding. It is simple to assemble and will taste even better the next day — if there is any left.
Cauliflower is the new kale. Show it some love and add it to your kitchen menu.
Now, who's ready for some dessert?
Cauliflower Chocolate Pudding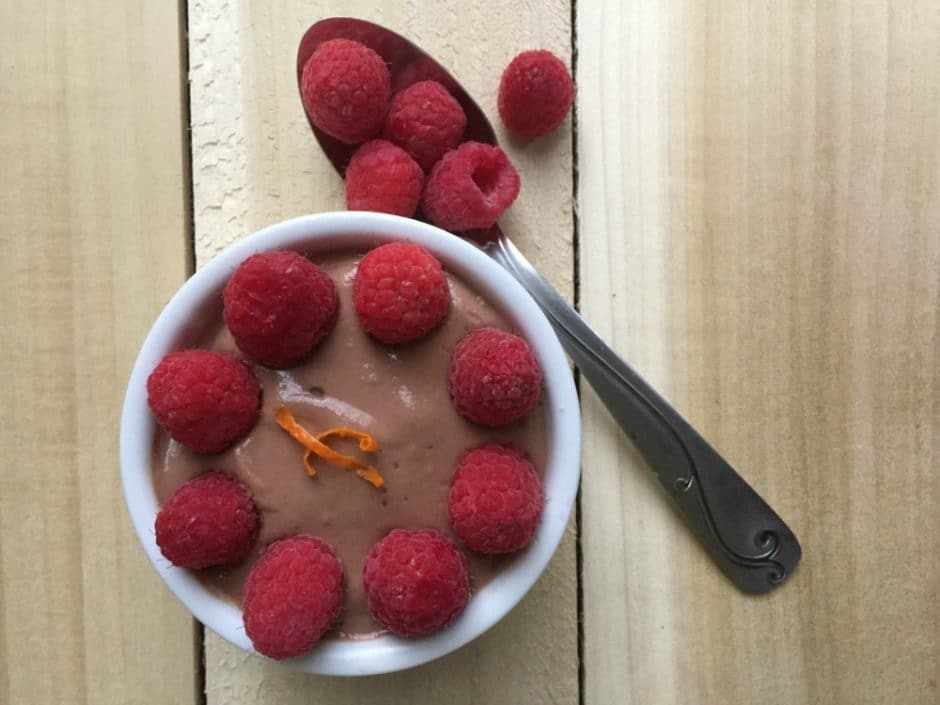 Ingredients
2 cups raw cauliflower, riced
1 package firm tofu, drained
4 tablespoons cocoa powder
4 tablespoons pure maple syrup (Grade B)
1 teaspoon pure vanilla extract
⅛ teaspoon cayenne pepper
1 tablespoon grated orange zest

Method
Note: This recipe works best with a high-speed blender. Your results will be super creamy and the tofu will not be gritty in texture. Cooked cauliflower can be watery, so using raw cauliflower helps to create a solid and creamy dessert.
Remove the tofu from its packaging and wrap it in a cotton towel. Put it in a strainer and add a heavy object on top to help remove the excess brine. Ideally, this works best overnight in the fridge, but even an hour of draining will work.
Take all ingredients and add to the blender container. Blend slowly on a low speed and use the tamper to move ingredients so that everything gets blended.
Once the ingredients begin to break down, increase blender speed until the mixture swirls evenly and develops a silken-like texture. Blend for one minute.
Check the flavor. If you'd like a sweeter dessert, add more maple syrup to taste.
When the pudding is mixed well, refrigerate in a covered container.
When you're ready to serve the pudding, use ramekins or dessert dishes and add your favorite garnish, like fresh fruit, chopped nuts or chocolate chips.
You'll feel great serving everyone something so nutritious and delicious, but it's your call whether or not to disclose that you're serving veggies for dessert.
Cauliflower Power!