Summer is all about being on the move: With kids out of school, schedules relax with matinee movies, daytime ball games and afternoons spent with friends by the pool. In the midst of all the sun-drenched activities, it can be tricky to figure out what to do about lunch. When you're out and about, it can be tempting to swing by a fast food joint to feed yourself and the family, but we've got a better idea! Swing by Triple Fresh Market, the family-owned and operated grocery store in East Fallowfield in Chester County, for its new Five and Fly lunch specials.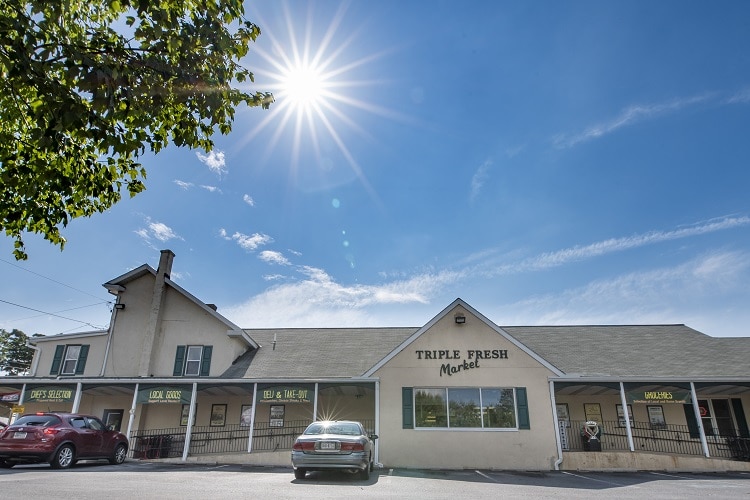 In addition to what you'd expect from a small, independent market, like fresh produce, dairy and dry goods, Triple Fresh has an impressive prepared foods department. Everything its staff makes is from fresh, local ingredients, many of which are the same items stocked on its own shelves!
"All the deli ingredients are fresh … we have a fresh meat department in the store, so any meat we use is processed by our butcher," notes Triple Fresh VP of Finance and Operator Jim Petro III. "So, it's a fresh product that they're putting on the grill. That's something that really sets us apart from the others."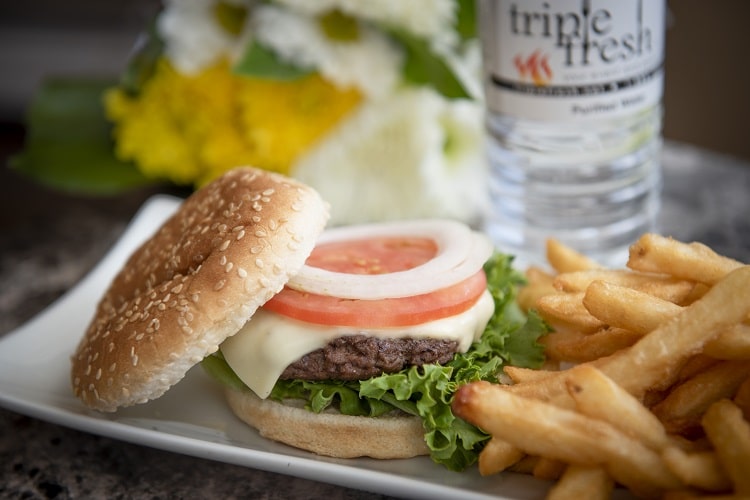 Locals in-the-know have been going to Triple Fresh for years for sandwiches and sides made behind Triple Fresh's deli case. And now, with this great new value, grabbing a handcrafted, tasty sandwich for lunch is even easier on the wallet!   
Here's how Five and Fly works: Starting on Monday, July 16, Triple Fresh will offer three lunch specials for just five bucks each. (That's cheaper than your fancy morning coffee drink!) The selections will change every two weeks, so there frequently will be something different to choose and savor.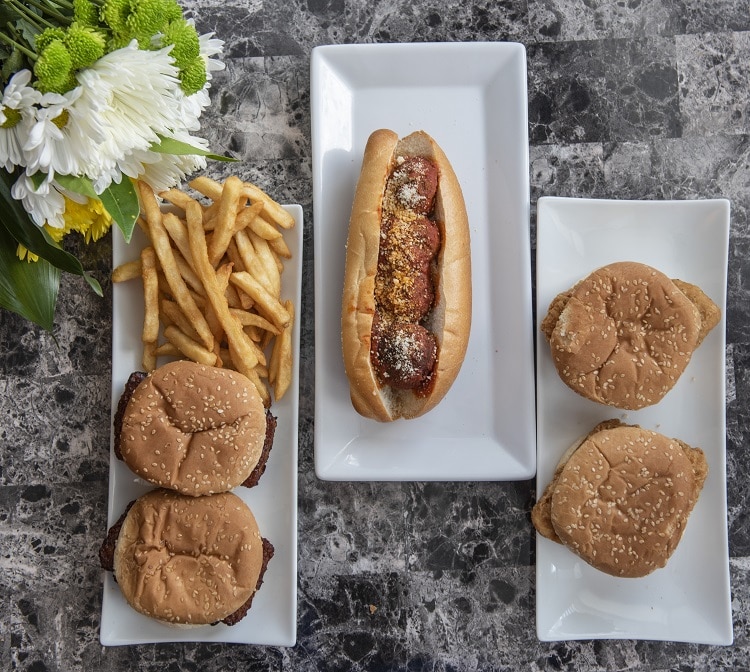 The first Five and Fly will offer a small meatball sandwich (on a six-inch roll); two chicken patty sandwiches; and a combo that's two rib-patty sandwiches and a side of fries. Each of those tempting options are just five dollars! The Five and Fly special will run all day during the market's hours, which are Monday through Saturday from 6:30 a.m. to 9 p.m., and Sunday from 7 a.m. to 8 p.m.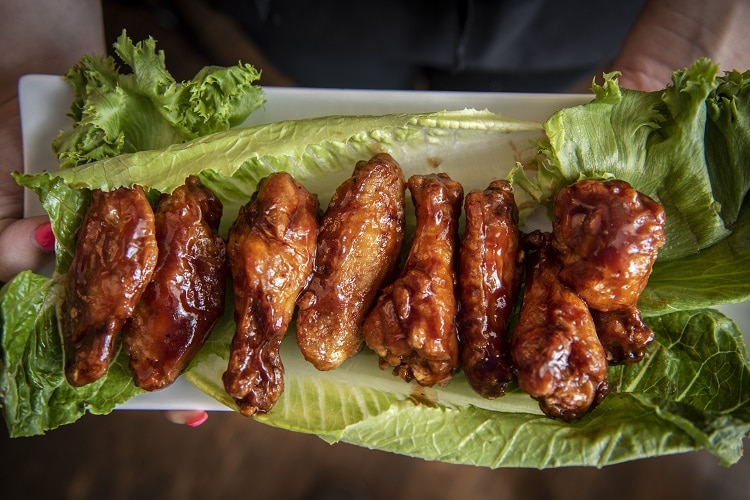 Though it hasn't been announced yet, Triple Fresh gave us the inside scoop about some of the other specials it will have on deck for the rest of the summer and into fall. During the weeks of July 30–August 12, get excited for small beef or chicken cheesesteak, small ham-and-cheese hoagie, and a quarter-pound cheeseburger-and-fries combo. Mid-August will see Triple Fresh's famous pulled pork sandwich with coleslaw (called a "Pig Iron") and two combos: a chicken patty with fries and a jumbo chili cheese dog with fries. Into the fall, you'll see other awesome lunch specials, like chicken wings, club sandwiches and a turkey burger with fries. Keep an eye on the Triple Fresh Facebook page for updates about these great rotating specials.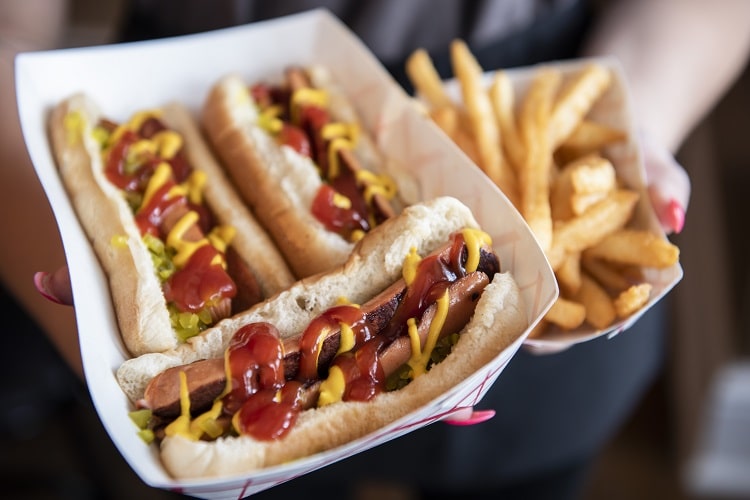 To round out your lunch, choose from Triple Fresh's selection of ice-cold drinks, like bottled ice tea and iced coffee, and plenty of your favorite snacks and fresh fruit to enjoy on the side. If you like to enjoy a little sweet treat as a finishing touch to your lunch, stop through the bakery department for a fresh-baked cookie or donut.
If you're in a hurry or only have a short lunch break at work, use the convenient online ordering Triple Fresh offers through GrubHub, to truly get your food on the fly.
No need to stress about lunch this summer! Feed the whole family, or just grab a delicious bite for yourself, with Triple Fresh Market's new Five and Fly specials!
Find Triple Fresh Market at 801 Doe Run Rd. in East Fallowfield; phone: (610) 384-5037.