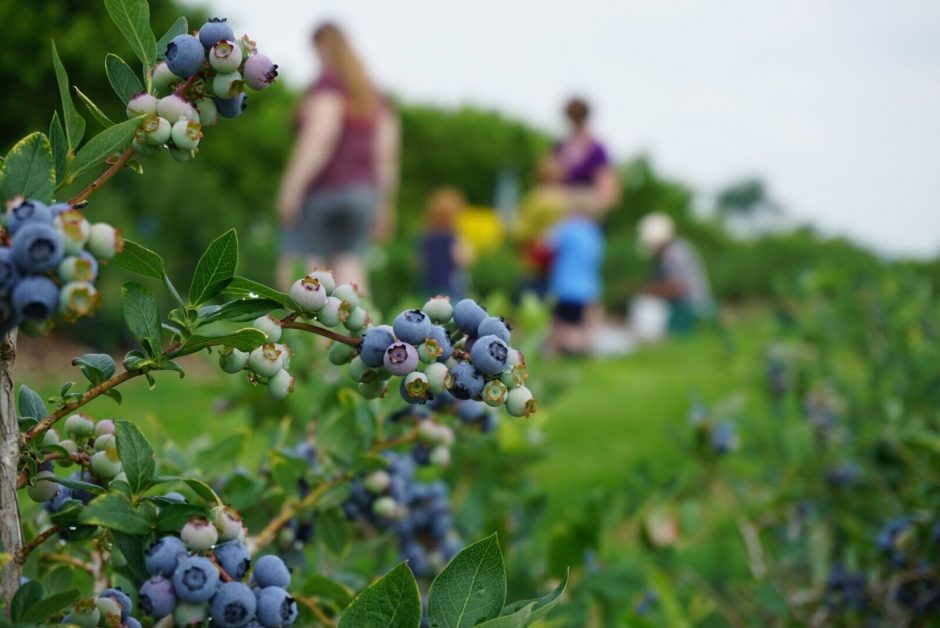 For those who are looking to reap the benefits of local growers, highlight York County on your travel map and start planning time to visit local farms for summer favorites at pick-your-own locations. The season for fresh fruits and veggies is just around the corner at the following farms and farm markets: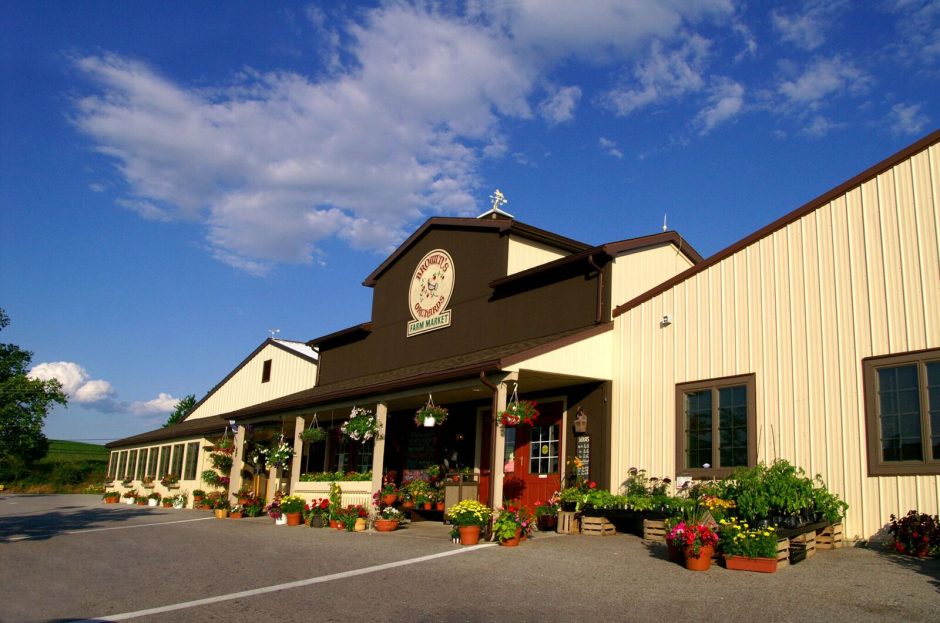 South of York City, just off of Route 83 in Loganville, Brown's Orchards & Farm Market is a great destination for a family outing. Started in 1948 as a roadside stand, Brown's has grown into so much more. Throughout the summer and fall months, the orchards supply a variety of pick-your-own options. Look for strawberries to be ready at the end of May, followed by cherries, raspberries and blueberries. Peaches will close out the summer in August, with apples and pumpkins welcoming in fall.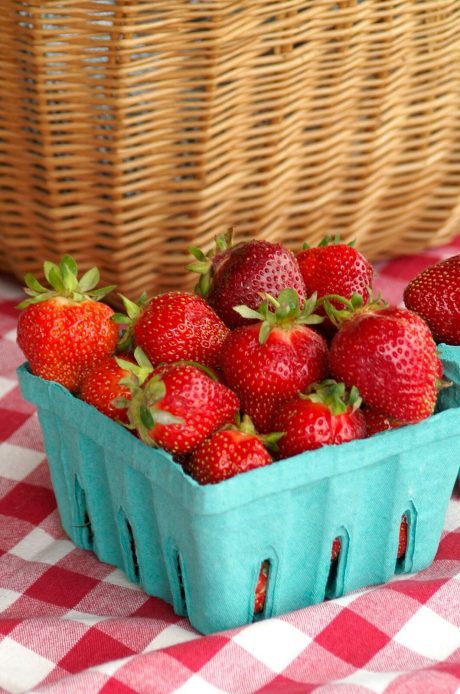 It is not hard to make a day of it at Brown's Farm Market. The market is full of local produce from the farm and others nearby, with a great selection of on-site pressed apple cider. Make sure to pick up some fresh sugar cakes or fresh fruit pies from the bakery.
If all that picking builds up an appetite, you've come to the right place. Brown's cafe and coffee bar are here to serve. Call ahead to order belly-filling boxed lunches for in the field, or stop in for a cool iced tea and panini. The cafe's full menu for breakfast, lunch and dinner even includes pasta and seafood dishes. But wait, there's more. At the pavilion, indulge in pit beef or turkey and pulled chicken or pork, and top it off with a creamy sweet scoop of Hershey's ice cream.
Be sure to check the events page often for what's happening at Brown's. Moms get free ice cream on Mother's Day, and May 20 is Armed Forces Day. Plan a dinner with friends at the May 26 Orchard to Table dinner highlighting fresh asparagus and strawberries. The younger crew (and the young at heart) are invited to come for an afternoon of fun on June 3 to mingle with their favorite caped crusaders at the Strawberries and Superheros event.
Check the website or call for more information on events and pick-your-own schedules as they become available. 254 S. Main St., Loganville, (717) 428-2036
With a farm market that stays open year-round, fruits and vegetables are always sprouting at Flinchbaugh's. Over the summer months you'll find fresh strawberries, cherries, blueberries, sweet corn and much more, as well as a stock of free range eggs, Perrydell milks, locally produced groceries and locally raised beef and pork. Bonus for nature-lovers: the orchard at Flinchbaugh's participates in sustainable growing practices for its produce.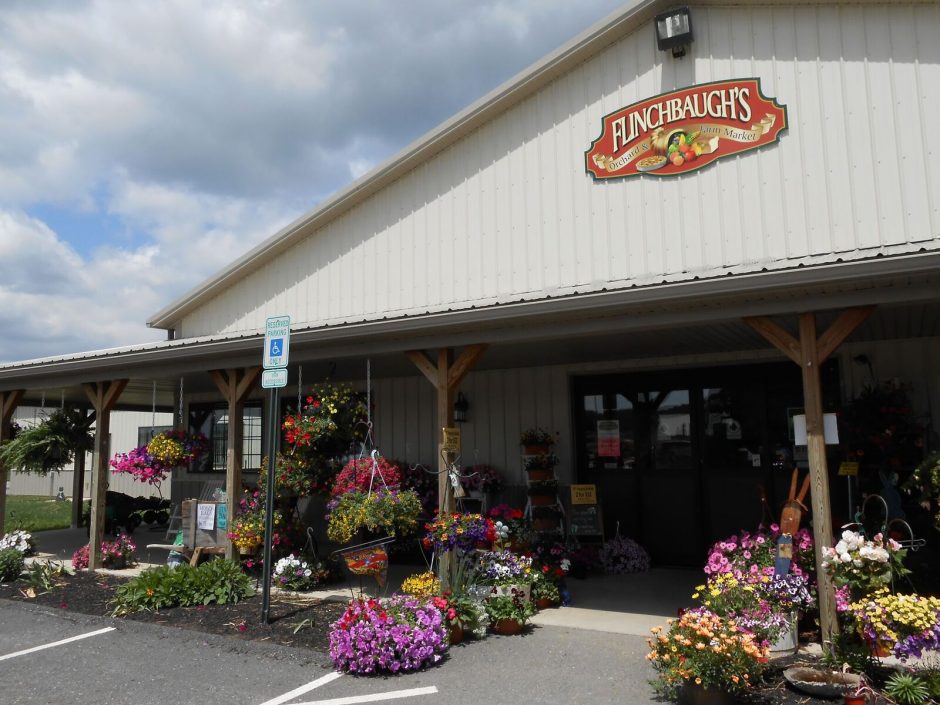 A pavilion is available for private events, and educational farm tours are available in spring and fall. Allow for playtime on the straw bale jungle gym and enjoy a homemade treat in the great outdoors.
Nothing screams summer more than fresh, juicy, tree-ripened peaches. Come to Flinchbaugh's Orchard & Farm Market August 5–12 for a celebration of this wonderful sweet summertime treat. Gather peaches from the trees for your own treats or enjoy tasty recipes at the Peach Fest, which highlights 30 distinct varieties of peaches, nectarines and plums. Complete with tractor-pulled wagon rides, games and sundaes, this a great way to spend a summertime Saturday. Harvest times for apples and pumpkins are on the agenda as summer winds down.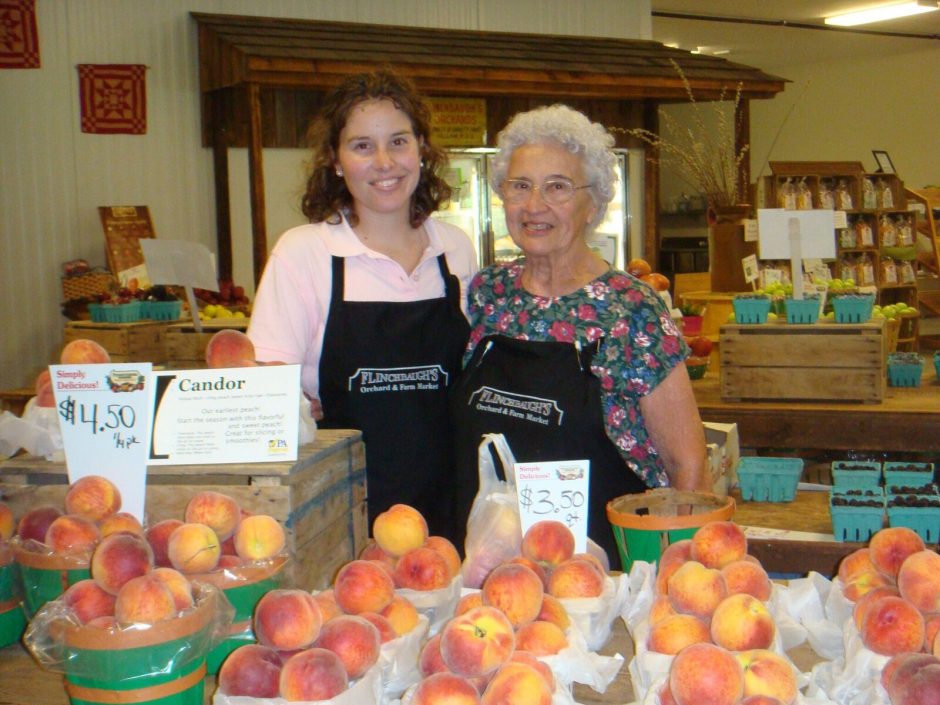 Fourth-generation Flinchbaugh owner Julie Flinchbaugh tells us, "Our farm market serves the community as a hub for local foods—procuring a mix of locally grown and prepared food items from farmers and nearby food processors. We love connecting you to your food source, providing various educational farm tours, festivals and pick-your-own opportunities. We invite you, your family and your friends to discover the variety of activities and products at Flinchbaugh's Orchard & Farm Market!" 110 Ducktown Rd., Hellam, (717) 252-2540
Mark your calendars for June 17, when Maple Lawn Farms opens its pick-your-own season with cherries. Blueberries will follow shortly after, along with peaches and nectarines. Apples and pumpkins will be ripe and ready for picking in the fall. To keep up-to-date on the harvest calendar, follow Maple Lawn Farms on Facebook for the "Ripe and Ready Report."
Those who seek a more grab-and-go approach to summer produce can stop into the farm market for in-season selections. Maple Lawn also offers CSA options.
Whatever you do, be sure to stop by on a Saturday, when Maple Lawn bakers are hard at work whipping up scrumptious treats for those with a sweet tooth. Indulge in a dozen apple cider donuts, whoopie pies for the family or a variety of cookies to hide for your own secret stash. Come early—these treasures are first-come, first-serve.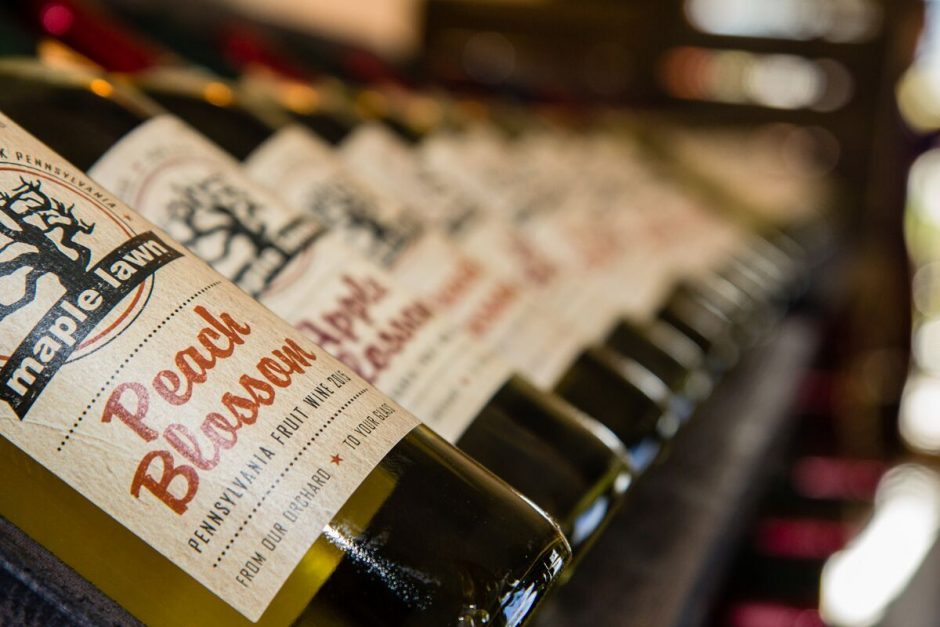 Just next to the farm market is an extension of the fruit orchards, the Maple Lawn Winery & Cider House. Keeping true to the flavors of the fruit, Maple Lawn winemakers craft and bottle recipes with care and dedication. A stop on the Mason-Dixon Wine Trail, the winery has a great selection of fruit wines and ciders. Stock up on refreshing cherry wine to serve at a summer picnic or a blueberry bottle for a festive family cookout. If cider is more your style, pick up a four-pack of Crooked Branch Cider to complement a weeknight dinner. 2885 New Park Rd., New Park, (717) 382-4878
***
Whether you choose to pick your own, join a CSA or shop at a local farmers' market, take time this summer to support the local farmers of York County and explore the strong family farming communities that continue to serve locals and visitors alike.
Top three photos:

Brown's Orchards & Farm Market

Middle two photos:

Flinchbaugh's Orchard & Farm Market

Bottom photo:

Maple Lawn Winery & Cider House