The second annual Hops & Vines for Hunger campaign kicks off on November 1, and we couldn't be more excited! This innovative collaboration between Feeding PA, Breweries in PA and PA Eats is a combination of some of our favorite things: fighting food insecurity, local craft beer, and Pennsylvania wine. The long and short of it is that nearly 50 breweries and wineries across the state have committed to raising funds throughout the month of November to maximize the work of Feeding Pennsylvania's nine member food banks, and to support the development of nutrition education resources created by PA Eats.
Thanks to Breweries in PA for putting together this helpful map that charts out each of the participants!

Each Hops & Vines for Hunger participant is going about their fundraising efforts in different ways. We're sharing each one's Hops & Vines for Hunger specials below, separating participants by region (head here for Central and Western PA) — make a plan to hit up a few of your favorites, now through November 30, to get in on the fun(draising)!
Philly 'Burbs
Animated Brewing Co.: This comfy brewpub (and Coatesville's first brewery!) will be designating its most popular West Coast IPA as our "Hops & Vines For Hunger Drink" and donating $1 from each pint sold! 255 Mt Airy Rd., Coatesville, PA; no phone.
Bald Birds Brewing Co.: Bring the whole family along to this open, spacious warehouse brewery with plenty of seating for large groups. Every Wednesday and Sunday, they'll donate $1 from a rotating pint and 4-pack; be sure to ask your bartender which is the special Hops & Vines for Hunger beer! 970 Rittenhouse Rd., Suite 400, Audubon; (484) 392-7068.
Bitchin' Kitten Brewery: The cat theme is strong at this cheeky brewery that's right across the Delaware River from Trenton. For instance, a bunch of its IPAs are named after cat stuff (Dewclaw, Twisted Whiskers, Pale of 2 Kitties, Splinter Cat), and Bitchin' Kitten will donate 50 cents per pint of any of these selections through November. And: They'll donate an extra $1 for each t-shirt or hoodie sold. 58B E. Bridge St., Morrisville; (267) 799-5348.
Chaddsford Winery: Find a sunny spot on the lawn, or sidle up to the well-worn bar at this iconic PA winery, and order up a "Hops & Vines" flight throughout the month of November. The flight will include Chaddsford's '21 Sparkling Apple, a Nightmare on East Elm Street pumpkin beer by Conshohocken Brewing Company and a Partake Soft Baked Pumpkin Spice Cookie. 10% of proceeds will be going back to the fundraiser. Chaddsford is also offering this at its Lahaska tasting room. 632 Baltimore Pike, Chadds Ford; (610) 388-6221.
Forest & Main: Cozy up in this Euro-style watering hole right on Ambler's main street for a perfectly poured pint of Fore & Aft, a 3.5% ABV stout. Forest & Main will donate $1 of every pint sold! 33 E. Butler Ave., Ambler; no phone.
Hidden River Brewing Co.: Plan a visit to this rustic (and possibly haunted) Berks County brewery in November for a special Hops & Vines for Hunger beer. TBD.  1808 Schuylkill Rd., PA-724, Douglassville; (484) 798-8065 
Levante Brewing Co.: For the month of November, this West Chester mainstay will offer a designated "Hops for Hunger" flight, with $5 from each flight donated to the campaign. 208 Carter Dr., Suite 2, West Chester; (484) 999-8761.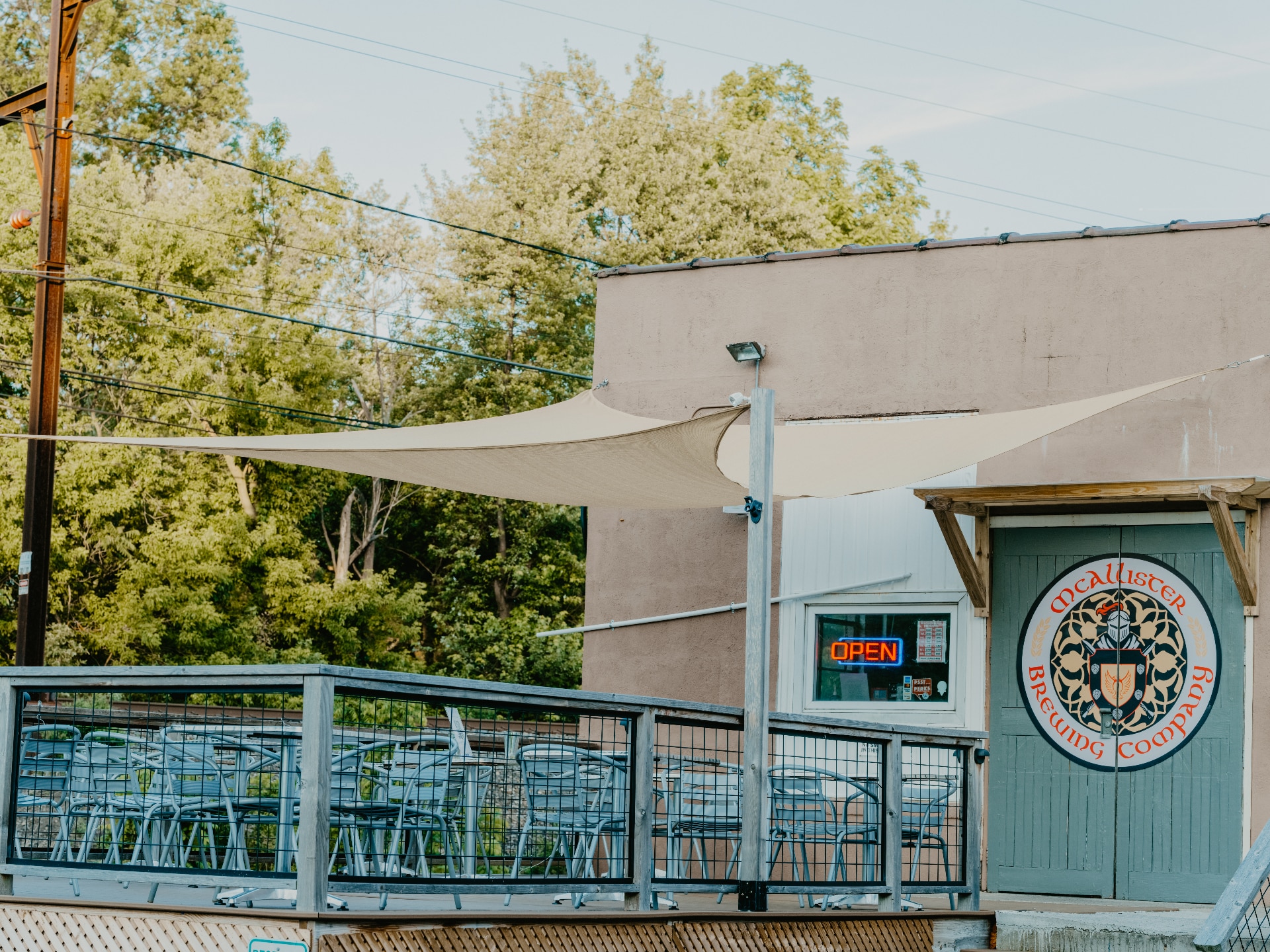 McAllister Brewing Co.: This brewery with a speakeasy twist (and a fireplace!) is getting in on the Hops & Vines for Hunger train with weekly dining donations on Thursdays in November. 810 Dickerson Rd., North Wales; (267) 655-4918.
Neshaminy Creek Brewing Co.: This long-standing craft brewery on the northeast edge of Philly will donate $1 for every one of its County Line IPAs sold every Friday in November. 909 Ray Ave., Croydon; (215) 458-7081.
Odd Logic Brewing Co.: This cool local hang will be hosting a food drive on Sunday, Nov 13. Patrons will receive one free beer for every 10 items brought in, and Odd Logic will be donating 10% of sales from the day, as well. 500 Bristol Pike, Bristol; no phone.
Penns Woods Winery: This award-winning family winery will be donating 10% of their mulled wine sales during the month of November! 124 Beaver Valley Rd., ​Chadds Ford; (610) 459-0808.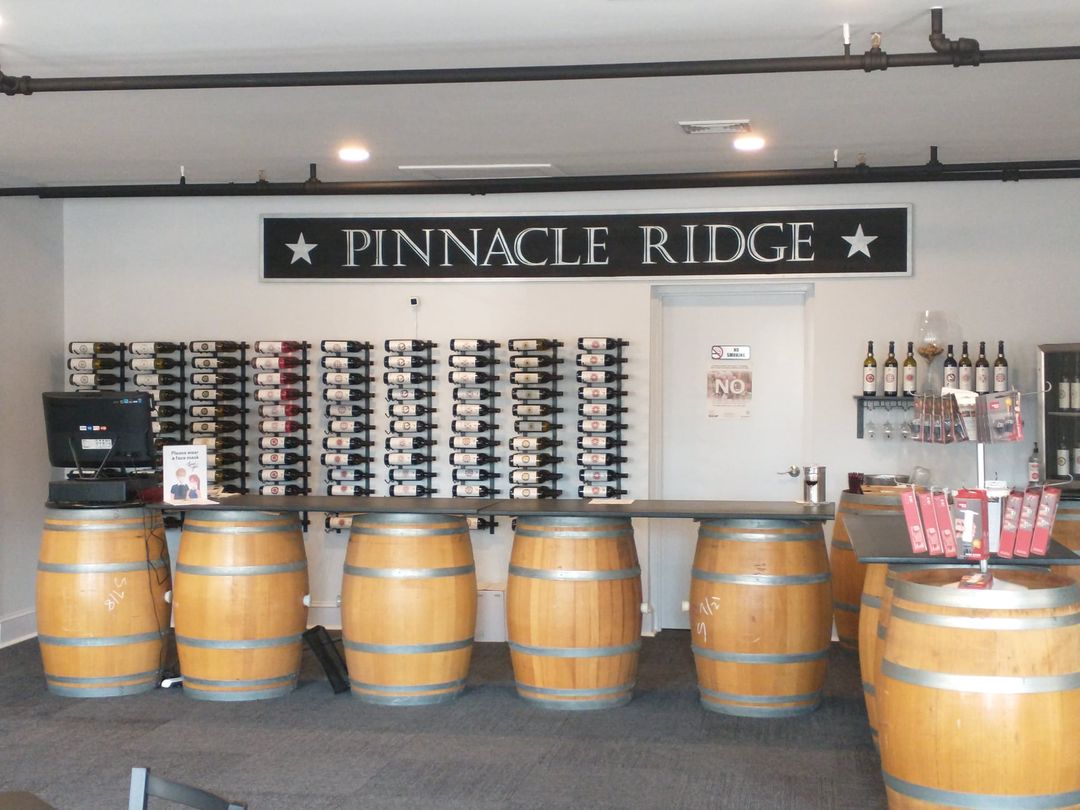 Pinnacle Ridge Winery: Check out this winery's new tasting room in Lansdale this month; they'll be donating 50% of all tasting fees in the month of November! 34 Susquehanna Ave., Lansdale; (610) 756 4481.
Root Down Brewing C0.: Relaxed and inviting, Root Down holds it down in Phoenixville's brewery-heavy downtown. This month, they'll be donating $1 from every pint of Hoppy Digital, an unfiltered pale ale, to Hops & Vines for Hunger. 1 N. Main St., Phoenixville; (484) 302-5407.
Second Sin Brewing: Three friends started this craft brewery in Bristol, and for Hops & Vines for Hunger in November they are donating $1 from three rotating beers: Pumpkin Ale, The Scarecrow Chugs at Midnight (a cream ale) and a schwarzbier. 1500 Grundy Ln., Bristol; (267) 812-5251.
Sly Fox Brewing Co.: This long-standing brewery will be participating in a month-long donation campaign at all six of its pub locations (Pottstown, Phoenixville, Malvern, Wymossing and two in Pittsburgh). Patrons can make donations using a donation button via its point-of-sale system. Various locations.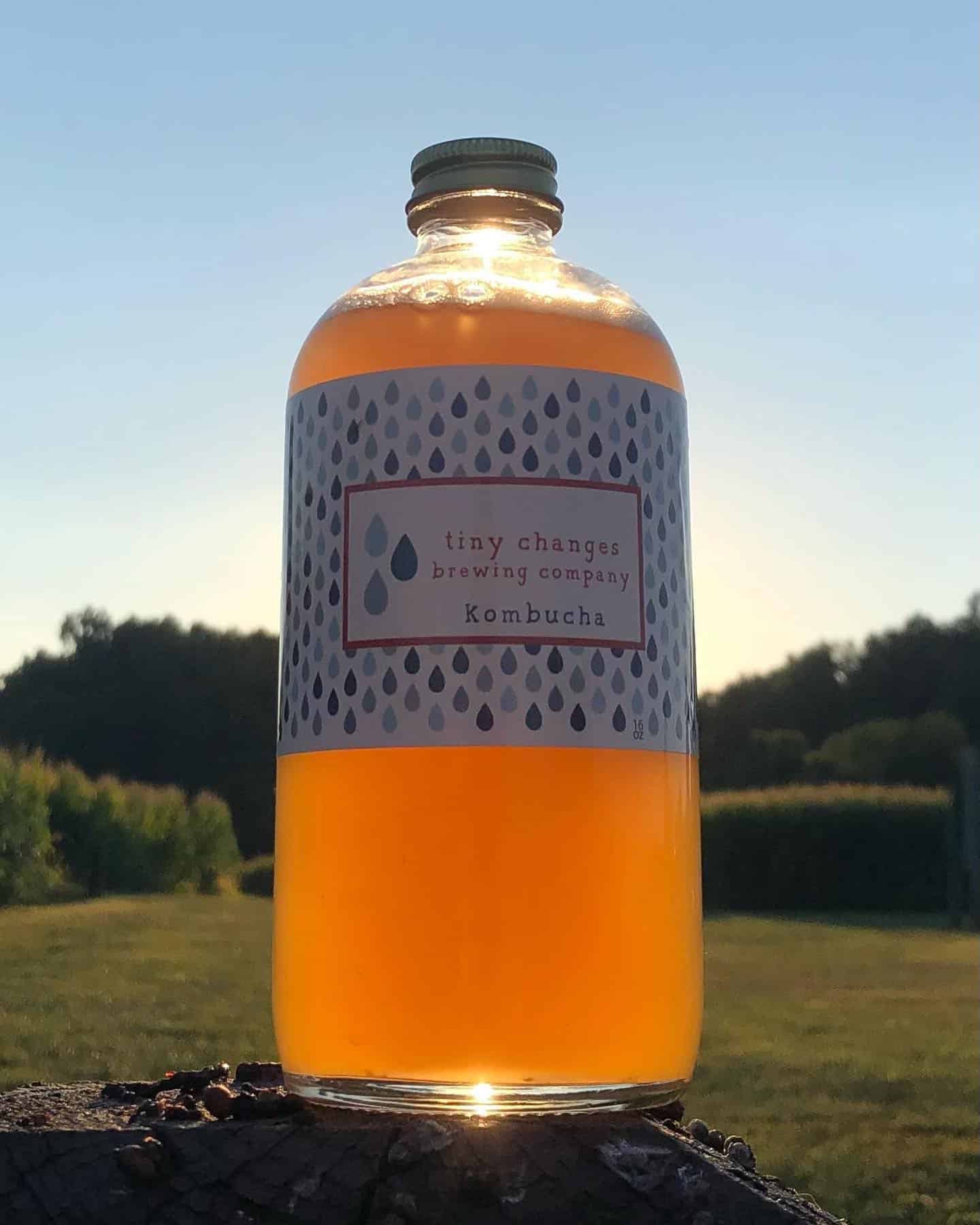 Tiny Changes Brewing Co.: This local kombucha operation (our first PA 'booch brand in the fundraiser!), makes fermented brews featuring local hops and grapes from Chester County and Lancaster County producers. This November, they're making a special kombucha flavor, Random Rules, with organic oolong tea kombucha conditioned on locally foraged pawpaws, Maple Arch Farm organic strawberries, Madagascar vanilla bean and dosed with Citric and Mosaic hops. Profits from that flavor will be donated to Hops & Vines for Hunger!
Vault Brewing Co.: Stop into Vault's brew pub on a Friday in November, and pair one of the creative dishes on its menu (pork belly fries, anyone?) with a pour Of Hops and Clouds, a New England-style Pale Ale, brewed with Mosaic, Citra, and Simcoe hops, featuring refreshing tropical and citrus notes. They'll be donating $1 from every pint of "Of Hops and Clouds" sold (on Fridays) to Hops & Vines for Hunger!  A jar for donations will also be displayed on the bar. 10 S. Main St., Yardley; (267) 573-4291.
von C. Brewing Co.: Each weekend in November, von C. will donate $1 of the sales of a select beer, and will also add a donation opportunity to its POS for guests to select an amount to add to the tab at closeout. 1210 Stanbridge St., Suite 300; Norristown; (484) 231-1501.
NEPA
Barley Creek Brewing Co.: The first brewery in the Pocono Mountains since Prohibition will be running two forms of support for the Hops & Vines for Hunger campaign. Starting Monday, November 14, they will be donating 50 cents from every pint of its flagship High Tide Lager sold on draft, as well as offering guests the ability of rounding checks up with the difference also being donated. Barley Creek will also be matching those guest donations until December 14! 1774 Sullivan Trail, Tannersville; (570) 629-9399.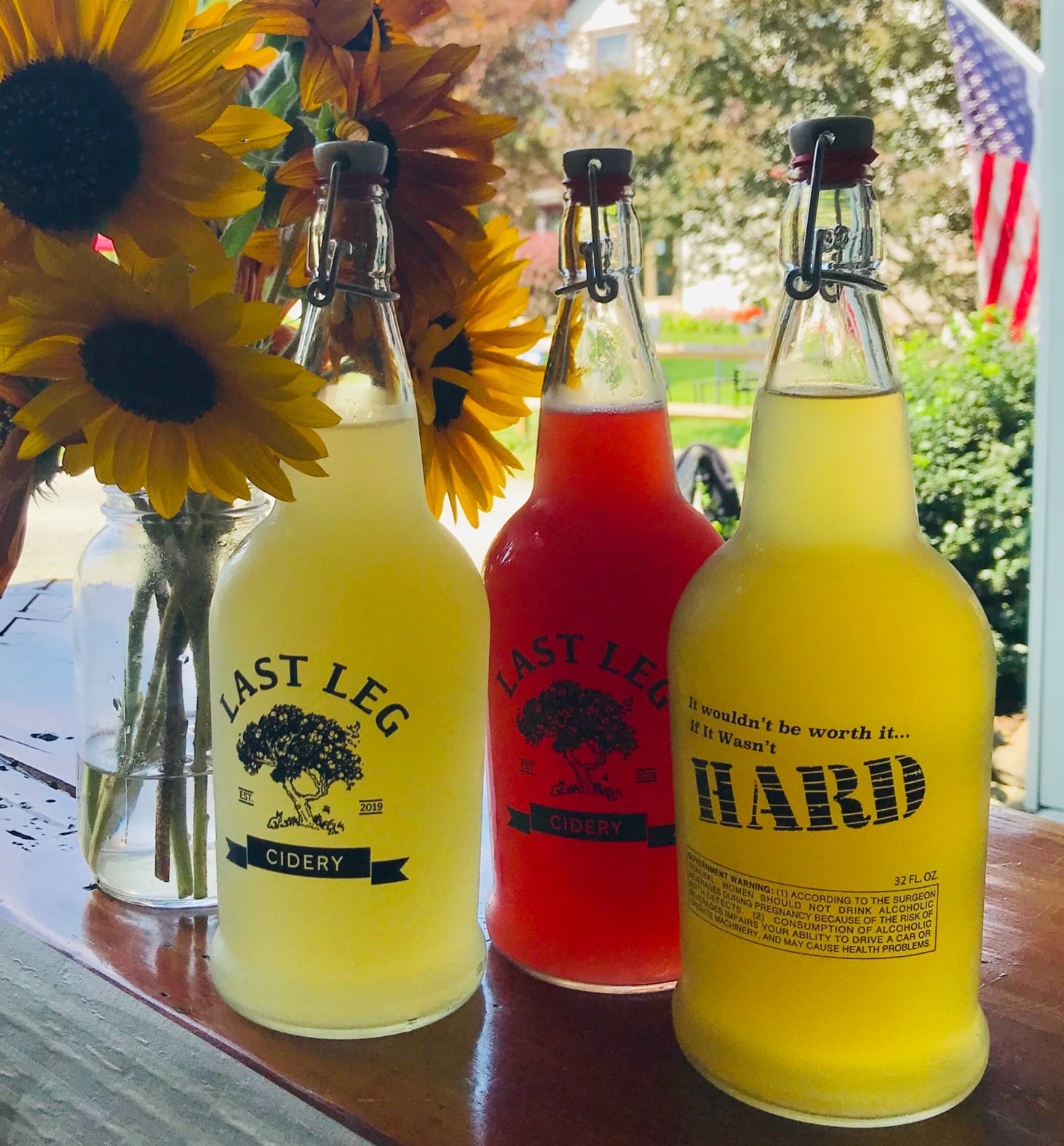 Last Leg Cidery: Stop by this contemporary urban cidery early and often during the month of November; they will be donating 10 percent of sales to our campaign! There are plenty of fun ciders to choose from, like apricot guava, sour cherry, lemon blueberry and more. 15952 State Road 407, Factoryville; (732) 320-1831.
Breaker Brewing Co.: Join Breaker Brewing at both locations the entire month of November as it teams up with Hops & Vines For Hunger to fight food insecurity. One dollar from every 16-oz. pour of its Lunch Pail Ale will go towards the fundraiser. 787 E Northampton St., Wilkes-Barre; (570) 392-9078; 192 Wildcat Rd., Archbald; (570) 392-9078.
Fegley's BrewWorks: Info TBD; 812 Hamilton St., Allentown; (610) 433-7777; 559 Main St., #101, Bethlehem; (610) 882-1300.
We have so much gratitude for all these incredible breweries and wineries who are participating! For more info on Hops & Vines for Hunger, or to donate directly to the campaign, please see this info on the Feeding PA website.
Feature photo:

McAllister Brewing

All other photos:

Courtesy of the respective businesses