October is both Pennsylvania Cheese Month and Pennsylvania Wine Month, which seems like a genius marketing move to us. There is so much to explore in these two PA agricultural/culinary categories, and when you put them together, there's even more deliciousness on deck. Because the Commonwealth is home to many diverse landscapes, microclimates and terroir, there is an unbelievable variety of both local wine and local cheese — truly something for every palate and preference (even plant-based cheese for the vegans!).
At PA Eats, we are champions of local wine and cheese all year long, but we do love any reason to celebrate them more. Here are seven ways we plan to rock out during PA Cheese Month and PA Wine Month; we invite you to join in the fun, or create your own ways to fête the beauty and the bounty that are local wine and cheese!
Follow Local Cheesemakers & Wineries on Social
 

 

View this post on Instagram

 
If you want to know what's going on behind the scenes with the cheesemakers and wineries in your community, follow them on social media! Engaging with their content is such an easy way to show your support, and you'll be the first to know about new product releases, subscription memberships, pop-ups, special events and more!
A few of our cheesy suggestions include: Valley Milkhouse Creamery, Birch Run Hills Farm, Goat Rodeo Farm & Dairy, Perrystead Dairy, Clover Creek Cheese Cellar and the PA Cheese Guild.
For winemakers and wineries, some to follow include: Va La Vineyards, Wayvine Winery & Vineyard, Camuna Cellars, Mural City Cellars, Vox Vineti, Cellar Beast Winehouse, Galen Glen Winery and Pennsylvania Wines.
Check out the PA Cheese & Wine Trails
Did you know that there are both Pennsylvania wine trails and cheese trails? These two awesome resources are a smart way to get a big-picture sense of all that's happening in PA and check to see if there are makers near you or en route to travel destination.
Visit a PA Winery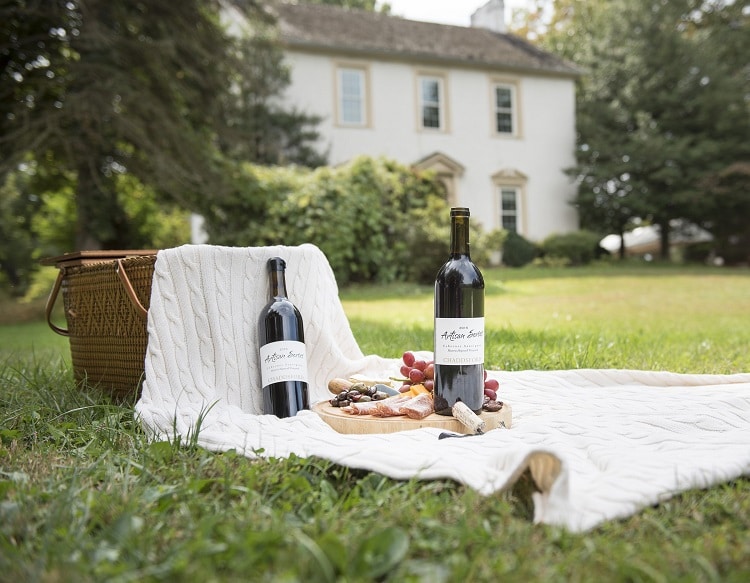 Once you've taken a dive into the trails, make a plan to visit a PA winery! Autumn is the perfect time for either sunny outdoor afternoon hangs or cozy evenings in a tasting room. A trip to a winery is also like a little vacation hack: You don't actually have to go that far, but it feels like a very different change of pace once you get there!
Wherever you are in PA Wine Land, there is a winery vibe out there for you, whether you seek a countryside experience (think Chaddsford Winery in Chadds Ford or Wycombe Vineyards in Furlong), a waterfront excursion like Conneaut Cellars on Lake Erie, or a bustling urban winery, like the Mural City Wine Garden in Philly's Fishtown neighborhood, A Concrete Rose in Lancaster and Rowan Asher Winery in downtown Stroudsburg.
Before you visit, check out the winery's website for all the relevant info, like if food is available or if you should bring your own; if you should reserve a spot for a tasting or if walk-ins are welcome; and if any special events are coming up like yoga classes or live music. Some, like the Inn at Grace Winery in Glen Mills even offer overnight accommodations!
Buy PA Cheese
 

 

View this post on Instagram

 
We know we don't have to twist your arm to bring home a tasty hunk of locally made cheese! There are so many ways to buy PA cheese, including:
Explore PA Rosé & Sparkling Wines
 

 

View this post on Instagram

 
Rosé and sparkling wine are not just for summertime! Fresh and lively, Pennsylvania rosé is lovely in the fall, especially in place of a cocktail at happy hour; and bubbles are always appropriate at special occasions, holidays and brunch! We've rounded up some of our favorite local roses here and some fabulous PA sparkling wines here.
Build an Awesome Cheese Board
Snack and grazing boards of all sorts are trending hard on social media these days, but in our opinion, cheese boards are still the champ! There is no wrong way to build a Pennsylvania cheese board, but getting some direction from cheese makers (like in our Pennsylvania Kitchen video above) certainly can't hurt!
Some of the best cheesemonger-approved tips that we've come to count on include:
Curation is key. Pick 3 or 4 cheeses instead of cluttering the board with too many options. Go for variety in terms of both flavor and texture; for instance, pick one soft and creamy cheese, one firm, aged cheese and one "wildcard" cheese.
Let your cheese come to room temperature before serving. This should take between 30-40 minutes outside of the fridge.
Serve both crackers, for harder cheese, and bread, for soft cheese.
If you eat meat, add some charcuterie, like salami, prosciutto or Serrano ham.
Don't forget the accouterments! A drizzle of honey, a swipe of jam, a bit of fresh fruit, and a handful of olives or pickles bring color and contrast to the board.
Make sure any leftover cheese is stored properly.
For more cheese board advice, follow Madame Fromage AKA Tenaya Darlington on Instagram. This Philly-based cheese expert and author always has you covered with pairing ideas, presentation inspiration and more.
Make a Cheesy Recipe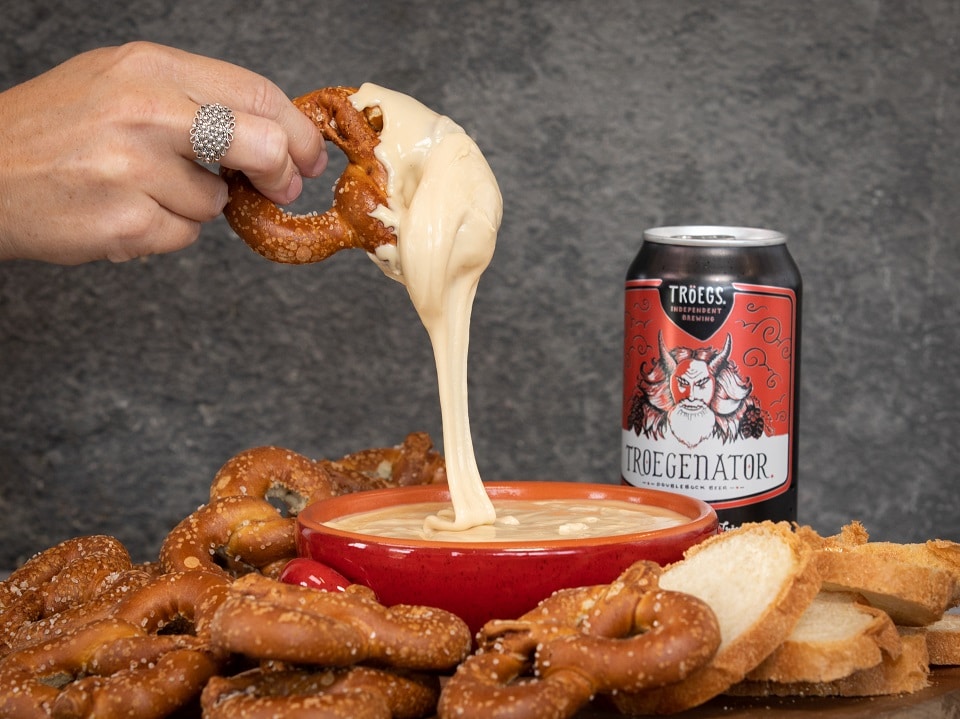 There are literally infinite recipes out there that use cheese as a main ingredient. Here are some highlights from the PA Eats recipe collection:
Well, at this point, we can only imagine that you're craving local cheese with a generous pour of PA wine on the side! Hopefully, our tips will help you celebrate PA Cheese Month and PA Wine Month in style. However you indulge and imbibe, tag @PA.Eats on Instagram, and use the hashtags #PACheeseMonth and #PAWineLand when you share on social!
Feature photo:

PA Cheese Guild

Winery photo:

Chadds Ford Winery

Cheese board video and fondue photo:

Dish Works