If you've ever spent time looking through PA Eats or follow us on social media, you've probably seen recipes and videos that we've posted that include "Nourish PA" in the titles. This component of our programming is so central to our mission to fight food insecurity in Pennsylvania, that we wanted to take a moment to explain more thoroughly what "Nourish PA" is, and why it matters.
Nourish PA is a catalog of recipes and recipe videos that are designed to be affordable and accessible to anyone. Each recipe features healthy foods that are commonly distributed at food pantries, sidestepping barriers that might affect those facing food insecurity, barriers like expensive ingredients and specialty kitchen equipment. Nourish PA recipes, which are created by volunteer chefs and professional recipe developers, include 10 ingredients or less; they're simple, fresh recipes that help people feed themselves and their families. Educational resources such as these are part of comprehensive health education that can help reduce food insecurity!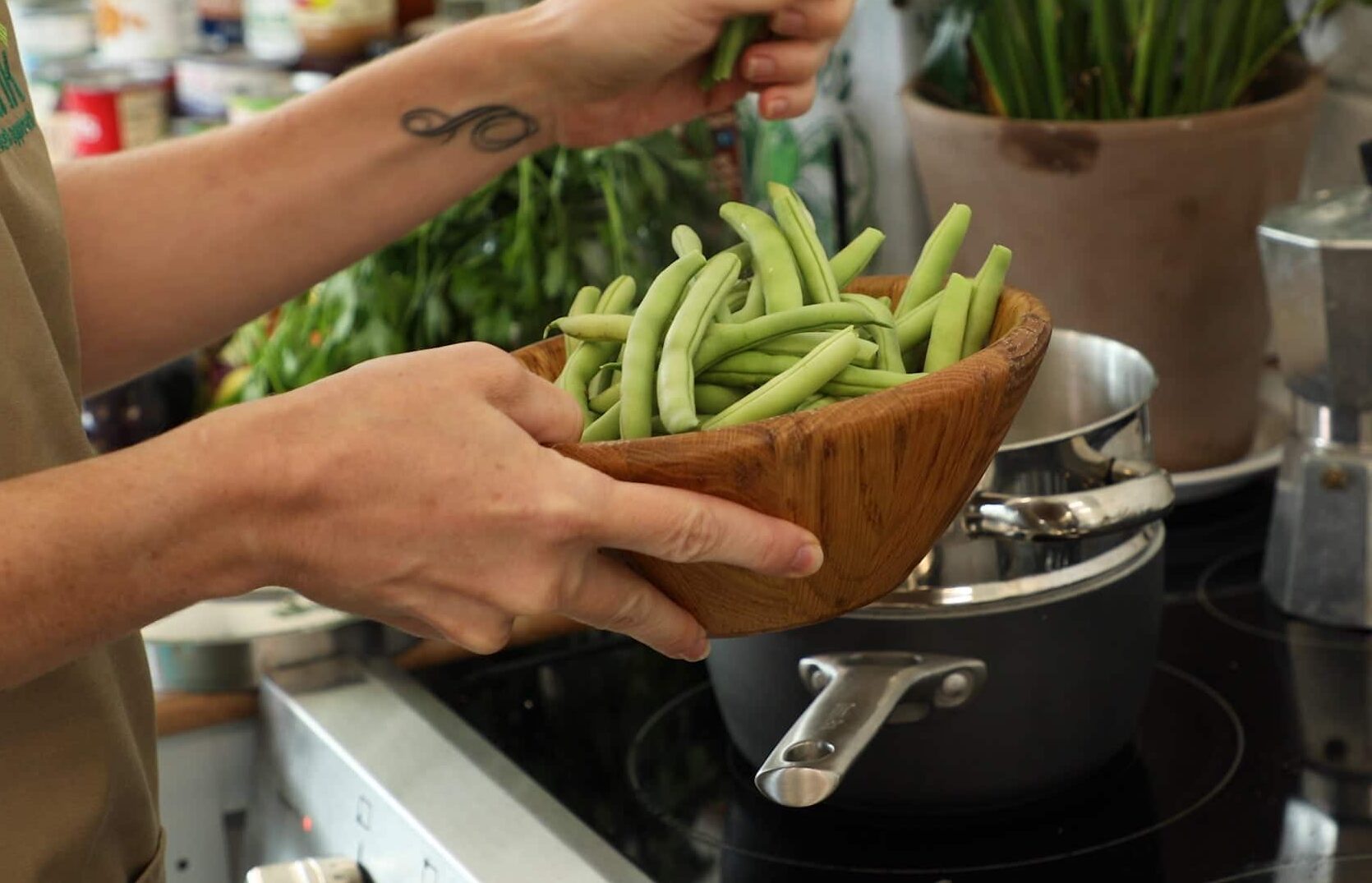 Some Nourish PA recipes feature techniques to help empower home cooks, like how to cook dried beans, how to break down a chicken and how to wash and store greens. Others start with a processed or packaged food, like canned salmon, stovetop stuffing and boxed seasoned rice, and turn them into nutritious meals.
More recently, thanks to a sponsorship from The GIANT Company, we've been able to expand on our Nourish PA for Kids series, which features recipes that require little or no knife work, and no cooking, or microwave cooking.
All Nourish PA recipe content is provided to Feeding PA, a statewide association of nine Feeding America-affiliated food banks. Feeding PA distributes the recipes and videos to food pantries and their clients through social media, via QR codes, and on printed cards to the people receiving food from food pantries. These recipes become a resource to help these clients have some ideas about what to make with the food they're getting, and to teach cooking skills and techniques. We also publish all Nourish PA recipes on PA Eats and through our social media channels, so that they're available to our audience, as well.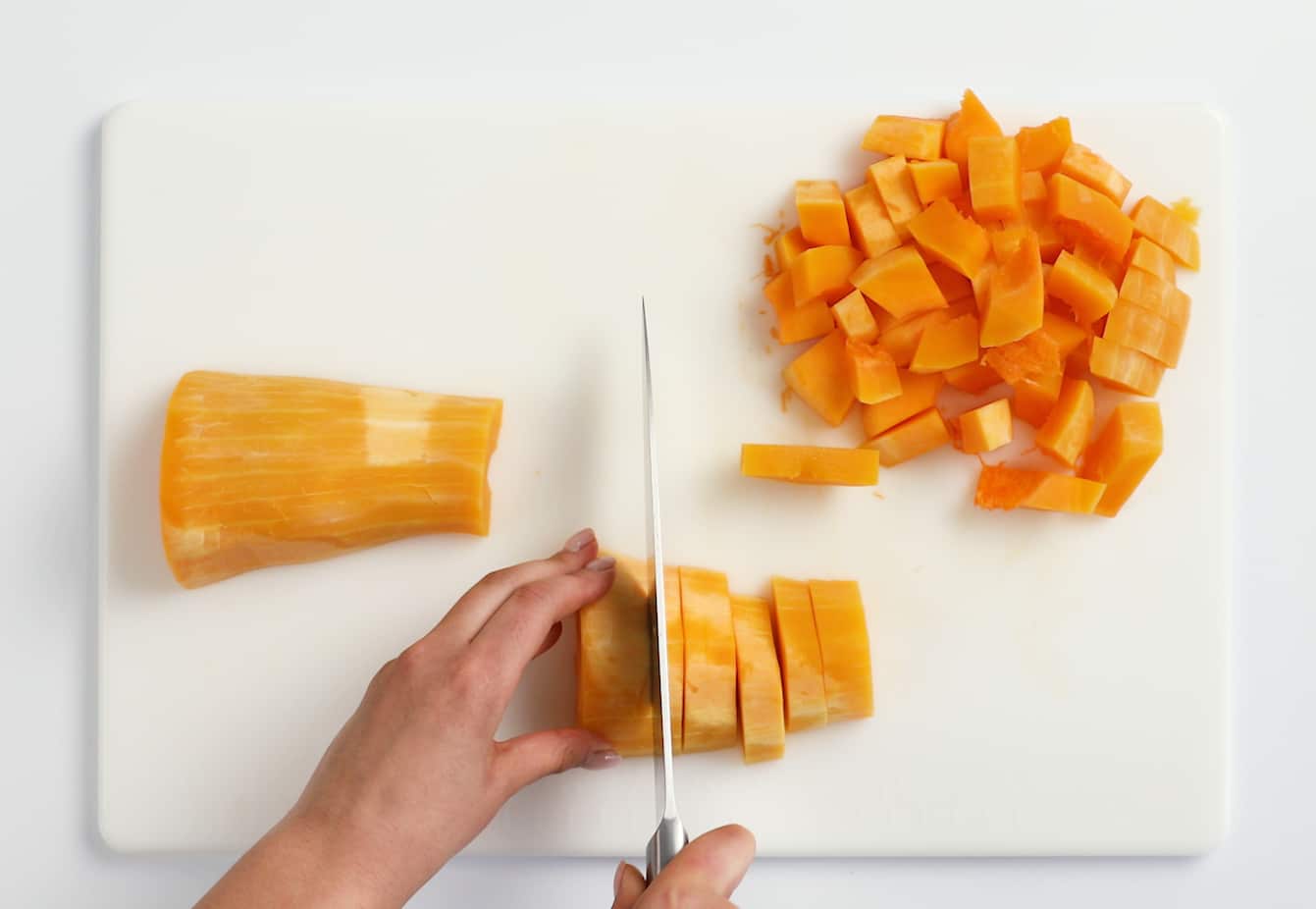 So how did this all get started?
Back in 2019, when we transitioned to a non-profit publication, we knew we wanted to combine our passion for Pennsylvania food with our belief that everyone should have access to enough food. When we first began discussions with the Feeding PA team, we wanted to know what we could do that would truly help the communities that its food banks serve. At the time, Feeding PA's Health Pantry Initiative was just getting off the ground, and it seemed like a great way for us to collaborate with them and make a real impact.
"In our work, we recognized it was so important to provide healthy food to individuals and families utilizing the emergency food network. However, we also saw a need for education on how to use those healthy foods that may not be familiar to them," says Megan Greevy, MS, RD, LDN, Project Manager for the Healthy Pantry Initiative. "The Nourish PA recipes and videos from PA Eats help to fill that gap and empower clients to make simple, tasty and healthy meals for their families."
Since we launched Nourish PA in 2020, we've produced over 125 recipes, thanks to generous support from Tröegs Independent Brewing, The Pennsylvania Beef Council, Dish Works, The GIANT Company, and our Friends of PA Eats Members and donors!
Nourish PA has gotten a lot of great feedback so far from the food pantries in Feeding PA's network.
"The response to the recipes has been very positive, and pantries use them to create meal bundles and do tastings," says Greevy. "Clients appreciate the colorful printed cards and the ideas for how to use the food they are getting from the pantry that day."
For more information on Nourish PA or to get involved, head here!