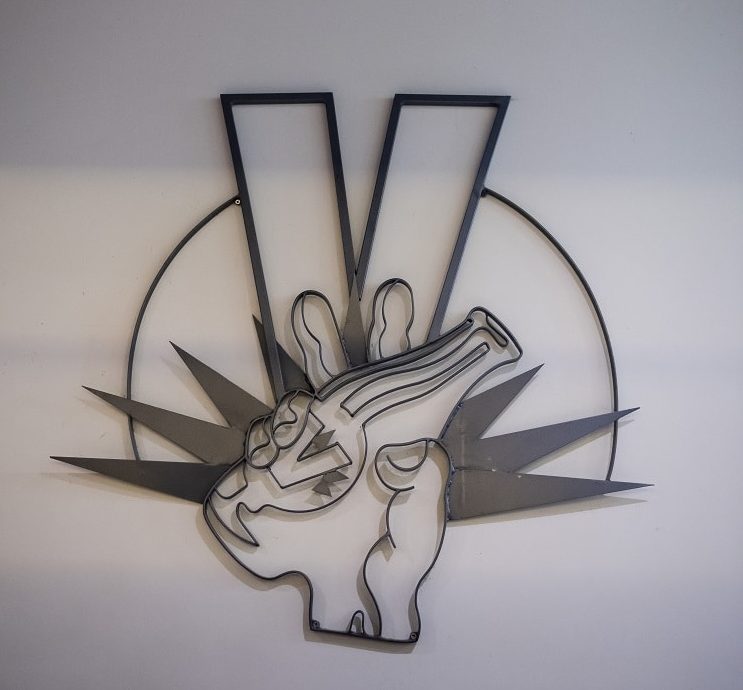 Brewing beer can be a rather solitary profession: Long days in the brewhouse with the din of exhaust fans, the gleam of stainless steel, and maybe a podcast on the headphones for company. Brewing is also hard, often physically-demanding work, with lots of cleaning, lifting, tedious testing and general schlepping. So, it was super fun to get to take a peek behind-the-scenes at a lively social gathering of local brewers, full of camaraderie and cold beer, at the 9th Annual Brotherly Suds brew day at Victory Brewing Company's Downingtown location on Friday, April 6.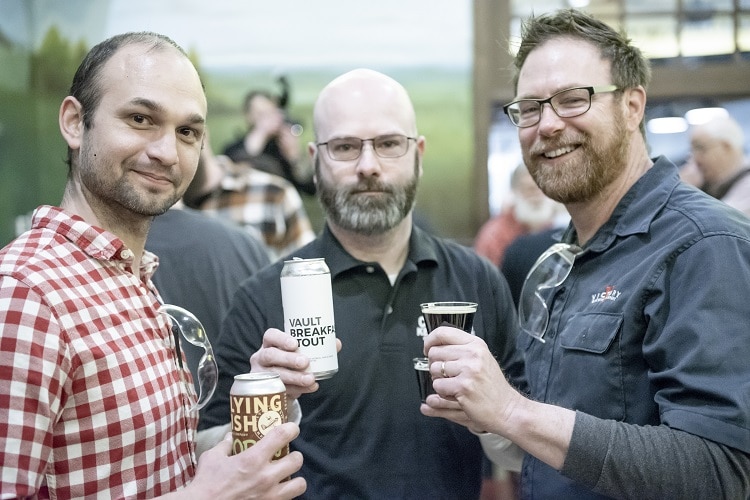 This annual tradition is a gathering of local brewers to create a special one-off beer that's released during Philly Beer Week. Brotherly Suds is the name of the casual consortium of brewers which began in 2009 by folks from Yards, Flying Fish, Iron Hill, Tröegs and Victory. Each year, they take turns hosting the brew day and they invite others from the brewing community to join in on the fun. It was Victory's turn to host, and its Founder and Brewmaster Bill Covaleski and the VBC team invited member breweries of Brewers of Pennsylvania from the Southeast, Northeast and South Central districts for an open house hang.


The day included coffee and doughnuts (kindly donated from The Dapper Doughnut in Plymouth Meeting), a beer share, brewery tours, a talk about yeast, pizza for lunch, and plenty of photo opps with the Hammer of Glory in front of an equally glorious keg throne.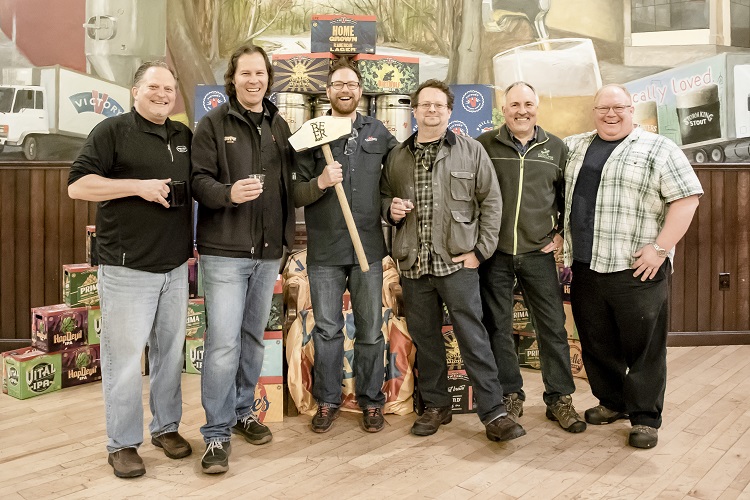 Because VBC's brewing operations are largely automated, the attendees weren't doing hands-on brewing that day (which just meant more time for fun). But, the beer was being made while everyone hung out — it's the first pilsner that the Brotherly Suds group has attempted together.
Covaleski explains, "Very interestingly, it combines German hops with floral American hops, starting with classic Spalter Select and newish Mandarina Bavaria both in the boil and a mix of American, including Comet and Mandarina Bavaria are scheduled for the dry-hopping phase. Fermented with the 'spirit' of Philadelphia's Christian Schmidt Brewery, that closed brewery's lager yeast has been in our portfolio for years and was revived for this brew. When finished after lagering we are expecting a beer of 5% ABV and 40+ IBUs."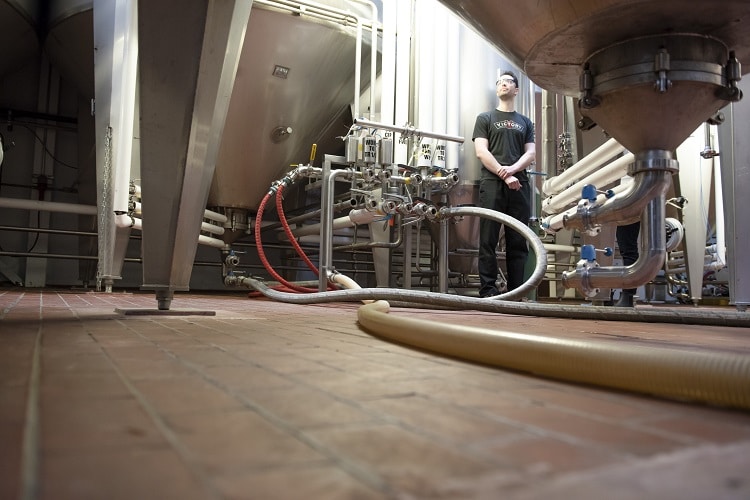 Two of Victory's brewers, Randall and Ryan, gave us a tour of the immaculate brewhouse and explained how the hopped pils were being made. Randall and Ryan were both friendly, passionate and knowledgeable, as they walked us through the step-by-step.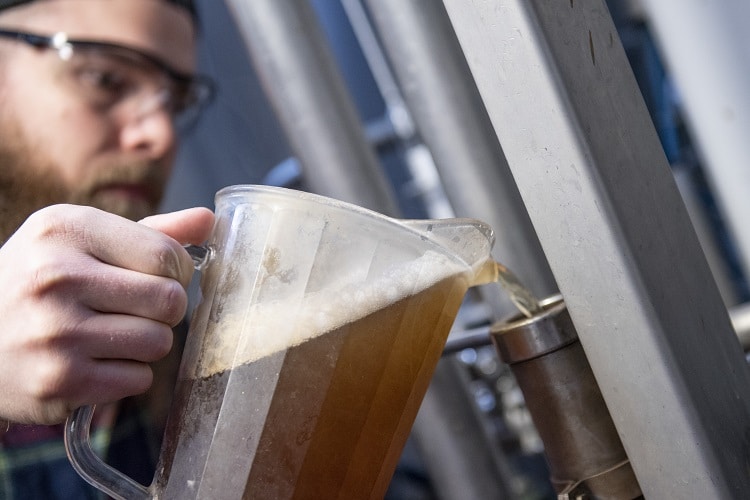 The recipe for this specific beer was developed by the original five Brotherly Suds members, but it will be shared with all of the other attendees. The goal, Covaleski says, is that the open source concept will foster unique versions in breweries all across the region. "Their versions will be explorations on a theme, kind of like jazz renditions of a standard tune," he says.
Look for this special collaboration beer at various events during Philly Beer Week (June 1–10, 2018); one event that week that is confirmed will take place on June 4 at Interstate Draft House in Fishtown. Don't sleep on it! Reportedly the Brotherly Suds beers are sought after and disappear quickly. Covaleski warns, "Typically, the Bro Suds shows up in numerous places and is gone that week!"
Thanks to all of the talented, creative brewers in Pa. who've helped to make this happen (and who keep us happy with so much amazing beer, year-round!)