A lot of people refer to their business or project as "a labor of love," but for Charles Melaragni, this feels especially true. Tucked away on the charming small-town main street of Oxford, Pa. (about 15 miles west of Kennett Square), sits this tiny brewery and taproom, Hollow Earth Brewing Company.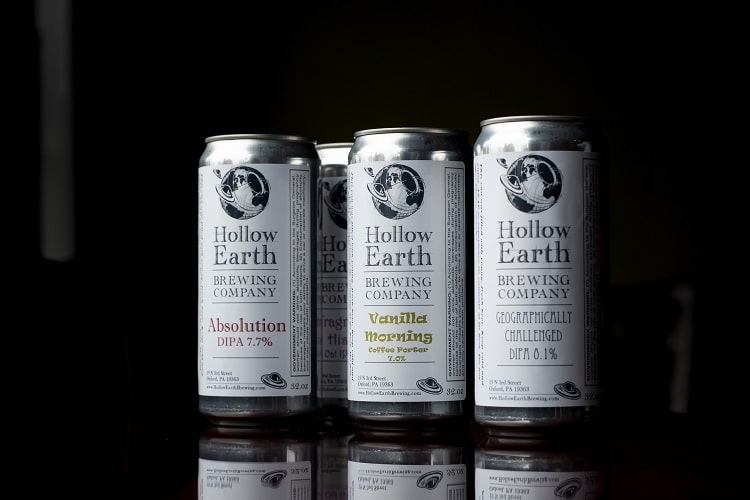 Hollow Earth has been open since early 2017 and, before it opened, Melaragni and his father and a handful of friends would come to the space after work to build the space out. During that time, he spent some time working in the taproom at Levante Brewing in West Chester to learn the service side of running a brewpub. But, because of Pa. Liquor Control Board laws, he wasn't able to continue working for another brewery once he was granted his own brewing license. So, at that point, he threw himself into the build-out, working up to 80 hours a week.
"The floors, the tile work, every single thing you see here is because we built it," he says.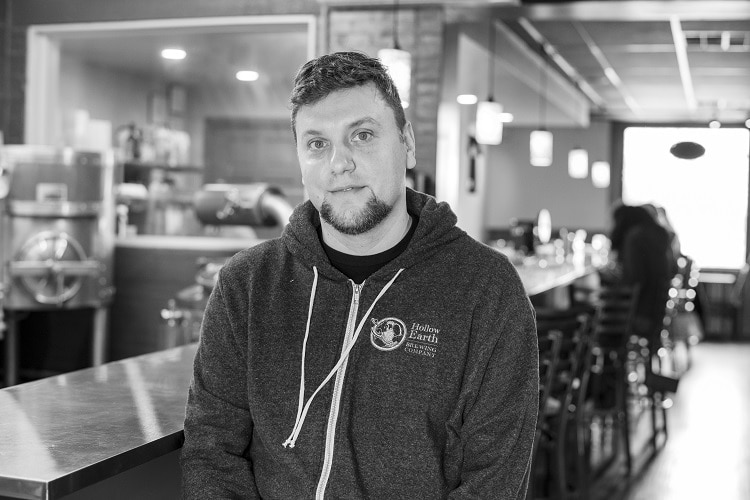 Melaragni, who's been an active homebrewer since age 19 (he had to convince his mom to let him buy a beer-making kit), was inspired to open his own company after some big wins at homebrewing competitions. Though he says he ideally would've liked a larger space to work in (and there are plans in the works for Hollow Earth to expand into another, larger production facility in the near future), budget constraints led him to the 1,000-square foot space on the edge of Oxford's small downtown.
When it came to the design and aesthetic of the space, Melaragni draws from a number of inspirations. "This place is probably a mix of every place I've ever been to," he says. "There's a little Iron Hill in here, I've always loved how they've used the mahogany, that's what inspired the tables. When I first started talking to Jean [Broillet] at Tired Hands… when I first walked into their Brew Cafe, I was like, 'This is exactly what I was planning to build! I've been working on a plan and this is like the same thing!' I do think what we built is a little more modern [looking], though… I'm more of a clean-line guy than a country, rustic guy."
The small front-of-house is flanked by a long, stainless bar, with a dozen or so tables to the left. The taproom is family friendly, with games and coloring books for kids, and a simple food menu of snacks and panini. On the afternoon of our visit, an unseasonably cold and grey day, there was a steady flow of guests, and a cozy, amicable vibe.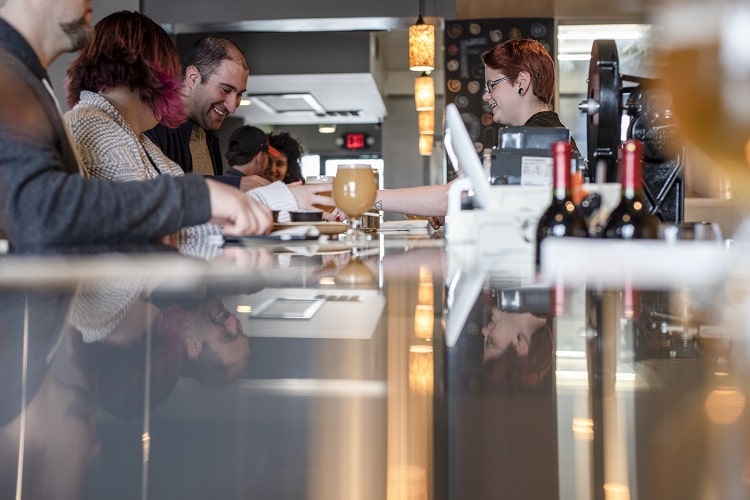 The juicy, incredibly hop-forward beers that comprise most of Hollow Earth's rotating draft align with the craft beer trend of unstoppable hazy, New England-style IPAs. And while there are plenty of double-dry hopped pale ales on offer, on any given day, you might also find a stout, saison or sour to sip, as well. Melaragni notes that while his brewery is known for its IPAs, he actually thinks he is more skilled at brewing other styles.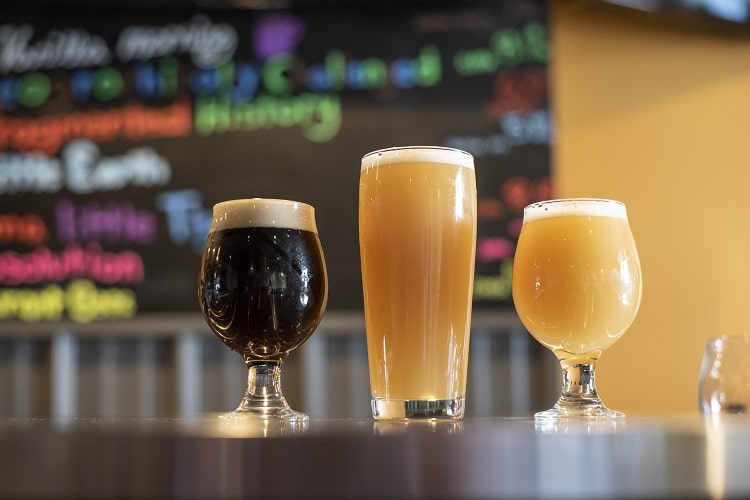 The size of his brewing system does constrain what he's able to accomplish. To call it "small" is an understatement — there are walk-in closets bigger than Hollow Earth's brewing space. The 2.5-barrel system can really only produce enough to keep the taproom stocked, and to occasionally sell a wholesale keg to a bar.
"We're not a 'craft brewery', we're a 'boutique brewery.' 'Craft beer' is too big for us," Melaragni insists. He puts it into perspective, saying, "Victory did 126,000 barrels last year, and we did 126 barrels. If that's craft beer, then we need to define a new term, and I propose that that new term be 'boutique brewing.'"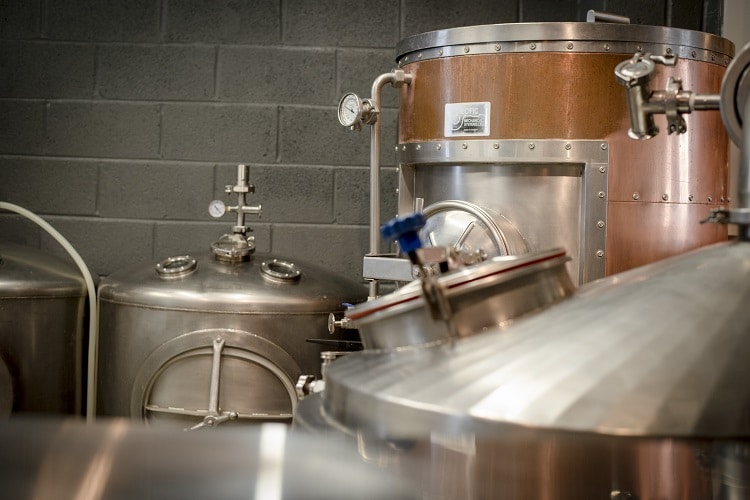 Though Melaragni does hope to grow, there is something special about how small-scale the Hollow Earth scale is right now. The operation has this European, "oh, we're just brewing some beer out back" feel that's charming and ambitious, all at once. Before Melaragni sets ahead on his path to expansion, stop by Hollow Earth to get a taste of the beer and of the the scrappy DIY spirit that sets Hollow Earth apart from bigger, more mechanized craft beer operations.
Find Hollow Earth Brewing at 19 N. 3rd St. in Oxford; phone: (610) 732-3959.