This feature is brought to you by Chester County Hospital, which offers so much more than medical services and treatments. Explore its extensive community wellness and education resources, such as screenings, educational classes, Weight Matters, an eight-week weight loss program, nutrition counseling and more.
Welcome to the modern pantry! It's no longer a place where forgotten purchases go to die. If you have ever, on occasion, excavated a dusty package from the farthest reaches of your cabinet, and asked yourself, "How long ago did I buy that?" then read on. We've got the inside scoop on pantry must-haves that not only taste great, but also are good for the whole family and are tasty, too. Bonus: They tend to be easy on the budget, as well.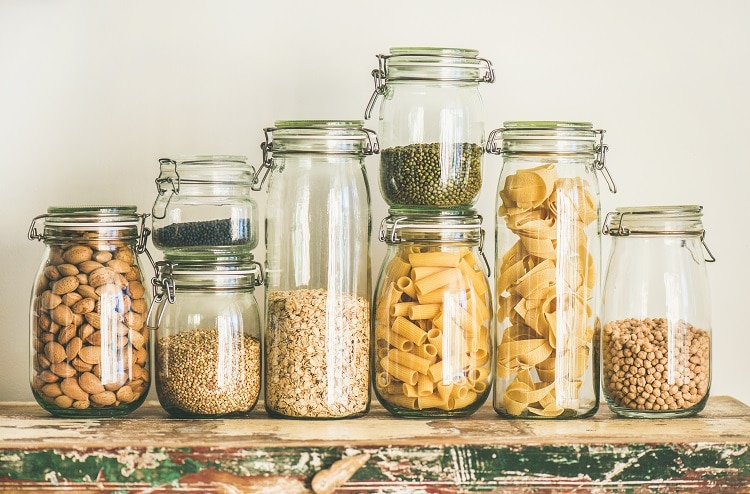 Let's start with the basics: A pantry staple is an item that doesn't need refrigeration and has a relatively long shelf life. Kimberly Knipe, MBA, R.D., LDN, Chester County Hospital registered dietitian and coordinator of Community Nutrition and Outreach, has helpfully outlined a cornucopia of heart-healthy pantry foods that you can count on for meal planning (or, when you haven't planned and need a quick idea):
Whole Grains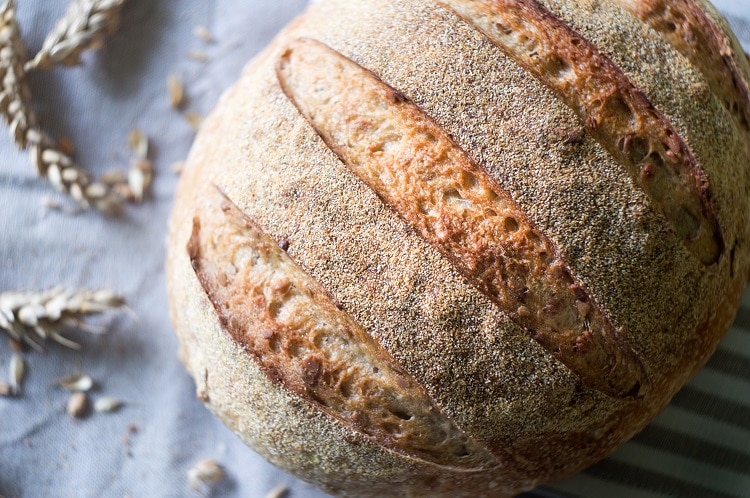 Choose whole grains — brown rice, whole wheat pasta and whole wheat flour — when stocking your pantry.
"I like to use white whole wheat flour," Knipe notes. "Like the others mentioned, it contains more vitamins, minerals, antioxidants and fiber than its processed counterparts. The goal is to aim for three servings [of whole grains] a day."
Pro tips: Substitute brown rice and whole wheat pasta for all your favorite recipes. Substitute 1/4 to 1/2 of all-purpose flour with whole wheat flour in most recipes. Some flours with higher oil content, like rye, oat and buckwheat flours, are best stored in the freezer.
Potatoes and Sweet Potatoes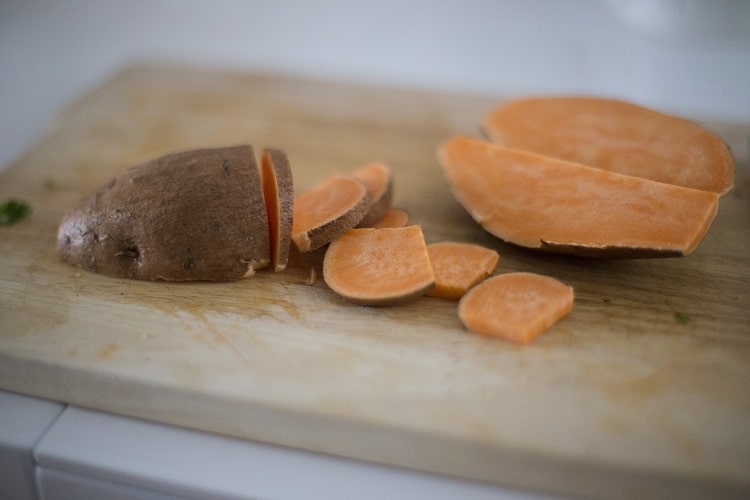 These extremely healthful foods are packed with vitamins and fiber, and they are a great foundation for a meal.
"Remember that all potatoes get a bad reputation because of what we put on them, like butter and cream," Knipe says. "Or, how we prepare them, such as deep frying."
Pro tips: Bake, roast, steam or even microwave potatoes for a quick and healthful side dish. Top with steamed or fresh veggies, such as diced tomatoes, green onions and broccoli — choose your favorites! — plus a little low-fat sour cream or yogurt.
Canned Beans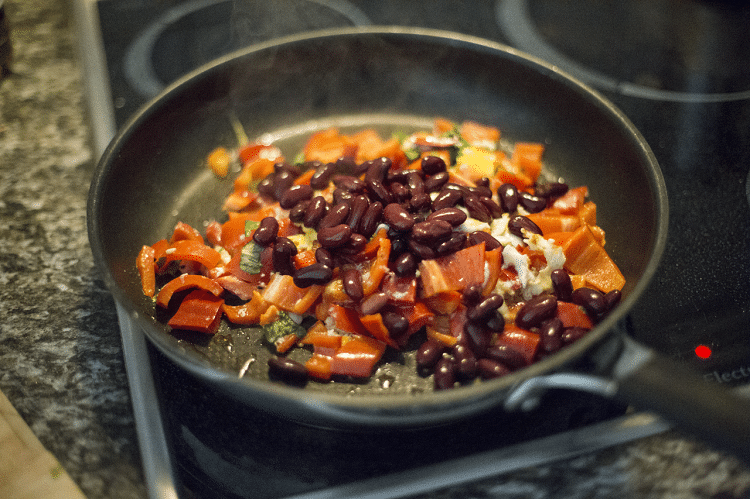 Don't stop reading! Canned beans are high in vitamins and minerals, and boast gut-friendly soluble fiber and plant-based protein (for more info on beans' nutritional power, see here).
"Beans may not be the stars of the show, but they're strong supporting players," Knipe said. "Simply add a handful to salads, soups, casseroles or side dishes to boost fiber, protein, texture and flavor."
Pro tip: Puree canned white beans with a little water as an alternative to cream sauce or as a base for creamy soups.
Canned Tuna or Salmon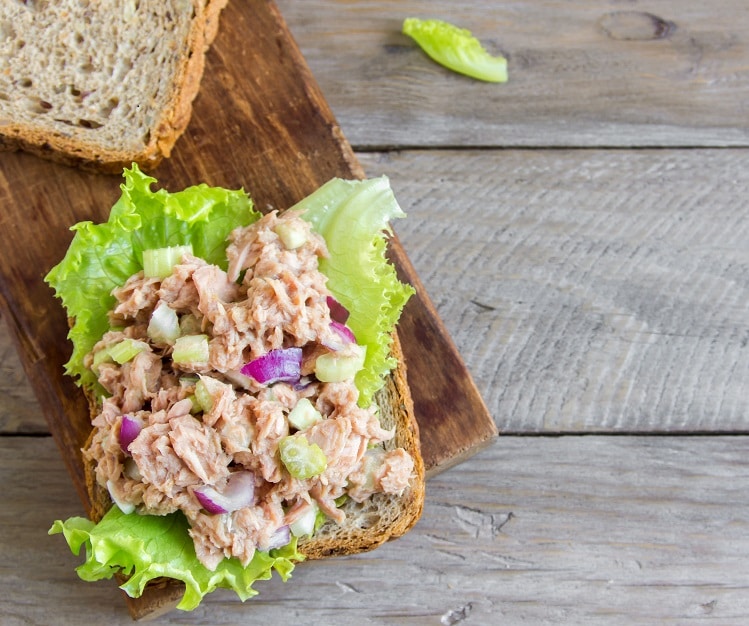 Turn to canned fish when you don't have time to hit the market for fresh seafood. Tuna and salmon are great sources of protein and heart-friendly Omega-3 fatty acids.
"As with potatoes, the culprit with canned fish is often what's added," Knipe explains. "Don't assume mayonnaise is the only way to prepare it."
Pro tip: Dress canned fish with lemon juice or vinaigrette for an enjoyable twist on tuna or salmon salad.
Natural Nut Butters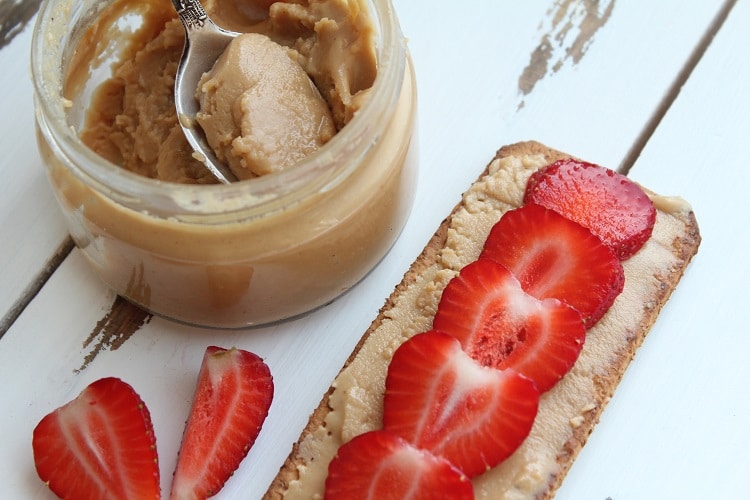 Think peanut butter — and, beyond! Almond, cashew and other nut butters are great sources of plant-based protein, heart-healthy fats, fiber, vitamins and minerals.
"Natural nut butters have improved over the years, but do look for a brand with very few ingredients, low sodium and no hydrogenated oils," Knipe says.
Pro tips: Nut butters are easy to use for meals and snacks — simply dip, dollop or schmear. They're great with apples and celery, on pancakes (made with whole grain flours!) or granola, as sandwich stars and so much more. Remember to measure out a proper portion so you don't consume too much (which can be tempting).
"One of the most heart healthy ways of eating is the DASH Eating Plan. It's high in vegetables, fruits, low-fat dairy products, whole grains, poultry, fish and nuts. And, it's low in sweets, sugar-sweetened beverages and red meats," Knipe explains. "The result? DASH is low in saturated fat, total fat and cholesterol while adding vital potassium, magnesium, calcium, protein and fiber. Our pantry staples fit right into these recommendations."
Knipe continues, "Studies show that the DASH diet has significantly lowered blood pressure and LDL or bad cholesterol levels, as compared to the typical American dietary pattern. It's a win-win!"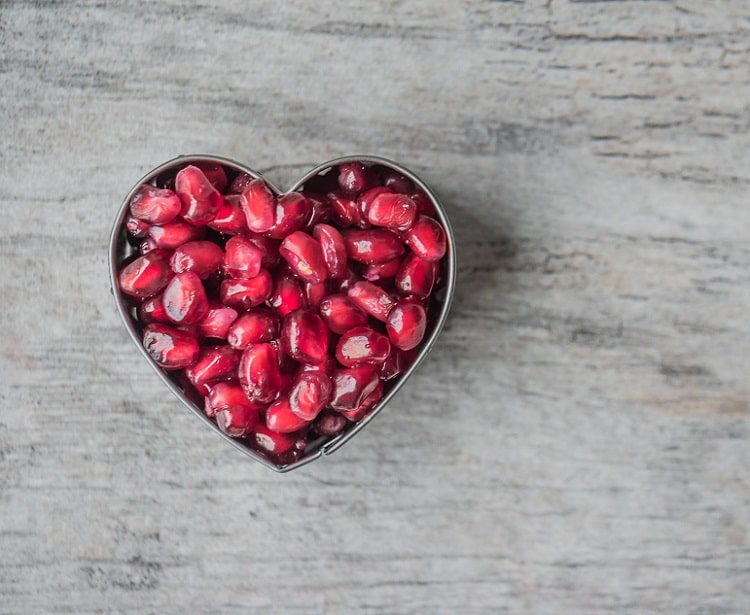 A word to the wise: Canned products can be high in sodium or sugar. Look for soups, veggies and beans with reduced- or low-sodium. If you can't find that, then give canned products a quick rinse before using. For canned fruits, look for products that are packed in juice or water rather than syrup.
Although canned fruits and veggies may have lost some vitamins because of their processing, they're still better than consuming no fruits and veggies. Always keep some on hand in case you run out of fresh or frozen, or if you want an extra-convenient way to make sure you get your five to nine servings of produce each day.
To learn more about nutrition and community outreach programs at the hospital, contact Kimberly Knipe, MBA, R.D., LDN at (610) 738-2300.
Chester County Hospital is located at 701 E. Marshall Street in West Chester; phone: (610) 431-5000.
Feature, sweet potato, pomegranate and beans photos:

Pexels

Pantry jars, loaf of bread and tuna photos:

Bigstock