Brunch: Is there a better word in the dictionary? It's both a noun and a verb. So, let's get brunching … with cocktails, of course! When we sit down to enjoy that most delightful combination of breakfast and lunch, we're always scouring the menu for delicious drinks that go beyond the usual mimosa.
We've done the hard work (wink, wink) of searching high and low across Chester County, Pennsylvania to find the best brunch cocktails in the area: creative, delicious and Instagram-worthy. Here are some of our favorites: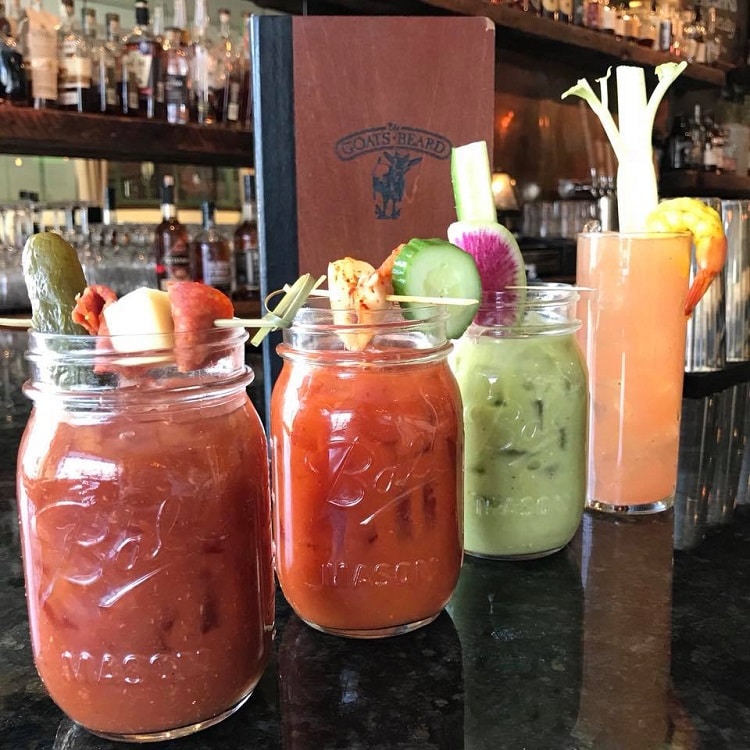 A locavore's dream in Wayne, The Goat's Beard offers great plates like the Farmer's Breakfast, frittata and the breakfast burger. But, go for the win with the brunch cocktails. Try inventive drinks like Labyrinth (vodka, blood orange, apple, lemon, pineapple and turmeric simple syrup) and Emerald City (ginger and kale juice, agave, tequila, lime, lemon peel), but the bloody marys take the brunch classic to a new level. Look to the "Sunday Bloody Sunday" section of the brunch menu for twists like The Mistress (cucumber, jalapeño simple syrup, lime, horseradish and gin) and the Sunday Samuri (tomato, kimchi, chili paste, lemon, lime and vodka). 103 N. Wayne Ave., Wayne; (484) 584-4979.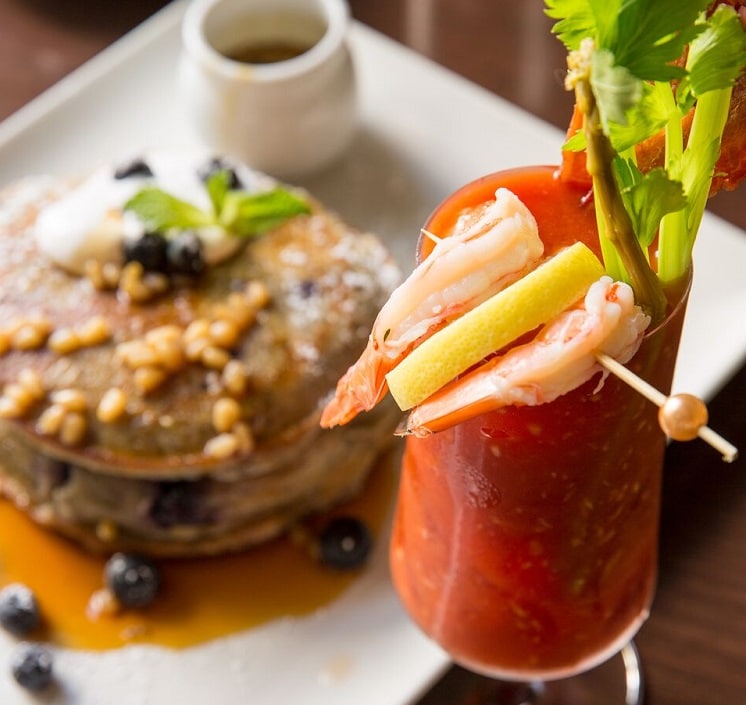 This delicious brunch revives your senses with cage-free egg omelets, pastries, French toast, flatbreads and salads. Check out the bloody mary bar that allows guests to play mixologist and create their own cocktail from the house special tomato mix and flavorful spices, veggies and garnishes. 139 East Lancaster Ave., Wayne; (610) 977-0600.
Come to this sophisticated Main Line favorite for chilled seafood, chicken fried bacon, and artisan cheeses plate, in addition to the fabulous omelets, French toast and smoked salmon Benedict. Add a round or two of Razzle Dazzle 'em cocktails (Sweet Carolina sweet tea vodka, raspberry, pallini limoncello, mint, agave, lime and iced tea), sangria or prosecco, and you've got yourself a delightful, boozy brunch. 503 W Lancaster Ave., Wayne; (610) 964-2588.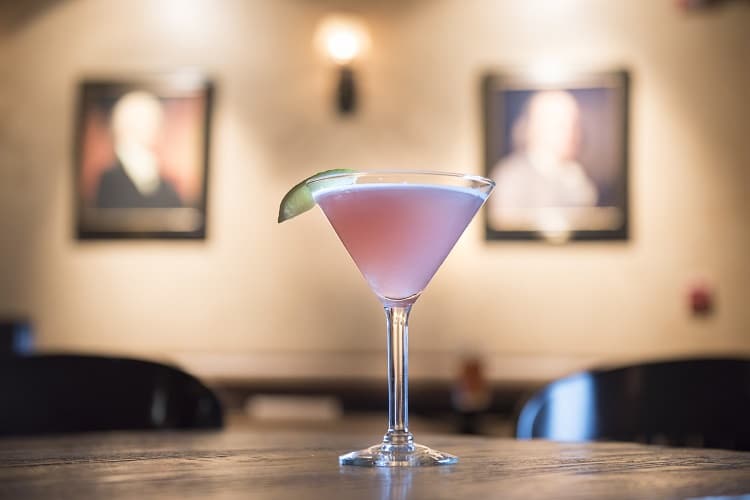 When guests head to BPT's Sunday Brunch Buffet, they enjoy a complimentary mimosa, screwdriver or bloody mary, but the fun doesn't stop there. Look to the cocktail menu for perfect hangover chasers, like the Pennsylvania Summer (EFFEN cucumber vodka, melon and seltzer) or the Toast of the Town (blueberry, raspberry or regular vodka with Black Haus and champagne). Then, help yourself to great American fare, like scrambled eggs, home fries, waffles, cheese blintzes, salads, a carving station and seafood, and make this Sunday brunch one to remember. 1164 Valley Forge Rd., Wayne; (610) 293-9333.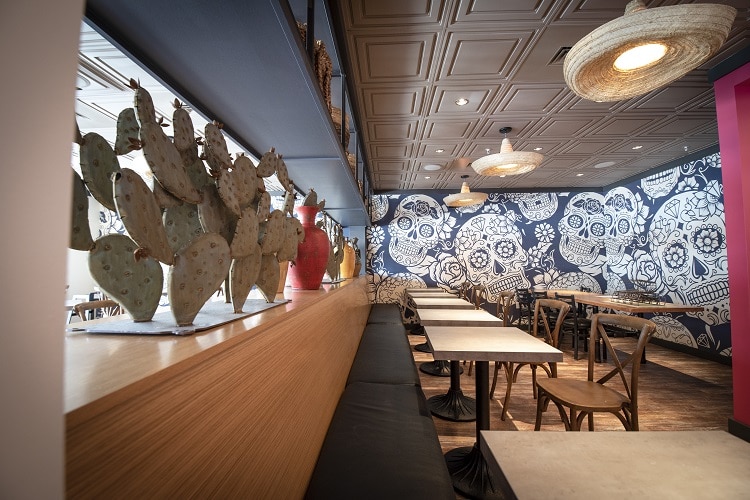 At this stylish eatery, brunch has been elevated to an art form. Combine a delicious classic Mexican menu with sophisticated cocktails, like the Paloma (Blanco tequila, grapefruit, and lime soda) and the Guava Daiquiri (Boardroom rum, guava, and lime), Dark & Stormys, classic margaritas (Traditional and Margarita al Pastor), and sangria by the pitcher, and you're guaranteed a delightful afternoon. 560 Wellington Sq., Exton; (484) 341-8886.
Not into a big scene on Sundays? Settle into the quiet elegance of the Seven Stars Inn, an old-world setting, but with modern American cuisine and a tasty brunch off the beaten path. Much of its brunch menu is made from organic ingredients from local farms, including local free-range eggs. Don't miss the classic bloody mary, made with ultra premium Kiki vodka, from local distillers. Seven Stars Inn also makes its own tomato juice with local tomatoes, creating a very tasty and stylish cocktail. 263 Hoffecker Rd, Phoenixville; (610) 495-5205.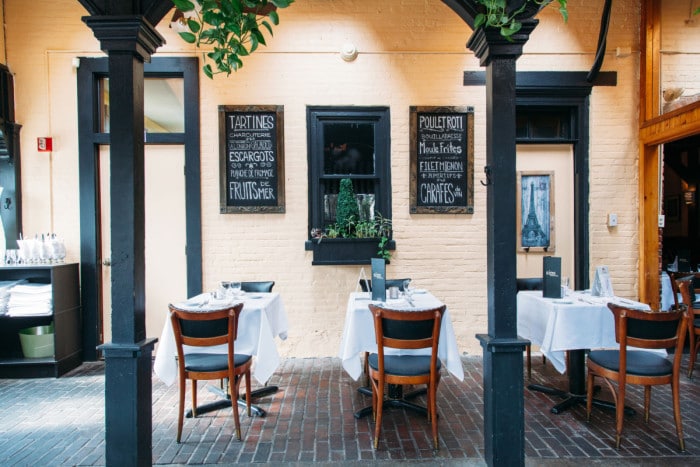 Find a taste of France right in Phoenixville! This whimsical yet super-serious-about-food establishment focuses so much creative power on brunch. Order the two-course (three, if you count your cocktail) prix fixe brunch, with entrees like Norwegian Eggs Benedict or Tartiflette Frittata, and add a bottomless beverage for $19. Seriously, you'll be here all day, relaxing and filling up on fantastic food and drink. Customize your bloody mary with vodka, single malt scotch, mezcal, gin or tequila. Or get some bubbles with mimosas, bellinis, or Kronenbourg. 1664 Blanc. 400 Bridge St., Phoenixville; (484) 924-9721.
Enjoy innovate brunch plates, like house-made pop tarts, sunrise nachos, cinnamon bun pancakes and breakfast burritos, plus "lunchy items," like a salmon BLT, citrus avocado salad and crab nachos. Don't forget the Crabby Pretzel with crab dip, cheese and dusted with Old Bay. The drinks are just as fun: "Crushes" with fresh-squeezed OJ and grapefruit spiked with flavored vodka and triple sec, then topped with club soda or Sprite; Savasana, a beer cocktail made with Dogfish Head's Namaste wheat beer, peach-raspberry Grand Marnier and topped with fresh OJ; the Charleston punch (sweet tea vodka, lemonade, muddled mint, lemon and lime); and the Blueberry Lavender mojito (fresh mint, blueberries, lime, lavender syrup and rum). If you're just in the mood for a classic bloody mary, you'll love Grain's version, rimmed with Old Bay and garnished with a stick of local beef jerky. 108 W. State St., Kennett Square; (610) 444-7232.
This new Mexican joint that shares a space with East Branch Brewing already felt like a D'Town classic before its doors even opened! We're loving how Estralla offers breakfast every day of the week (Tuesday through Sunday, starting at 7 a.m.!), with eggy tacos, migas, chips and salsa, sweet sopapillas and plenty of coffee on the menu. Should you require something a bit stronger than caffeine, check out the bebidas menu: alongside a $5 Bloody Mary, you'll find a cider-spiked mimosa (from local cidery, Dressler Estate), a classic Screwdriver, and a cool take on the mimosa, the Monkey-Mosa, with Victory Golden Monkey, Dressler Estate sparkling cider and a splash of OJ. Plenty of options from its regular cocktail menu (like the Rainy Street, with Bluebird gin, watermelon and lemon) would also fit in with brunch with ease. 202 E Lancaster Ave., Downingtown; (484) 237-2423.
Locals can't get enough of this organic-focused cafe, with plenty of vegetarian food options. You'll love the creativity in dishes like Falafel Benedict, vegan chorizo tofu scramble, and croissant French toast with marshmallow fluff and berries. Cocktail options abound: Find classic brunch tipples (mimosa, etc.), plus a few fun ones, like the Irish Coffee (Jameson, Turk's Head Coffee, whipped cream), Root's Water (Tito's Vodka, cucumber, mint and lemon) and Spring Sangria (muddled fruit, peach schnapps, pomegranate vodka and pinot grigio). 133 E. Gay St., West Chester; (610) 455-0100.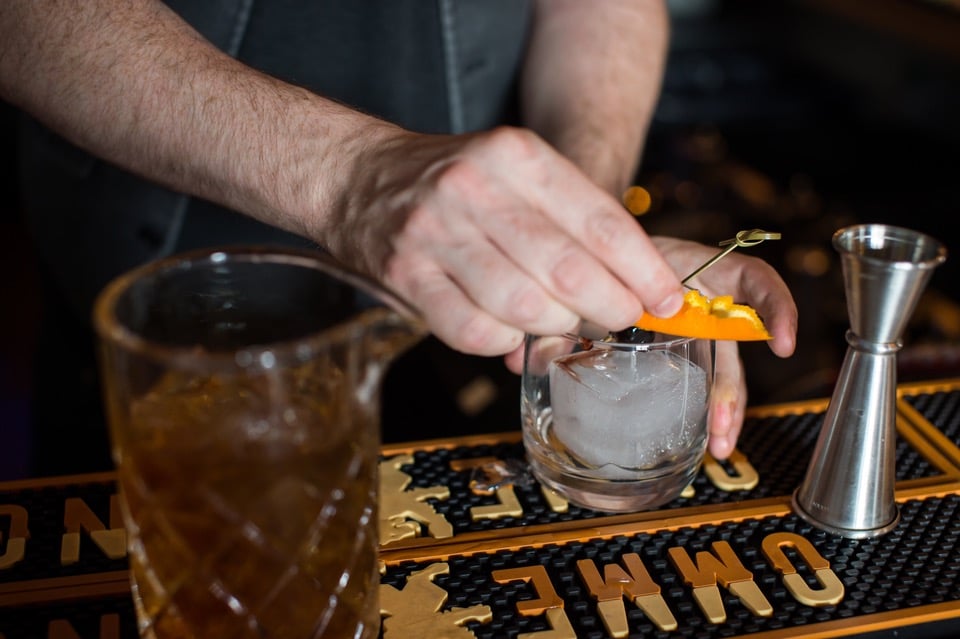 This West Chester institution offers tasty plates, plus local, seasonal cocktails and a long beer list. Its seasonal menus keep it fresh and creative, and the full weekend brunch menu keeps local coming in, again and again. For brunch, order up a specialty cocktail, like the Roman Holiday (vodka, Aperol, house-made wild berry shrub and grapefruit juice, topped with champagne and orange peel); a Belgian Screwdriver (lemon vodka, OJ, lemon juice, ginger and honey syrup topped with Split Rail Saison made by Levante); and A Champagne Drink (Bluecoat Gin, Lillet Blanc, Yellow Chartreuse, lemon juice, topped with champagne). 15 N. Walnut St., West Chester; (484) 999-8805.
Counting the days until you can get to Sunday brunch? We are, too!
Black Powder Tavern and Al Pastor photos:

Ed Williams

Feature photo:

Paramour

Sips photo:

Tami Seymour

Split Rail Tavern photo:

Alexandra Whitney Photography

All other photos:

Courtesy of individual restaurants