As part of our Greens + Grains theme, we're interviewing a series of local brewers, ranging from brand-new startups to craft beer institutions. If you know a brewer who should be featured, hit us up at [email protected].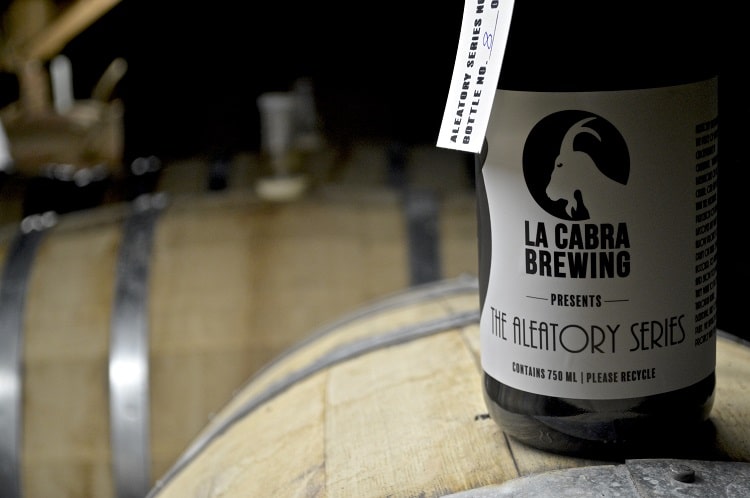 Ever since
opening its doors
in the Main Line enclave of Berwyn, Pa. in late 2016,
La Cabra Brewing
has been wowing locals and visitors with its clean, bright and balanced beers. From the seven-barrel brew house (a medium-sized operation by current craft brewery standards), Head Brewer Dan Popernack is able to produce a staggering array of brews, ranging from tart Flemish sours, to juicy double IPAs, to dark, boozy barleywines. It's this versatility and creativity that's really rocketed La Cabra to a tier above many of the similar-styled suburban breweries that have been cropping up so rapidly over the past five years.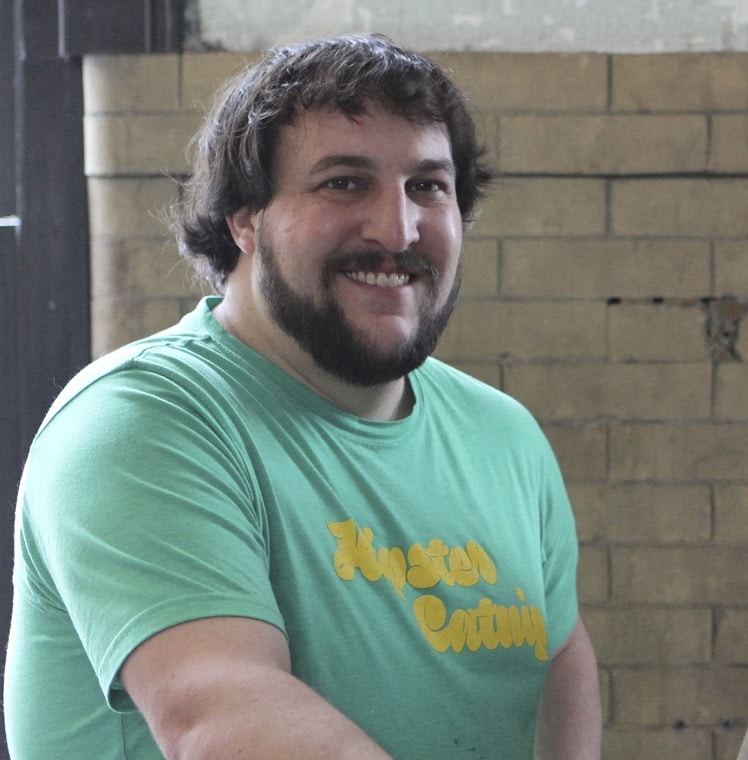 Curious about what makes Popernack tick — and where and how he learned and sharpened his brewing skills — we borrowed a few minutes from his busy schedule for a little chat.
PA Eats: So, where are you from and where do you live now?
Dan Popernack: I'm originally from Hummelstown, Pa. (right by Hershey) and I live in Malvern now.
What's the first good beer that you remember trying?
I was introduced to craft beer during my freshman year at college when some kindly upperclassmen on my hockey team told me to stop drinking garbage. I distinctly remember a case of Chimay White being my big splurge purchase from my summer-job earnings. Picking away at it throughout the year showed me how well-constructed beers can condition gracefully.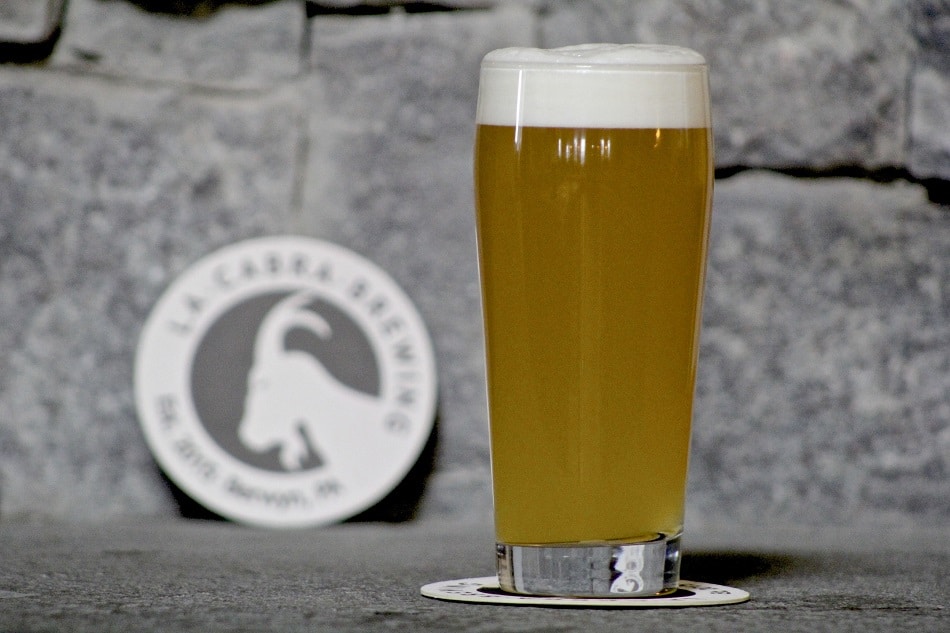 How did you find your way to a career in brewing beer?
When I moved to the area about 12 years ago, I already was homebrewing, and working for Matt Guyer at the Beer Yard in Wayne who opened my eyes to the intricacies of the Philly brewing scene. Getting to meet folks who own and operate restaurants, breweries, wholesalers, venues, etc. convinced me that I wanted to be part of this community.
Do you ascribe to a certain style of brewing? Where do you find inspiration?
It's tough to pin a distinct descriptor on my beer because I immediately think of all of the other creative people who are just as passionate about their work. However, I am proud that we are able to work through many different modes and styles and, beyond being true to style, deliver an excellently crafted example of a wide range of styles. I feel like "true to style"  is a base expectation from our well-versed Philly beer drinkers; I try to also make any beer balanced and crisp, especially to complement our food program.
Is there something you've made lately that you feel especially proud of?
Our most recent bottle release, Peter (a Flemish red), comes to mind.  It's one of the few recipes I carried over from homebrewing, since scaling up old recipes is often less fruitful than just learning to work in your current brewhouse. However, when I blend a barrel beer like Peter, my flavor-muscle memory is what's guiding the beer. That takes me right back to why I fell in love with beer in the first place.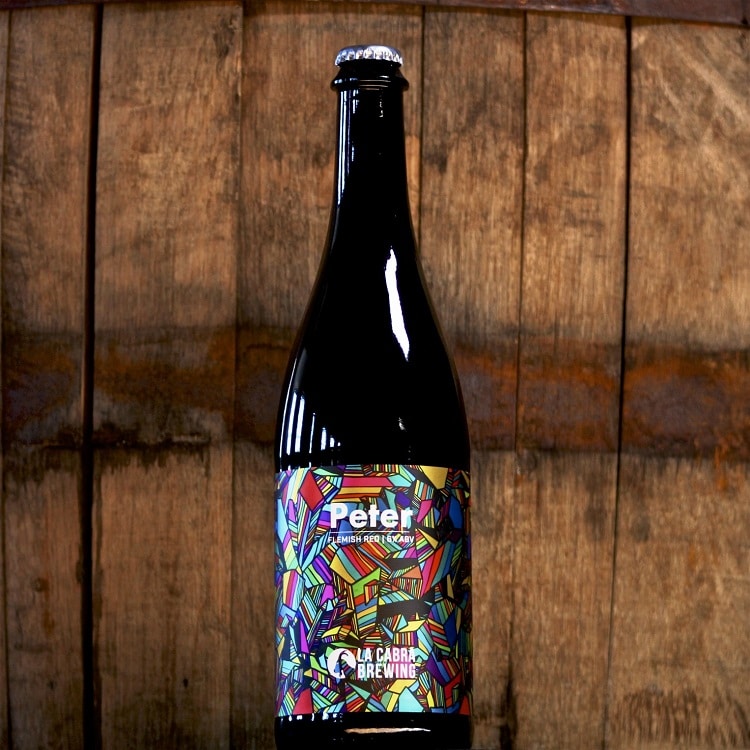 Can you tell us the story behind the brewery's name? How did you decide on Berwyn as the home for the brewery and brewpub?
La Cabra, and the Latin influence to our menu, come from my years as a Spanish teacher and my love for what goats represent: fun, intelligence and persistence. I think these qualities are necessary to thrive in craft brewing.  As for Berwyn, my partners and I live nearby and wanted to be part of our own community. Berwyn has some incredible eateries already and we hoped that, as an addition, we could help to bring attention to this little town nestled on Rt. 30.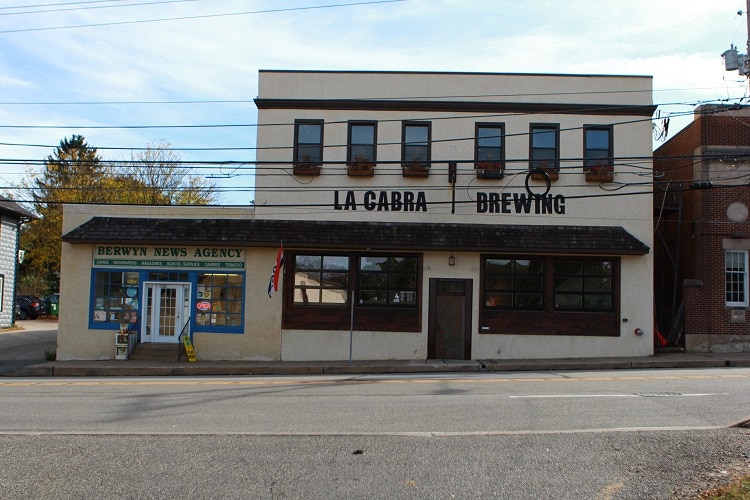 Let's talk about barrel aging: What excites you about this part of La Cabra's program? Were there challenges along the way to learning this process?
My introduction to producing alcohol at home was my Uncle Joe's wine. My family's heritage is strongly Italian, and wine making is a realm that has always fascinated me. Blending — the ability of a blender to hold a flavor combination in his/her head and create a liquid that matches it — is a different sensibility from the fairly mechanistic process of wort production. Tasting through barrels with our team, and leading projects to the bottle, is a welcome and satisfying respite from the bump-and-grind of running a busy brewpub.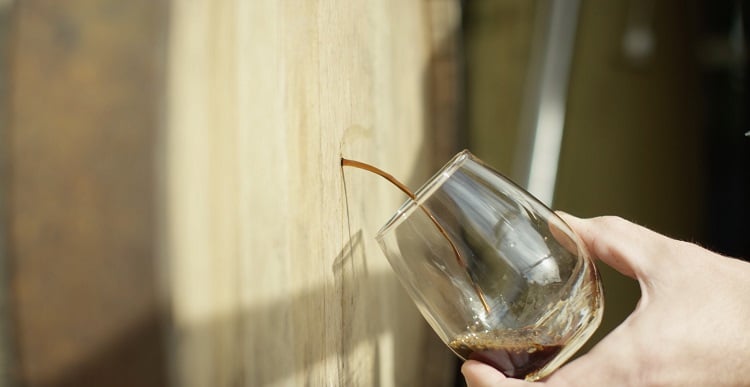 Right now, your business model is primarily on-site sales, right? What guided this choice?
We do have select draft/packaged product [wholesale] accounts, but my primary focus is to make sure that the taps are pouring at home for our neighbors. As far as a business plan, we will be increasing off-site distribution but, while in Berwyn, we believe in going deep and not wide: Welcoming guests to our brewpub to enjoy our fantastic and innovative kitchen, the ability to walk to the taps and taste beer alongside guests and being content to offer an excellent experience in-house will always remain central to our brand.

P.s. If you like brewpubs and haven't been in yet, please give us a try. It's different, I promise!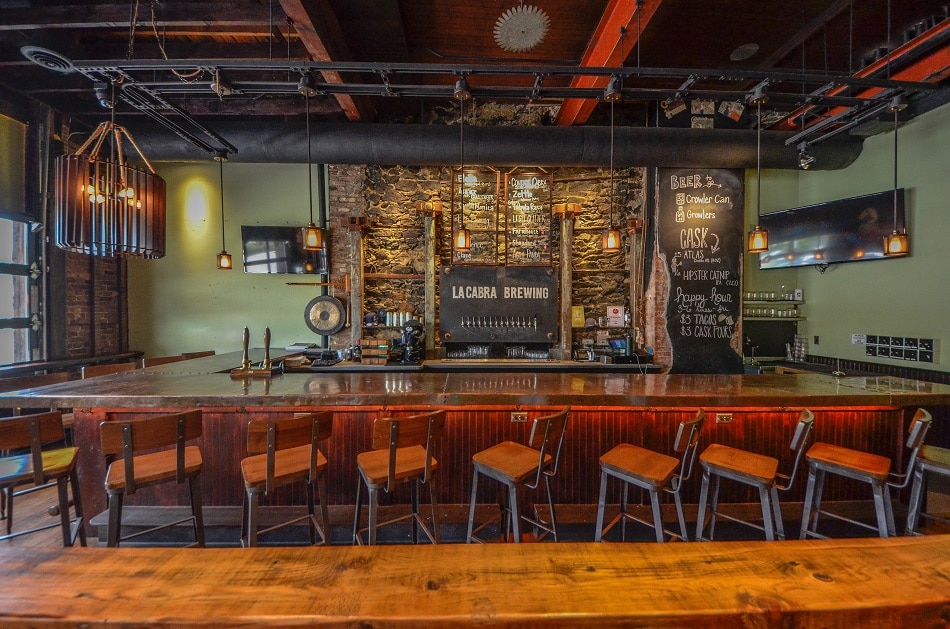 What's your favorite beer/food pairing?
Pils with manual labor. I may be weird in that I don't really drink beer with food; If the chef prepares something wonderful, I just want to experience that as a stand-alone. I know what love, effort and training goes into preparing a finished product, so I wouldn't pretend to enhance it unless I get a chance to work with the other person to jam out on flavors.
What's your "desert island" (would drink happily forever) beer?
Ayinger Oktoberfest. Hands down. That is what beer, well-executed and engineered for tom-foolery, tastes like.  If you don't like a well-made Ofest, you aren't really understanding what beer is about: being sociable, knowing where beer originates from, and caring about precision in the craft.
Thanks, Dan, for sharing some of your story and insights with us! Keep up with La Cabra's new drafts, cans and bottle releases and other events on its Instagram and Facebook pages. And, seriously, do pay a visit to the brewery and sample your way through its beers. You will not be disappointed!