As part of our Greens + Grains theme, we're interviewing a series of local brewers, ranging from brand-new startups to craft beer institutions. If you know a brewer who should be featured, hit us up at [email protected]. 
Last summer, we shared the news that Wrong Crowd Beer Company was up and running as a nano-brewery based in Bryn Mawr. A nano-brewery basically means it's the smallest size commercial brewery that exists — some of the equipment is originally designed just for home-brewing use. Wrong Crowd typically make two-barrel batches but also splits beer off for experimental treatments.
This small-but-mighty operation is the collaboration between two friends and home brewers, Dan Shaw (formerly the manager of 
Pinocchio's Beer Garden To Go
 in Media) and Bob Bagonis. Both hail from Wallingford, Pennsylvania and still live in the area. They currently brew in a small facility in Bryn Mawr, and though the space doesn't include a tasting room and they're not canning or bottling yet, you can try Wrong Crowd's beers on draft at different bars in the area, like
South Philadelphia Taproom
and
Side Bar
in West Chester.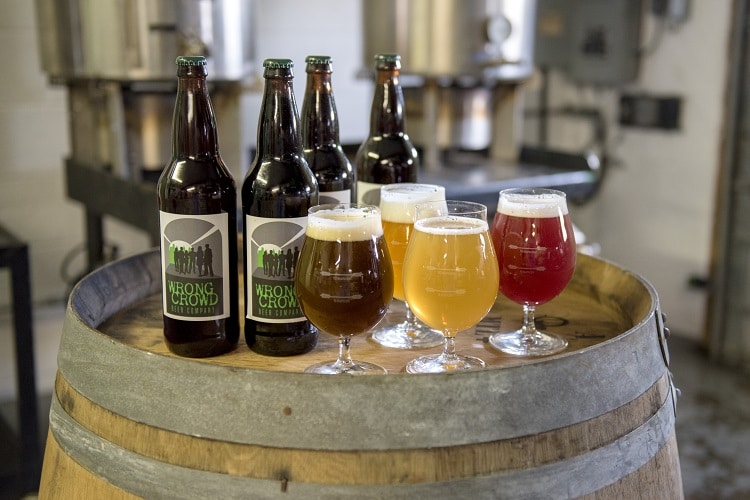 We enjoyed the chance to talk with Shaw about his history with making beer, the story behind Wrong Crowd's name, and this up-and-coming brewery's plans for the future.
PA Eats: How did you come to brewing? Do you remember the first beer that made you think, "I want to learn to make this!"?
Dan Shaw

: I first got into brewing shortly after getting into craft beer.

Dogfish Head 90 Minute

was the first double IPA I ever tried, and that's a beer I would say was influential in the decision to start homebrewing. I remember splitting a bottle of

Russian River Consecration

with my roommates a couple years later and realizing I wanted to make beer for a living. It was just unlike anything I had ever tasted.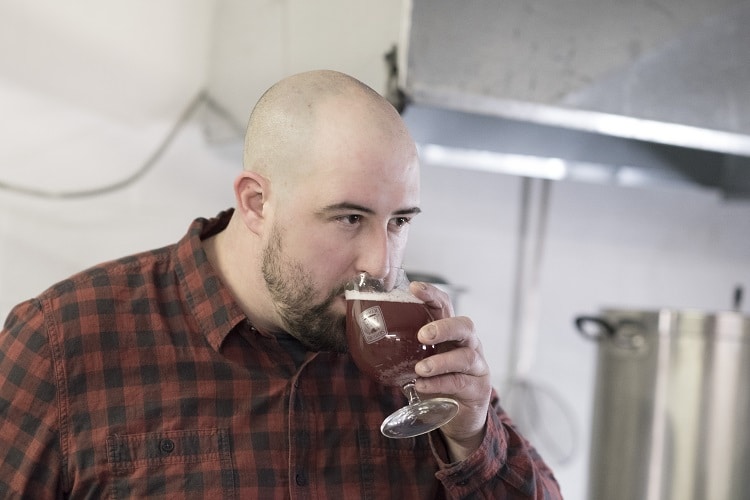 You worked at Pinocchio's for a long time, right? When and why did you decide to take on brewing as a profession?
I managed the Beer Garden at Pinocchio's for six years, but before working there I interned at a brewery in college and briefly worked at several others. I had always planned on getting back into it eventually, but it was a great time introducing tons of customers to craft beer. I think we created a community there with a lot of 

people

 who really love good beer and the culture that goes with it.
Can you tell us the story behind the brewery's name?
Bob and I have been best friends since middle school. When we came up with the name as a possibility for the brewery, our mothers pretty much forbade us from calling it anything else. You could have described us as troublemakers, but we weren't too 

bad

. For me, though, the name has a lot of meaning just in terms of having an outsider identity and being comfortable with that. Recognizing that we're all human and everyone has a path, and that the existence of the "

wrong

 

crowd

" is really just an exercise in perception, having empathy for the other. That kind of thing.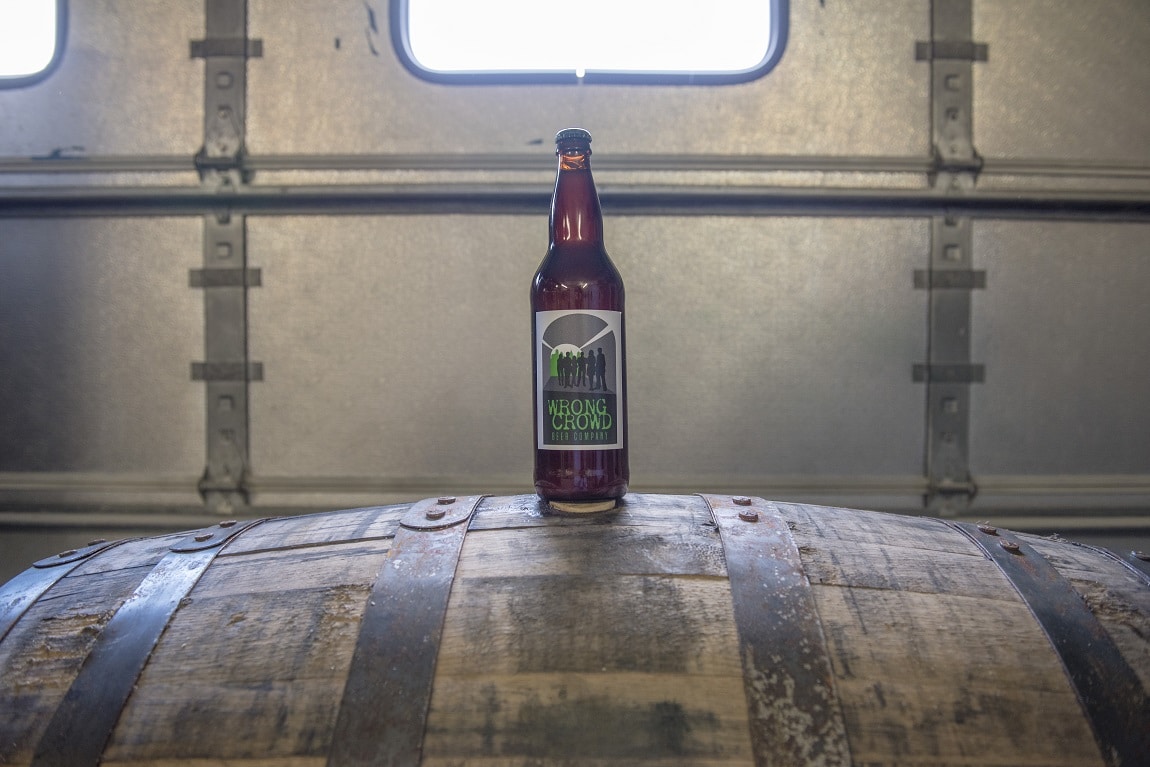 How do you describe your style of beer? What inspires you?
We're coming up on a year since we launched, and we've focused mainly on IPAs and sour beers. We have done some dark stuff and saisons, as well, and we are working on our first barrel-aged beers now. We use a lot of weird fruits. I'd say the closest thing to a guiding principle behind what we end up brewing is thinking about what we want to drink that we can't already buy at the store. And we think, "Maybe some other 

people

 would want to try that too."
What's one of the beers you've brewed lately that you feel especially proud of?
We just brewed a second test batch of a sumac-spiced sour ale that I was really happy with. Our most popular release we've done was a DIPA called Snake Language. We're planning on releasing both of those again soon.
Any plans for future expansion?
 The plan has always been to expand from this space. Brewing on this size of a system takes up a ridiculous amount of time so it will be great when we grow into something larger.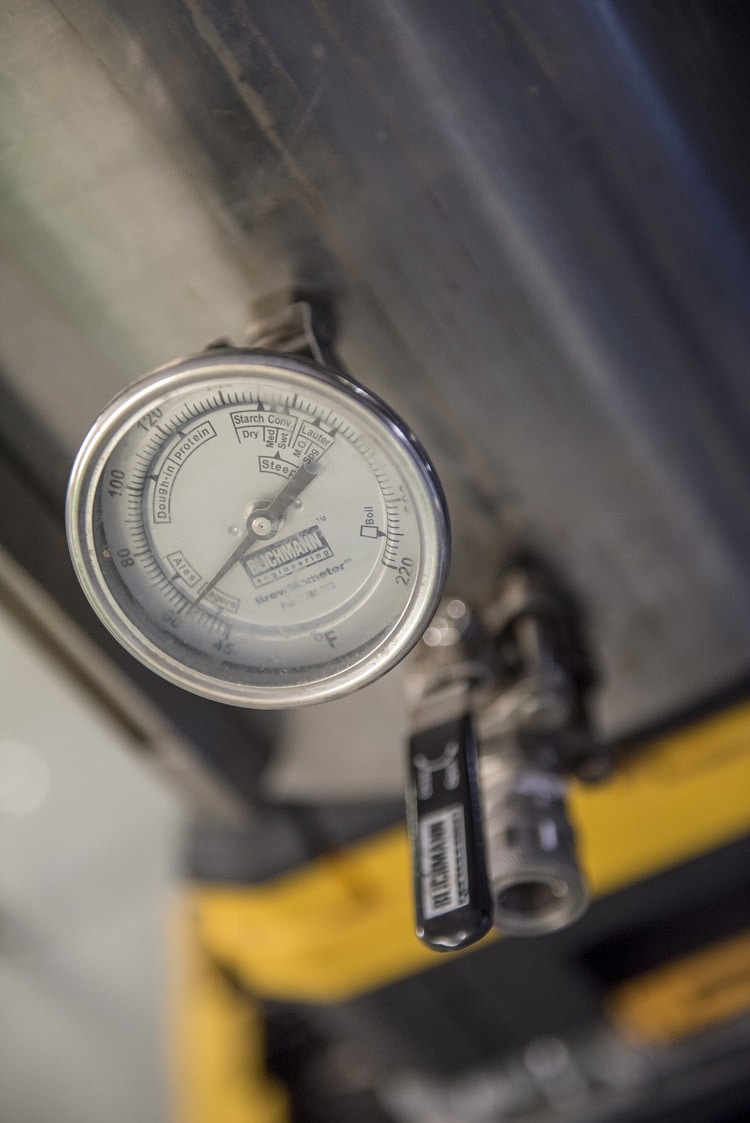 Right now, your business model is primarily wholesale, right? What guided this choice?
Other than a few pop-up events and some farmers markets, all of our sales are to retailers. Getting the current brewery up and running was always about getting established on the market and just seeing where we wanted to go from there.
What's something you wish 
people

 understood better about what you do?
One of the first head brewers I ever worked for called himself a "water-boiling janitor." I wouldn't say he was very far off. Most of what I do is cleaning and sanitizing things, making sure I hit consistent numbers and focusing on safely operating with chemicals, materials at high temperatures and pressurized vessels. The obviously great part of the job is the satisfaction of enjoying your product with friends and family, as well as strangers at a bar. The mashing in of the grain and hot water is my other favorite part. The smell, the whole morning ritual a lot of brewers have with it … it's fulfilling.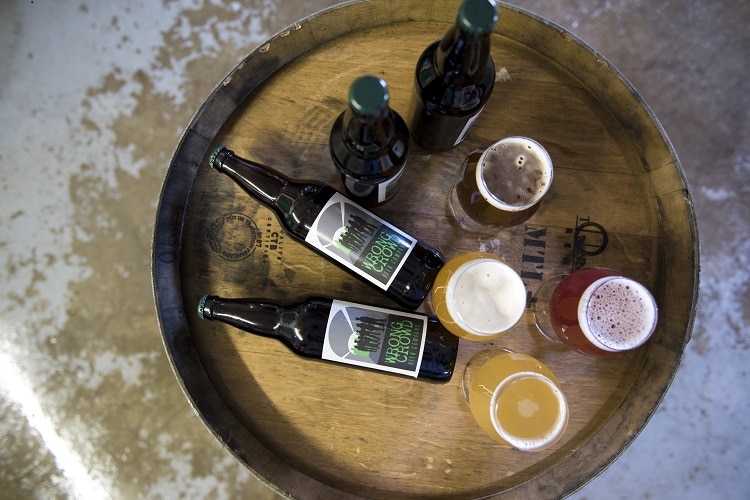 Thanks so much to Dan for chatting with us! For more info on Wrong Crowd Beer, check out
its Facebook page
.