You might take a multivitamin and maybe some vitamins C or D, or other random gel caps shoved in a dusty top cabinet. Or, perhaps your supplement game is on point, with a perfectly personalized regimen of vitamins neatly organized in one of those little days-of-the-week pill holders. Regardless, the process of going into a health food store or pharmacy to seek out new supplements can be an overwhelming one — the abundance of pills, oils, elixirs, mists and more these days is amazing! But with choice can often come confusion: Which of these will work best for you? And, more importantly, which brands can you trust to provide high quality and potency?
To help shine some light on the subject, we turned to the most savvy wellness experts we know: The apothecary team at Kimberton Whole Foods. These knowledgeable folks are always ready and willing to walk shoppers through KWF's extensive selection of herbal and homeopathic remedies, vitamins, minerals, probiotics and omegas, protein powders, aromatherapy, natural skin and hair care and so much more. Every product on the apothecary shelves at Kimberton Whole Foods is reviewed for quality, purity and effectiveness by the KWF purchasing team.
We asked KWF apothecary team members Christy, Gina and Jake about wellness supplements to support a healthy lifestyle, and they gave us these five recommendations:
1. Collagen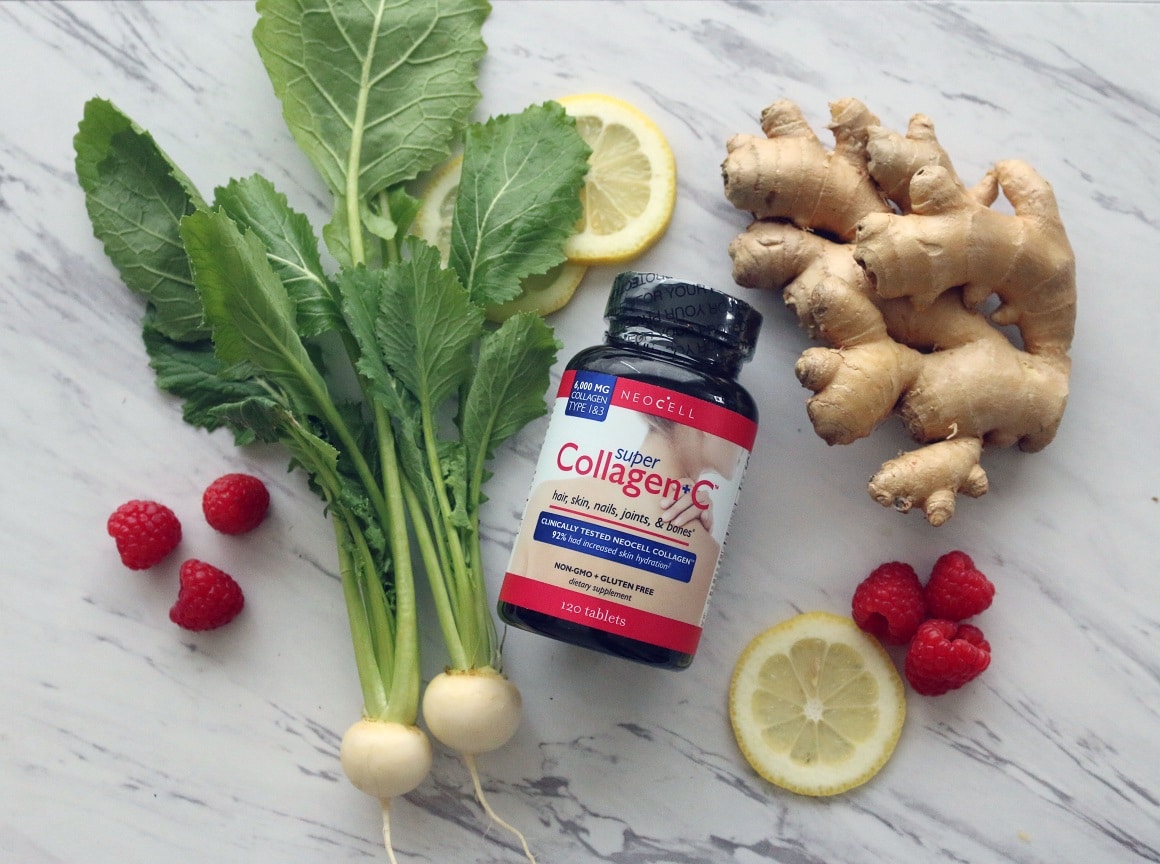 Collagen is used in a variety of ways, explains Gina at the Malvern Apothecary: "As a beauty aid, to support supple skin as well as strong hair and nails; as a joint aid, to help maintain joint health and lubrication; and as a digestive aid to maintain digestion and gut health." While several brands of collagen are offered at KWF, the apothecary team reported that staff and customers alike seem to prefer the NeoCell collagen powder, with anecdotal improvements noted in the growth of hair and nails. 
Another popular product is the soluble collagen peptides from Vital Proteins. Made from grass-fed, pastured cows, these peptides can be dissolved in hot or cold liquids, including coffee, smoothies and baked goods. Many customers who use collagen peptides see noticeable growth in their hair and nails and a restorative effect on their skin.
2. Elderberry Syrup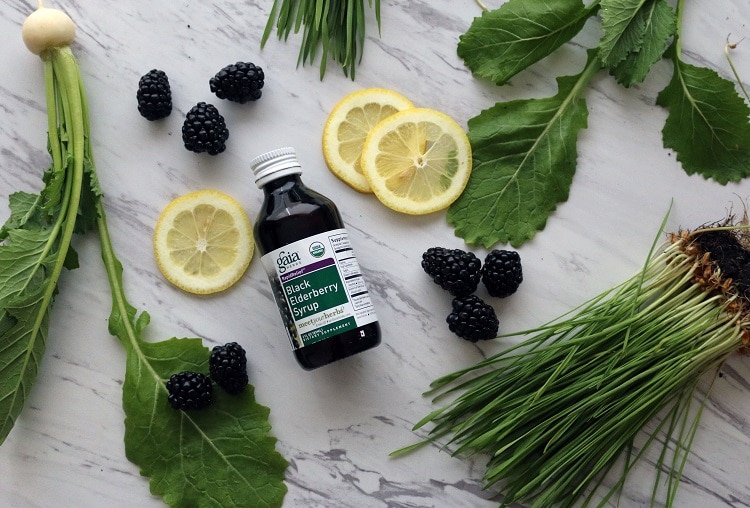 Elderberry syrup is frequently sought out at this time of year for its immunity-boosting effects. KWF offers elderberry supplements from a number of brands, including Kimberton Whole Foods' store brand as well as Gaia Herbs. These two stand apart with superior flavor and concentration. A daily serving provides a boost of antioxidants and Vitamin C, great for fending off seasonal viruses.
The KWF apothecary team says that because of the severity of this year's flu season, the elderberry syrup has been flying off the shelves. The syrup is safe for children and adults to take on a regular basis, and it can also be ingested at an increased dosage when you're experiencing an illness.
3. CBD Oil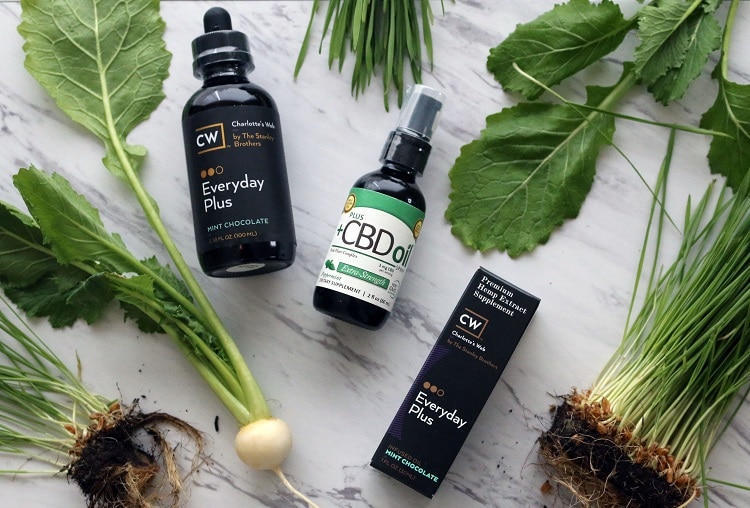 CBD oil is a recent addition to the shelves at Kimberton Whole Foods, and has been greeted with equal parts enthusiasm and curiosity. While the reported healing capabilities of this hemp-derived oil (which, it's worth noting, contains no active THC and has no psychotropic effects) are too numerous to list, its most-touted benefits are restoring balance to many bodily systems, ranging from mental (help with anxiety and depression) or physical (relief from pain, nausea, seizures, inflammation and many other issues).
The preferred brand among KWF customers and staff alike is Charlotte's Web. This Colorado-based company grows, processes and packages these top-of-the-line oils and other CBD products. "People from all walks of life, all shapes and sizes and ages, have reported immense benefits from these products," says Gina. Just ask any of the knowledgeable apothecary team members at Kimberton Whole Foods to guide you through its many options.
"I have seen customers using these products for a lot of different issues, and it seems they might have to try one or two different kinds to find what suits their own unique body. The CV Sciences brand  has been popular for anxiety, the Charlotte's Web seems to help people with anxiety, depression, and many other ailments," explains Christy, a member of the KWF apothecary team at the Kimberton location.
4. Black Seed Oil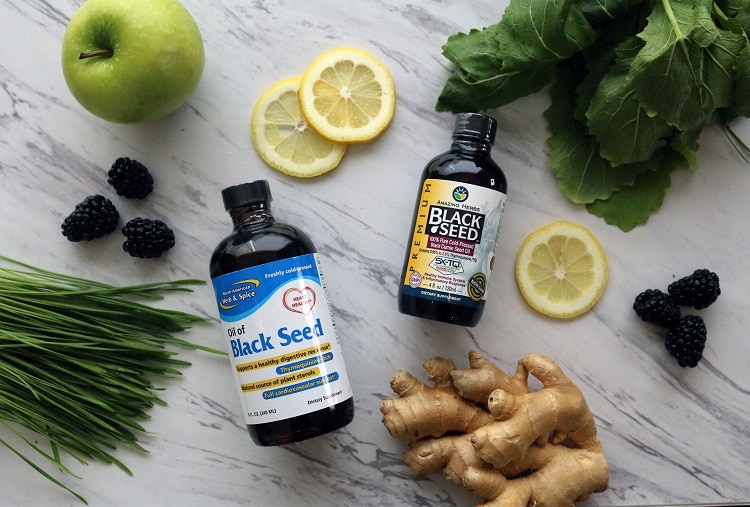 Black seed oil is a wonderful supplement for antioxidant and anti-inflammatory support. People who take it also report enhanced "hair growth, skin health, appetite, liver health and natural killer cell activity," says Jake from the Downingtown Apothecary. Made from cold-pressed black cumin seeds, this oil contains thymoquinone, a powerful antioxidant, as well as thymol, an antiviral and disinfectant!
The most popular brands of black seed oil at KWF are North American Herb & Spice Co. and Amazing Herbs' premium black seed oils in liquid form that can be taken by the spoonful, and Life Extension black cumin seed capsules, to be ingested in pill form.
5. Urban Moonshine's Digestive Bitters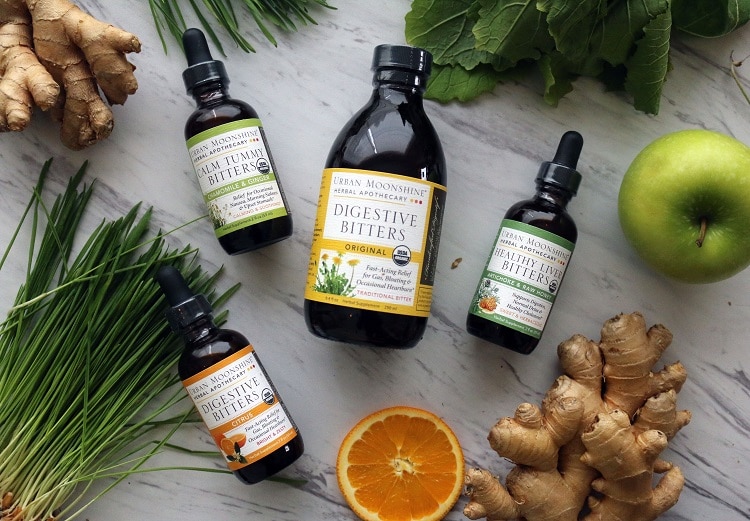 Bitters aren't just for making great cocktails! These elixirs made from specialized blends of essential oils, herbs and spices also work quickly to help alleviate nausea, gas and bloating. Because they often come in small, eye-dropper bottles, bitters are easy to keep at work or in your purse, in case you eat something that doesn't agree with you. You can also take a few drops (or mix them into a glass of seltzer) before and after a meal to aid with digestion.
The KWF apothecary team suggests the line of digestive bitters from Urban Moonshine, a woman-run company based in Burlington, Vermont. For a decade, it has been crafting exceptional herbal products. Its entire product line is certified organic and ingredients are sourced domestically and from small farms whenever possible. With a strong focus on scientific research, Urban Moonshine is committed to offering only the most safe and effective herbal products, just like Kimberton Whole Foods.
We've only just scratched the surface of the benefits of these five supplements, and there are many more at Kimberton Whole Foods which may offer benefits to your health and well-being. Remember that you can ask the team members in KWF's apothecary department questions about these products or about anything else the store carries — they are always on board to help you demystify wellness trends, decipher labels or help you find the suite of supplements that's just right for you!
These statements have not been evaluated by the Food and Drug Administration. These products are not intended to diagnose, treat, cure or prevent any disease.
Explore the apothecary department at any of the five Kimberton Whole Foods locations: Kimberton, (610) 935-1444; Downingtown, (610) 873-8225; Malvern, (484) 324-2800; Douglassville, (610) 385-1588; and Ottsville, (610) 847-2419. FYI…coming soon: KWF's Collegville location.
Photos:

Kimberton Whole Foods