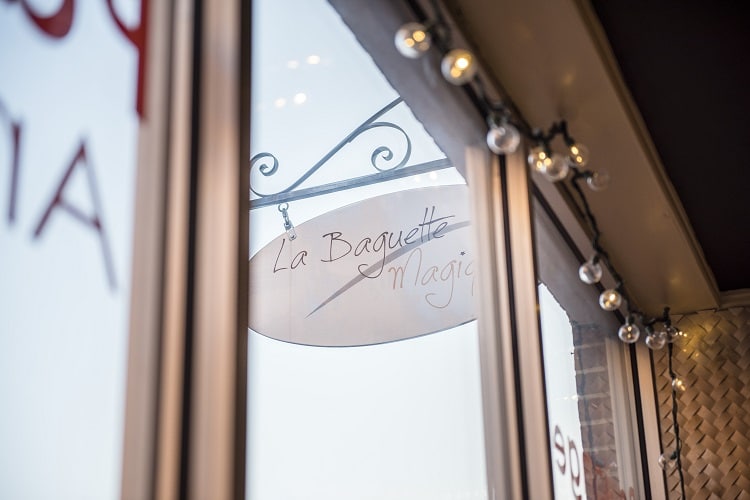 Celebrating three years this month, La Baguette Magique has proven to be a welcome (and award-winning) stop in the lively borough of West Chester for anyone craving pastries, breads, quiches, as well as artisan coffees, teas and kombucha.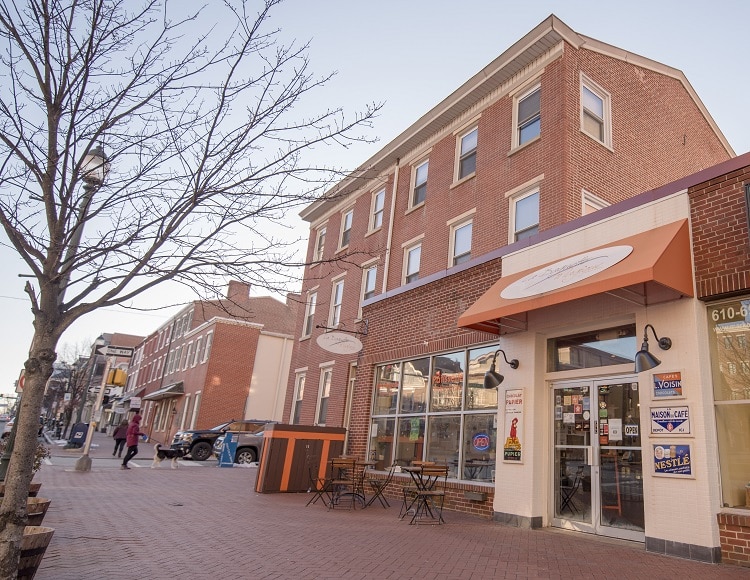 Founder/Chef Catherine Seisson, a member of Les Ambassadeurs du Pain and The Bread Bakers Guild of America, believes in using old-world methods to create her baked goods. She "loves the people of this tight-knit community," and she strives to support other local businesses. Collaboration is important to her as well. "We love to use local products as much as we can with Baily's Dairy milk, Highland Orchards berries and BABA's Brew kombuchas or Peloton Cold Brew," Seisson says.
It was no surprise then, when we discovered that Seisson was utilizing Iron Hill Brewery's Vienna Red Lager to create her annual yield of beer bread. "I used Pig Iron Porter last year, which gave the bread a sweeter taste, and I wanted to incorporate a different beer this year to get a more robust flavor."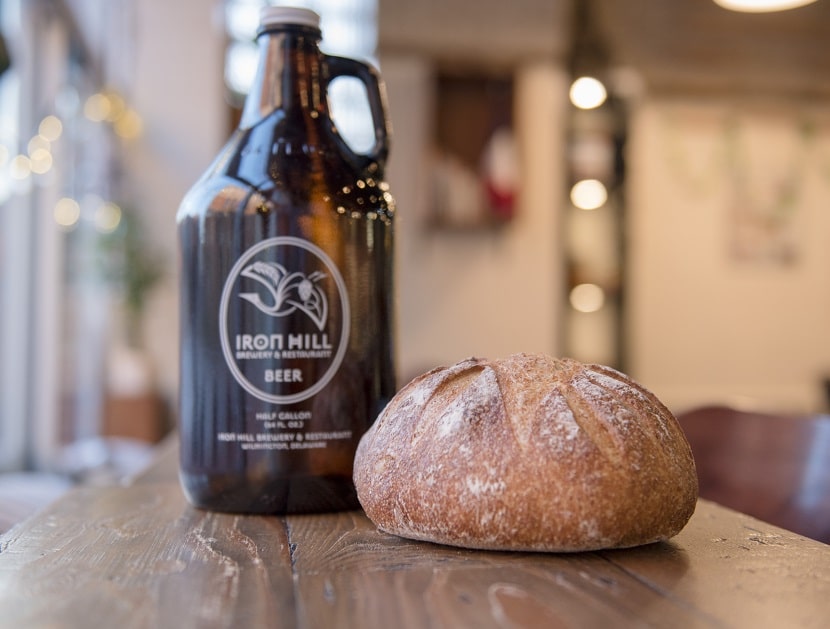 Seisson uses over 30 liters of the brew to bake approximately 400 loaves of beer bread for the month of March (to coincide with St. Patrick's Day). The bakery produces a different BOM (Bread of the Month) highlighting the particular season.
PA Eats recently got a behind-the-scenes look at how this goodness is put together with love and hard work. We arrived in the wee hours of the morning and it was still very dark outside when we entered the production area of the bakery. Barely awake, we inhaled aromas, observed different textures and tasted delicious flavors of some of the finest baked goods in the area.
Step 1: Scaling the Ingredients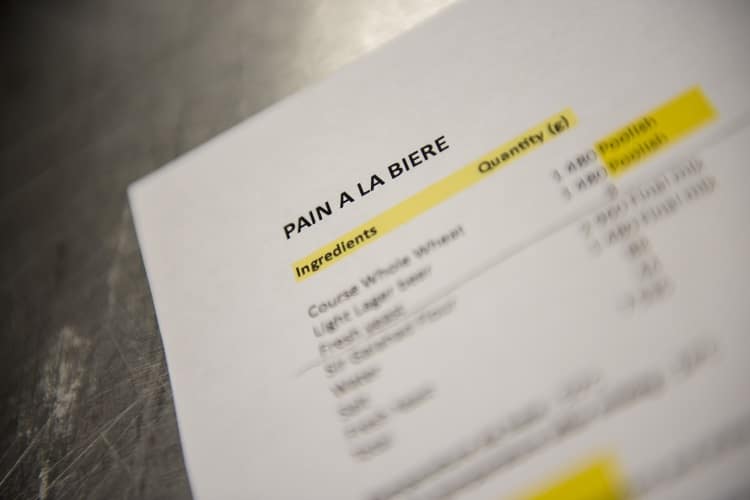 The day before the actual process to create the loaves is started, the baking team reviews the inventory against the recipe, which is called "scaling" (or weighing) of the ingredients. Baking is a very precise science and measurements must be accurate to get the most favorable result. "Time and temperature are everything," according to Seisson.
Step 2: Make the Poolish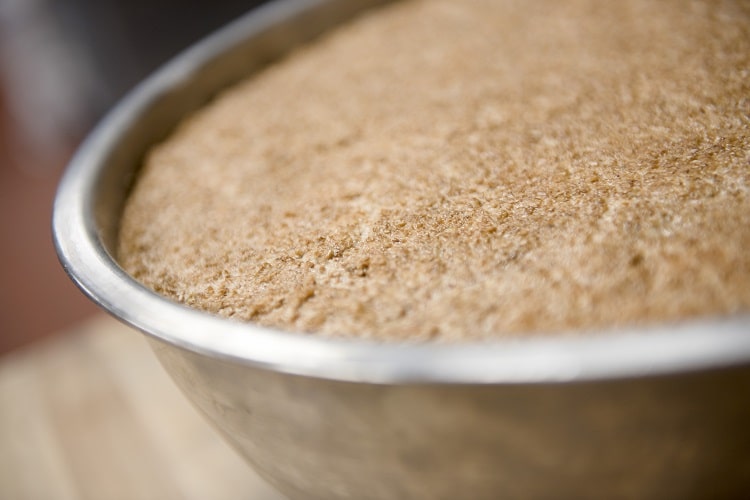 A poolish (a sponge-like consistency bread-starter) is created by mixing the predetermined amounts of coarse whole wheat, flour, water and beer. It is covered with a damp cloth overnight (about 12 hours) in a dark cooler.
Step 3: Add Flour and Yeast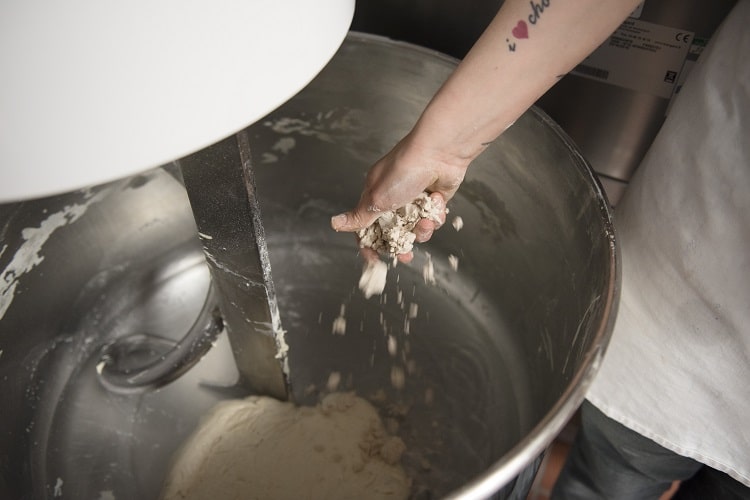 The risen poolish is scooped into the industrial mixer where additional flour and yeast are added and mixed for about 5-10 minutes.
Step 4: Fermentation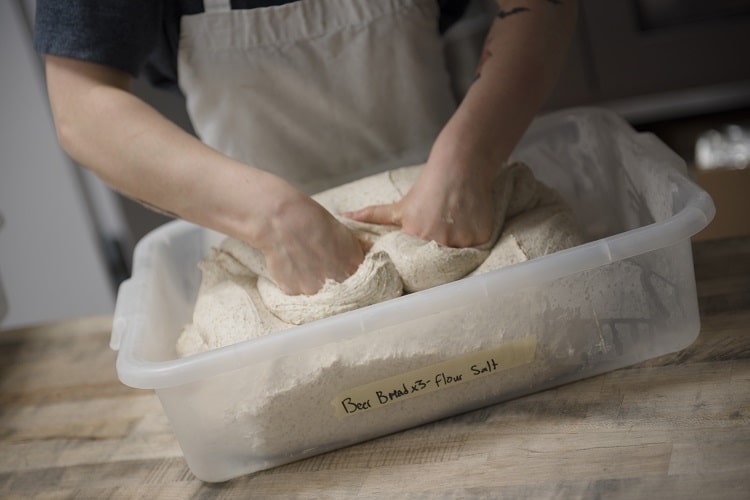 The dough is then degassed by hand to cut down on dough bubbles. It's placed in a labeled airtight plastic container; and put back into the darkened cooler for bulk fermentation (times vary according to the dough, but typically about an hour or so).
Step 5: Shape the Loaves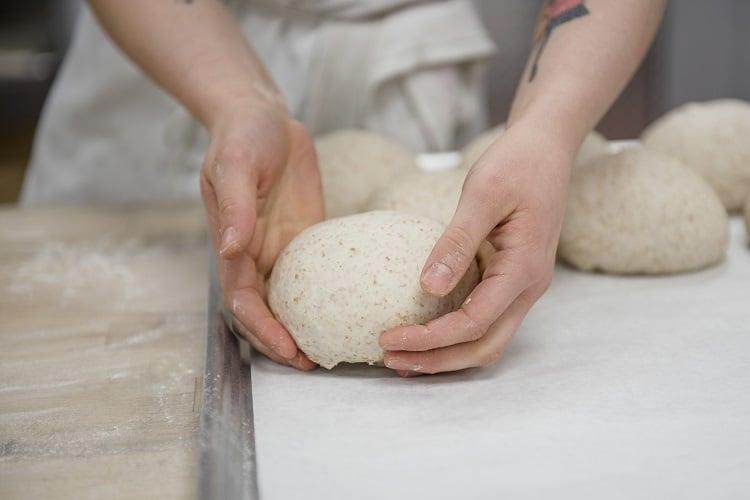 The bulk dough is then dumped onto a large wooden table to be divided (sliced) and weighed into 400 gram chunks. Hand-shaping into round loaves also takes place at this stage.
Step 6: Final Proofing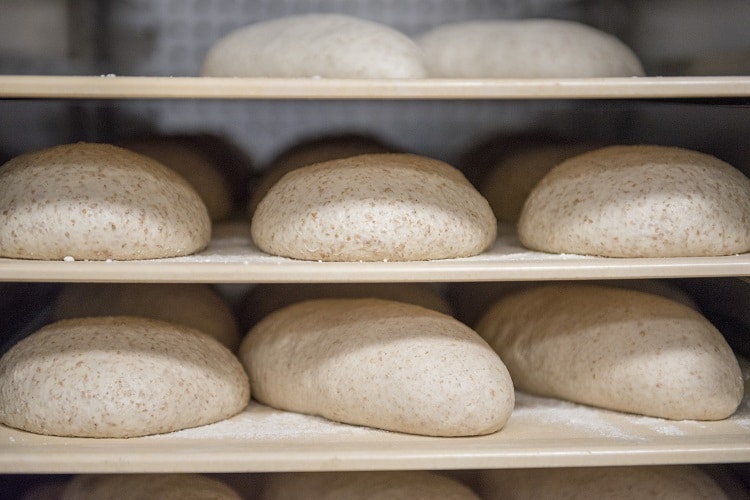 The tray of shaped loaves is then placed into a final proof machine for approximately an hour, where the moisture and a 76°F temperature allow the loaf to mature for baking.
Step 7: Score the Loaves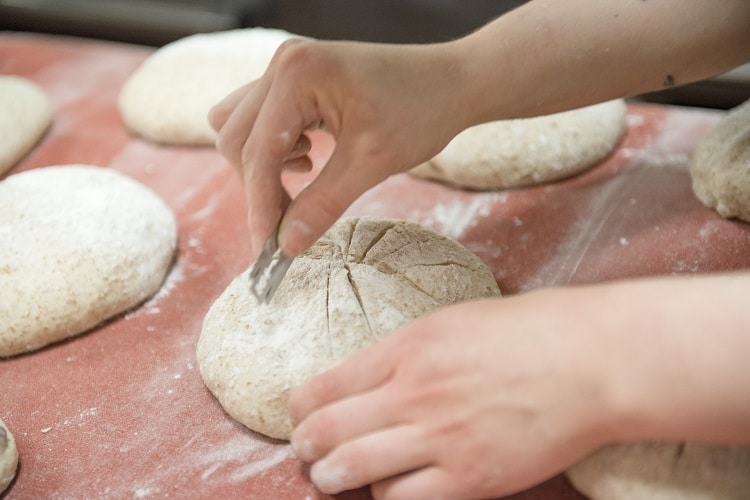 Loaves are brought out and placed on a large conveyor and scored with razors or scissors prior to baking. Scoring is done to allow the loaf to expand while controlling its shape and direction during the baking process. Scoring can also be used as a baker's signature.
Step 8: Bake the Bread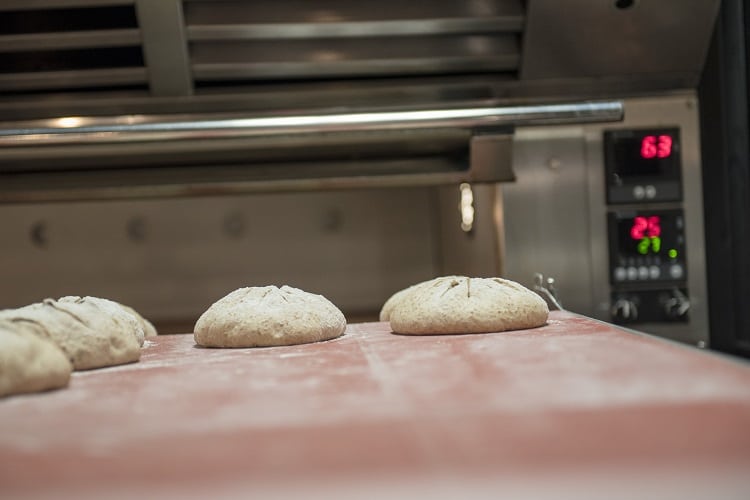 The beer bread is baked at 400°F for about 30 minutes (during which time the alcohol from the beer has evaporated) and comes out of the oven smelling incredible!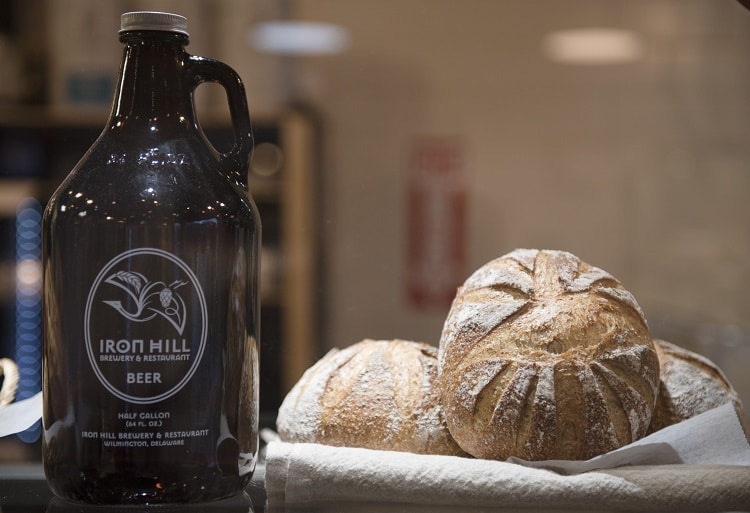 The bread is dense with a marvelous brown crust that has a light, smokey flavor, perfect for pairing with "charcuterie and a creamy blue cheese, brie, or an aged Brillat Savarin or a Chaource," notes Seisson. "Also perfect with a hearty winter stew, an Irish stew or a Carbonade Flamande where the meat and veggies are marinated in, and then slowly cooked in, an amber beer. A nice Burgundy wine works well with this bread too," she adds.
Make it a point to stop into La Baguette Magique soon for this crusty bread (it is in its final week of production). Or stop in anytime for a few other decadent goodies!
Find La Baguette Magique at 202 Market St. in West Chester; phone: (610) 620-4729.