During our enjoyable tenure of researching and writing about Pennsylvania food, there's one meat-based product that we've noticed that local food lovers have an extra-fierce passion for. Hot dogs? Sure, we love them, but no. Burgers? That's more of a nationwide love affair, wouldn't you say? Heck, even cheesesteaks don't seem to get Pennsylvanians as fired up as this one humble cured meat. We're talking about Lebanon Bologna!
Yes, it seems this South Central, PA-based cured meat has captured our hearts. For the uninitiated, flashbacks to the rubbery, bland bologna of our youth may be a turn off, but hear us out: Lebanon Bologna is a whole other thing. First, it's made from beef and is more akin to a semi-dry sausage than a slab of lunch meat. Second, the texture is much more enjoyable: rich and chewy and studded with tiny specks of fat — nothing like the disturbing pinkish-greyish hue of cafeteria bologna. Then, there's the flavor. Because Lebanon Bologna is cured, smoked and fermented, it's got a funky, sour, wood-kissed flavor that is as delicious as it is beguiling. If you've only ever had more conventional cured meats, its complex flavor can be surprising, often compared to a tangy version of summer sausage.
Lebanon Bologna has inspired a number of cultural tributes in PA. Every year in January, the Lebanon Rotary Club hosts the Bologna Fest & Winter Carnival as a fundraiser, with family-friendly entertainment and games, as well as a Lebanon Bologna eating contest, and a food court full of local specialties, like PA Dairymen's Milkshakes, Boom Crafted Pickles and, of course, Lebanon Bologna from a number of nearby purveyors. For the past 20 years, the town of Lebanon has celebrated New Year's Eve with a Bologna Drop in the middle of town. To ring in 2020, there was a new addition: a disco ball, designed and constructed by E&E Metal Fabrication, attached to the giant bologna which was provided by Weaver's Bologna.
Local chefs have plenty of fun using Lebanon Bologna outside of its usual snack-plate and hoagie applications, too. At Nitro Bar in West Reading (Berks County), there's a Lebanon Bologna cheesesteak on the menu, which has apparently developed quite a following, with its shaved bologna, caramelized onions, Cooper sharp cheese sauce, crispy onions, cherry peppers and watercress.
At DiAnoia's Eatery, an all-day Italian cafe in Pittsburgh, there is a breakfast sandwich on offer called the Lebanon Bologna Sweet Panini, with Calabrian chili mayo, provolone, tomatoes and a fried egg.
At The Dutch, a cute little breakfast/brunch spot in South Philadelphia, it gets tucked into omelettes with cream cheese and smothered with peppers, onions, cheese and eggs in a morning hash.
For our own recipe collection, Adams County Chef Josh Fidler made The Ultimate Pennsylvania Breakfast Sandwich, with local eggs, cheese and Seltzer's Lebanon Bologna slathered with herbed mayo and topped with crunchy shredded lettuce and zesty onions, all piled between slices of soft, sweet Martin's Potato Bread. When you fry Lebanon Bologna, a wildly delicious transformation takes place where it gets a savory caramelized flavor on top of its already smoky goodness — akin to bacon, though many would argue, even tastier.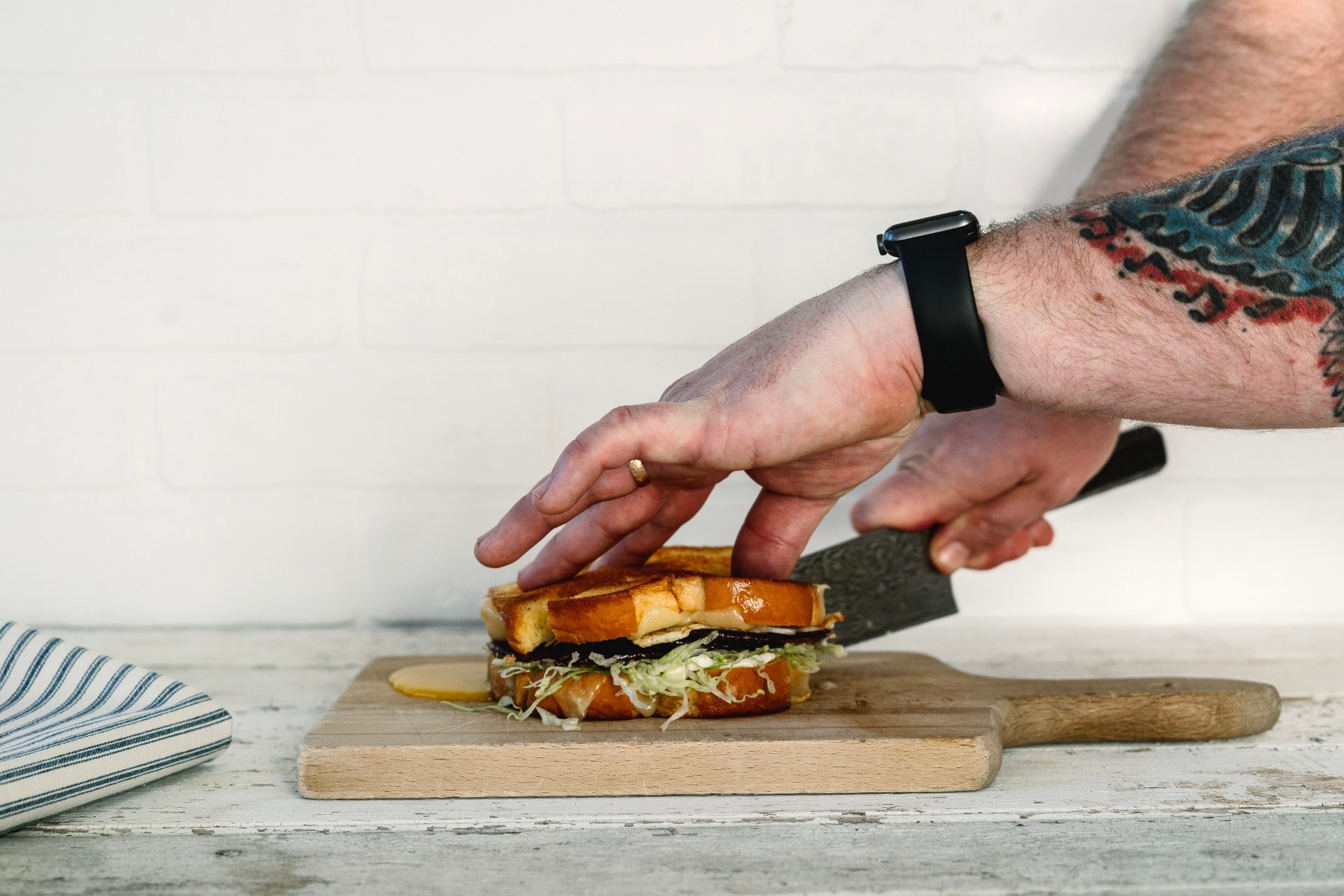 And this is how you know Lebanon Bologna has reached true icon status: Someone made a beer inspired by it! Snitz Creek Brewery in Lebanon has a beer called Seltzer's Smokehaus 7, an 8.2% ABV Rauchbier (a classically smoky style), made with grains that were smoked in the hardwood-fired smokehouses of Seltzer's Smoked Meats.
Seltzer's
, based in Palmyra, PA, in Lebanon County, is perhaps one of the best-known brands of Lebanon Bologna. Its story began in 1902 with founder Harvey Seltzer, an enterprising butcher who used Old World flavors and techniques to create his signature bologna. Though the tradition of Lebanon Bologna can be traced back to the Pennsylvania Dutch population of the late 18th century, Seltzer was one of the first to commercially produce it. Nearly 120 years later, the Seltzer's production facility has modernized in some ways, but it stays true to the old-fashioned style and many of the same techniques used by its founder. The recipe contains nothing but beef, a secret blend of spices, salt, sugar and a few natural curing agents. After being ground and cultured, it's packaged in casings, the bologna are strung up in stockinettes in three-story wooden smokehouses. Once in here, they hang over hand-tended fires, which are fed with hardwood from local lumber yards, and the slow, steady smoke permeates the beef for that wonderful flavor.
Seltzer's makes a few variations beyond the classic Lebanon Bologna, including Sweet, Double Smoked Sweet, Chipotle Sweet and a leaner Smoke N' Honey. The bologna comes in large tubes, pre-packaged slices, appetizer-ready eight-ounce "Chubs," and gift packs and samplers which would almost certainly bring a tear to any Pennsylvania ex-pat's eye.
What's your verdict? Are you a Lebanon Bologna fan? What's your preferred way to cook with and eat it, and who makes the best bologna in the state? Don't be shy with your opinions (we know you won't!) — join in the conversation here or on the PA Eats Facebook page!