Is there an iconic Pennsylvania food as simultaneously worshiped and reviled as scrapple? On the face of it, this breakfast meat is not so different from other pork-y products, but dig a little deeper and you'll find a storied cultural touchstone that can be surprisingly divisive.
Let's begin with the definition of scrapple. As implied in its name, it starts with scraps of pork (which often includes offal, the organs of a butchered animal), bound together with cornmeal and buckwheat flour, and spiced generously with dried spices, like marjoram, sage and thyme. The meat is simmered in broth or water, with the grains and spices slowly added, and then the mixture is patted into greased loaf pans and refrigerated or frozen until solid. For cooking, pieces of scrapple are sliced off the loaf and pan-fried in fat until brown and crunchy on the outside and creamy on the inside.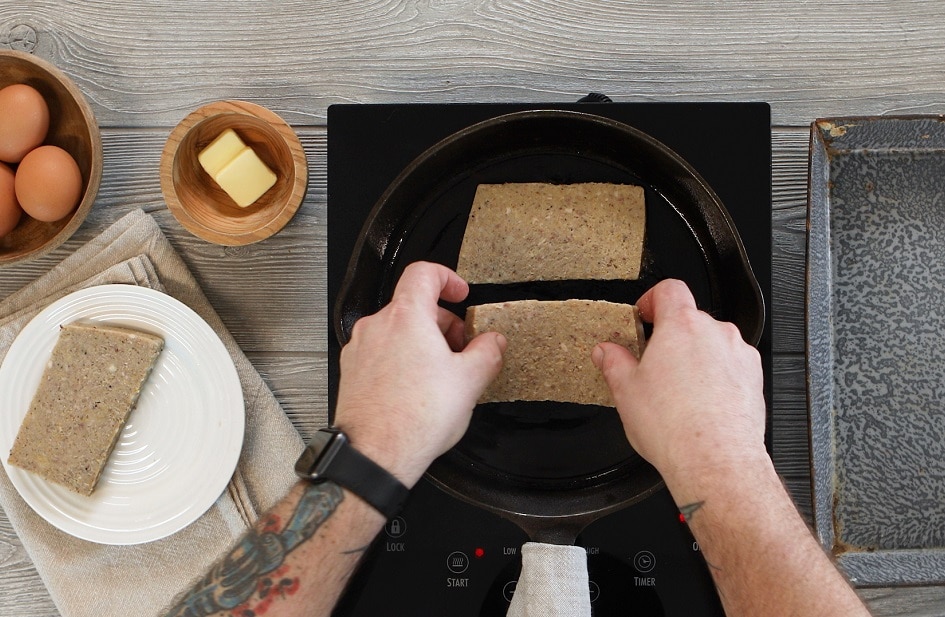 Transforming bits and pieces of precious animal protein is a practice that connects peasant cooking in the Middle Ages with the nose-to-tail sustainability-minded philosophies of today. Blood sausage (or black pudding), foie gras, liver pate and haggis are all examples of recognizable dishes made from offal. For the Pennsylvania Dutch, a notoriously food-waste-averse folk, making scrapple is just one example of steadfast thriftiness. Scrapple was invented by the PA Dutch, a take on pannhaas or "pan rabbit," a meat scrap-and-grain pudding that can be traced back to German colonists who settled in Southeastern and South-Central Pennsylvania in the 17th and 18th Centuries. On butchery days, offal, head meat and other bits of pork would be collected and boiled in a kettle with grains, then formed into loaves.
This regional meaty treat has cemented itself throughout generations in Pennsylvania, and other nearby states, as a perfect way to make the most of scraps of meat and to stretch those proteins farther with the addition of grains. Its intense pork-y flavor has also won over many hearts, especially paired with "dippy eggs" as part of a breakfast plate. For many, it's a pure comfort food, reminiscent of cozy breakfasts and family gatherings.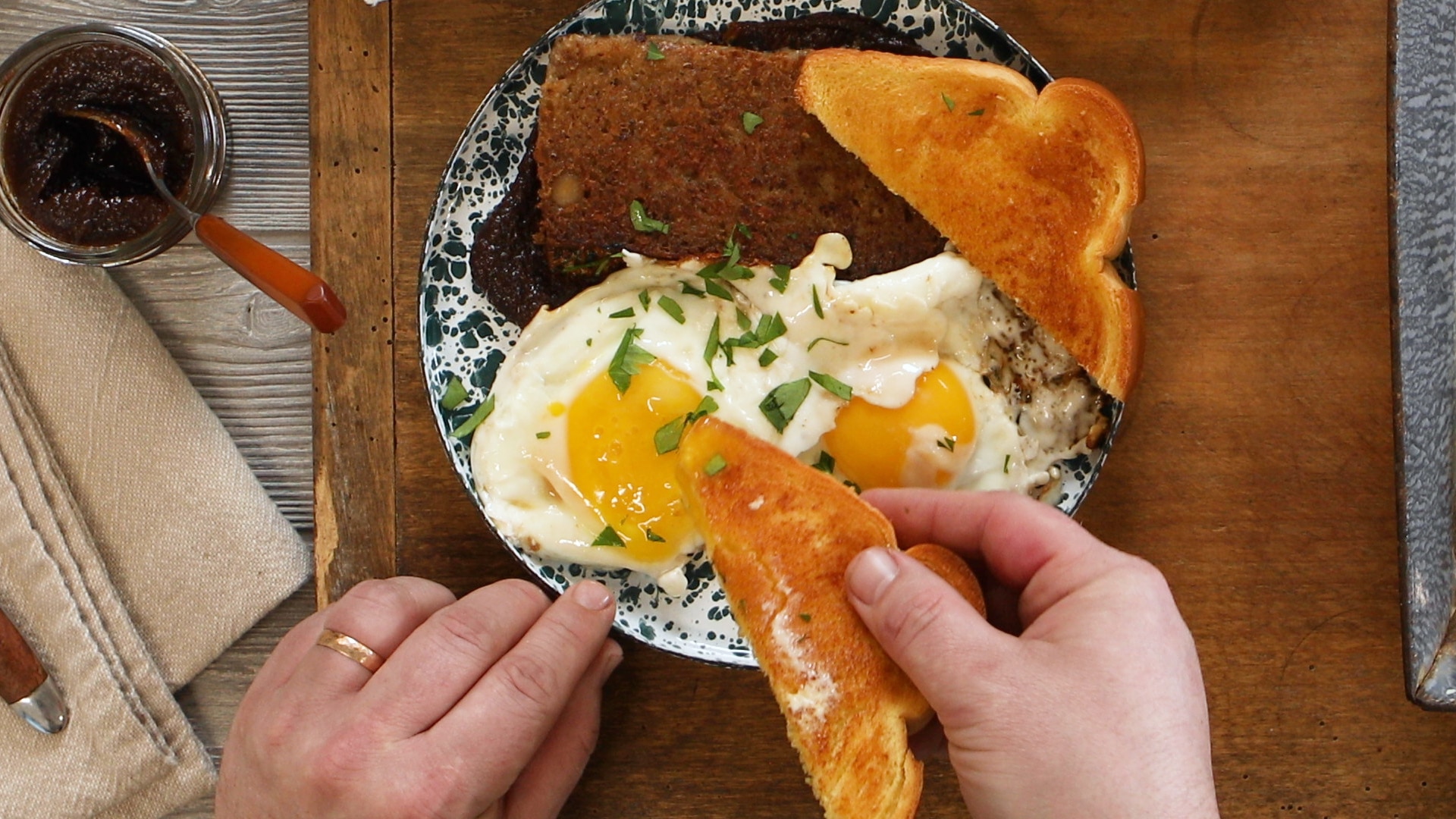 While cuisines across the planet include dishes made with organ meat and scraps, in America, many of us have an uneasy relationship with offal. This doesn't track along a completely logical line — on the one hand, there's the hot dog, one of the most beloved tubed meats in the American food canon. Most people have a vague understanding that the hot dog is made from meat scraps but they eat them without flinching at barbecues and ball parks across the land. On the other hand, it's not unusual to find people bristling at the idea of scrapple because of its "mystery meat" ingredients.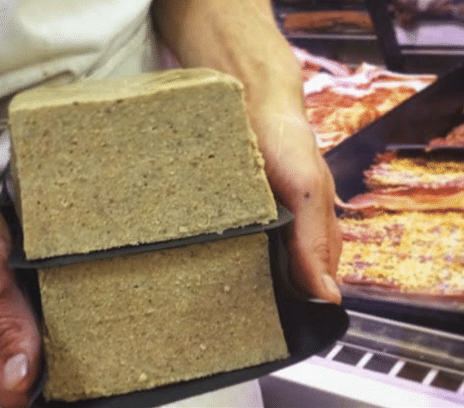 Texture is often what many cite as a barrier to entry with scrapple, as its interior can be a bit mushy and moist despite its crispy exterior. Pennsylvanians in the know who want to avoid this can order scrapple "Philly style" at a cafe or diner, which means it's sliced more thinly and fried a bit harder. Condiments can also help to cut through and balance its richness — apple butter, maple syrup, ketchup and even grape jelly are popular options.
Like so many traditional Pennsylvania foods, scrapple is something that many families have their own recipes for, passed down through the generations. Some omit offal in favor of familiar cuts of meat, and some use different spice profiles. The experience of homemade scrapple can be eye-opening for many first-timers, or anyone who's had a less-than-enjoyable scrapple experience at a restaurant. If you want to start a new tradition for your family, try a recipe from a regional food blog, like A Coalcracker in the Kitchen or The Pennsylvania Dutch At-Home Companion, though you'll also find scrapple recipes on bigger culinary websites, like Food52 and The New York Times. Of course, there are plenty of PA-based brands that make scrapple you can buy from the grocery store, like Stoltzfus Meats and S. Clyde Weaver, and some artisan butchers, like Primal Supply in Philly, also put their own spin on it.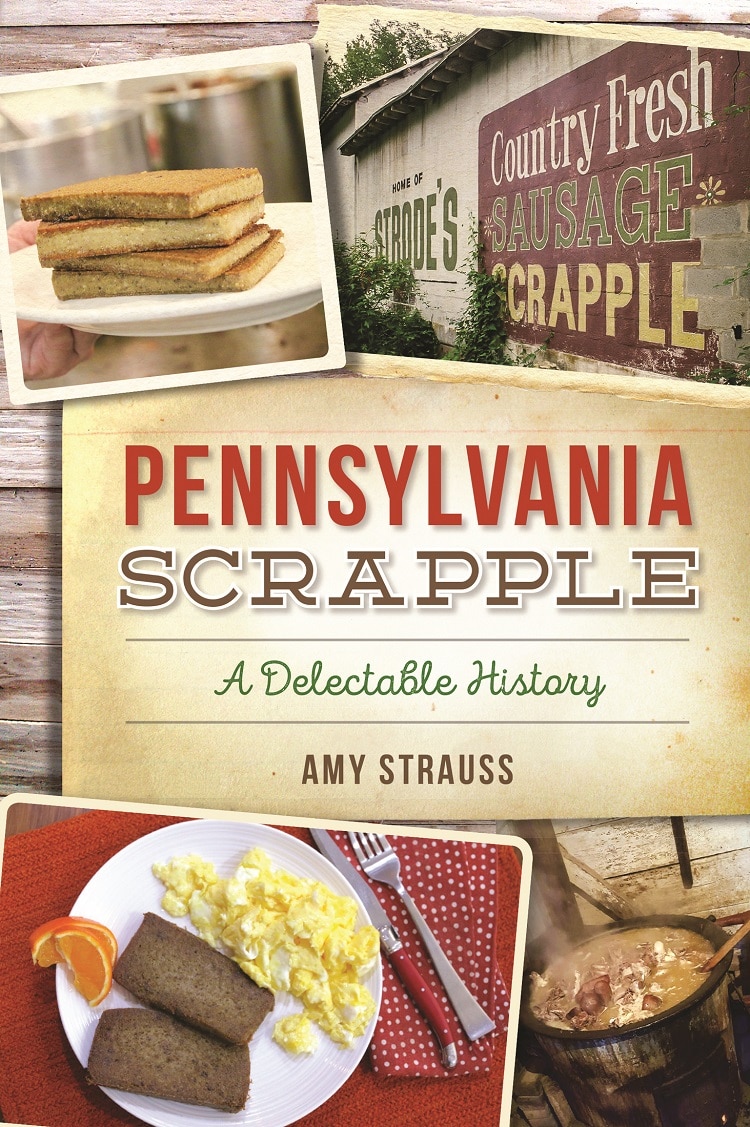 It is worth mentioning that scrapple might be enjoying a bit of a new lease on life these days: Local writers have dedicated entire books to it, including Pennsylvania Scrapple: A Delectable History by Amy Strauss and Country Scrapple by William Woys Weaver. Scrapple still has its place at diners and greasy spoons in nearly every city and town, but it also graces the menus of higher-end restaurants, like Smoke & Pickles in Mechanicsburg, Hank's Place in Chadds Ford and Elwood in Philadelphia (which makes its version from venison). You'll even find vegan scrapple, often made with mushrooms, at spots like Roots Cafe in West Chester and Front Street Cafe in Philly.
Foodies love a regional delicacy, and scrapple has achieved a sort of cult status on social media. If you look up #scrapple on Instagram, you'll find nearly 26,000 posts, many of which are glossy photos from gourmet home cooks, chefs and influencers lauding the many virtues of the breakfast meat. A Facebook group called Scrapple Trail boasts over 14,000 members, who share their love of this local meat, and the group has even compiled a map with pins of their favorite spots across the country.
What's your opinion on this super-iconic Pennsylvania food? Love it, hate it, or just aren't sure? Where do you find the tastiest scrapple in the state? We want to know! Let us know in the comments here or on the PA Eats Facebook page.
Feature photo and breakfast plate photos:

Dish Works

Scrapple loaves photo:

Reading Terminal Market

Scrapple Trail map:

Scrapple Trail Facebook Group

Scrapple book cover image:

Arcadia Publishing