Pop quiz:
Is your mom an enthusiast of all things food and drink?
Does she tend to know about the cool new restaurant openings before you?
Would a traditional bouquet of flowers or box of mass-produced candy leave her feeling a touch disappointed this Mother's Day?
If you answered "yes" to any — or all — of the above, then you've come to the right place. We polled our staff to find the best locally made food- and drink-type gifts to help you show mom how much she means to you. Just do yourself a favor, and don't ask her to share, okay? She should get a few things in life that are solely for her, and her alone.
For moms who love to cook, help take her pantry up a notch with the artisan-quality olive oils, vinegars and other specialty products from A Taste of Olive. You just know these are the kinds of gourmet ingredients she wants but will likely never splurge on: Sicilian Lemon White Balsamic Vinegar, Key Lime Macadamia Mustard and Wild Mushroom and Sage Extra Virgin Olive Oil. Shop at one of its brick-and-mortar locations in West Chester, Chestnut Hill or Haddonfield, New Jersey, or peruse A Taste of Olive's wide selection online — nationwide shipping is available. 26 S. High St., West Chester; (610) 429-0292; 8505 Germantown Ave., Chestnut Hill.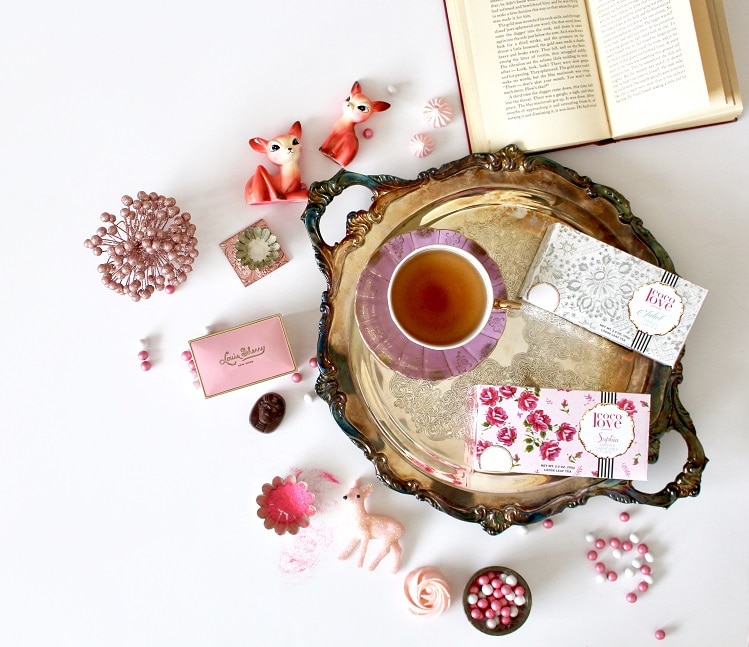 These artfully blended, beautifully packaged teas are handcrafted by a former pastry chef in Philadelphia who knows how to make flavors sing. Whether you choose to give mom a few extra moments of zen with the Emma Genmaicha Green Tea, a glamorous midday break with the Juliet Shimmer Chai, or a bit of floral wakeup with the Lily Golden Oolong tea, each box looks like it came straight from a boutique. We love how the teas are feminine, thoughtful, singular and strong — just like the woman who brought you into this world!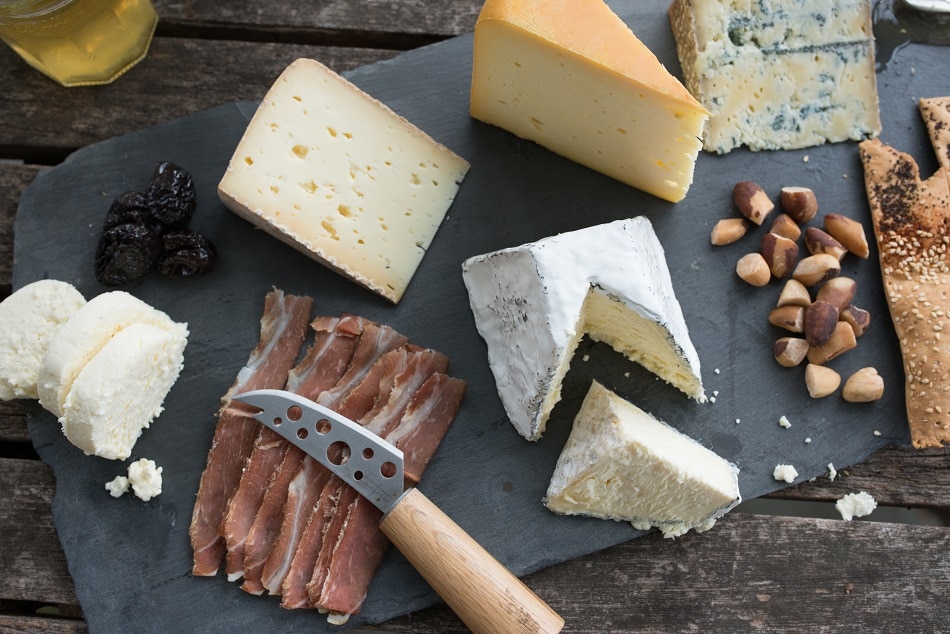 A heady hunk of cheese would make a fabulous gift for your mom, but why stop there? With Collective Creamery's Cheese Share, mom gets to be part of a club of other cheese-lovers, and will receive grass-fed, handmade cheeses from Birchrun Hills Farm and Valley Milkhouse, plus limited-edition batches, collaborative cheeses, and special guest selections. From May 17 through September 20, mom will get a new batch of cheeses to try, either monthly or every other week. The cheese shared can either be picked up at a number of locations throughout the Greater Philadelphia region, or shipped right to her door. There are a few share sizes, and no matter which you choose, this is the ultimate gift that keeps on giving.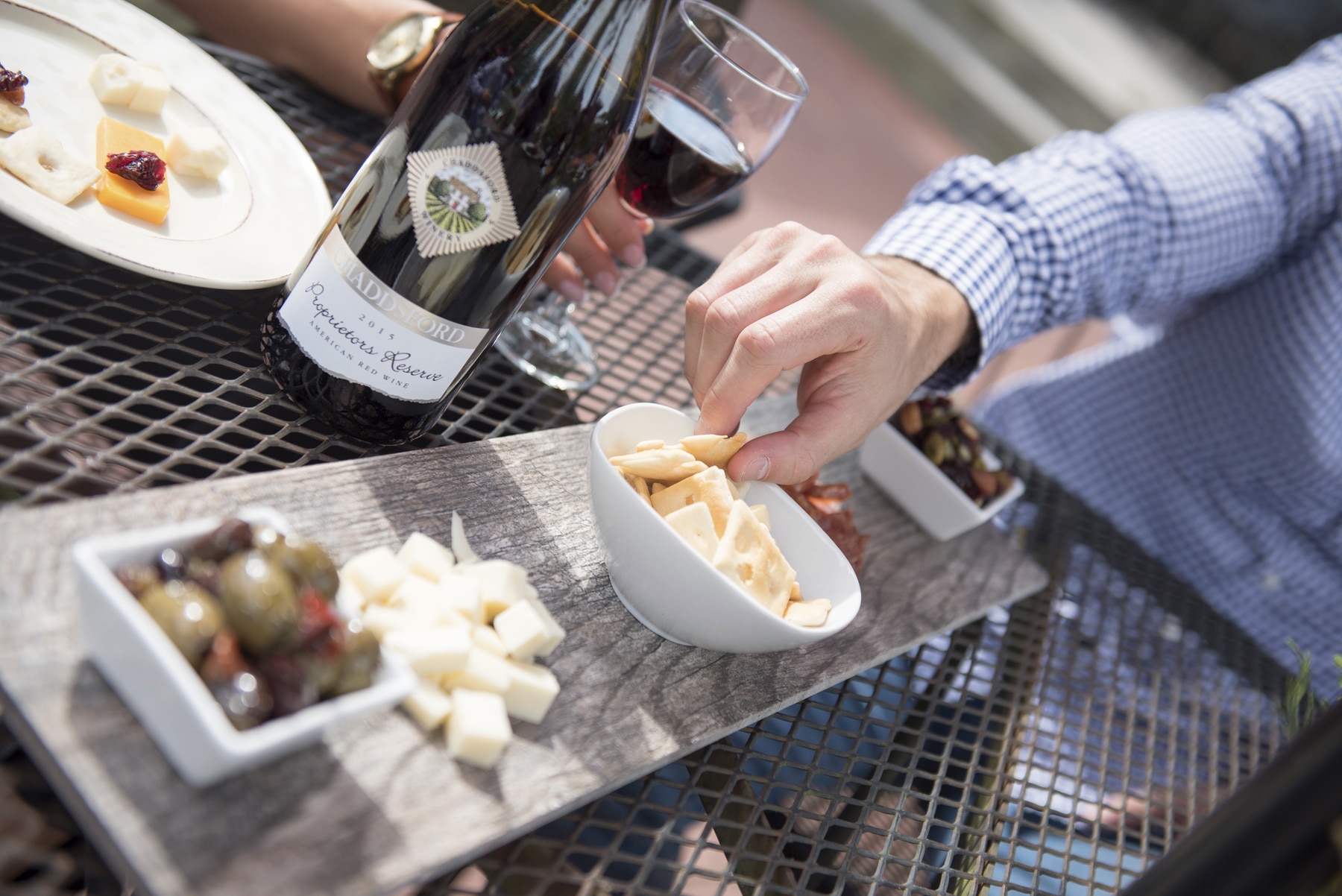 Speaking of awesome clubs, if your mom is into wine, we beg you: Do not just go into a state store and grab some random bottle off the shelf. Stick local and gift her the curated, small-batch selections in the Chaddsford Winery Wine Club: For as little as $45 per quarter for a Reserve Club membership, she'll get exclusive access to Chaddsford's Artisan batch vintages; If she prefers sweeter and off-dry wines, sign her up for the Traditional Club which include spring wines, blush wines and a crisp warm weather Sauvignon Blanc, starting at $25 per quarter. Other club perks include an extra 10% off all in-store and online wine purchases, opportunities during the year to taste limited and unreleased wines, VIP invitations to special events, and free traditional wine tastings for members (plus one guest each) any time tastings are offered. Wines can be picked up or delivered, there's no annual commitment, and you can enroll and terminate at any time. 632 Baltimore Pike, Chadds Ford; (610) 388-6221.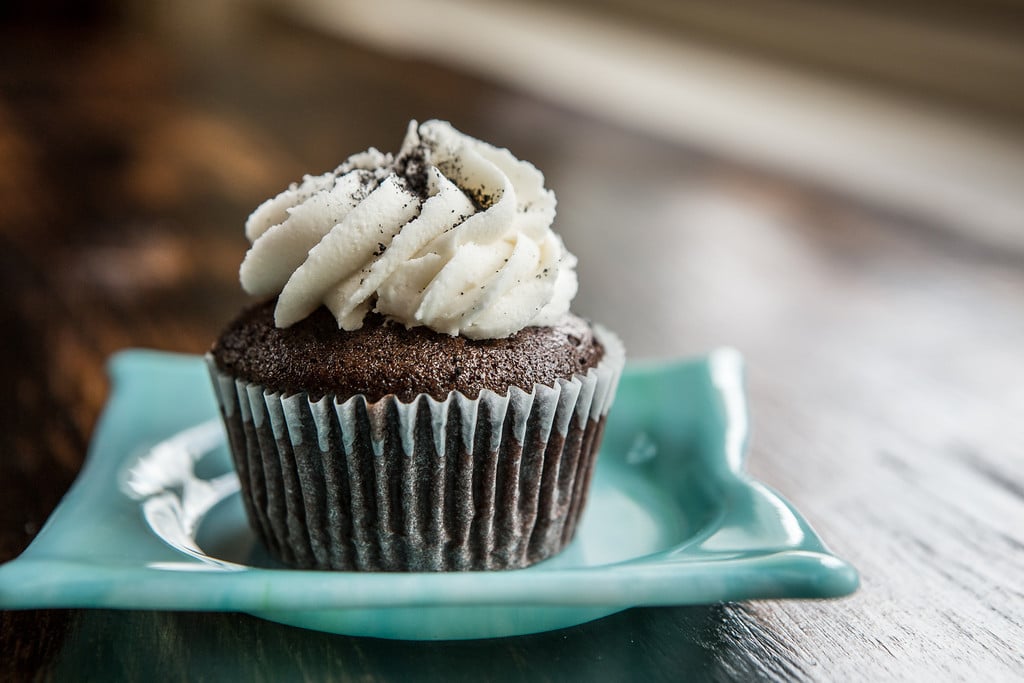 Just because mom is vegan or gluten-free doesn't mean she shouldn't be able to indulge like a queen on Mother's Day! Thanks to the dairy-free and wheat-free options from West Chester bakery, Dia Doce, you can treat her to cupcakes in deluxe flavors, like Black Magic (chocolate cake with a vanilla center and fudge buttercream) and Vanilla Salted Caramel. 100 S. High St., West Chester; (610) 476-5684.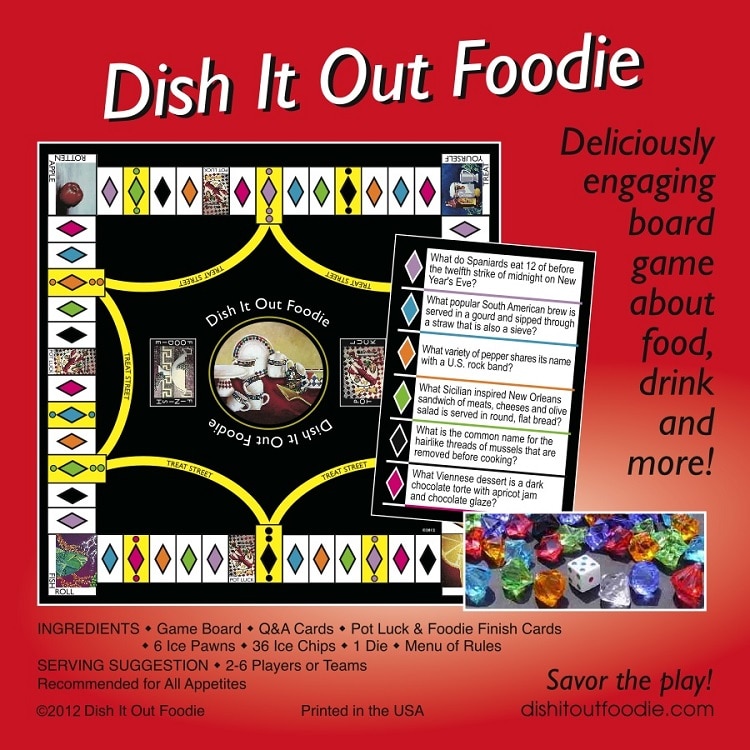 This entertaining adult board game, produced in Media, Pa. will put mom's foodie knowledge to the test! In Dish It Out Foodie, players are tasked with answering questions from six categories: World of Fares, Let It Pour, Ways & Means, Food For Thought, Melange and Happy Endings. Sample question: "What common Indonesian chili sauce is used alone or as a base to create other sauce varieties?" The food theme is strong, even in the game's packaging: the board, cards and pieces are packed up in a classic-style food wrappers, all held in a pizza-style cardboard box.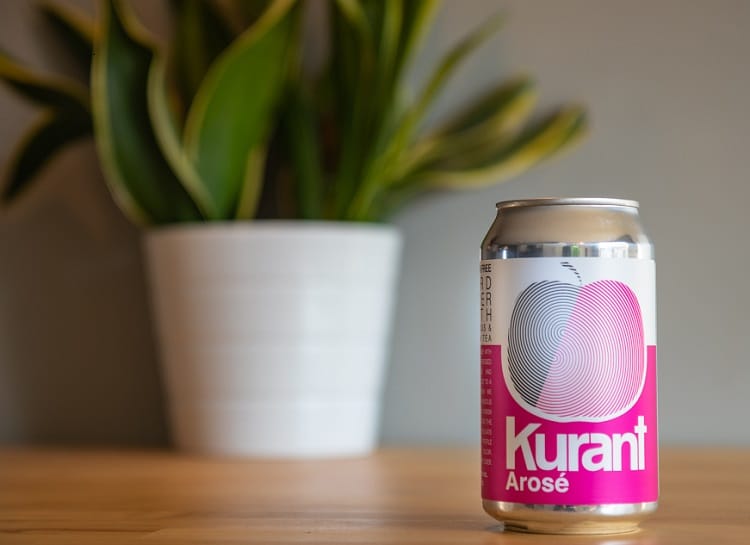 Of course we're not suggesting a rosé cider because it's pink! Give us a little credit. We're suggesting it because rosé ciders are one of the most refreshing, delightful and on-trend things to be drinking this summer. Especially perfect for mom who loves a cold one on a warm afternoon but isn't a beer fan or must avoid gluten, we'll place bets that rosé ciders will be one of her new favorite adult beverages. Kurant Cider just launched Arosé, a crisp, dry cider that's infused with organic gunpowder green tea and organic dried hibiscus. Look for four-packs of Arosé at your local bottle shop!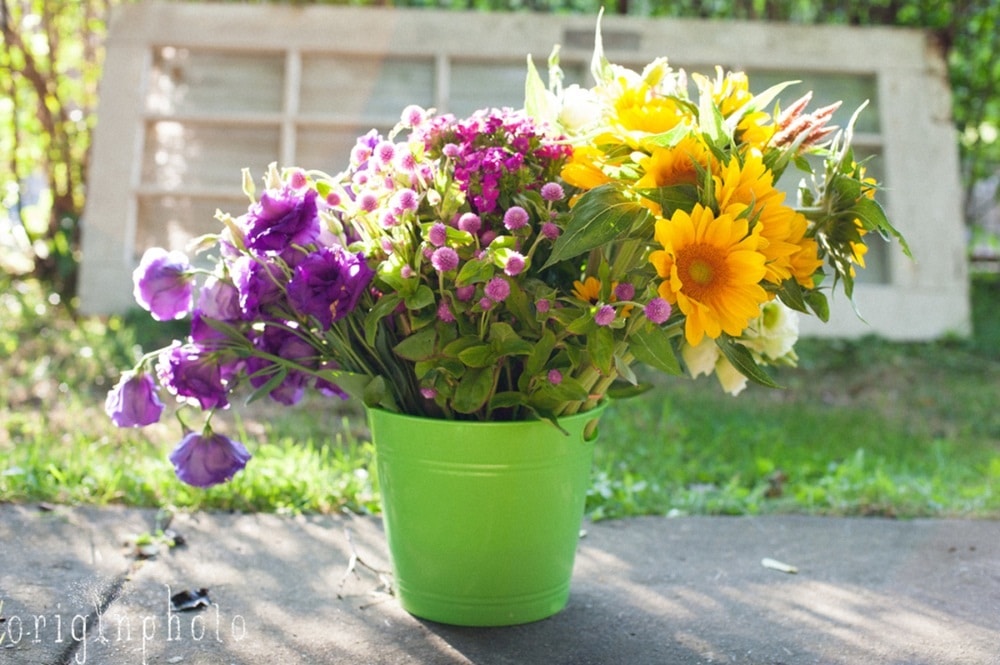 If your mom loves fresh flowers, do one better than a one-time bouquet, and sign her up for a CSA-style Bouquet Share from Love 'n Fresh Flowers, an incredible urban flower farm in the Upper Roxborough neighborhood of Philadelphia. Choose to start mom's four-week share on the first Tuesday of the month in either in May, June, July, August or September. Then, she'll get an amazingly beautiful and incredibly fresh bouquet of premium, organically-grown flowers every week. All of Love 'n Fresh Flowers' blooms are grown without any synthetic chemicals and with the use of biodiversity and sustainable practices. To be honest, even at high-end florists, most flowers are shipped in from other regions or countries and bouquets are half-dead by the time they are gifted. This option is so much better, and the flowers are just so stunning. Shares may be picked up from the Woodmere Art Museum in Chestnut Hill or Palmer Distilling Co. in Manayunk on Tuesdays between 4:30 and 7 p.m.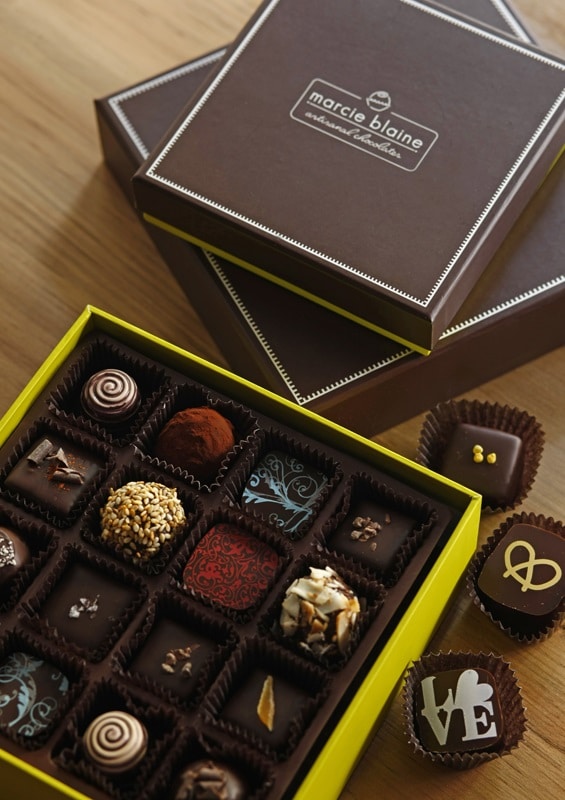 Yet another scenario where quality always trumps quantity: chocolates. With cream and butter sourced from Lancaster County and fruits, herbs and honey from local farms, the confections from Philadelphia-based Marcie Blaine Artisan Chocolates are some of the best of the best.  You may recognize the name: Chef Marcie Blaine Turney is the co-owner of some of the most popular restaurants in the city, including Barbuzzo, Little Nonna's and Bud & Marilyn's. She brings her wealth of culinary experience to her chocolate creations, and the resulting flavors, like Moroccan (with cardamom, sesame and fig), blood orange and French Farmer (with elderflower and champagne) are seriously next-level. Find them in Verde or shop online. 108 S. 13th St., Philadelphia; (215) 546-8700
This is especially pertinent if you're celebrating Mother's Day with a new mom, or a mom who has small kids: Coffee is a survival tool. But that doesn't have to mean it's squeezed out of a stale K-cup! Make sure the hard-working moms in your life are never out of delicious, responsibly sourced coffee with KLVN Coffee Lab's Pleasure Cruise subscription service. Each week for as long as you choose, the team from this Pittsburgh-based roastery will send a 12-ounce bags of whole bean coffee that they're feeling particularly stoked about. 6901 Lynn Way, Pittsburgh; (412) 339-0994.
Cookbook from a Local Chef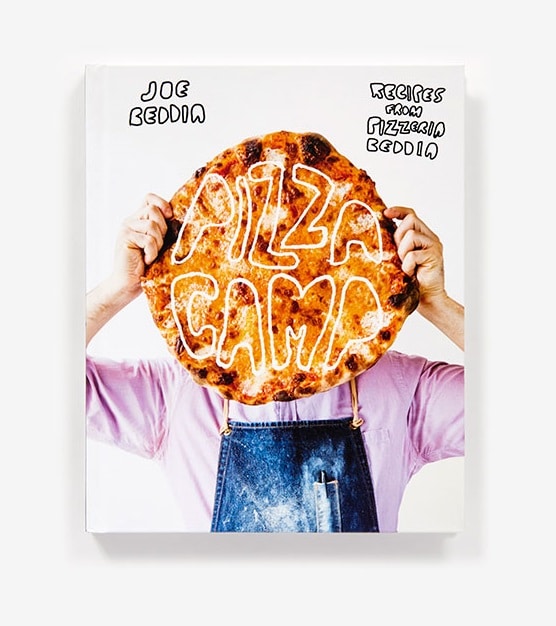 If your mama loves food, chances are she loves to cook. Why not treat her with a "must-have" cook book by a local chef or writer? We've done the work and rounded up 10 cookbooks by Pennsylvania authors that every home cook should own; from low-proof cocktails to artisan pizza to masterful Japanese food, there is something for every taste!
Feature photo:

Collective Creamery

Tea box photo:

Coco Love Teas

Chaddsford Winery photo:

Ed Williams for Dish Works

Dia Doce cupcake photo:

Nina Lea Photography

Arose can photo:

Kurant Cider

Love 'n Fresh Flowers photo:

Regina Miller for Origin Photography

Chocolates photo:

Marcy Blaine Artisanal Chocolates

Pizza Camp cookbook photo:

Abrams Books

Game image:

Dish it Out Foodie