Every year, there are a few food trends we're more than happy to say goodbye to. Remember unicorn lattes? We weren't too bummed to see that one fade out. But one of the "of the moment" dishes we're glad to keep around is the grain bowl. We love a good grain bowl, because it's essentially a big, composed salad with a little extra pizzazz. Endlessly customizable, able to fit into all kinds of dietary restrictions and usually pretty healthful, a grain bowl is what we'd prefer for lunch during most days of the week. Sure, we love a good sandwich or trio of tacos for the midday meal, but when you're trying to clean up your eating habits a bit, without sacrificing satisfaction, a grain bowl is the way to go.
One of the most exciting grain bowls that we've come across is at The Vegetable Hunter, one of our go-to clean-eating spots in Harrisburg.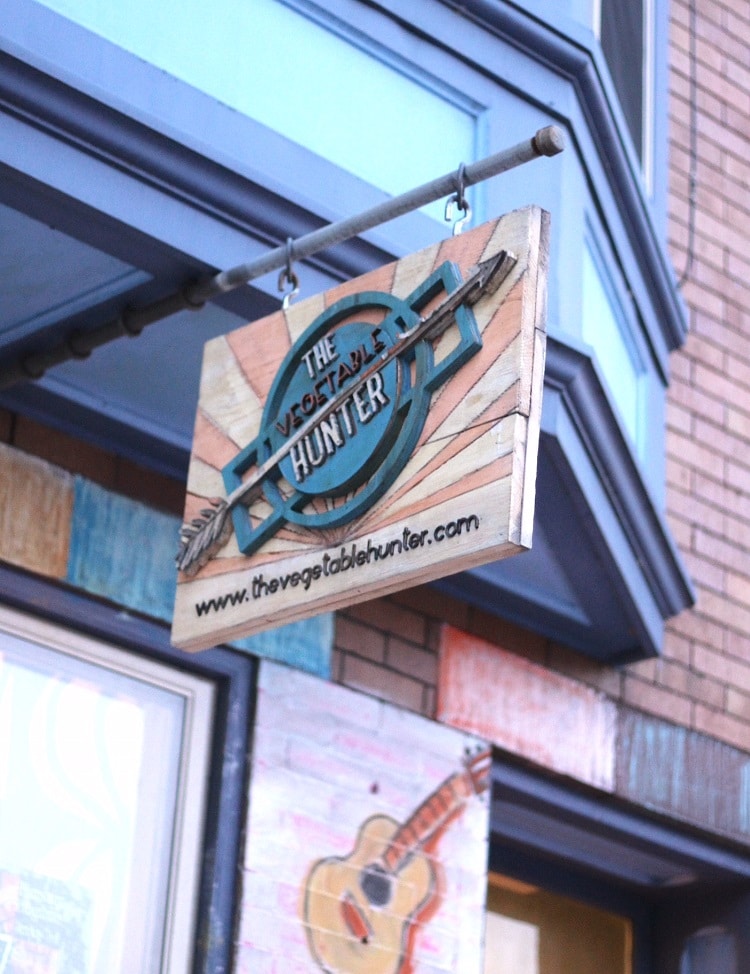 In addition to brewing beer and kombucha, The Vegetable Hunter is a vegetarian and vegan cafe with all kinds of tasty, nutritious stuff on the menu. Think: Vegan mac-and-cheese, a tempeh reuben sandwich and a black bean and quinoa burger. It also offer a few different kinds of bowls, and if you're going to go, we strongly suggest ordering up the Superfood Grain Bowl.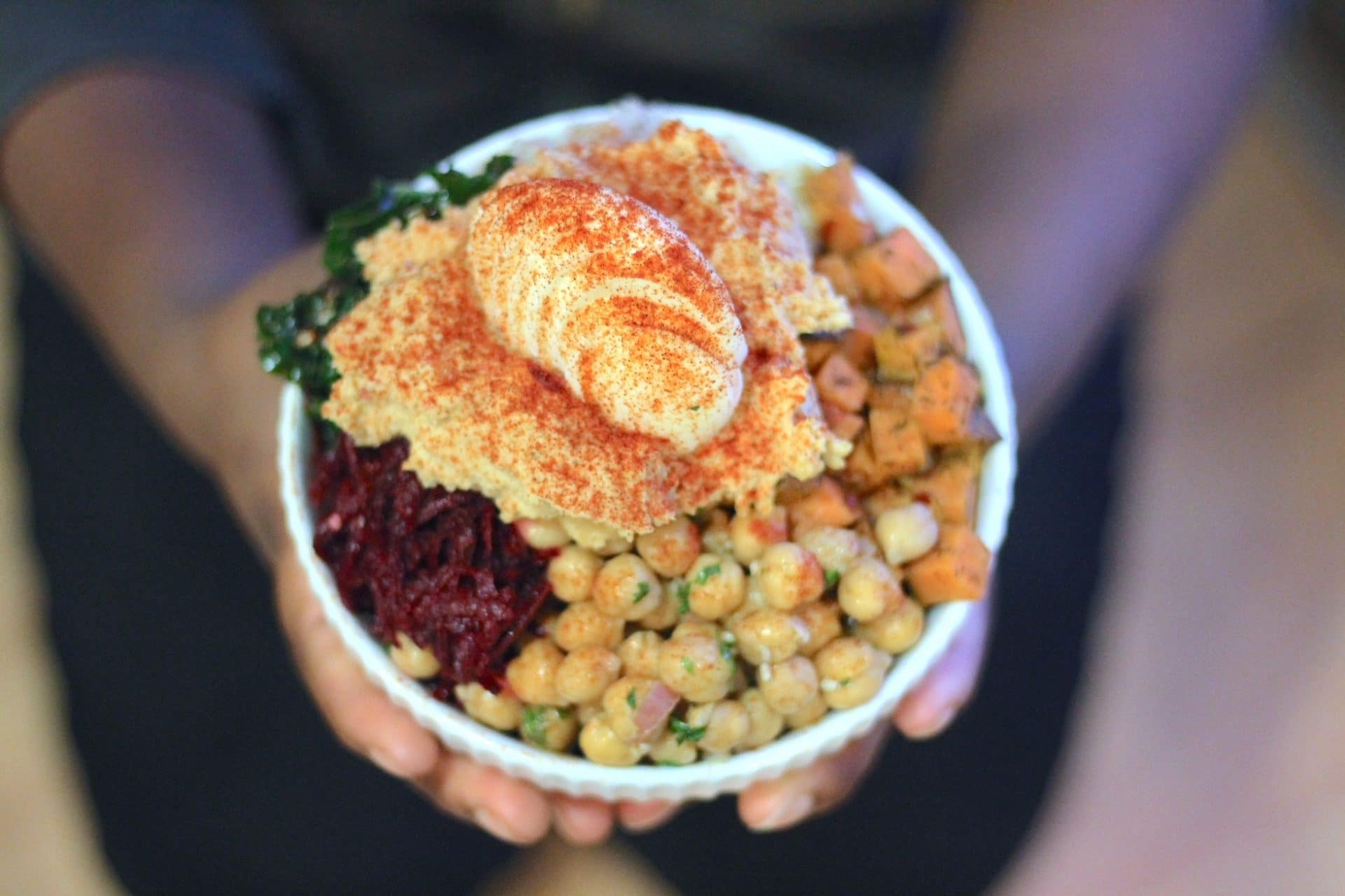 Just reading the ingredients makes you feel healthy: A bed of quinoa is topped with cumin chickpea salad, spicy raw beet salad, kale and quinoa salad, thyme-roasted sweet potatoes, hummus and a hard-boiled egg (hold the egg to keep it vegan).
Owner Kristin Messner-Baker says this bountiful beauty is The Vegetable Hunter's top seller, and she thinks it stands out among the other bowls out there because it truly is packed with superfoods and is nourishing and filling. She came up with the recipe a few years ago when she was researching food trends and saw that the bowl concept was starting to have a moment.
"I took the side salads we already have and then added thyme, roasted sweet potatoes and hummus on top. It was pretty easy to come up with all the ingredients, because we already had been making most of them. I think all the flavors of the different salads taste amazing together!" she says.
Messner-Baker, who is herself vegan, says she chooses to keep the menu at The Vegetable Hunter meat-free and mostly dairy-free because, quite simply, that is "the type of food I feel really inspired to make."
Give the Superfood Grain Bowl a whirl next time you're itching for something healthful and nourishing. Pair it with a flight of The Vegetable Hunter's homemade booch or brews, and you'll be walking on sunshine!
Find The Vegetable Hunter at 614 N. 2nd St. in Harrisburg; phone: (717) 695-6229.