Dining and drinking al fresco is truly the way to go, especially during this time of year. Fresh summer breezes, blue skies and people watching make for a memorable afternoon or evening. In the Phoenixville area, there are plenty of relaxing, lovely restaurant patios and decks to choose from — we have some of the best outdoor eating and drinking establishments in the Philadelphia region!
Here are our picks for Phoenixville's best outdoor spaces: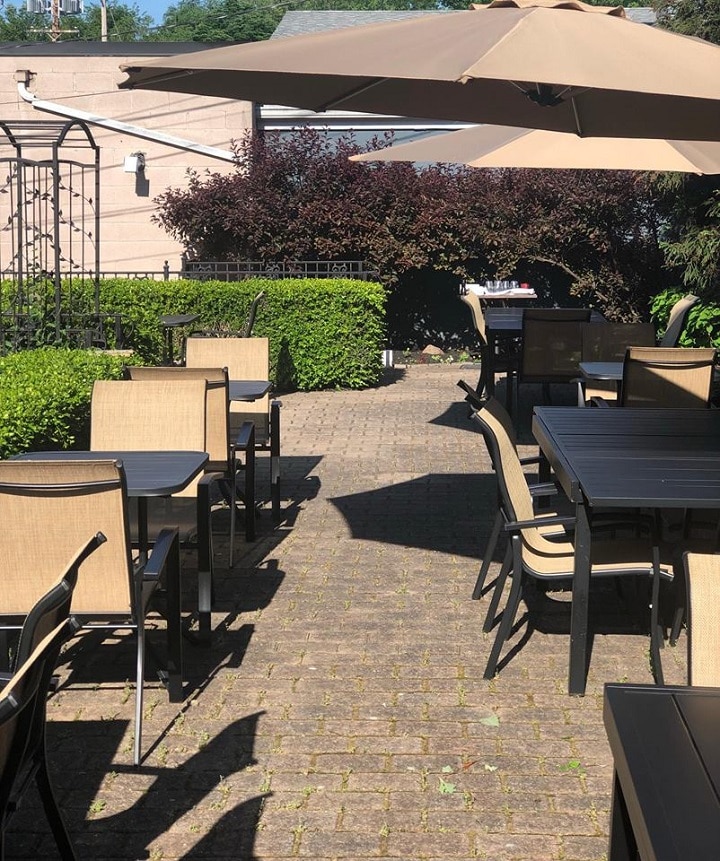 Louette's BYO on Bridge Street has a cozy, romantic backyard that might not be the best for people-watching, but if you're looking to spend some quality time with that special someone, there's no better place in town! And Louette's menu is just the thing to get you talking, as each item is a conversation starter. It's a BYO, so uncork a bottle of your finest vintage and order several small plates. You'll be reminiscing about this meal for weeks to come. 106 Bridge Street, Phoenixville; (484) 924-9906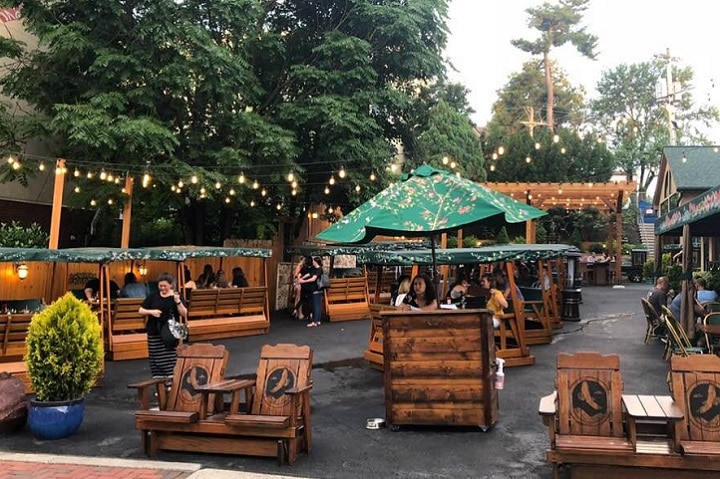 Talk about a Phoenixville institution! If you're in the mood to watch the world go by, you can't go wrong at Great American Pub. Sit in one of the fun, little swing seats and people-watch to your heart's content. And the Pub's traditional menu will go down smooth with a draft beer or mixed drink. Also worth mentioning here: you won't break the bank. 148 Bridge Street, Phoenixville; (610) 917-3333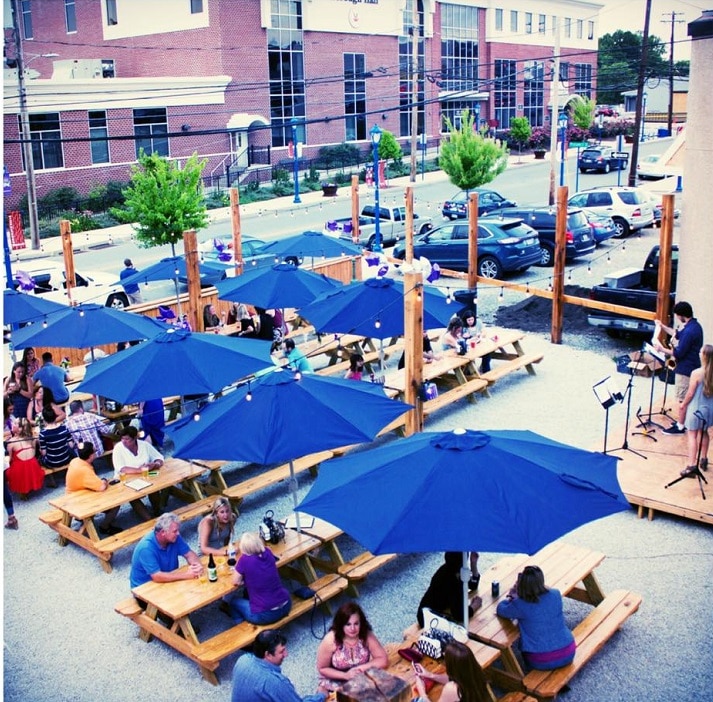 Enjoy some innovative craft brews and munchies with a side of live entertainment at Stable 12. The beer garden lends itself to good times, while the lights strung across the lot offer a festive touch. Enjoy pub fare with great local brews while watching the sun slip behind the 'ville. 368 Bridge St., Phoenixville; (610) 715-2665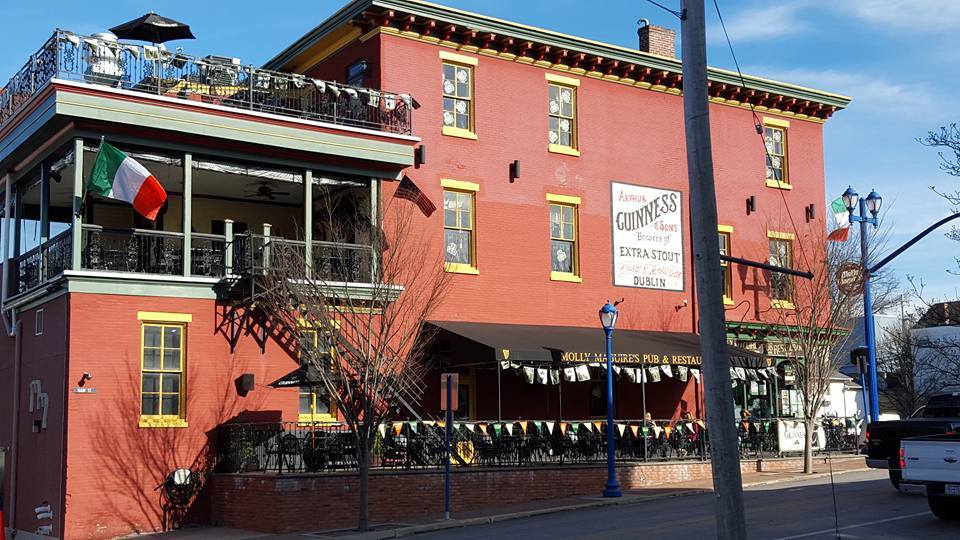 You have to check out the 2nd and 3rd floors at Molly's — there's no better place in town to enjoy some fine company and some delicious Irish fare! This is one of our favorite places to eat year-round, and summer just makes it better! Get a draft Guinness and some Colcannon Balls and enjoy a carefree evening while you watch the sun set over the high bridge. 197 Bridge St., Phoenixville; (610) 933-9550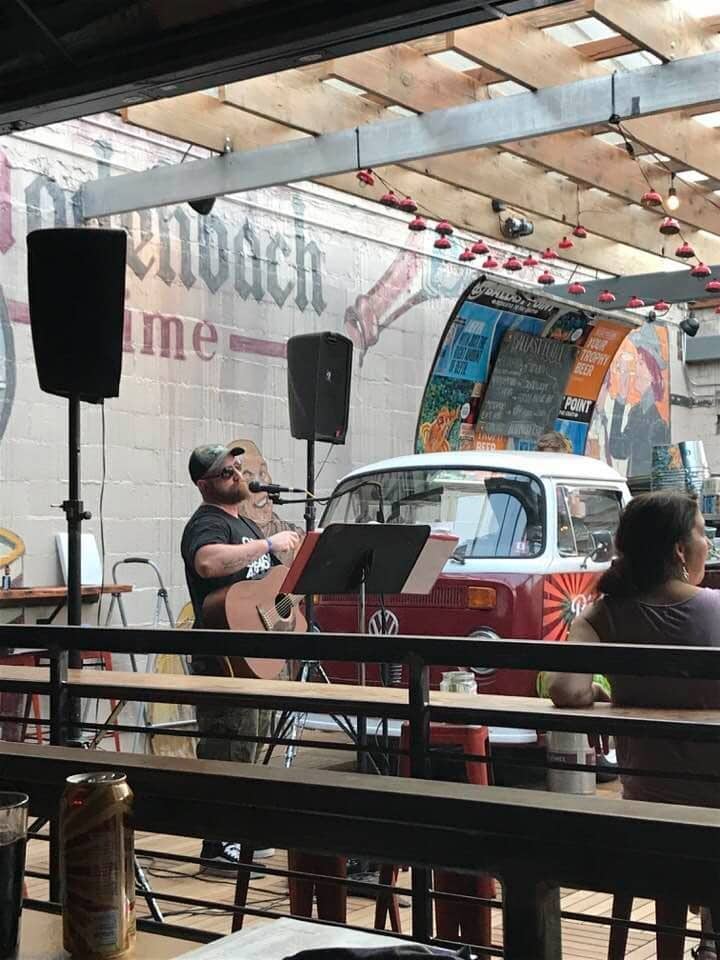 Newly renovated, this 'ville staple is a great place to get right in the middle of things. Out on the sidewalk outside of Bistro on Bridge with your martini and appetizers, you can wave to passerbys and talk about the latest celebrity gossip. And what's even cooler? The roof inside is gone, and you can hang out under the stars in this creatively reimagined space. 212 Bridge St., Phoenixville; (610) 935-7141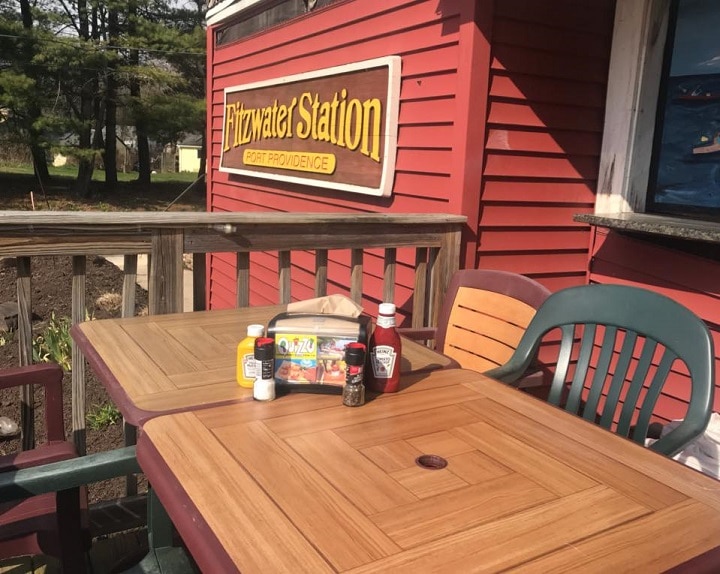 Once you've had some exercise biking the trails or kayaking the Loop, come to Fitzwater Station and enjoy the scenery from the second-floor deck. Settle in, and enjoy some of the best sandwiches on either side of the bridge, and have a beer or two. (The Fitz is actually located on the canal across the bridge in Mont Clare, but its address puts it in Phoenixville.) 264 Canal St., Phoenixville; (610) 933-1420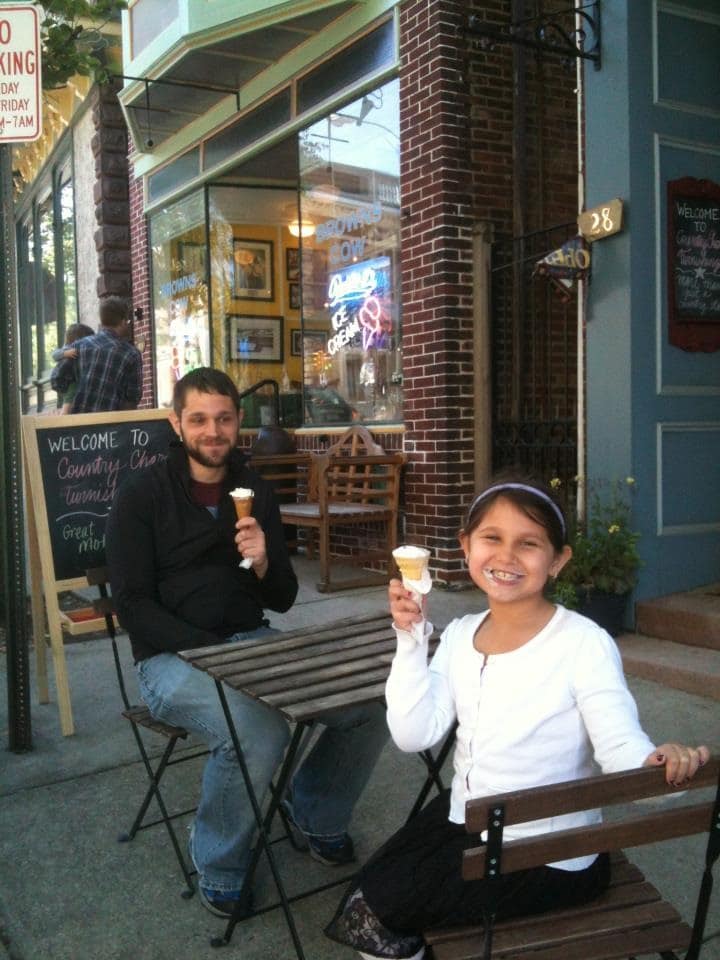 Ready for dessert? Come to Brown's Cow, grab a chocolate waffle cone stuffed with delicious Bassetts ice cream, and sit on one of the chairs or benches on the Main Street sidewalk. A little out of the way of the hustle and bustle of Bridge Street, Brown's Cow is a great place to wind down. 30 South Main St., Phoenixville; (610) 933-0695
Honorable Mentions: Liberty Union's side patio; the front patio of The Sly Fox; and the back courtyard of ilGranio.
Where's your go-to outdoor spot to eat and drink in Phoenixville?
Bistro on Bridge photo:

Rachel Richards

Great American Pub photo:

Stephen Trimble

All other photos:

Courtesy of respective restaurants