There is a basic baking philosophy that can be unfortunately forgotten when baking at home: Not all flours are created equal. That bag of bleached, chalky milky white stuff is going to taste a lot different than a less-treated bag of all-purpose flour from a reputable baking company. The nutritional information is going to be different too, as the less processed a flour is — the closer it remains to its original state as an intact plant — the more vitamins, minerals and protein it contains. After all, to get a flour to that pure white color and fluffy color texture, nearly all of the nutrient-dense parts of the plant need to be stripped away.
But, there's a whole class of flours even better for you, and packed with their own special flavors, than even the highest-quality AP flour. Those are organic, whole grain flours milled from ancient grains and grasses, things like einkorn, emmer and spelt, the ancestor plants to the modern wheat we're most acquainted with today.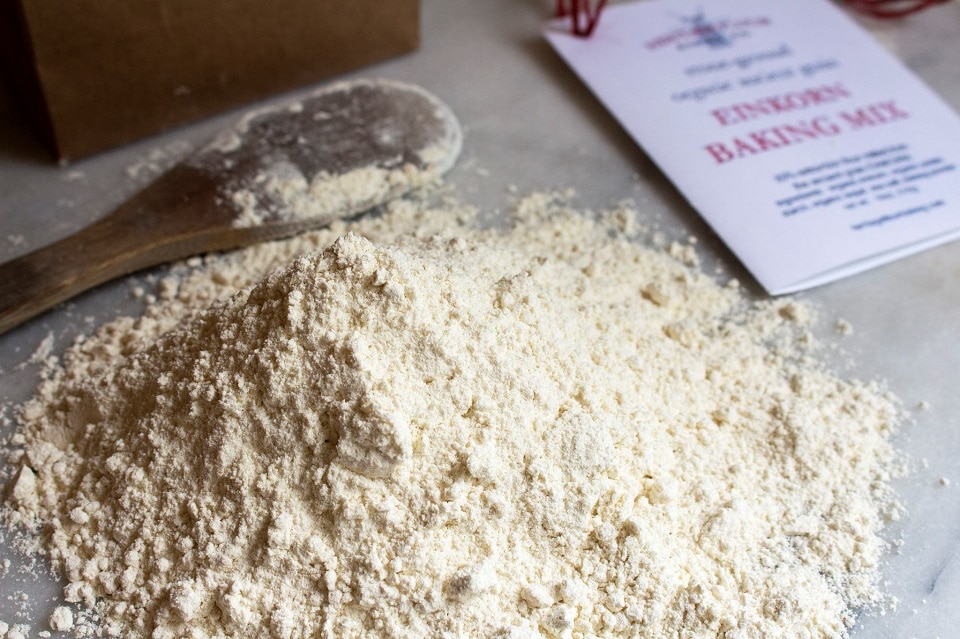 It was discovering those types of grains and flours that changed everything for Mariella Frazier, the owner and founder of The Heritage Flour Baking Co. Frazier, who lives in Malvern and works out of a commercial kitchen in West Chester, was born and grew up on the island of Malta, located in the Mediterranean Sea, about 60 miles southwest of Sicily. There, Frazier grew up in a culture closely connected to its foods and culinary heritage. After moving to the U.S. at the age of 21, she missed the foods of her homeland and immersed herself in home cooking. Thirty years ago she began making cannoli and selling them to local restaurants, and her small bakery was born.
Family obligations and other life matters interrupted her business a few times, but the business entered its third iteration in 2016. In researching gluten-free flours, something she knew customers were becoming interested in, she discovered ancient grains and the flours made from them. Many of the grains that she came across, pseudo-cereals, really, like amaranth, millet and teff, she realized  they would be difficult to bake with. Then, she came across the early grasses of the Triticum (wheat) species, which modern flour is related to. As she researched about these forgotten ancestral flours, her path forward became clear. She was going to apply her from-scratch, organic, local and seasonal baking sensibilities to these ancient alternatives to flour, and create delicious, and healthful treats from those. Since then, she's been developing and making cannoli, biscotti, cookies, baking mixes and other treats with these ancient flours, and she has gained quite a devoted fan base in the meantime.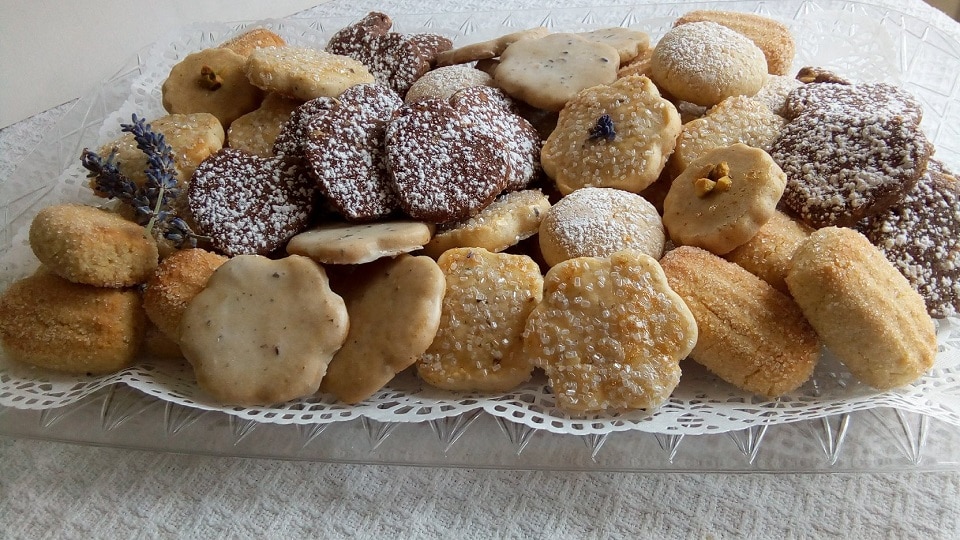 We enjoyed the chance to talk to the spirited, opinionated Frazier to learn more about her journey as an artisan baker, the challenges around using these flours and more. Learn more of her story in this artisan Q&A:
PA Eats: You've been baking for a long time. How did discovering these flours affect your process? Was there a big learning curve?
Mariella Frazier: There was definitely a learning curve! The older grain flours are different than modern wheat in a lot of ways. They bake differently. But the biggest difference is that the ancient wheat has to be handled a bit more gently, and it doesn't absorb as much with liquids as modern flour, which has additional gluten thrown in there, so it can absorb even more.

That was a process, changing and adapting all of our recipes, but I was determined that these flours were worth it, they were so good. It took a couple of months but it was worth it. I'm very happy I did it, and I wish I had ran into these older flours eons ago. That's what I wanted to eat going forward, I didn't want to be using any modern wheat, and because that's how I felt about myself, that's how I felt about my customers. I wouldn't want to feed them anything different than what I'd eat myself.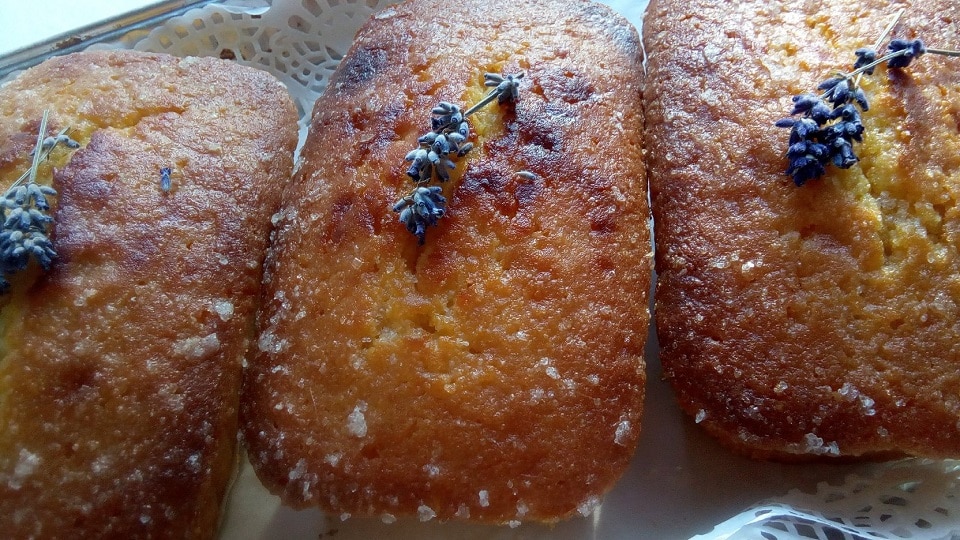 Where does your philosophy about food come from?
I was really lucky, in that I grew up with a mother who, while she wasn't a baker, was a very good cook and she made everything from scratch. But I never cooked or baked until I got married. I didn't know anything else but to do it the way my mother did it. When my children came along, limiting sugar was important for me, so I baked even more because then I could keep track of how much [sugar] they were consuming.
Americans are mostly used to baked goods made with white flour, right? So, how have people reacted to the ancient grains goodies that The Heritage Flour Baking Co. makes?
By and large, I've found that Americans quickly rise up to the occasion. If you give them a taste of the real thing — and I'm not boasting — they'll realize it. They still retain a little bit of a memory of what everything should be like, including food and baked goods. They haven't lost consciousness of what a good pastry should taste like and are quick to start appreciating it.

Also, a lot of people who have gluten intolerance don't have those problems with these grains. I joined a Facebook group about people who cook and bake with einkorn, because I wanted to hear third-party experiences. By and large, the consensus is, people are much happier with einkorn flour than they are with modern wheat, with how they react to it or if they can tolerate it.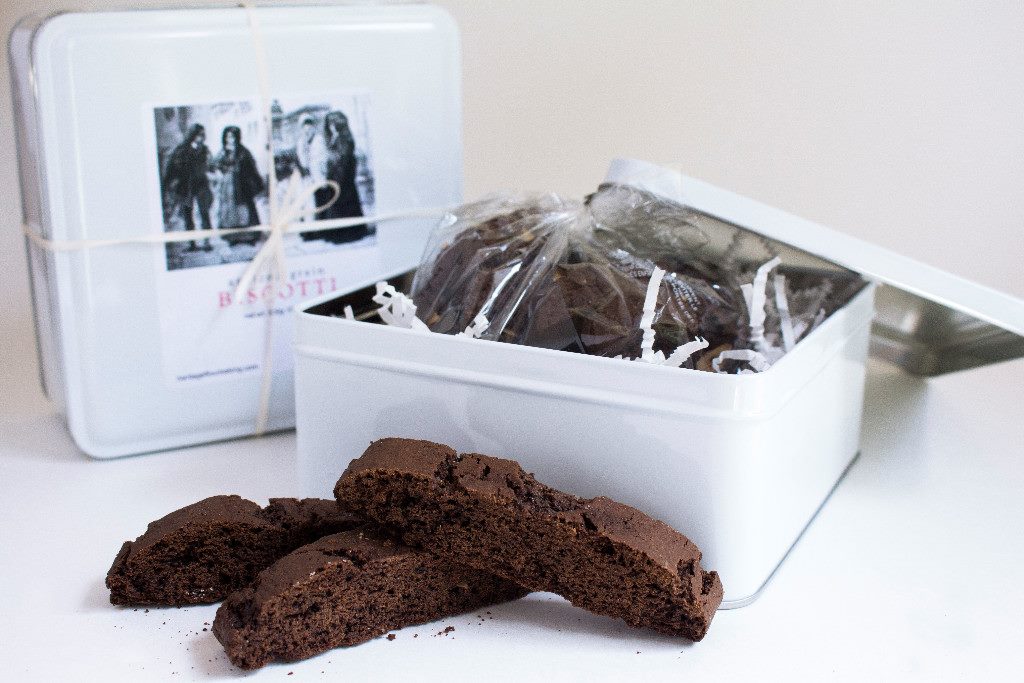 Where are you currently selling your goods?
I do the Malvern Farmers Market and the Downingtown Farmers Market. They are lovely markets because they're communities. People come there to shop and they all seem to know each other. They talk and run into people they haven't seen in awhile, and introduce them to me. When that happens and someone new comes up and they know each other, they tell the person what they like about me.

I think farmer market shoppers are looking for a better product, however you want to define that. I define that on taste, obviously, and the quality of ingredients. So those are two biggies with me, and those people are willing to pay the price, though we're not really more expensive than any other kind of bakery.


We also sell some of our baking mixes through our online shop and have some wholesale accounts. About six months ago, Kimberton Whole Foods started carrying our biscotti.
Is it ever difficult to source the ancient grain flours? Has it gotten easier since you started looking for them in 2016?
It's getting much easier to find the flours I want! Now I can source it locally. As the years go on, I think it will become more and more of a common thing. I like to think of this as a kind of passage that [the culinary world] is going through, like with heirloom tomatoes. Now everybody knows what heirloom tomatoes are. I hope and believe that the same will eventually happen with these flours.

Eating better, including knowing what your raw ingredients consist of, and sourcing pure product, is going to become more and more important. So, as a country, we can regain our health. Everyone needs to eat, and very few people realize that what they eat is going to translate to how they feel and how healthy they are. If your gut isn't healthy, you aren't happy.
Who is your local source?
One of the outfits that I go to for my products is in Lancaster County, Beiler's Heritage Acres. I found them a few years ago, because I was looking for spelt. Before that, I was getting my spelt from Pittsburgh. It cost a ton of money to ship, and I couldn't keep doing it. Beiler's is just about 45 mins from here, so I can go out there. They have a stone mill and grind the grains on-site, and it's pretty good. They have a heritage wheat, which is nice. I use that when I make cannoli.
Is there anything you haven't made with the ancient grain flour yet that you're hoping to try?
I know this is probably going to sound crazy, but I'm at the cusp of trying buckwheat. It's actually a pseudo-cereal, it will take a different approach. I'd love to make a buckwheat biscotti, whether that's possible or not, I don't know. I don't want to do anything non-traditional. That's my passion: to keep the baked goods I had as a kid alive.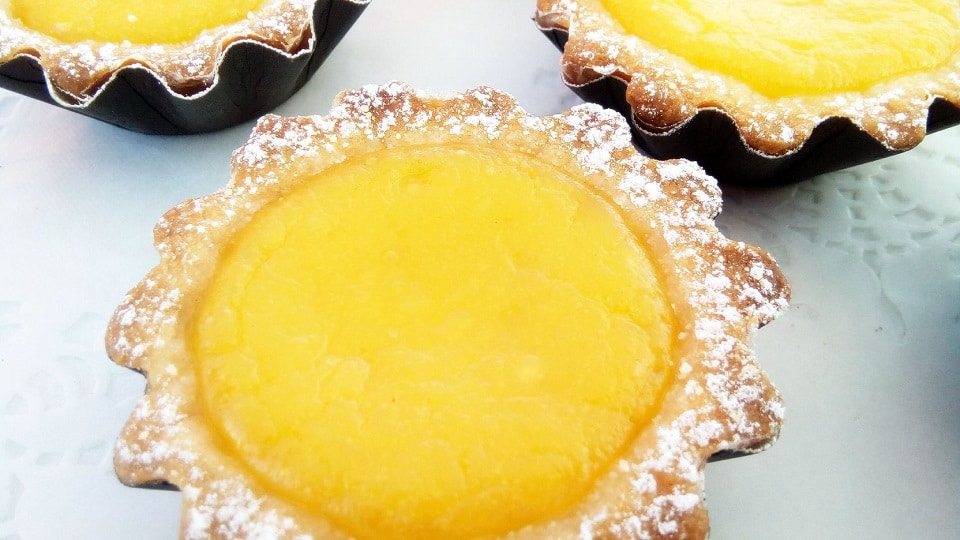 Keep up with The Heritage Flour Baking Co. and find out about its upcoming farmers market schedule via its website and Facebook page. Thanks again to Mariella for sharing her story with us!
Photos:

The Heritage Flour Baking Co.