Whether or not we want to admit it, we all have that one, dreaded drawer in our kitchen. It's filled with all of those "I'll probably need that one day" and the "I'm not quite sure what that does" kitchen tools.
We're not suggesting purging your kitchen of every item. Like any workspace, a kitchen requires tools to get various jobs done. But, it's probably time to pare down that cluttered drawer, toss those questionable tools, and run down a checklist of must-have gadgets.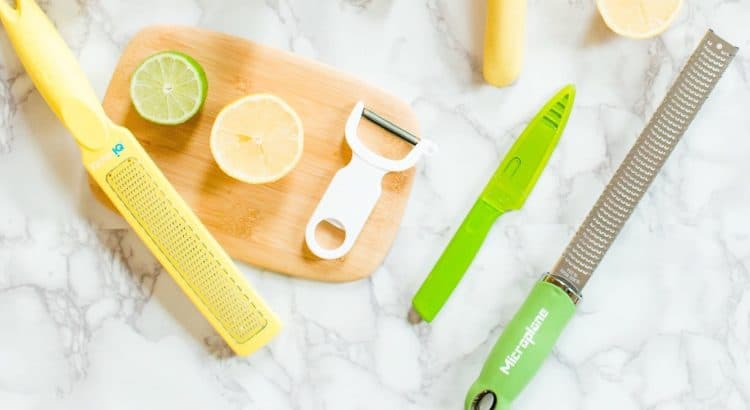 What do we actually need in those kitchen drawers? Great question! And, to answer it, we've reached out to our knowledgeable friends at Mise en Place in downtown Lancaster. Here's what they had to say:
Paring Knife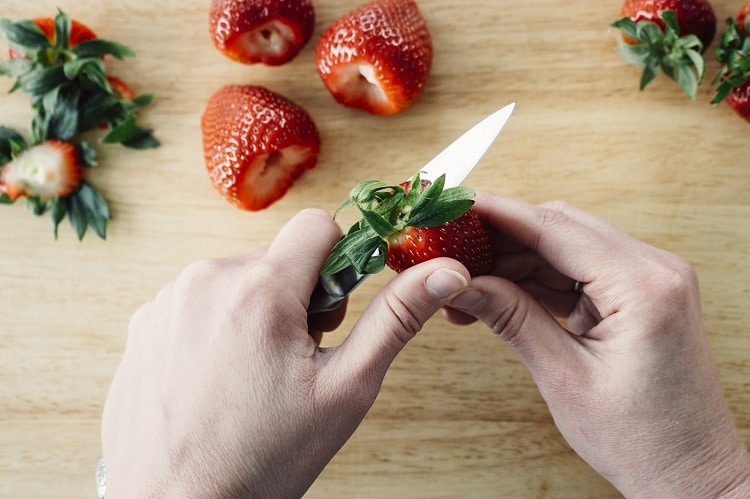 Mise en Place suggests to keep it simple and keep it sharp. A great paring knife can take you far in the kitchen. Not only is a paring knife great for prepping chicken and fish, the compact size and sharp point make it perfect for tasks that require more finesse, like peeling fruits and mincing small veggies.
Zester
Another gadget must-have is a good zester. Mise en Place suggests picking up a Microplane, which actually originated as an excellent smoothing tool for woodworkers. Once cooks discovered it, it was deemed an indispensable addition to any kitchen arsenal. You can quickly and finely zest citrus fruits, garlic and fresh ginger, and grate even the hardest aged cheese, like Parmigiano Reggiano. The razor-sharp stainless-steel teeth allow grating in both directions – saving time and energy.
Peeler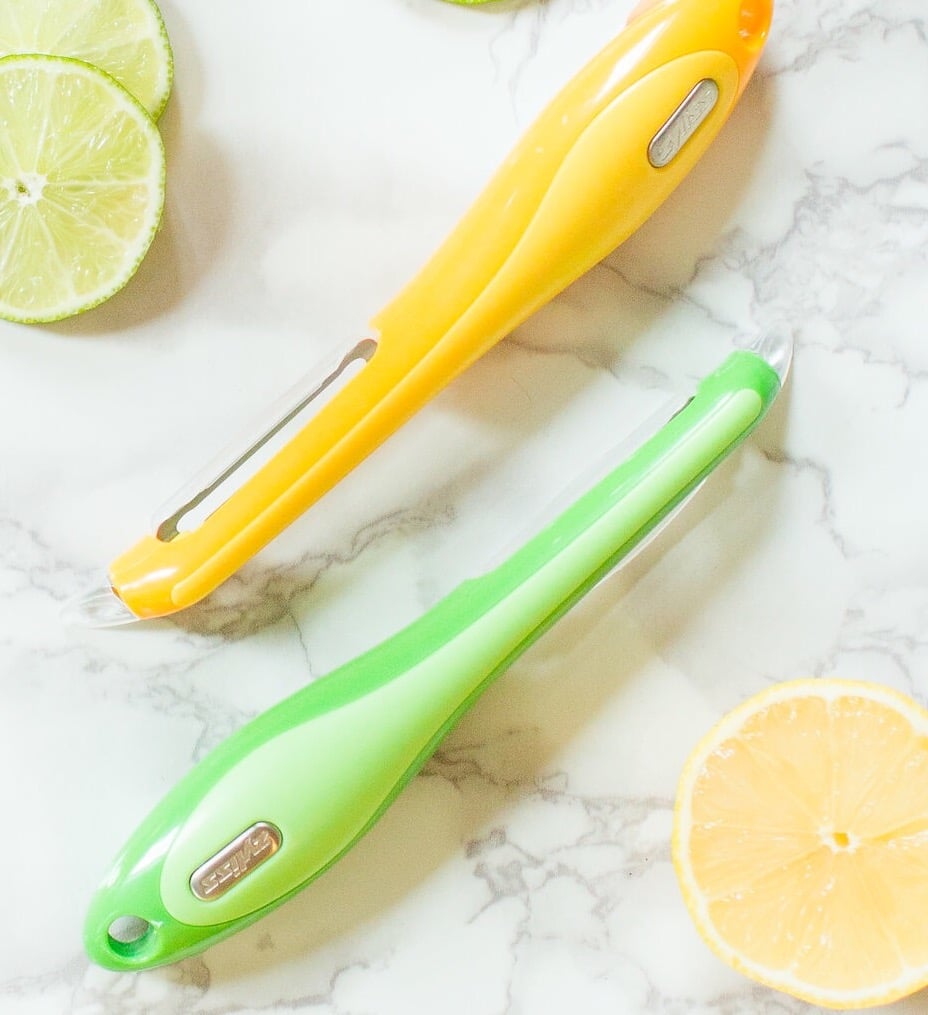 Grab a peeler that can handle the tough stuff and the soft stuff, like the Zyliss. The Zyliss can peel away the skin of a sweet potato, but can also very gently remove the skin of a tomato. The sharp blade glides along the contours of any peel-worthy food for clean, efficient cutting. Make sure that whatever peeler you pick up has a soft-grip handle, which makes it comfortable to use, even for the biggest jobs.
Kitchen Shears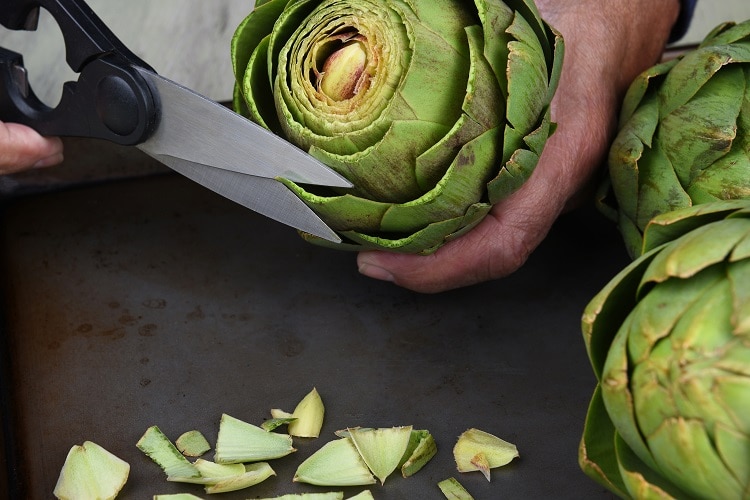 Mise en Place suggests investing in a sturdy, sharp pair of kitchen shears to tackle a variety of jobs in the kitchen: trimming poultry, snipping herbs and cutting leafy greens. They're also handy for cutting kitchen twine and parchment paper, or opening that new box of kitchen goodies arriving to your door.
Mandoline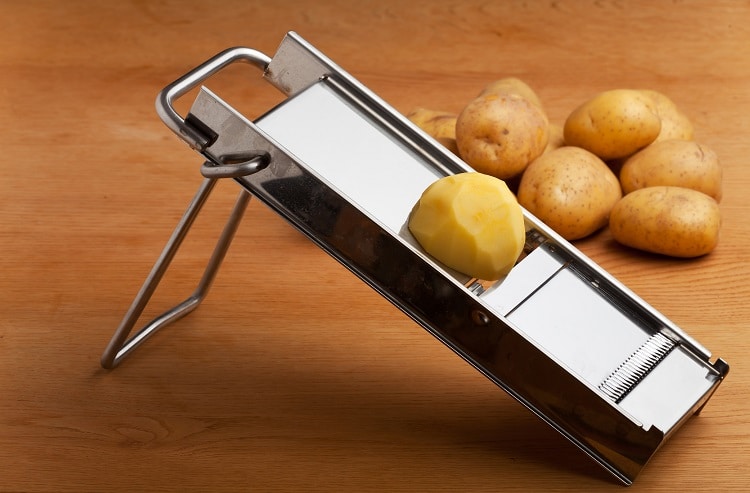 And last but not least, every kitchen should have a mandoline. Busy cooks need a streamlined slicer that's simple, sturdy, super-fast and easy to use. A mandoline allows you to prep foods with finesse, transforming your favorite fruits and vegetables into attractive, uniform slices or julienne strips. We suggest picking up a mandoline with various blade options for precise thicknesses, plus julienne strips. And don't forget to use the food holder to protect your fingers while slicing!
Happy shopping and happy slicing! What are your go-to gadgets?
You can find Mise en Place at 341 N Queen St. in Lancaster; phone: (717) 925-7755.
Feature & peelers photos:

Mise en Place

Paring Knife photo:

Dish Works