Just as there are all kinds of grains to cook and bake with, there are so many different types of malted grains that brewers can choose from. Each one has its own unique characteristics — how and when a brewer decides to use them is akin to an artist choosing a specific tube of paint or shade of pastel to add to a canvas. The type of malted grain(s) in a recipe has just as much influence on the outcome of the beer (if not more so) as hop varietal!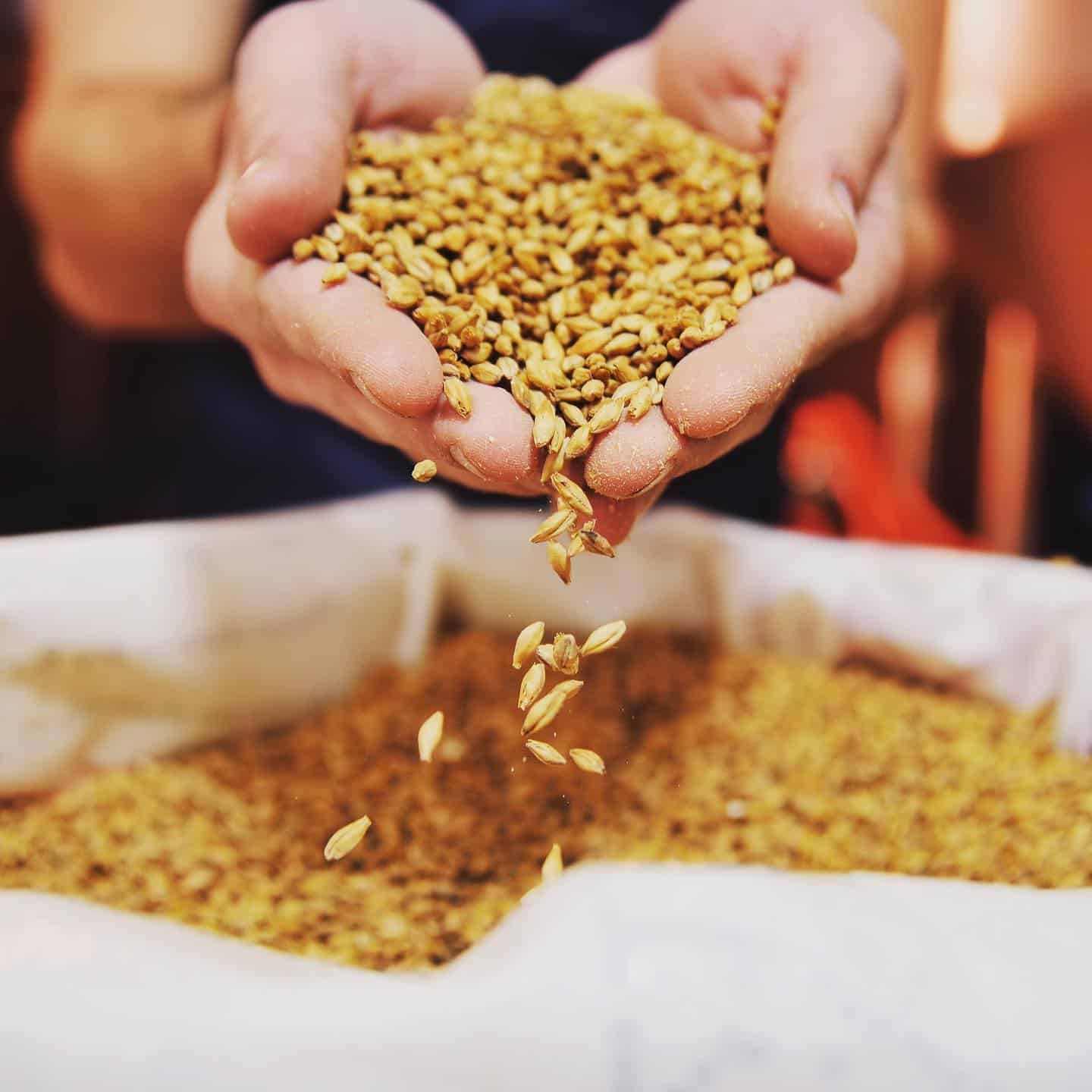 The primary factors that differentiate malted grains are:
The actual type of grain, which can be barley, wheat, oats, rye, spelt, corn, etc.

The quality and expertise of the malting process.

How long the malted grains dry in the kiln.
[For a refresher on what happens in a malthouse, see here].
Some malts are heavily associated with certain styles of beer. For instance, a Rye IPA will include some percentage of malted rye; likewise, a hefeweizen will include malted wheat. A darker beer, like a porter, will include brown malt, which is barley that's stayed in the kiln longer to develop a darker color and toastier flavor profile. 
Other malted grains are utility players which may make their way into various styles of beer. Oats, for example, are often added to the grain bill of different beer styles to add body and mouthfeel. A brewer may reach for malted spelt to add a dry nuttiness to a hazy pale ale or saison.  
Pilsner malt is another one that is frequently used not just in pilsners, but also in helles lagers and Belgian-style beers. There are also different kinds of pilsner malt, and they are not all the same. 
This concept is the exploratory drive of the Audition Pilsner series of beers at Urban Village Brewing Co., a small-batch brewery in Philadelphia's Northern Liberties neighborhood. For the past few years, Urban Village's founder/co-owner Dave Goldman explains, they've rolled out a different 5% ABV Audition Pilsner, and each batch has featured a different malt supplier.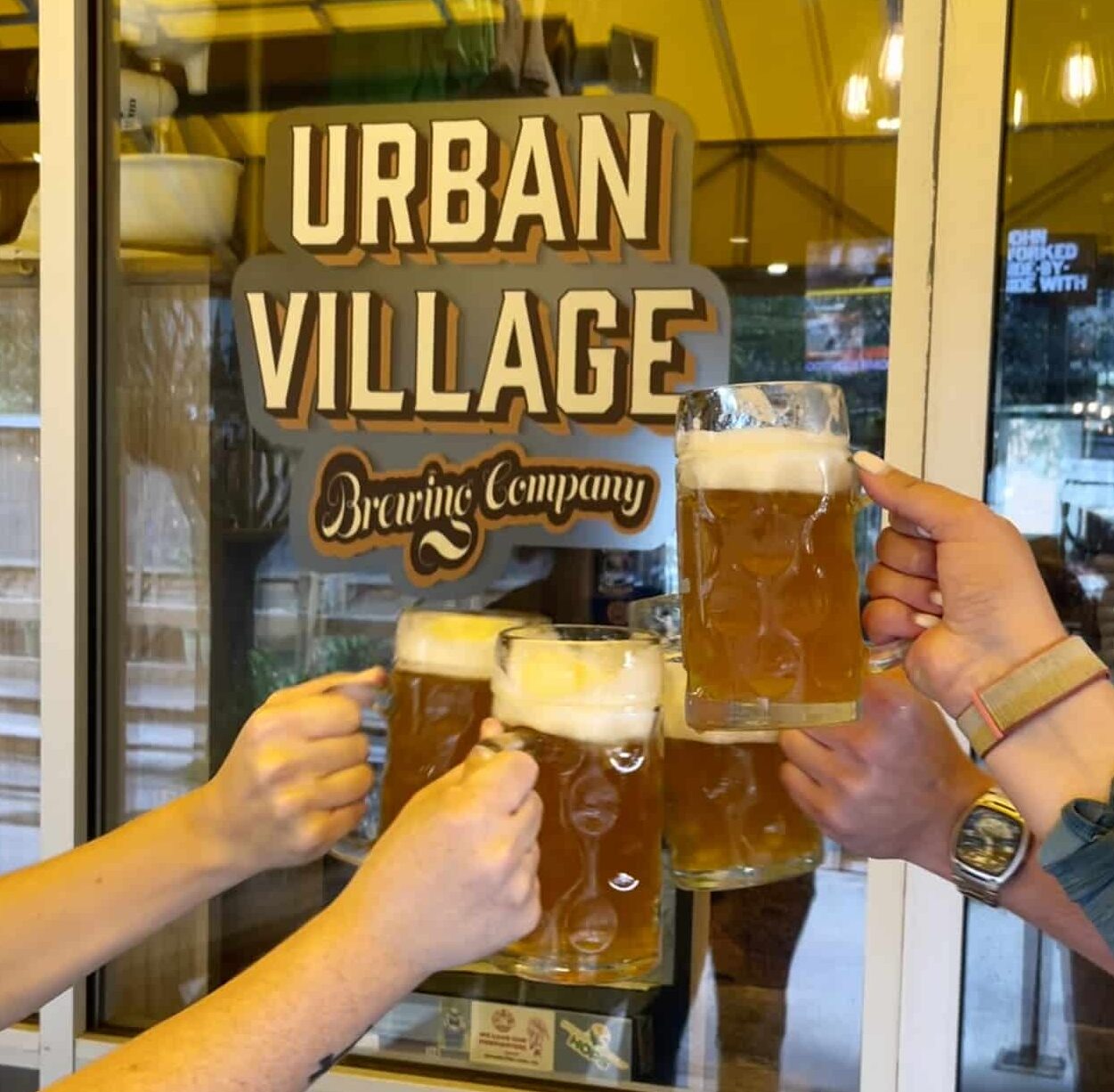 "It's been a fun experiment, and if you came in often, you could try all the different supplier versions," Goldman says. "We got to taste each batch, and going from batch to batch, you do see a variety of outcomes.
The Audition Pisner that featured Deer Creek Malthouse's Colonial Pilsner Malt, shined especially brightly, with "a really distinctive and pleasant flavor profile," according to Goldman.
Colonial Pilsner Malt starts as two-row barley grown at Pleasant View Farm, a family farm in Chester County. It's then malted into a light pilsen malt at Deer Creek Malthouse facility in Delaware County. Goldman says that while he likes to source beer ingredients locally, proximity is not enough of a reason to buy something — the quality needs to be very high. With Colonial Pilsner Malt, he gets both.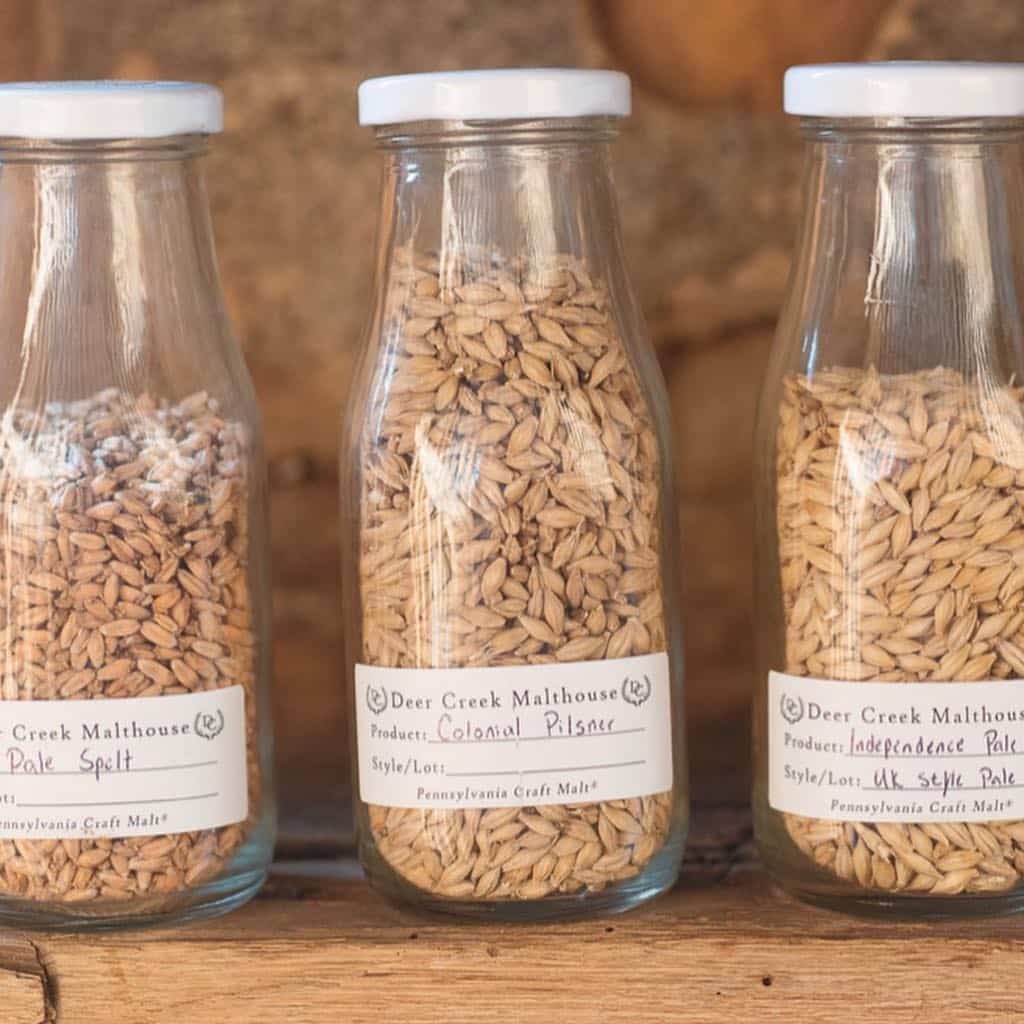 The flavor profile of Colonial Pilsner Malt is super clean with malty sweetness, and notes of dough and fresh hay. The clean, crisp flavor is a testament to the careful, hand-raked floor germination at Deer Creek; its pleasant flavor makes it extremely versatile for brewers and distillers to work with. 
Speaking to its versatility, when Urban Village was developing an exciting new product, Money, a premium light lager, Colonial Pilsner Malt made its way into the recipe.
Inspired by his own experience of enjoying crushables beers from time to time, Goldman embarked on making an Urban Village craft version of light beer.
"Last summer, I was drinking a lot of macro light beer because while spending time outdoors, and I was like, 'If I'm going to be consuming this, I should be making it," he says. 
The Urban Village team spent eight months developing its light beer recipe, distinguished from the Miller and Bud Lights of the world by using an all-barley grain bill with no adjuncts, like rice or corn. An important component of that was choosing the right malted barley.
"We knew that we'd use Colonial Pilsner, because we wanted to keep the flavor fairly neutral, but wanted it to taste really pleasant," he says. "We ended up making this really delicious version of a light beer, 4.2% ABV, low in calories and zero residual sugar."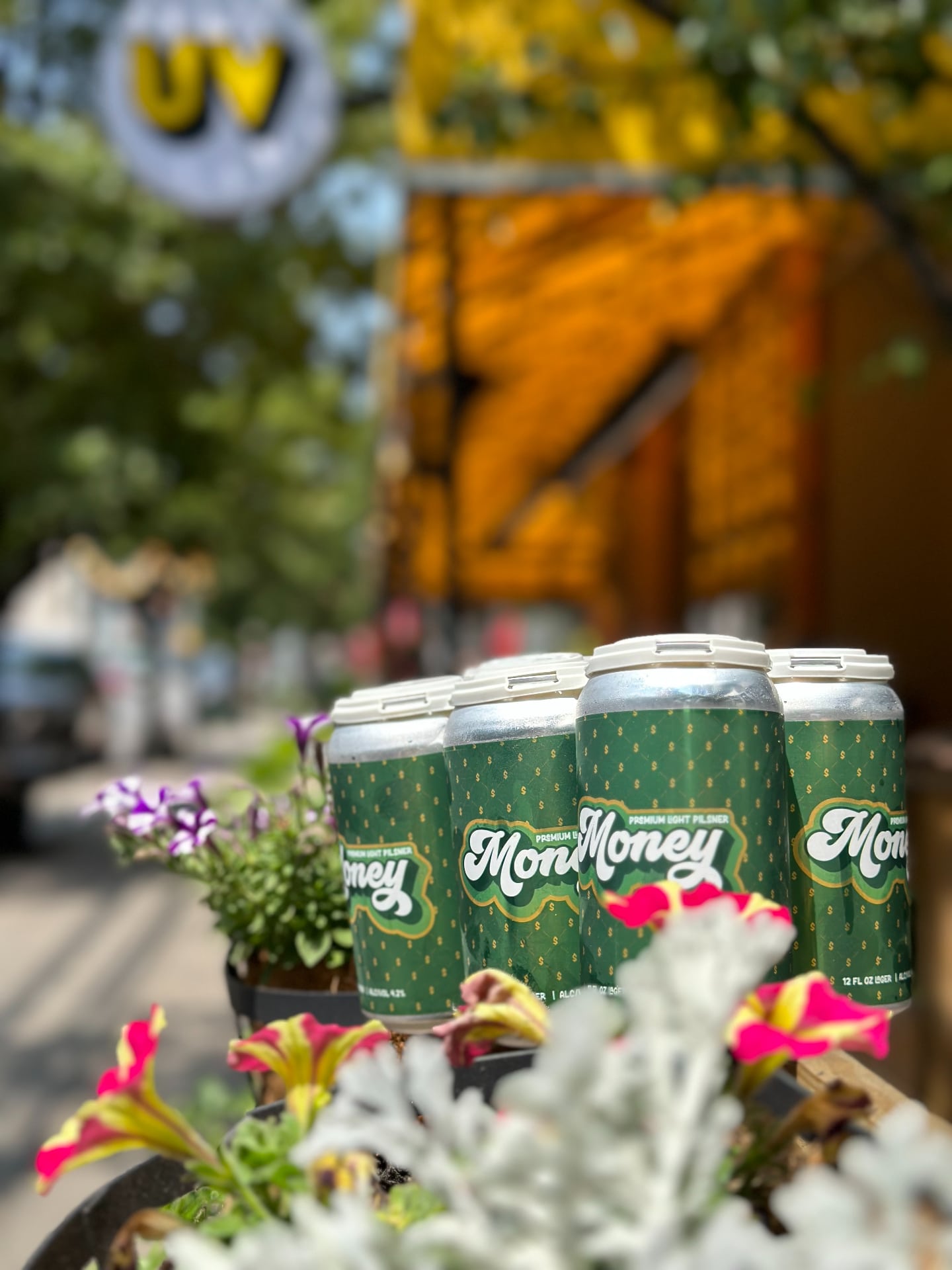 So far, the beer has proven popular with Urban Village's customers, and they're working on scaling up production to distribute to a few bars in the area. 
"It's a local light beer you can feel good about!" Goldman says.
To learn more about Urban Village Brewing, including events, menus and beer info, visit its website and follow along on Instagram and Facebook. For more about Deer Creek Malthouse, including their many specialized malts and brewing/distilling ingredients, as well as consumer goods like flour and beer, head to its website.
This series is made possible by support from Deer Creek Malthouse through the Pennsylvania Malt and Brewed Beverage Industry Promotion Board and grant funding from the Pennsylvania Liquor Control Board.
Deer Creek Malthouse (Glen Mills, PA) produces high quality, flavorful malt ingredients made from local grain. Founded in 2012, Deer Creek is the first commercial malting operation in Pennsylvania since prohibition. The Company is dedicated to improving the regional grain supply chain for all stakeholders and leads many advocacy and value chain building initiatives, including the Philadelphia Grain & Malt Symposium. Deer Creek also produces a variety of consumer food and beverages using their grain and malt ingredients such as zero proof Barley Tea.
Grain photos:

Deer Creek Malthouse

Beer photos:

Urban Village Brewing