It seems like only yesterday that we were pulling up a bar stool for the first time at the original Victory Brewing Company, trying brave new brews and rubbing elbows with founders Bill Covaleski and Ron Barchet. As the second set of renovations takes shape in that same location, loyal patrons and curious newcomers alike are still enjoying the familiar D'town vibe and that same "everybody knows your name" experience.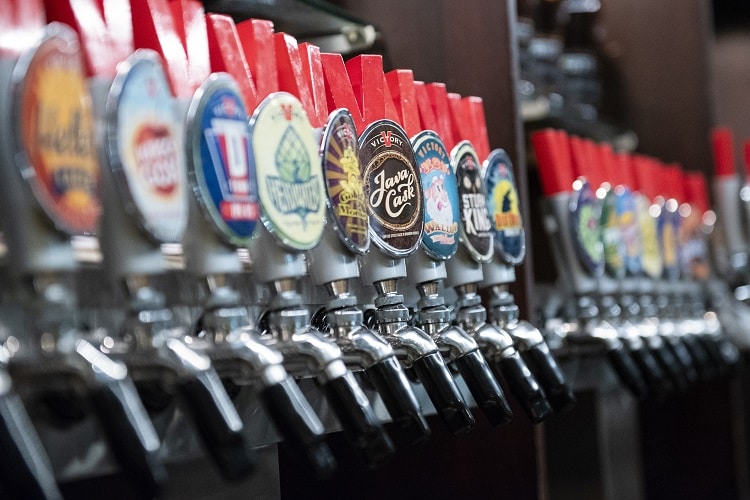 Once a Pepperidge Farm factory, the Downingtown brewery and taproom has made its home in the same spot since 1996. Now, as then, beer lovers and the beer curious flock to Victory to try cutting-edge small-batch offerings or to quaff an old favorite (try the seminal HopDevil). Covaleski and Barchet remain fixtures there, too, mingling with customers to get feedback and ideas, and raising toasts to Victory's storied past and fruitful future.
Brewing Innovators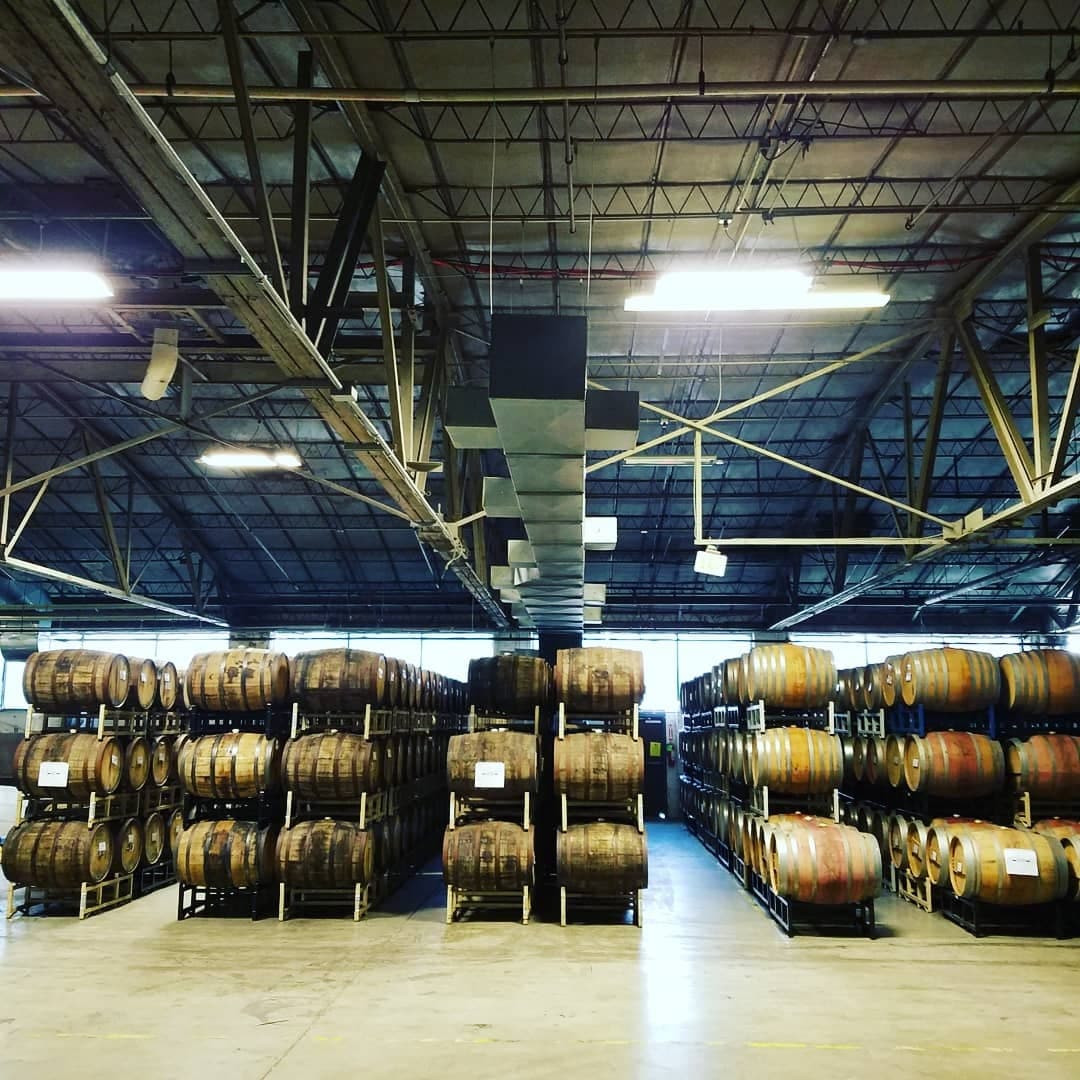 "We're committed to innovation, and that's what intrigues first-time Victory customers and longtime fans," explains Covaleski, president and co-founder. "And, of our three locations, Downingtown remains the heart of that creativity. It's home to the barrel-aging program that brought us Java Cask and other gems, and our small-batch DTOWN Drafts that continue to evolve. It's also where we brew old favorites that we bring back for special occasions, like Hop Wallop for a Throwback Thursday. Spoiler alert: There's much more to come."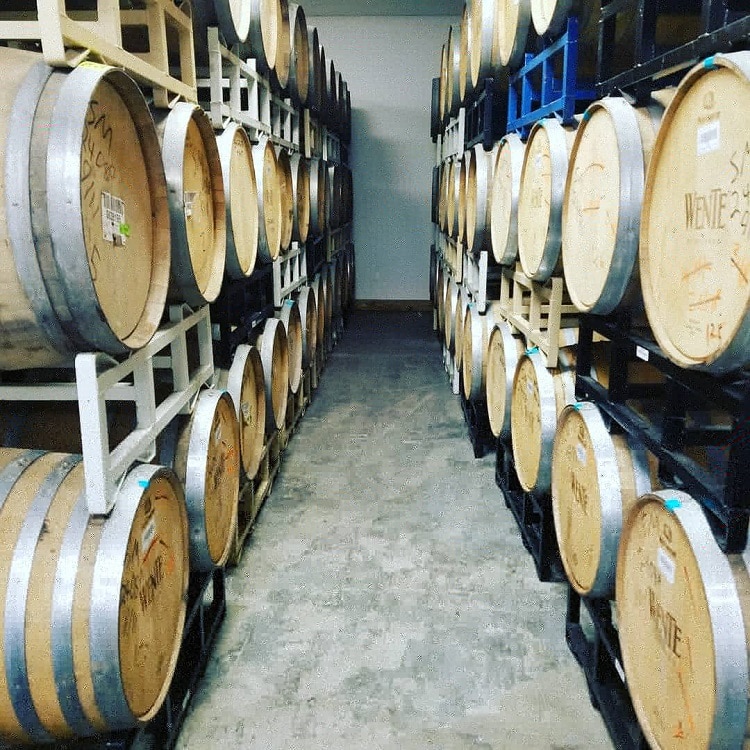 The Downingtown location was also a pioneer in the family-friendly brewpub concept: Covaleski and Barchet opted to ban smoking in the taproom in 2006, years ahead of the Commonwealth's mandate. It's always supplied high chairs that also nestle a car seat so little ones are comfortable at a table or booth. The game room has consistently been a huge hit, and is another way for parents (and, grandparents!) to cater to the kids while they enjoy adult fun: signature craft beers, local wine and fresh fare.
Victory remains a destination brewery, too; you might be sitting next to someone from Coatesville or a newbie who traveled from Central Pennsylvania, New York or farther. The current renovations will cater to those near and far by providing unique spaces in the welcoming taproom. Expect 55 seats near the game room in the expanded dining room that are perfect for families; bigger tables in the main dining area for larger groups; sliding glass doors on the Beer Hall for private events and bigger parties; and more space, high-top tables and seating in the roomier bar area. Look for 10 TVs, too, so you can keep up with the score while you hang with friends.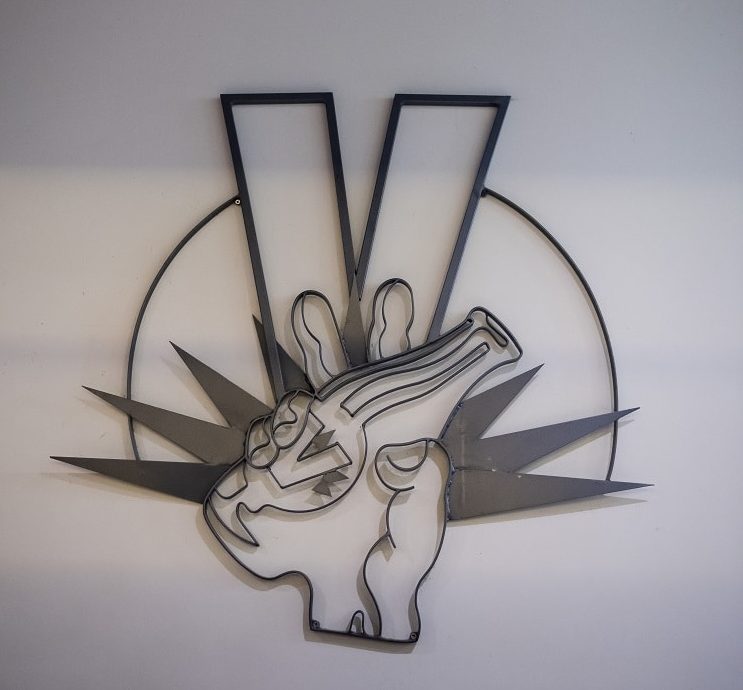 "Some of the walls may change, but our 'birthplace' location remains the same," Covaleski adds. "Same creative beers, same great staff, same good food, same welcoming feel."
Environmental Innovators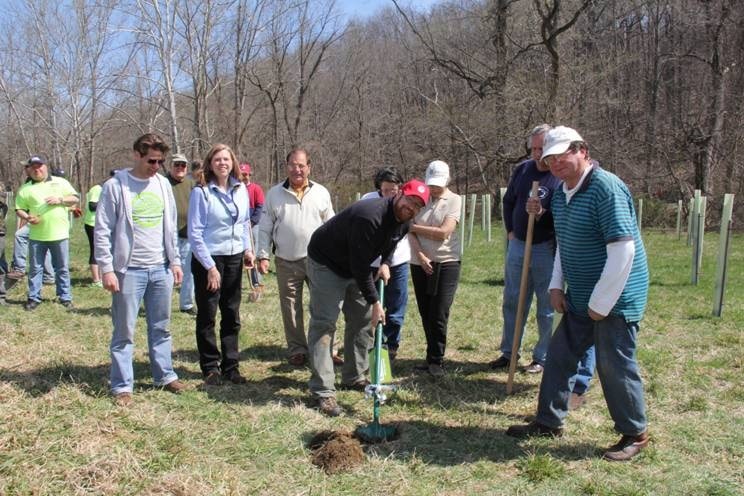 Victory has always made it a priority to give back to the community that has supported it since day one. This responsibility goes beyond participating in charity events and donations; it touches the land and streams, too. These efforts are company-wide, solidifying Victory's commitment as a guardian of the environment.
It Starts at Home
Victory demonstrates its environmental commitment within every location, starting with the buildings: Both Downingtown and Parkesburg were repurposed industrial buildings, giving new life to worthy structures, but it goes beyond that. Here are five more ways that Victory is clean and green:
All departments recycle.

Restaurant food waste is composted — to the tune of 60+ tons each year!

Restaurant waste oil is recycled and turned into biodiesel, diverting more than 30 tons of oil from landfills.

Solar panels cut down on energy consumption.

The Parkesburg location earned the Environmental Protection Agency's

Green Power Partner Certification

.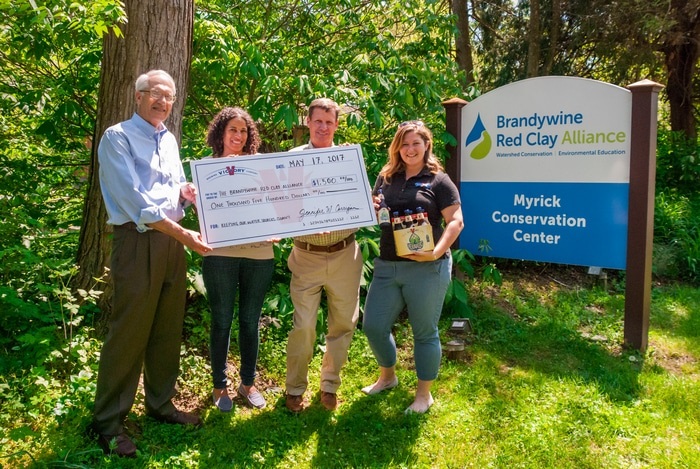 When you purchase a six-pack of refreshing Headwaters Pale Ale, you're sipping to support local water advocacy groups. A portion of the proceeds from every bottle sold goes to the Victory Headwaters Grant. Conceived in 2011, it honors the Brandywine Creek's pristine waters — the source of all of Victory's beers — to help preserve the creek and bolster local conservation organizations. Since then, Victory has donated more than $60,000 to local groups, such as the Brandywine Red Clay Alliance, Guardians of the Brandywine and The Brandywine Conservancy. Those monies have helped bring streams in the watersheds up to state standards, plant trees and shrubs at stream restoration efforts, fund research projects and land purchases along creeks and streams and offer hands-on watershed education. Victory's donations have also enabled organizations to leverage matching fund programs.
Tree Planting Prowess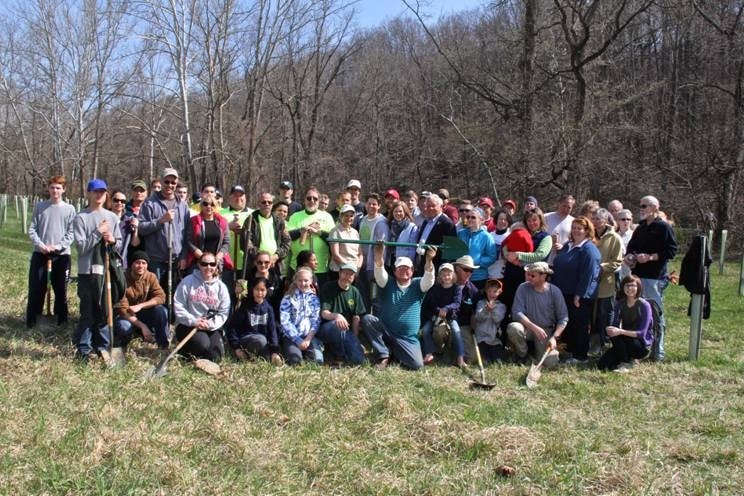 Victory staffers have been known to roll up their sleeves to plant trees alongside the Brandywine Conservancy. They were there to help the Conservancy's planting efforts in East Brandywine Township along PA Route 282, which also happens to be upstream of the creek's Downingtown water intake, further solidifying the effort to protect those vital waters. The reforestation, so essential to cleaner drinking water, helped the Conservancy as it worked to achieve its goal to plant 50,000 trees!
Honored to be Honored
Victory is a recipient of the prestigious Clayton M. Hoff Award, established in 1987 by Brandywine Valley Association to honor the memory of Clayton Hoff, first executive vice president of BVA and the man generally acknowledged to be the founder of the small watershed movement in America. The award recognizes long-term contributions to resource conservation and promoting conservation in the Brandywine and Red Clay watersheds. Victory was lauded for "its substantial record of natural resources stewardship, watershed conservation and community involvement."
At the end of the day, when the awards are hung and the construction is completed, Victory Downingtown is still locally brewed, locally loved and a destination for curious new customers. Always looking for ways to innovate, the company is reinvesting in its flagship location, once again, to make people more comfortable and elevate their experiences. Stay up to date on the construction and the latest Victory news: Follow Victory on Facebook, Twitter, YouTube and its website.
Find Victory Brewing Company at 420 Acorn Ln. in Downingtown, (610) 873-0881; 3127 Lower Valley Rd. in Parkesburg, (484) 718-5080; and 650 W. Cypress St. in Kennett Square, (484) 730-1870.
Photos:

Victory Brewing Company