We've got big news about Pennsylvania's thriving agricultural industry! At a recent press conference at Strites' Orchard in Dauphin County, Agriculture Secretary Russell Redding announced new data that recognizes Pennsylvania as a national leader in direct-to-consumer sales.
According to the results of a survey from the United States Department of Agriculture (USDA) National Agricultural Statistics Service (NASS) released in April 2022, a whopping 6,200 PA farms are reported to produce and sell food locally through direct marketing. These sales generated $600 million in revenue in 2020 (a big year for CSAs and farmers markets), putting us second in the nation in direct-to-consumer farm sales. The only state ahead of PA is California!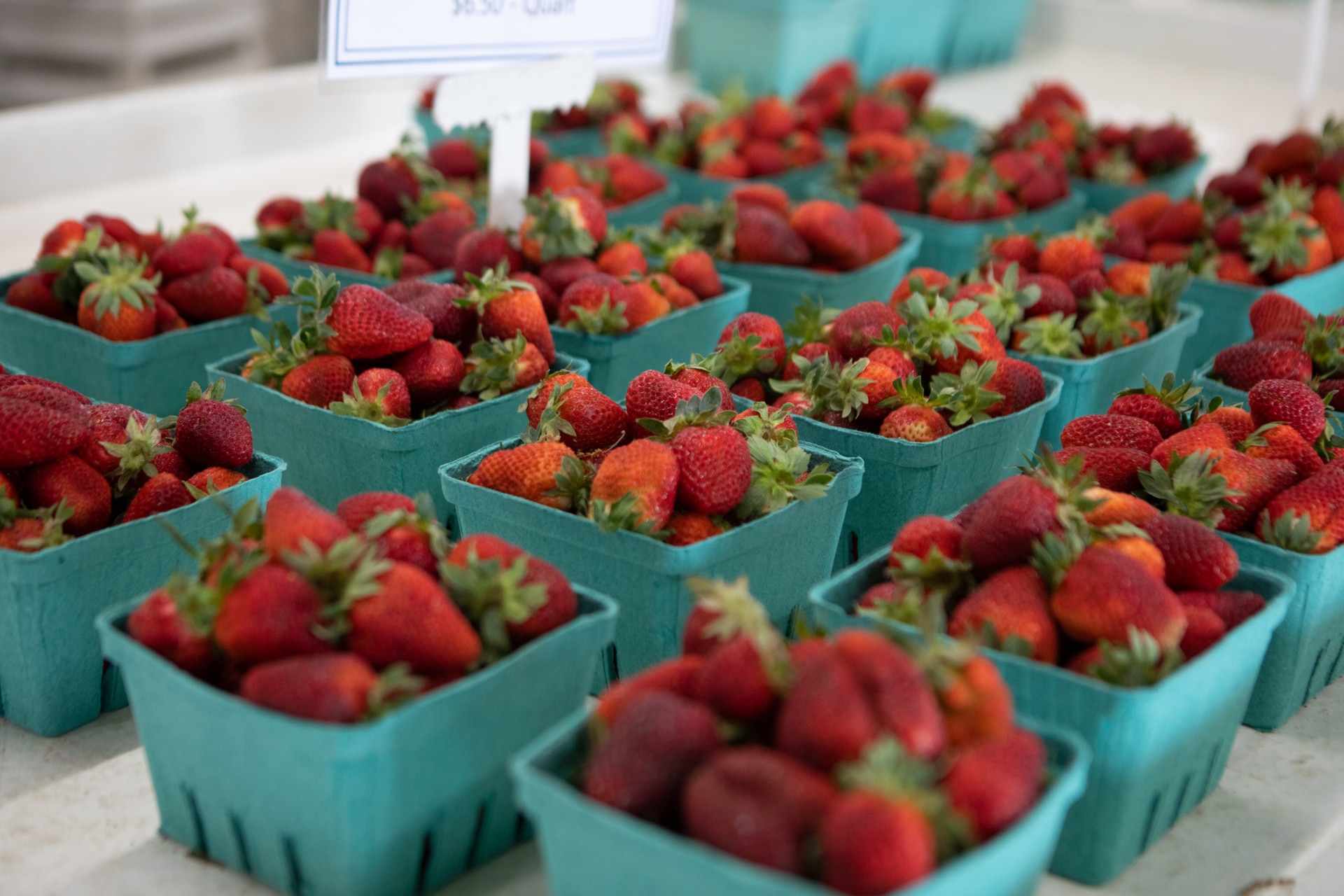 "Pennsylvania is proud of the dedicated farmers across the commonwealth who have grown their operations to serve the needs of their communities," said Redding. "Agriculture is urban and rural. We have seen the growth of direct-to-consumer sales in every corner of the commonwealth through on-farm markets, farm stands, and farmers markets. It is a localized approach that is strengthening food systems, growing food security, and bolstering the economy."
We here at PA Eats are thrilled to hear evidence that Pennsylvania's farms are meeting such success with selling produce, meat, dairy and artisan goods throughout their communities. As part of our mission to showcase the stories of people, places, and products that make PA food culture exceptional, we are deeply committed to sharing the stories and spreading the word about all types of agriculture in our state. You can hear directly from farmers through our Meet the Farmer series, or check out our guides to find out where to buy Pennsylvania produce, cheese and meat online.
It's wonderful that PA farms experienced a banner year in 2020, but we've heard from many farmers that new struggles are emerging due to labor shortages, rampant inflation and erratic weather patterns due to climate change. We must continue to support our local farmers and food systems, and buying directly from them is a powerful way to do that. Whether through visiting an on-farm market, shopping at your local farmers market (check out this handy Farm Market Finder from Penn State Extension) or subscribing to a CSA, let's keep those direct-to-consumer sales going strong!