Even as things in our society and economy shift and evolve, some things remain consistent. And, sadly, one of those things is food insecurity. Year after year, millions of people face hunger — it's a problem that exists in every county in the U.S. and impacts 40 million Americans. This staggering figure includes more than 5 million seniors and 12 million children. 
Closer to home, here in Pennsylvania, one in every nine people is at risk of going hungry — that's 2 million of our friends and neighbors. So what can we do to help? 
September is Hunger Action Month, Feeding America's nationwide campaign to bring awareness about and create action around food insecurity. There are lots of ways to get involved, and so many of them are quick and easy!
Volunteer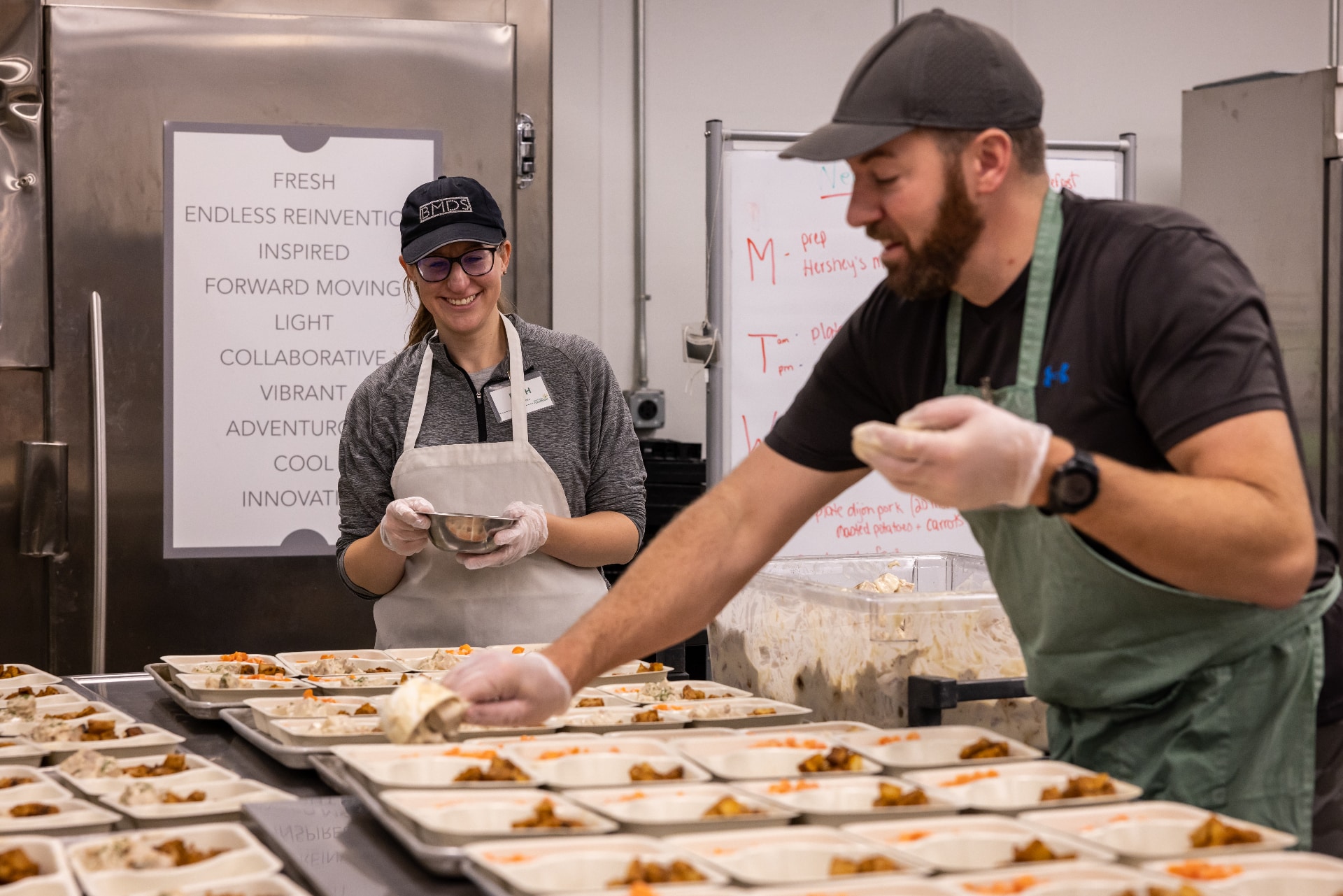 Food banks and pantries are always in need of volunteers. Find one close to your home using Feeding PA's location tool, and then call or send an email to find out where they need extra hands. Even giving a few hours of your time on a Saturday morning can help these organizations serve more people.
Last year, members of the PA Eats board volunteered at the Chester County Food Bank in Exton, Pennsylvania, packing up frozen meals and sorting and packaging fresh produce. It was a great team-building opportunity, and an eye-opening experience at just how much work it takes even well-organized food banks to process and distribute food.
When you do volunteer, post a photo of yourself and tag @feedingpa and @feedingamerica, along with the hashtag #HungerActionMonth. Seeing you on social media might just help to encourage your friends and followers to take their own actions through volunteering, donations or advocacy! 
Donate Food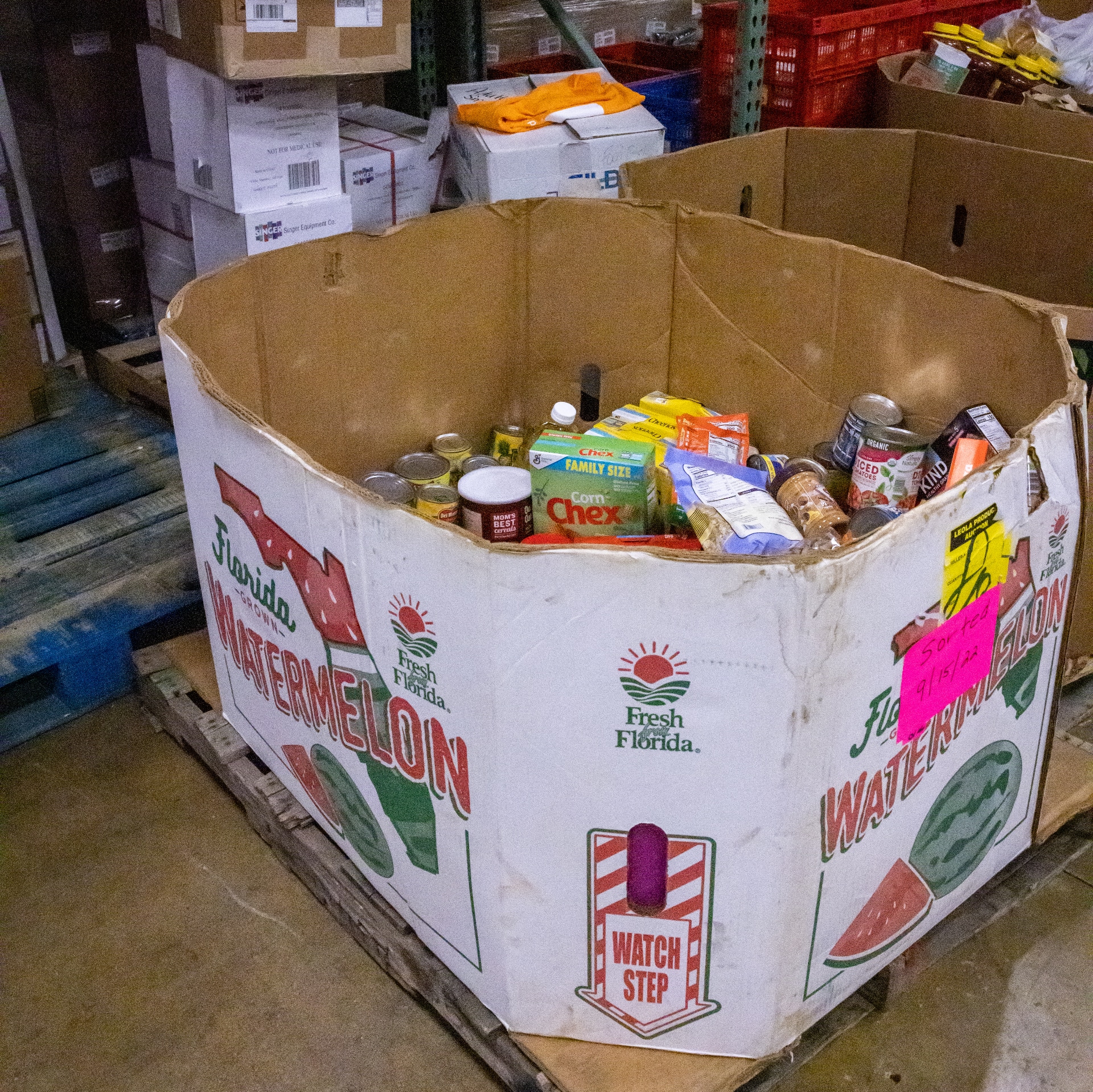 As the prices of pretty much everything keep climbing due to inflation, food banks are in dire need of food. There's never been a better time to make an extra trip to the grocery store or to organize a simple food drive among your friends, co-workers and neighbors. Every little bit helps! To make the biggest impact, call or visit your local food bank or pantry's website to find the items that they need most. 
Donate Money
The only thing more helpful to food banks than food donations are monetary donations. Many are struggling to keep up with demand, and funding helps them to stretch their buying power to provide even more food and resources for their clients.
To support nutrition education, consider supporting PA Eats and our Nourish PA series. This joint project with Feeding PA develops videos and recipes which are distributed to dozens of food pantries around the state. These videos and recipes teach folks how to use ingredients commonly found at food pantries and to turn them into healthy, affordable meals. 
Share Info on Social Media
Knowledge is power. If you've read impactful articles or seen news segments about food insecurity, share them on social media! Hunger is a topic that gets more attention around the holidays, but it's truly a year-round issue. Sometimes a little reminder to your community during Hunger Action Month is all it takes to get people energized and ready to pitch in.
Here are a few articles from PA Eats that are great for sharing:
Stay Informed
Not sure how food insecurity might be affecting your community? Visit the Feeding PA website for all kinds of helpful resources, information and statistics. Hunger is a complex and complicated issue, and informing yourself can be the first step toward figuring out how you can best help in the fight against it. 
How are you getting involved in Hunger Action Month? We want to know! Join in the conversation on the PA Eats Facebook page.
Photos:

Alan Johnson for PA Eats