No matter how many guests gather around your holiday table, one thing is for certain: There will always be leftovers. Stacks of food containers packed into the fridge seem like a blessing at first — after all, who wants to cook in the days following such a huge holiday feast?  But soon enough, leftovers can start to feel like a burden. Of course you don't want to throw good food away, especially when you've invested in a heritage turkey, a local ham and beautiful local produce. But how many plates of microwaved leftovers can you face?
We're here to help you through this dilemma with two awesome kitchen hacks for using up holiday leftovers, and we're not just talking about turkey sandwiches (though we do love them)! Courtesy of Savor Recipes, these three ideas are sure to do double duty, emptying out the fridge and putting delicious meals on the table without much effort.
The first is a comforting, gourmet spin on pull-apart sandwiches, using leftover ham stuffed between Hawaiian dinner rolls, slathered with cranberry infused mayo and layered with swiss cheese. The whole pan is brushed with a mustard-y, herb-flecked butter and baked until crispy and oozing with melted cheese. They're basically grilled ham-and-cheese for the family without having to fire up the stove! Find the recipe for Leftover Ham and Cheese Pull-Apart Sliders here. If there wasn't ham on your holiday table, feel free to substitute turkey or a vegetarian protein instead!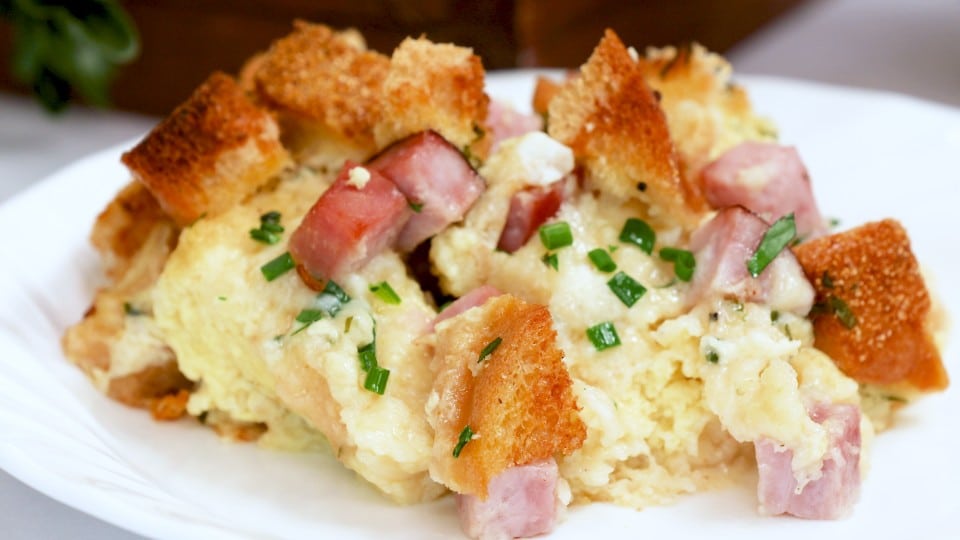 Another recipe, perhaps better suited for breakfast or brunch, is this decadent casserole, which uses up any leftover bread, either from homemade stuffing, or from the bread basket, and chopped ham (turkey or even a meaty vegetable, like mushrooms). A generous layer of cheese and an eggy mixture are layered on for a rich, hearty main dish. Prepare it the night before and let it marinate for best results, then serve to friends and family staying through the weekend, or pop it in the freezer for a ready-anytime brunch slam dunk. Find the recipe for Holiday Leftover Breakfast Casserole here.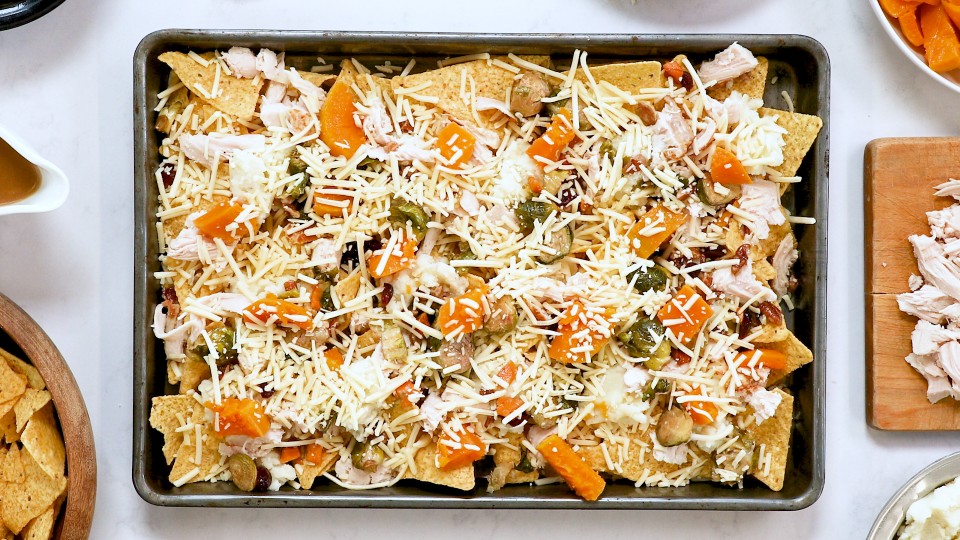 Don't forget about Loaded Leftover Thanksgiving nachos! We can't think of a more fun, irreverent way to use nearly every leftover you've got in a way you never imagined using them before. Feel free to customize the nachos with whatever you have on hand. Find the recipe here.
What are your favorite ways to make the most of leftovers? Let us know in the comments here or on the PA Eats Facebook page!