As we count down to the holidays, there's one category of presents and gifts that pretty much everyone loves: food gifts! Whether you need a last-minute white elephant gift or something special for your favorite home chef, you can count on food to knock it out of the park (thanks, food). We've gathered up some of our favorite, mostly locally-made, kitchen tools and food-related books, treats and jarred goods for all of your gifting needs this holiday season.
Kitchen Tools
Churncraft Modern Butter Churner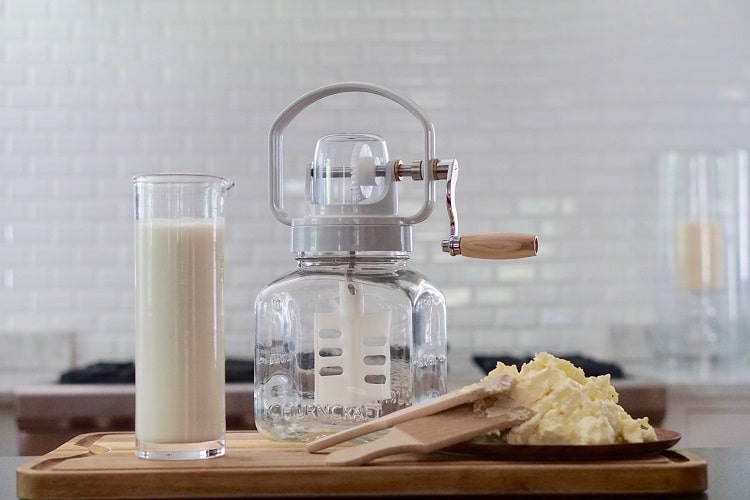 There are a lot of kitchen gadgets out there, and most of them eventually just take up space. But how can you resist a modernized butter churn?! Homemade butter is rich, creamy and just tastes better. This is the perfect kitchen addition for the home chef who wants to know where all of her food comes from. So, go back to basics, unplug and do it yourself! The Churncraft is designed to last and to be used and enjoyed by generations.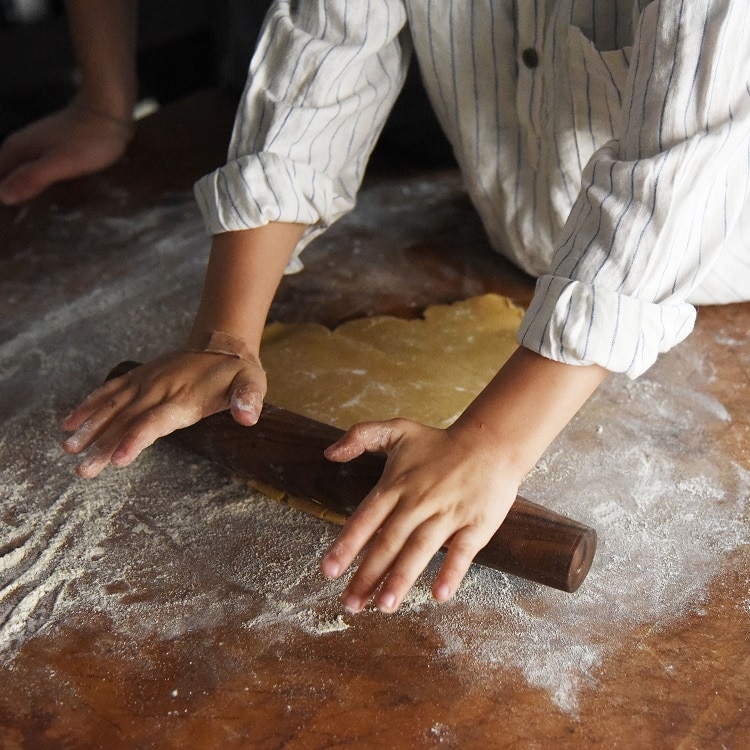 This holiday, add a handmade rolling pin into your loved one's kitchen collection. Made of reclaimed walnut or maple and available in two sizes, each Ellis Rolling Pin from local artisans Peg and Awl is hand-turned on a lathe, making them truly one of a kind. Every rolling pin will vary in grain and there may even be some evidence of the wood's prior use. These indispensable kitchen tools will be forever ready to create whatever lies ahead in the kitchen.
Lostine Salt & Pepper Mill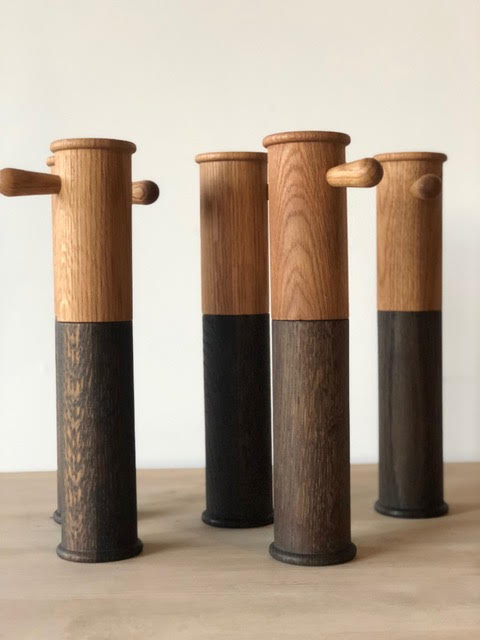 PSA: This Lostine salt-and-pepper mill is currently 50% off! Made in Philly, it can be used for either rock salt or peppercorns and it has a non-corrosive grinding mechanism that can be adjusted for a fine or coarse serving. Pull the piece apart at the middle to fill with your favorite salt or pepper.
Tasty Treats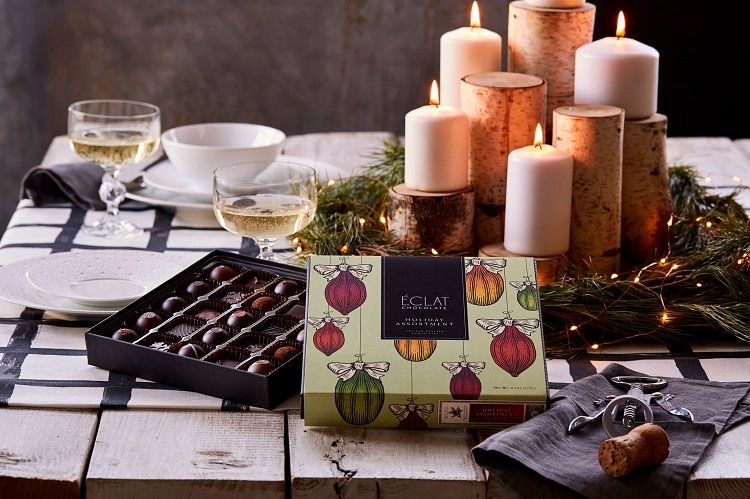 'Tis the season for chocolates! And if you're going to indulge this time of year, treat yourself and your guests to Éclat Chocolate, recently named one of the best chocolate shops in America by Eater. Éclat's team honed its skills in the finest chocolate houses of Belgium, Switzerland, France, Germany and Japan, to bring you a unique experience you won't forget. From bars in gorgeous flavors like green tea and roasted rice and coffee and cardamom, to decadent caramels, to delightful truffles, every bit of Éclat's chocolates are handcrafted using only the best ingredients. Shop online or at the factory store in downtown West Chester. 24 S. High St., West Chester; (610) 692-5206
For a seriously awesome host gift, or to knock the socks off a food-loving friend, invite Nomadic Pies to your holiday gatherings! Look no further than this Kennett Square-based bakery for 100% handmade sweet pies, savory pies and quiche, all made fresh daily from scratch. Place your orders now, and on Saturday, December 23, pies can be picked up between 10 a.m. and 6 p.m. Please note, pies will not be ready before 10 a.m. On Sunday, December 24, orders can be picked up between 10 a.m. and noon. Nomadic Pies will be closing at 12:30 p.m. on Christmas Eve, so all orders must be picked up by noon. 132 W. State St., Kennett Square; (610) 857-7600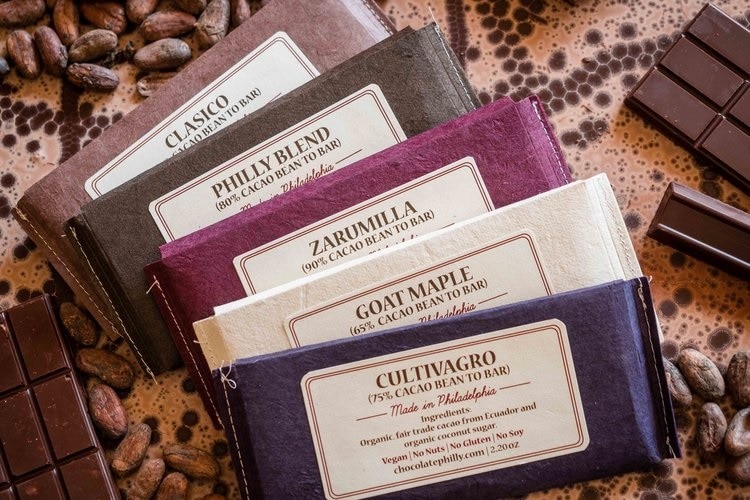 Vegan chocolates from the Chocolate Alchemist make amazing stocking stuffers for everyone on your list. Its bean-to-bar chocolate is a vehicle for true flavor and pure natural energy, using only the finest nutritionally-dense ingredients in the making of the chocolate. The Chocolate Alchemist's products are organic and gluten-free, and contain no soy, oils, white sugar, or preservatives.
Dia Doce Gluten-Free and Vegan Cupcakes
Please everyone at the party with gluten- and vegan cupcakes from Dia Doce! Locally made in West Chester, cupcakes are custom-made by the Dia Doce team in flavors you're craving. All you have to do is ask. Why stress over making the perfect dessert when Dia Doce is here to help? 100 S. High St., West Chester; (610) 476-5684
Local Food & Cookbooks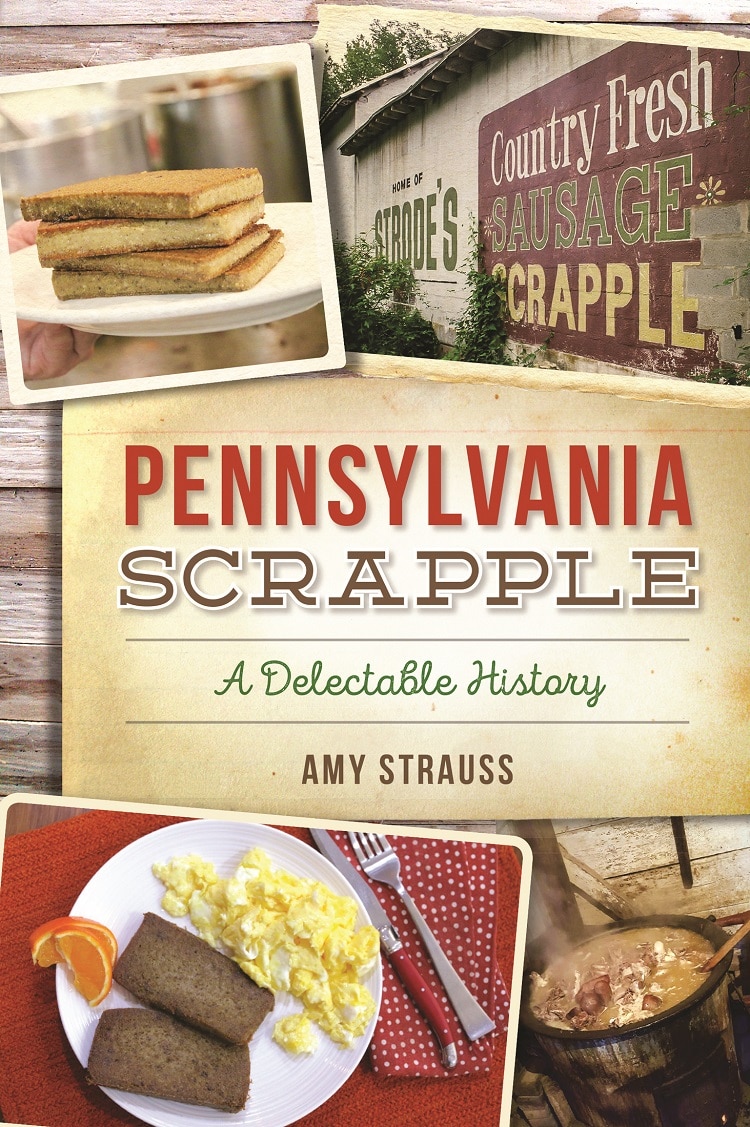 Among all the inspiring and beautiful new cookbooks and food books, there's a perfect present for everyone on your list. Here are a few of our favorites from the last year or two:
Jarred Goods


Among the already tasty selection of artisan jams from gourmet foods powerhouse Di Bruno Bros., two new ones have been added: Blood Orange & Grappa and Strawberry & Prosecco. Subtly sweet, citrusy and fragrant, Blood Orange & Grappa jam is a go-to pairing partner when it comes to aged Gouda, pecorino or ricotta. And the delicate aromatics in the Strawberry & Prosecco were designed to compliment a wide variety of cheeses, from goat to Asiago and cheddar. Shop online or at one of DiBruno's various locations in and around Philadelphia.
PB&Jams Peanut Butters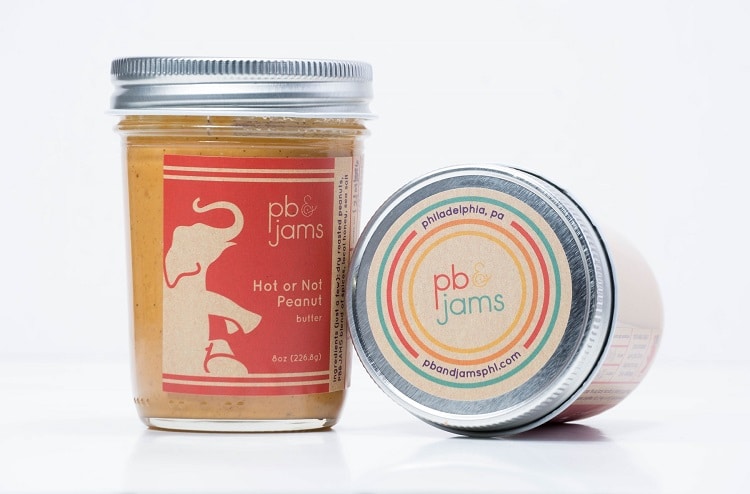 Can a $7 jar of peanut butter really be worth it? One taste of PB&Jams' nut butters, and you'll never go back to the factory-made stuff. These artisan peanut butters are handmade in West Philadelphia with locally sourced ingredients. In addition to making delicious-as-heck products, PB&Jams is also committed to making a positive social impact in the community. This is a perfect gift for the peanut-lover in your life and can add a little nuttiness to the holidays this year! And for those allergic to peanuts, try the almond nut spread. Shop online or pick up a jar at specialty foods markets like Talula's Daily and Milk & Honey Market.
Gift Taste Artisanal Market's best-selling product this year: a delicious marinated asiago spread made from aged Asiago cheese, aged Parmesan, extra-virgin Italian olive oil and Calabrian chilis. And add the spread to your own holiday spread! Try it with sliced bread, over pasta, or with fresh tomatoes and aged balsamic. This Delaware-based company has plenty of stockists in Pennsylvania — find its products at specialty markets like The Tubby Olive, Kimberton Whole Foods and Pete's Produce Farm.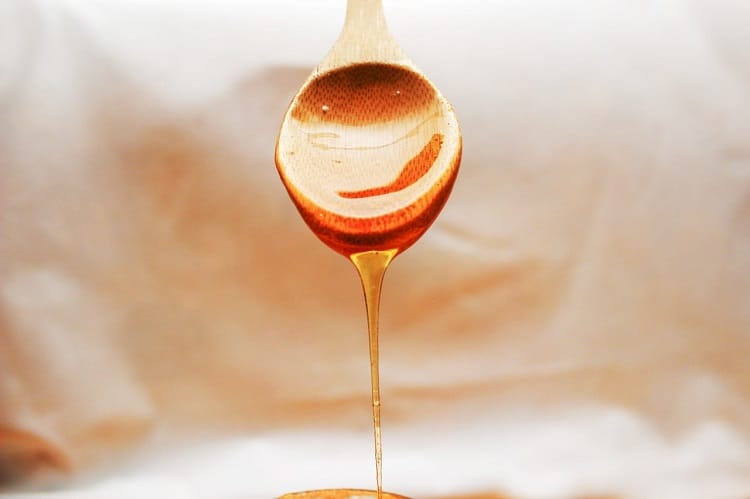 Enjoy local, natural Chester County honey from Carmen B's this holiday and throughout the entire year. Carmen B's honey is simply strained, not boiled or altered in any way. It's great for eating raw and for baking or adding to any dish. You won't just be shopping local this year, you'll also be keeping bees busy and helping to save the planet, one hive at a time! Find this lovely honey at the Artisan Exchange in West Chester.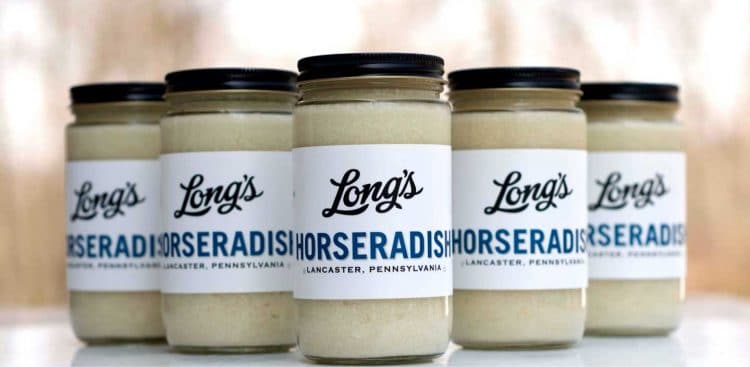 Five generations of the Long family have been making horseradish by hand, in small batches, since 1902. No fancy machinery or preservatives here, only select-grade horseradish roots, distilled vinegar and water, ground by hand. Pick up a jar at Lancaster Central Market. Or buy some online and Long's will ship it to you fresh the day it's made. After all, making it fresh is what's made Long's famous.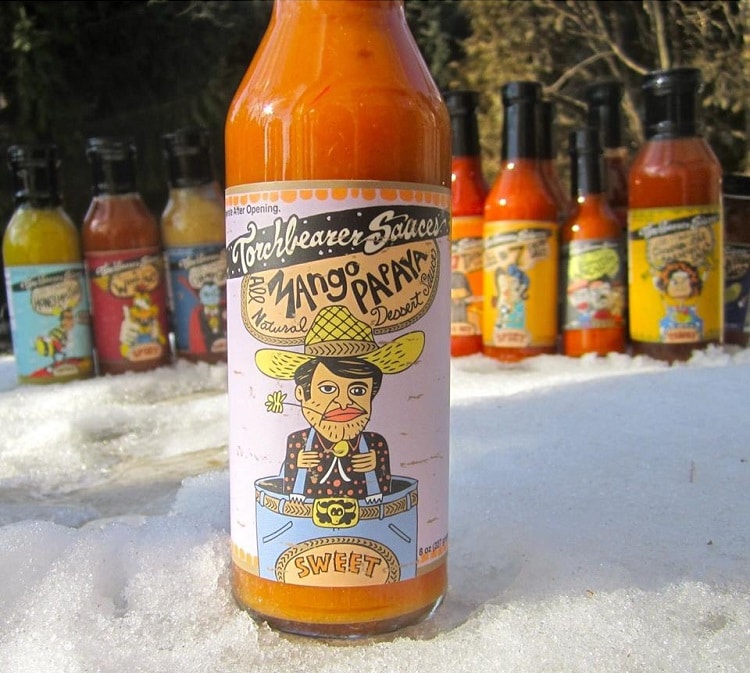 Dish out the heat this holiday! Gift Torchbearer's award-winning hot sauces to your fiery friends. From Raspberry Chipotle to Zombie Apocalypse, there's a flavor profile for everyone, and a heat level for even the wimpiest hot sauce lovers. Based in
Mechanicsburg, Torchbearer's website offers its full line of sauces for online ordering. Sauces can also be found at a number of shops and markets in the greater Harrisburg area, including Wegmans, Radish & Rye Food Hub at Broad Street Market and Dj's Smoke Shack.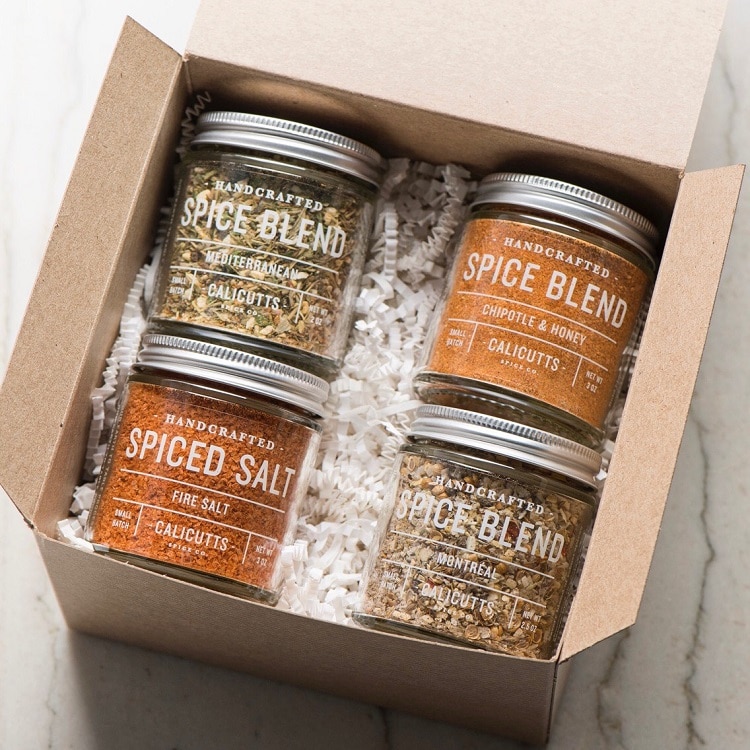 What started as a hobby became a craft for Harrisburg-based Calicutts Spice Co. And now you can find the Calicutts Spice team making freshly ground, small-batch spice blends that showcase the purity and clarity of flavor. Our recommendation: grab a 4-piece gift set (choose from 4 varieties) for the ultimate home cook's gift.
Still have more names to check off your holiday gift-giving list? Take a peek at PA Eats's
Style
and
Drinks
gift guides, packed with more great stuff from local artisans and producers!
Photos in order:

Churncraft, Peg & Awl, Lostine, Éclat Chocolates, Chocolate Alchemist, Arcadia Publishing, Di Bruno Bros., Long's, Torchbearer Sauces, Calicutts Spice Co.

Feature photo:

Peg & Awl

Honey photo:

Pexels