We love Ardmore for being one of the Main Line area's most walkable and family-friendly towns. And, with the culinary renaissance that's been taking place in Ardmore, we wanted to share the best way for you to get a taste (or more) of its emerging big-city flavor.
The fourth annual Ardmore Restaurant Week, presented by the Ardmore Initiative, is actually two full weeks that are just waiting for you to sample a bit of everything from the town's restaurants: casual grab-and-go spots, eat-in bistros, comfortable pubs and taverns, as well as trendsetting restaurants with award-winning chefs and menus.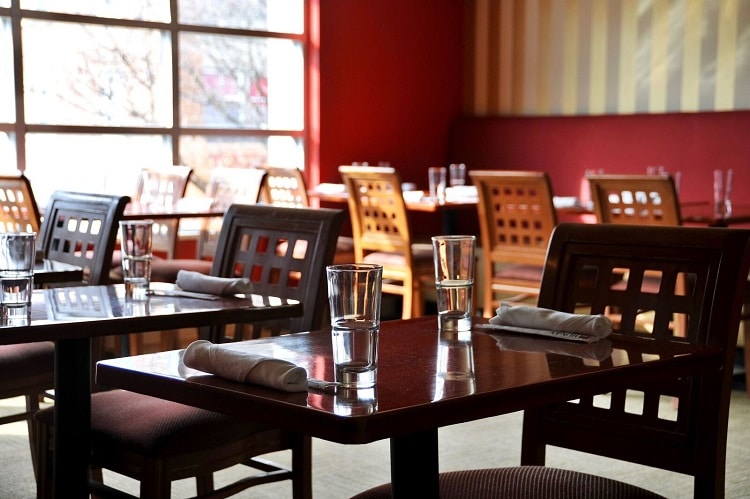 "Ardmore Restaurant Week is one of our most popular events," said Nancy Scarlato, Executive Director of the Ardmore Initiative. "Ardmore is one of the fastest growing dining destinations in the area and Ardmore Restaurant Week gives us a chance to celebrate established Ardmore favorites and introduce our newcomers."
Ardmore Restaurant Week Quick Facts:
Ardmore Restaurant Week 2018 runs from July 16 through July 29.

There are 16 diverse locations participating this year.

There are four new eateries to explore without breaking the bank.

Takeout options are available from many participants. (Check with each restaurant.)

Parking is free after every day after 6 p.m. and all day on Sundays. See

parking map park here

.
Take advantage of the best that the Ardmore dining scene has to offer! Get ready to indulge in decadent happy hours and prix fixe menus, with special pricing that will allow you to explore some of the most unparalleled dishes in the area.
New Restaurants for 2018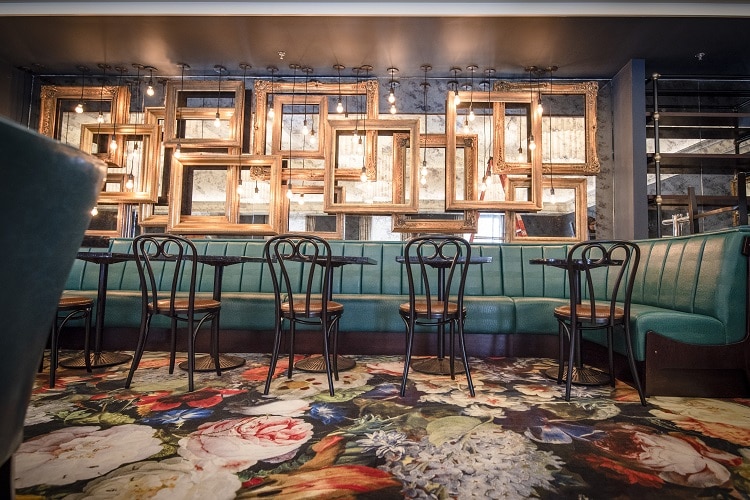 The Bercy: The lush renaissance of the historic Haverford Trust building by powerhouse duo Justin Weathers and Chef Joe Monnich (Stove & Tap in Lansdale and Al Pastor in Eagleview) is all the buzz in the center of Ardmore. The vast 250-seat two-story brasserie-styled landmark serves up indulgent French fare with an American twist. Cozy up to one of the cushiest u-shaped cocktail bars on the Main Line. Order up a classic cocktail or glass from the French-centric wine list, and dive into the $35 prix fixe special menu, with classics like chicken mushroom pate and steak frites. 7 Lancaster Ave., (610) 589-0500.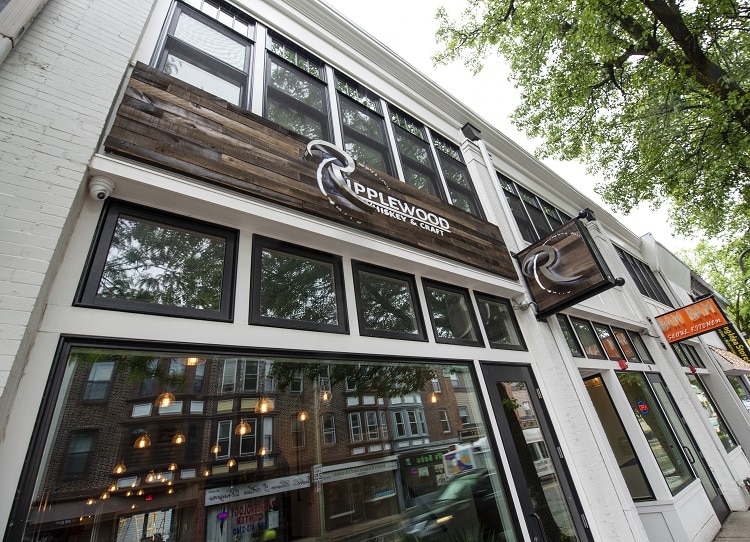 Ripplewood Whiskey & Craft: Affectionately known as "The Ripp," by the partnered team of the developer, Peter Martin (Bam Bam Kitchen), and Executive Chef Biff Gottehrer (Dandelion, El Vez and Stove & Tap), this new, two-story speakeasy considers itself a throwback type of gastropub. The $35 prix fixe menu focuses on seasonal, fresh dishes, like chilled golden beet soup and branzino with artichokes. Classic and signature cocktails and whiskey flights make this a favorite new spot in Ardmore. 29 E. Lancaster Ave., (610) 486-7477.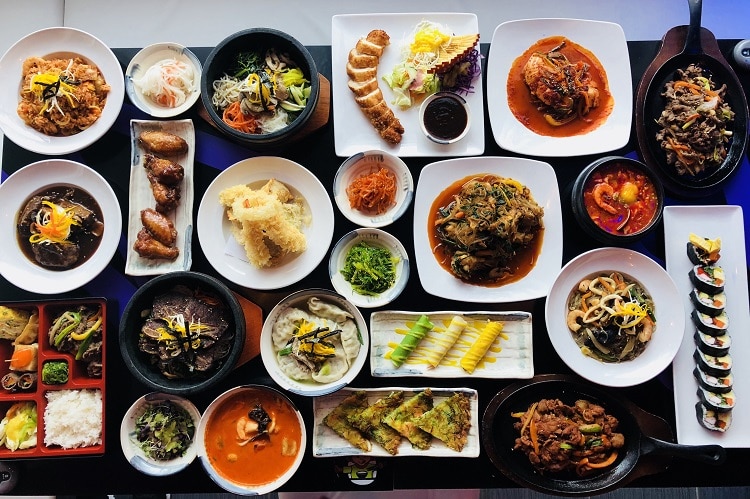 Bam Bam Kitchen: St. Joseph's grad Paul Kong has morphed the former Fellini Cafe Trattoria into this sleek and sassy, 50-seater in downtown Ardmore. The entire floor-to-ceiling rehab rejuvenates the block, providing a funky, urban feel, and a legit taste of hard-to-find Korean cuisine. 31 E. Lancaster Ave., (484) 302-2191.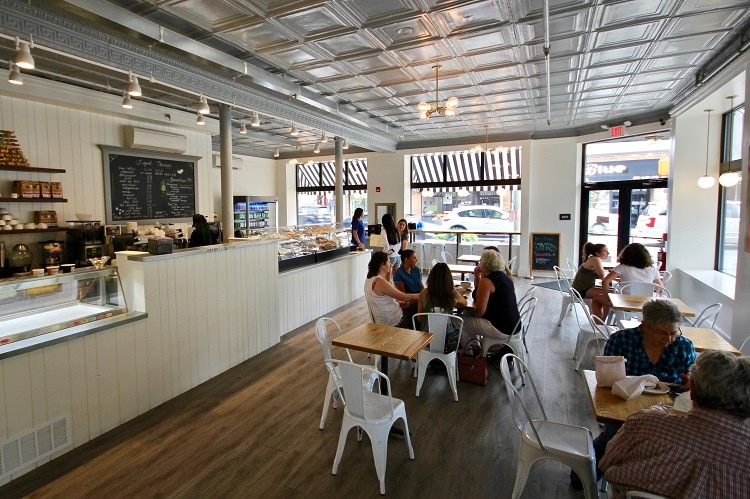 Delice et Chocolat: This captivating, family-owned Euro-cafe in the heart of town serves hot and iced coffees, cocoa and tea concoctions, smoothies and pastries, in addition to quiches, salads and sandwich lunchtime fare. A refreshing summertime $15 Restaurant Week lunch menu is ready for you to enjoy! 9 E. Lancaster Ave., (610) 649-7001.
Neighborhood Faves
Strong customer loyalty continues to thrive in Ardmore. Check out some of the local hangouts that consistently raise the bar when it comes to cranking out cuisine with distinctive flair and warm smiles.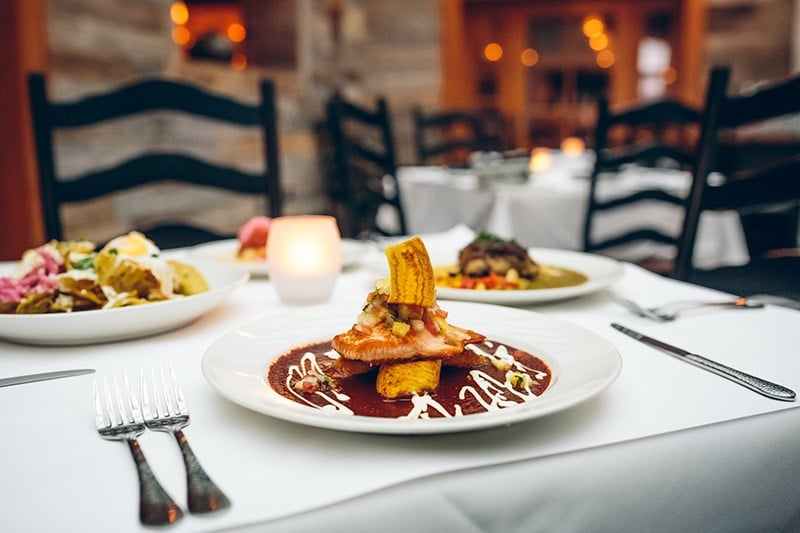 Besito Mexican: Grab a table for two or your whole crew at this casual restaurant tucked into Suburban Square. Besito provides the warmth of a private hacienda while offering thoughtful details and authentic Mexican cuisine. Guacamole en molcajete, iron skillet tacos and enchiladas are just some of the locals' favorites. 105 Coulter Ave., (484) 417-6825.
Hummus Mediterranean Grill: Immerse yourself in an authentic Mediterranean menu of traditional falafel, baba ganoush, Moroccan cigars and, of course, the restaurant's signature hummus. Tucked into The Ardmore Plaza, the feel here is comfortable and modern, yet intimate and authentic, with warm mustard and clay colors punctuating local, vibrant art. There are happy-hour discounts from a select menu, offered nightly throughout Restaurant Week. Takeout is offered. 18 Greenfield Ave., (610) 645-9500.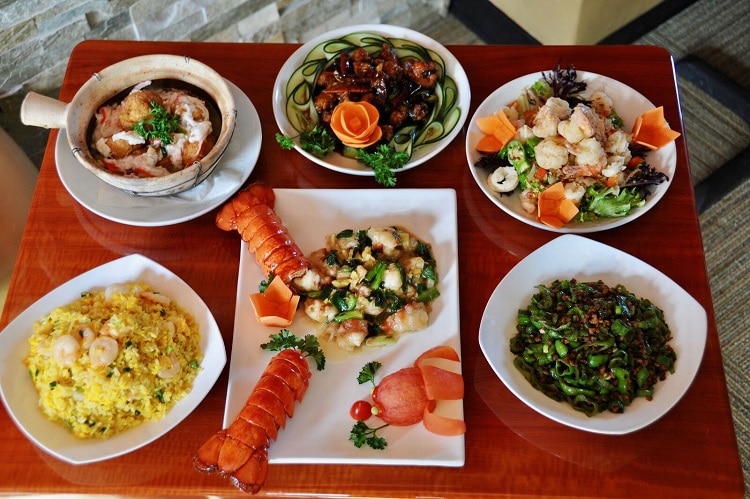 Hunan: Serving Ardmore for more than 35 years, Hunan offers a menu of incredible classic Asian cuisine. You may want to eat here every night, because the food is that good! Enjoy the elegantly appointed dining room, replete with Asian-inspired decor, comfort and intimacy. A prix fixe menu is being offered during Restaurant Week. BYOB. 47 E. Lancaster Ave., (610) 642-3050.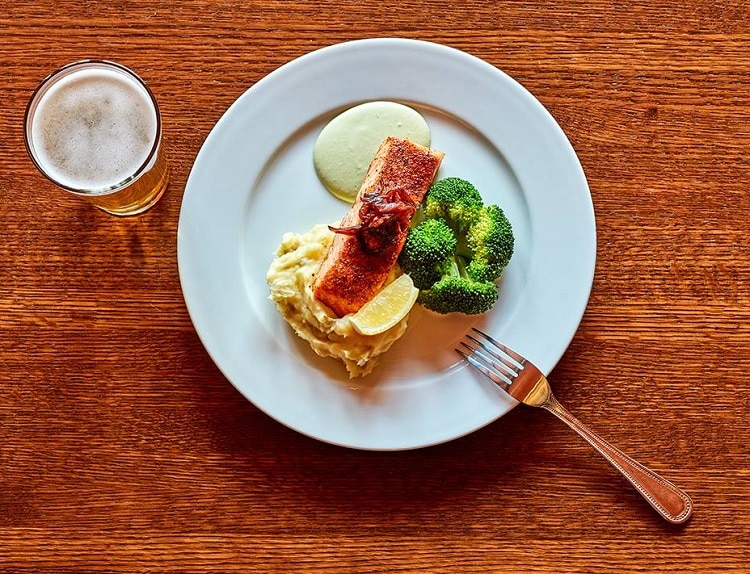 Iron Hill Brewery: Beer-lovers across Pennsylvania know Iron Hill for its consistently elevated, creatively prepared New American fare and its award-winning list of brews made on site. You can't go wrong with the great service and on-point atmosphere here — fast, but not rushed, and there's always something for everyone. Pastel vintage murals and metallic tones give the restaurant a chic, industrial feel. A $35 prix fixe menu definitely will have you stuffed for the night. 60 Greenfield Ave., (610) 228-2280.
Jack McShea's: This welcoming gastropub serves eclectic fare alongside a selection of more than 100 craft bottles and cans. Did we mention Irish whiskey flights? Whether you're watching the game on the large-screen TVs or settling in for a fun date night, this local watering hole provides just the right amount of old-fashioned tavern charm. Stop by for a select Restaurant Week menu of some of the finest local pub fare this side of the Main Line. 34 E. Lancaster Ave., (484) 416-3547.
Local Wine and Kitchen: An intimate and charming spot with a full bar that boasts seasonal cuisine from its owner and Wynnewood native, Stefan Gagliano. The laid back and unpretentious rustic ambience provides just the right glow for a special date night. A lovely $35 dinner menu is available during Restaurant Week. 39 W. Lancaster Ave., (610) 896-4740.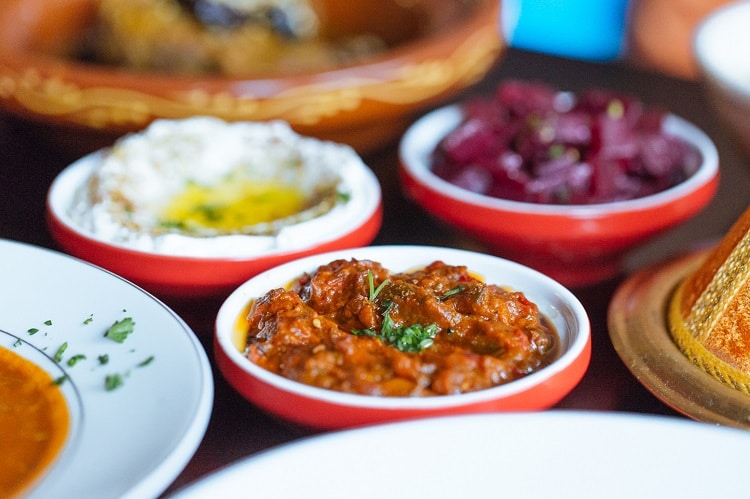 Marakko: With a new look that includes colorful lanterns and draperies, moody art and jeweled pillows, plus an authentic Northern African menu put together by Chef Saida Davis, this hot spot offers a $35 prix fixe dinner menu that includes some of our favorite tajine dishes. 54 E. Lancaster Ave., (610) 658-6246.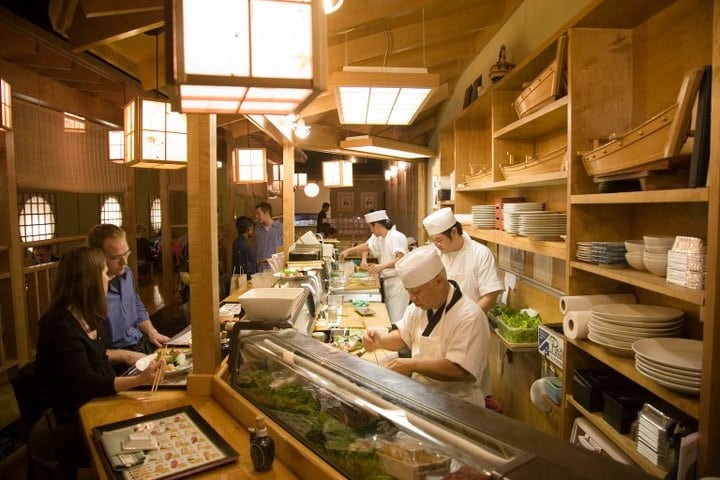 Mikado Thai Pepper: Executive Chef Takao Iinuma promises a beautifully prepared and flavorful list of Japanese and Thai cuisine unmatched in the area. Don't miss the salmon carpaccio. Polished sophistication and elegance await as you dine among a palette of rich golds and burgundies. Comfy seating at the sushi bar provides a fascinating viewing and tasting experience. The $25 prix fixe menu during Restaurant Week is full of stunningly displayed Japanese and Thai plates. 64-66 E. Lancaster Ave., (610) 642-5951.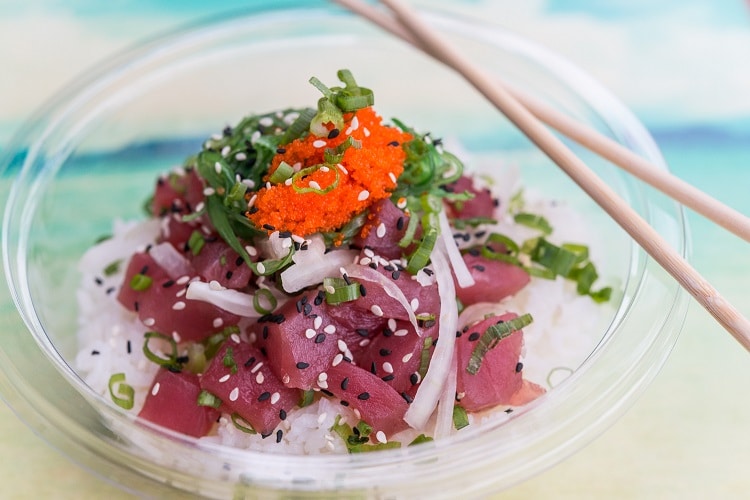 PokéOno: Jersey Shore surfer Andrew Danieli brought the best of the Hawaiian poke bowl to the Main Line with this petite spot decorated in a soothing oceanic color scheme. For Restaurant Week, he's offering a $25 prix fixe menu that includes traditional poke with your choice of toppings. 59 W. Lancaster Ave., (484) 413-2058.
Ristorante Positano: With a focus on southern Italian cuisine, a $25 prix fixe menu awaits for Restaurant Week. Don't skip dessert! Enjoy a casual atmosphere with friendly staff and old-world charm in this Ardmore corner location. 21 W. Lancaster Ave., (610) 896-8298.
SNAP Custom Pizza: This fast-casual concept — very popular with families offers fresh, organic — made-to-order pizzas and salads. Choose from the creative combos on the menu or design your own pie with the tasty toppings on offer, ranging from the familiar (housemade mozzarella and pepperoni) to the unexpected (sweet potatoes, lime cilantro crema, spicy honey and more!). 4 Station Rd., (610) 896-4488.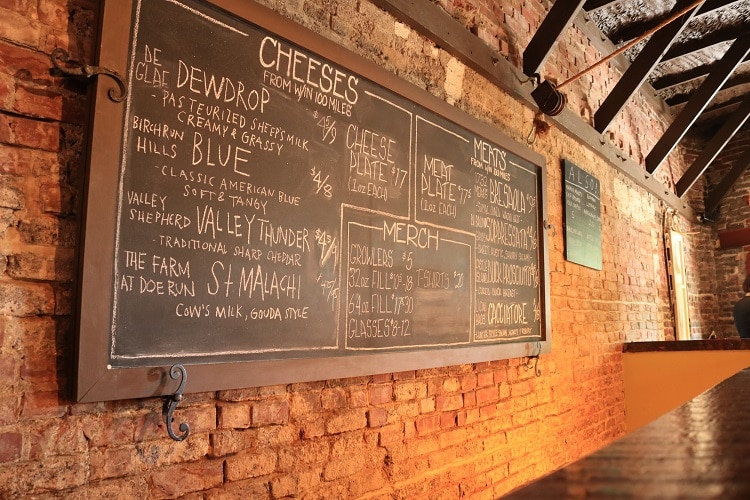 Tired Hands Brew Café: This is the spot that started it all for now cult-status award-winning Tired Hands Brewing Company. Located just a short walk away from its larger production facility and taproom, the Fermentaria, this cozy Euro-inspired bi-level space offers a creative menu and some of the best on-site craft beer in the local area, if not along the entire East Coast. Exposed brick, reclaimed woods, original art and candlelight all add the eccentric aesthetic, and between the two floors there are plenty of bar stools and tables where you can share good times and great grub. Take advantage of the select menu, including salads and panini, during Restaurant Week's happy hour. 35 Cricket Terrace, (484) 413-2983.
It's always a great idea to get out and dine in with our participating restaurants. And, remember, the Restaurant Week discounts apply to takeout on select menus, as well! Treat the family or have an impromptu gathering at home with coworkers and friends to get a taste of what Ardmore has to offer. You won't be disappointed!
Stay informed with new additions and menus on Ardmore Initiative's Destination Ardmore Restaurant Week lineup or Facebook.
The Bercy and Ripplewood photos:

Ed Williams

Besito photo:

Besito Mexican

Feature image and all other photos:

Ardmore Initiative