Philadelphia is known as a great drinking city, with breweries, craft beer bars, neighborhood dives, wine bars and so much more. But, did you know that the City of Brotherly Love is also known for hosting a record number of pop-up brew and wine gardens this summer?
The city continues to live up to its reputation as a relaxing destination for thirsty travelers and locals, alike, with outdoor spots like Memphis Taproom in the hip Kensington area, Skygarten at 50 floors above the bustling streets of center city, Morgan's Pier on the Delaware River overlooking the Ben Franklin Bridge, and Independence Beer Garden smack dab in the middle of Philly's historic district.
But we've found another hidden oasis, where we can escape the crazed clamor and simply reflect, people-watch or just chill with friends at the end of the day.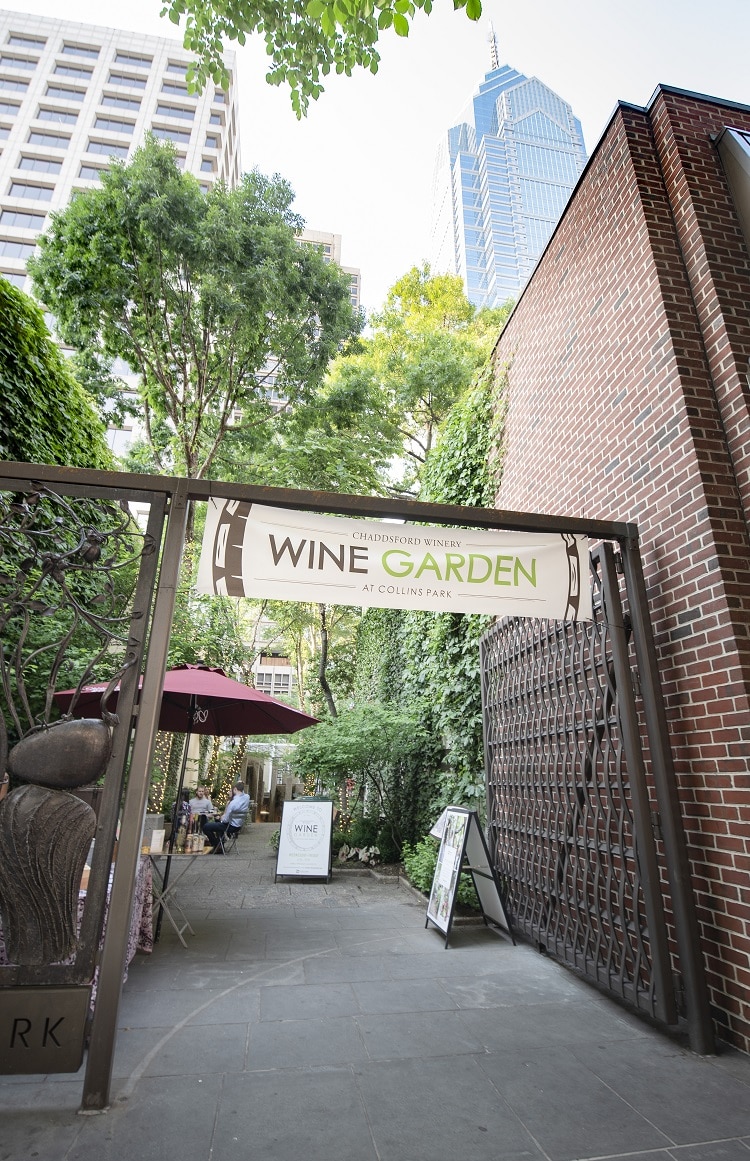 Chaddsford Winery brings its relaxing country vibe into the city (hosting its second year), serving a variety of seasonal wines at John F. Collins Park, Wednesday through Friday evenings from 4–9 p.m., now through August 31 (weather permitting).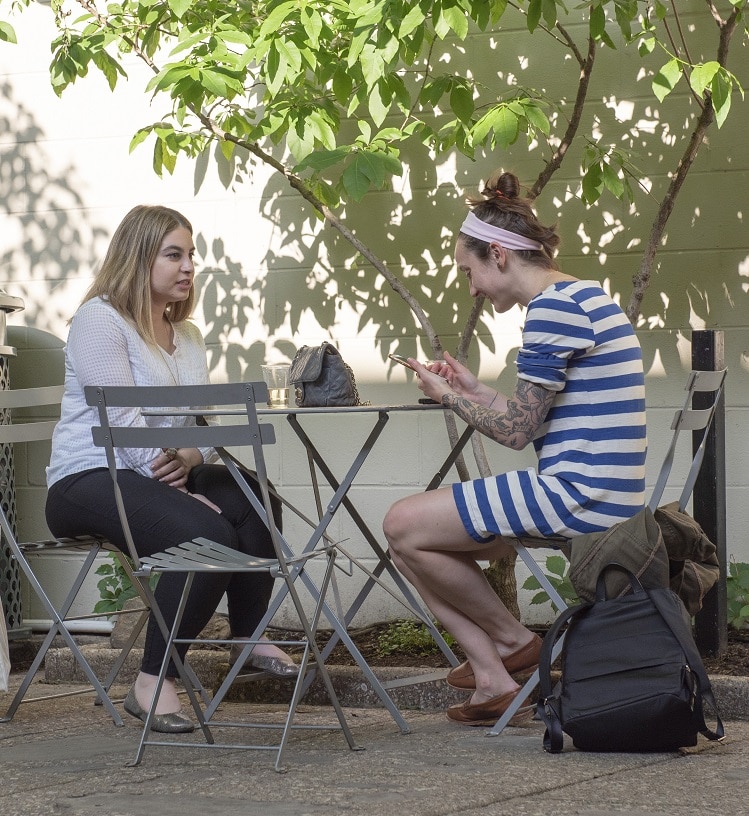 Nestled between the towering glass and concrete behemoths of Center City Philadelphia, this petite park is yours to enjoy as you sip: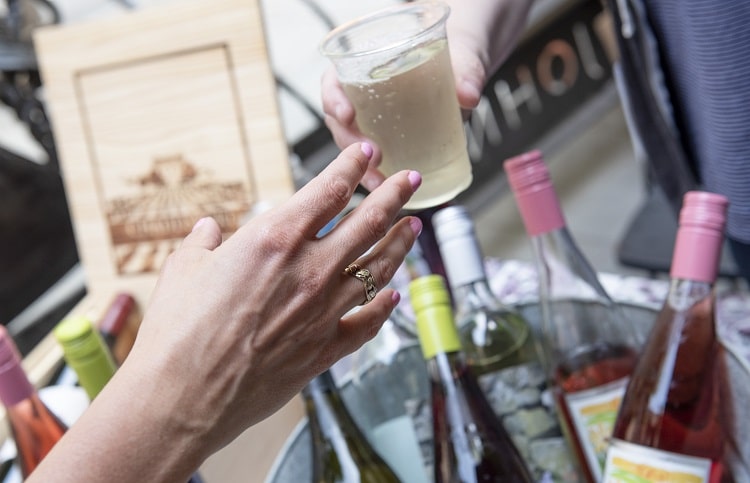 And new this year, you can also try an assortment of craft beers from exclusive local beer partner Tröegs Independent Brewing. Prices range from $6 to $8 per glass/can, and bottles are available for purchase.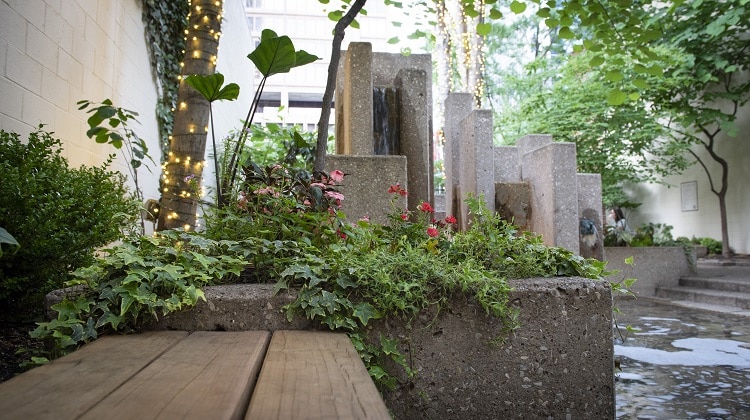 John F. Collins Park, a hushed haven named for its designer, John F. Collins, first opened in 1979, tucked into the block between Chestnut and Sansom Streets at 17th Street. Measuring less than 1/10 of an acre, the pocket-sized park boasts native plantings and trees, including redbud, dogwood, sugar maple, hickory and American holly. There is a centerpiece cascading fountain, reminiscent of Native American totems, and two ornamental iron gates, sculpted by Philadelphia artist Christopher T. Ray, which reference the flora and fauna of the nearby Wissahickon Valley and tidal landscapes. Plenty of seating is available with well-designed benches and movable café tables and chairs, and the park is family- and pet-friendly.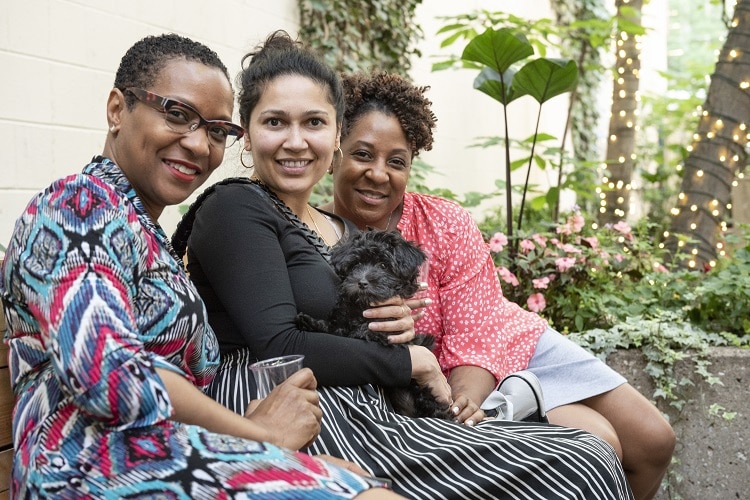 Proceeds from the wine garden support the Center City District Foundation, which owns and maintains the park for public enjoyment.
Chaddsford Winery was founded in 1982 and is one of the largest Pennsylvania wineries, with over 30,000 cases produced annually. Popular in the bucolic hills of Chester County, the award-winning winery keeps summer happenings alive with its calendar of events. Stay abreast of Chaddsford Winery's current releases, plus things to do, and the latest photos via Facebook and Instagram, and sign up for its exclusive Wine Club.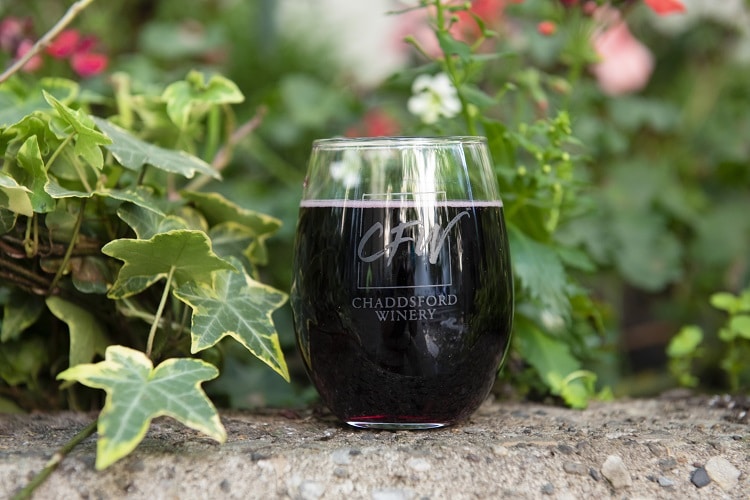 John F. Collins Park is located at 1707 Chestnut St. in Philadelphia.
Chaddsford Winery is located at 632 Baltimore Pike in Chadds Ford; phone: (610) 388-6221