Hot weather calls for one type of drink: slushies. But, as an adult, is that still an appropriate summertime drink of choice? We say, of course — especially with the addition of a little booze and beautiful garnish!
Purchasing a slushy machine or a Margaritaville Margarita Maker — yes, that product actually exists — can be pricey, and who wants to clean up that sticky mess, post-indulgence? And hitting up Wawa, snagging a slushy, then adding your own booze seems a bit too adolescent for our taste.
Our suggestion? We've rounded up a few of our favorite bars to sip on frozen creations all summer long! Here's where you can get your frosé and boozy ice pops, and where you can satisfy your wooder ice cravings in your own backyard: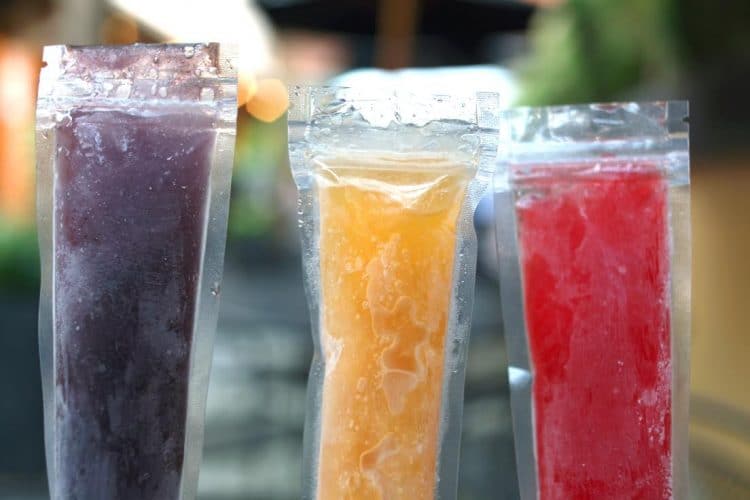 With an outside deck and a fully stocked bar, what could make
Annie Bailey's
even better in the summer? That's easy: booze freeze pops! Annie's will be rotating flavors throughout the summer, including Electric Lemonade, Strawberry Daiquiri, Bahama Mama, Grape Gatorade, Watermelon Mojito, Piña Colada, Sweet Tea Vodka Lemonade and Irish Green Tea. Dang, those sound good! They are available solo at $5.50 or with champagne at $8.50.
28 E. King St., Lancaster; (717) 393-4000.
Bourbon Bacon Chocolate: Pennsyltucky Bourbon, chocolate ice cream and real bacon pieces
Piña Colada: Shakey Jakes White Rum, vanilla ice cream, shredded coconut and pineapple
Strawberries N' Cream: Firehouse Vanilla Vodka, vanilla ice cream and fresh strawberries
You no longer need to choose between dessert and a nightcap, thanks to Midstate Distillery! Snag a boozy milkshake the next time you're in Harrisburg, made with local ice cream and the distillery's own liquors. Choose between three flavors for a crazy-good adult treat: sweet and salty bourbon bacon chocolate, tropical piña colada or classic stawberries n' cream. 1817 N. Cameron St., Harrisburg; (717) 745-5040
Watermelon Mojito
Though these pops were available as an exclusive offering at a happy hour mid-July, you should stay tuned to V Street's Instagram, as they may be available again this summer! 126 S. 19th St., Philadelphia; (215) 278-7943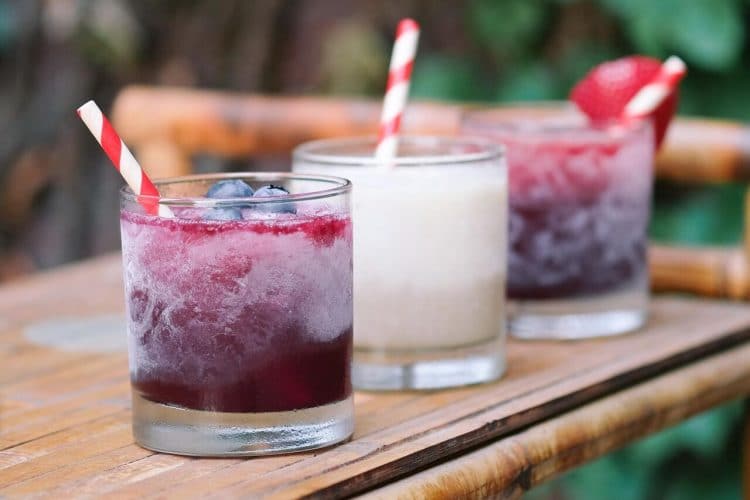 Strawberry Hibiscus Boulevardier, Piña Colada and Berry Patch Lemon Drop
Art in the Age, a one-of-a-kind tasting room, home bar supply and bottle shop in Old City, is crafting red, white and blue Boozy Wooder Ice cocktails during select weekends this summer! Art in the Age's talented bar staff created these cocktails with refreshing hints of hibiscus, pineapple and elderflower. Philadelphians can get their adult water ice fix on August 11 and 12 and September 1 and 2.  For those of you who are feeling adventurous enough to make your own for a picnic or BBQ, create the cocktails with craft spirits available in the shop, including New Liberty Distillery's Kinsey Rye, Dreadnought White Rum and Art in the Age's Black Trumpet Blueberry Cordial. 116 N. 3rd St., Philadelphia; (215) 922-2600.
Everyone's favorite summer drink gets a frozen twist at Garage Fishtown: Meet frosé, rosé's cool cousin. If you're craving a wine cold enough to give you a brain freeze, this is the drink for you! This vodka-spiked adult slushy is only $8 all day long at Garage Fishtown on "Slushed Up Sundays." Thank us later for the heads-up! 100 E. Girard Ave., Philadelphia; (215) 515-3167.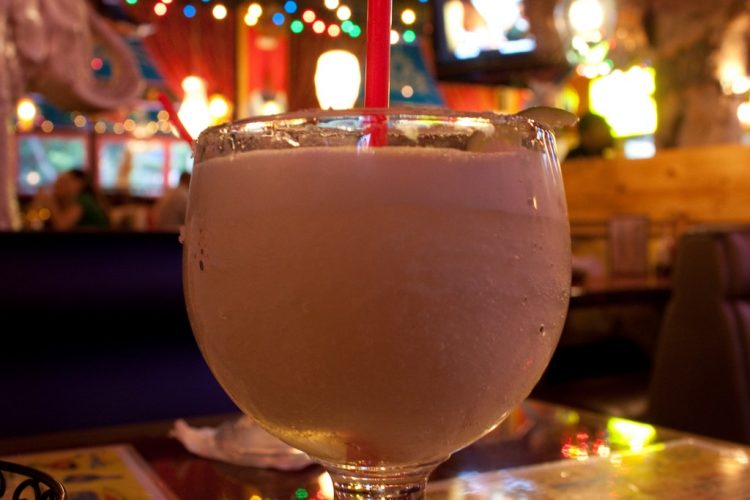 Gold tequila, fresh lime juice, triple sec
Más' menu boasts unparalleled Mexican cuisine, and its kitchen team always utilizes fresh ingredients. And what goes best with Mexican cuisine is obviously a frozen margarita! While a standard margarita is always lovely, we recommend you also try Más' strawberry margarita that uses real strawberry purée. 102 E. Market St., West Chester; (610) 918-6280
Go ahead and get your slushy on this summer!